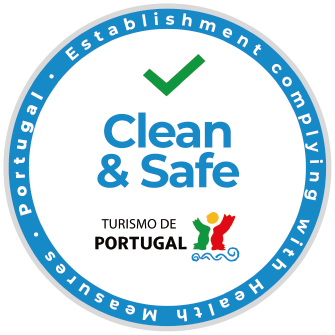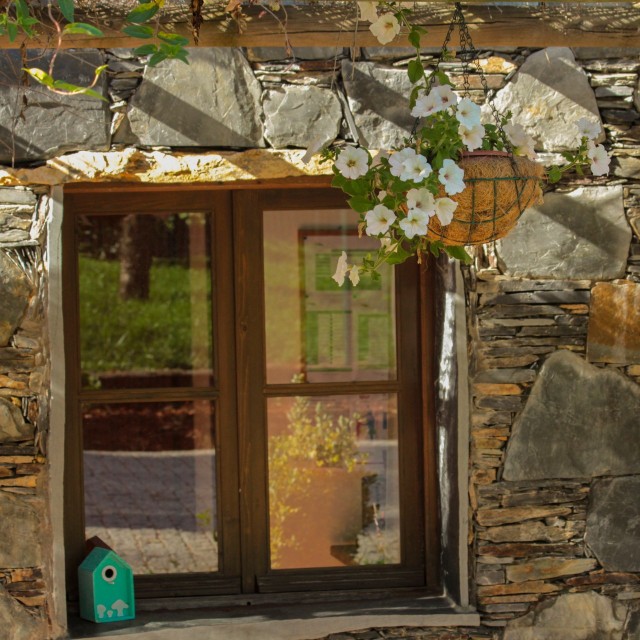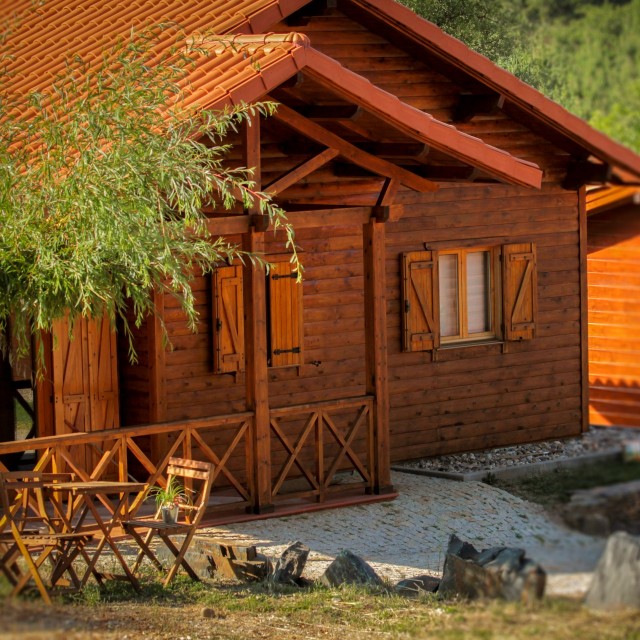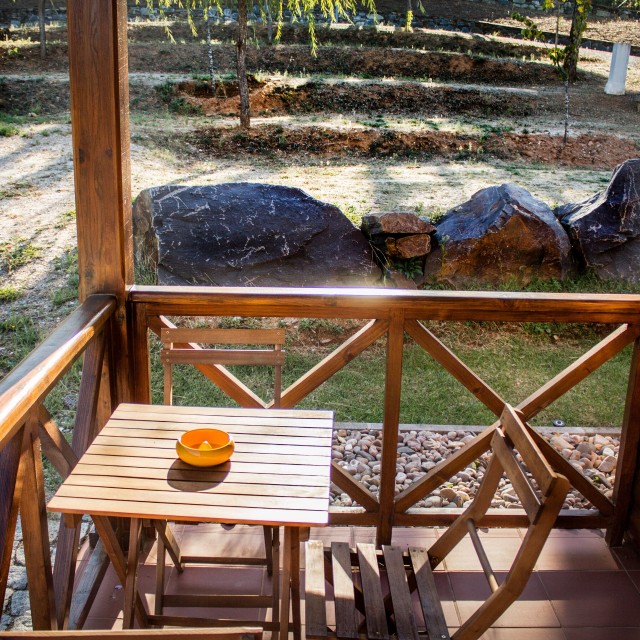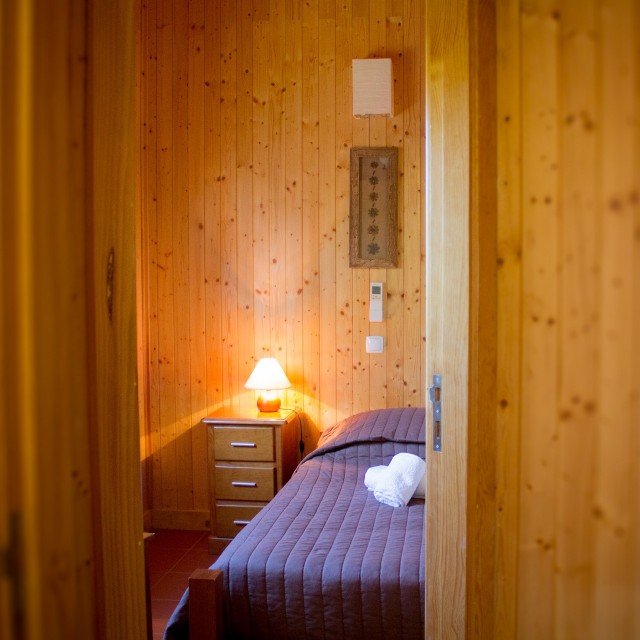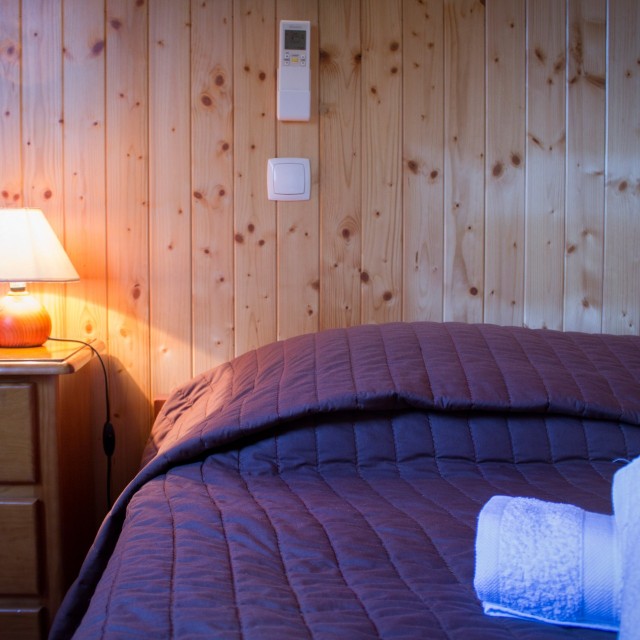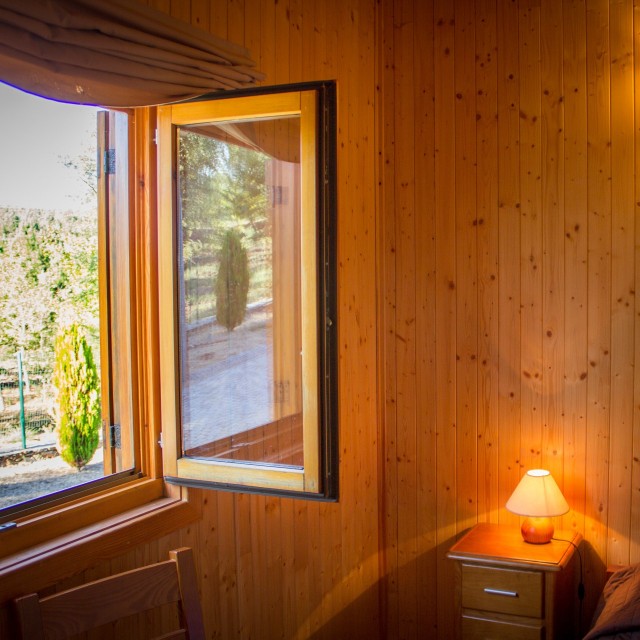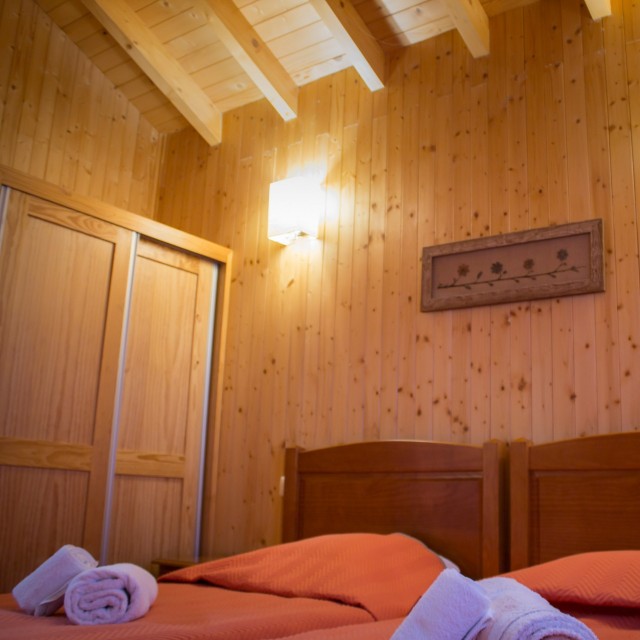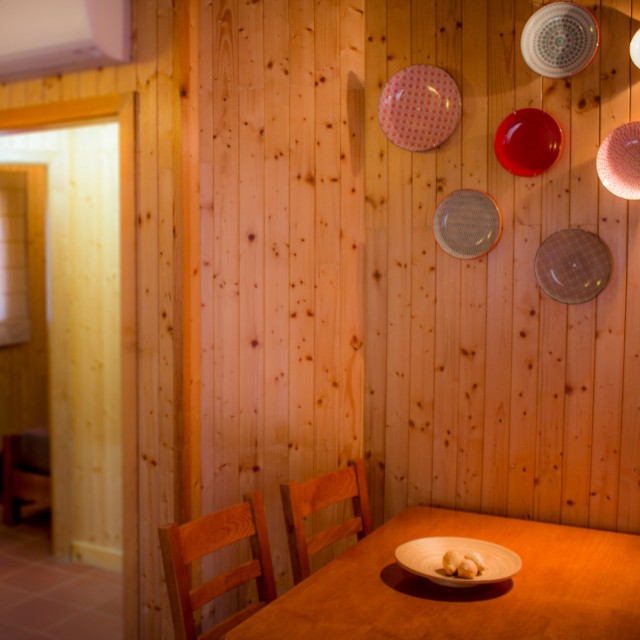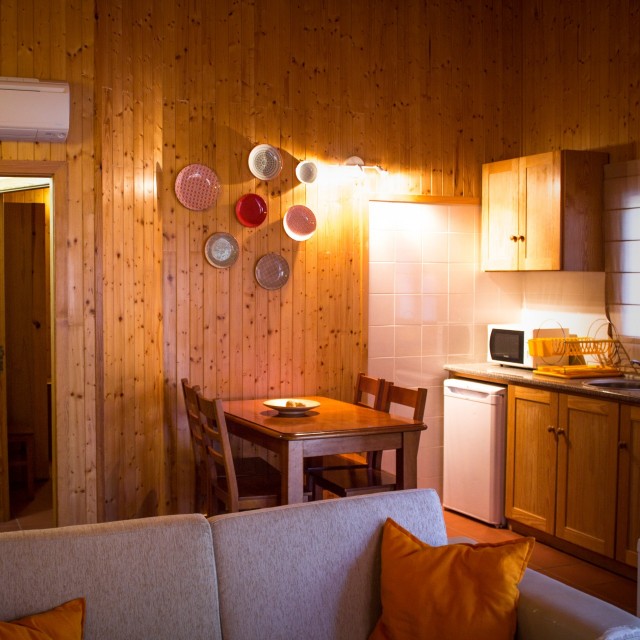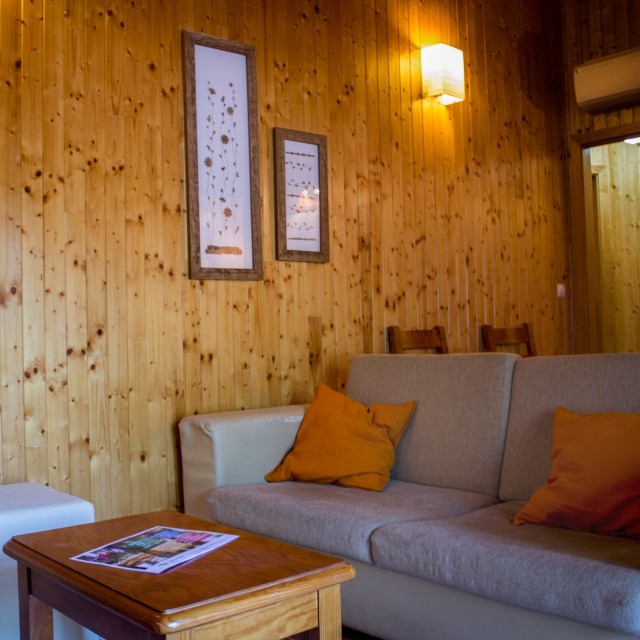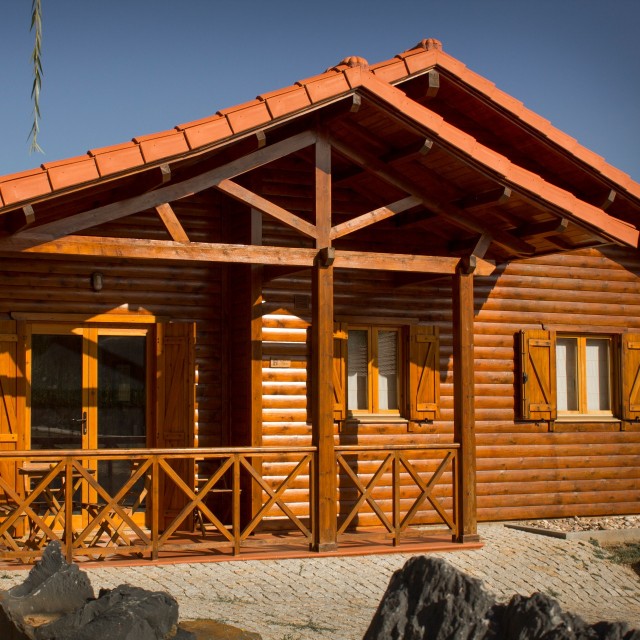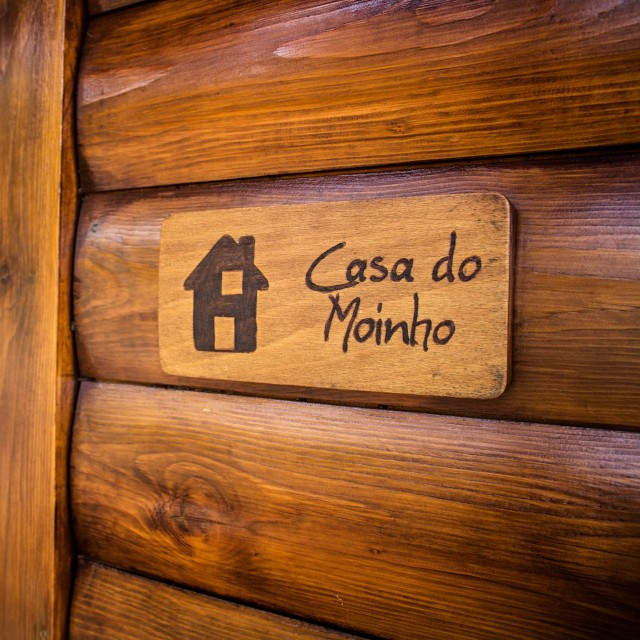 Nature has been fully respected in the bungalows, without compromising comfort. For glamping enthusiasts, our forest cabins offer the perfect choice. They have all the sophistication and requirements for relaxing and relishing the forest. Fresh and bright in the summer, warm and cosy in the winter, each cabin is unique and has been designed with the concept of breathing the surrounding calm and relaxing atmosphere in mind.

On the other hand, if you want to experience the pure adventure of the forest, our camping and caravanning area has everything you need for living the outdoor life. We have created a luxurious atmosphere for you to enjoy, with chill out areas and activities for children. Sleep under immense skies. We offer you starlight, the peaceful sounds of the water lapping the shores of the Açude Pinto the river beach (Accessible Beach for people with disabilities and Quercus Gold Beach award) and the breeze in the trees as a lullaby. Wake up invigorated for adventure-filled days and try out our activity options.

Surrounding Area
River beach of Açude Pinto at 257m
Restaurante Callum at 1.6km
Aldeias do Xisto Shop window in Santa Margarida Hotel at 1.6km
Restaurante Adega dos Apalaches at 6.9km
Chapel of S. Sebastião at 8.6km
St. Tiago Maior Parish Church at 8.6km
Schist bridges over the river Alvelos at 8.6km
Nossa Senhora da Nazaré Chapel at 8.6km
Misericórdia Church at 8.6km
Information
Available all year round
Cleaning and change of bed linen on demand.
Check-in: 15h00 - 18h00
Check-out: 9h00 - 12h00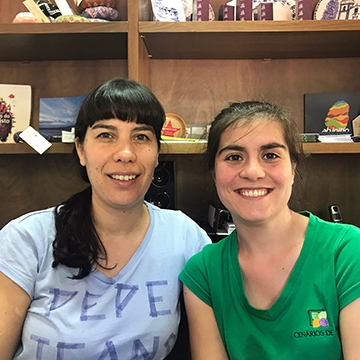 Host
Nelma Antunes e Cristina Esteves
Cenários de Cor unit is an entity created by two young local businessmen, who believed in the revitalisation of tourism in the valleys of the region. On arrival at Camping Oleiros, one of our two staff members, Nelma or Cristina, will always be available to welcome you. You will discover that this warm welcome is characteristic of the region. House and winery doors are always open to passers-by here.
Location
s/ nome, Açude Pinto, Oleiros 6160-301
Latitude: 39.920918597956
Longitude: -7.8929065767212