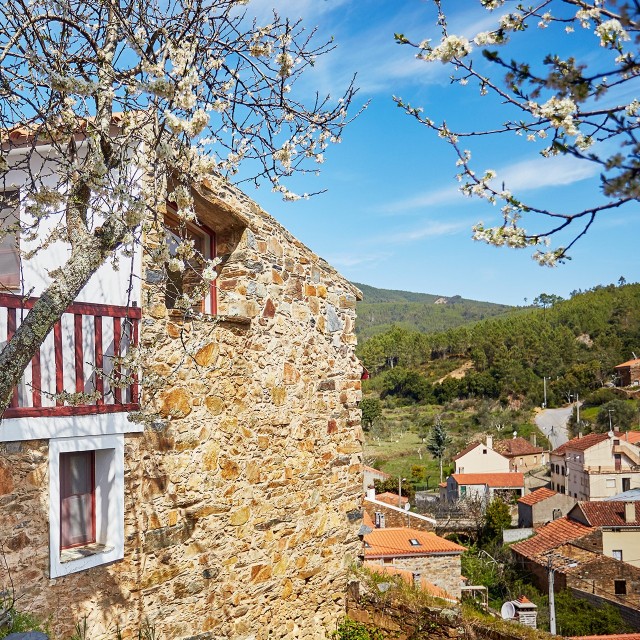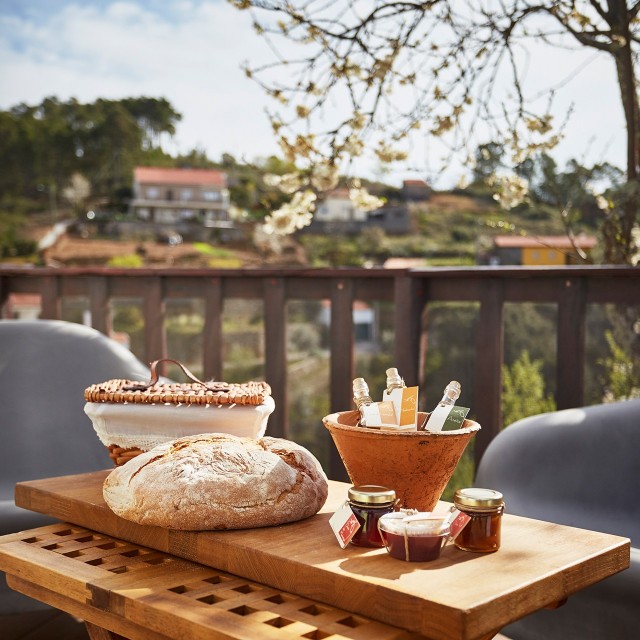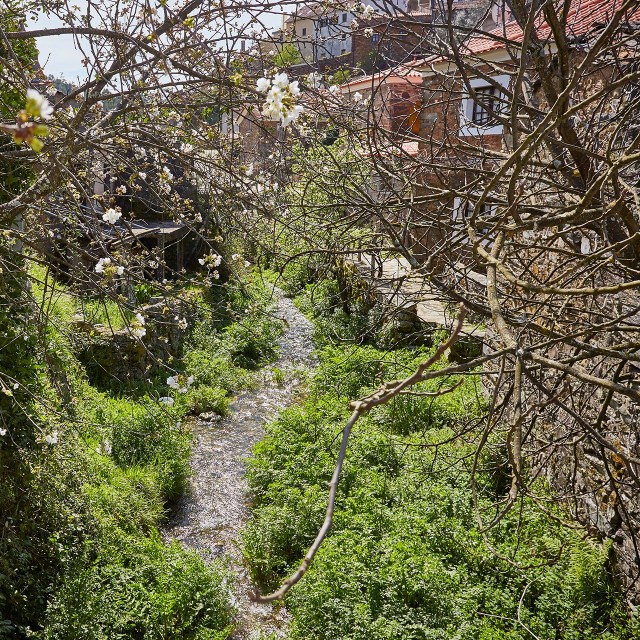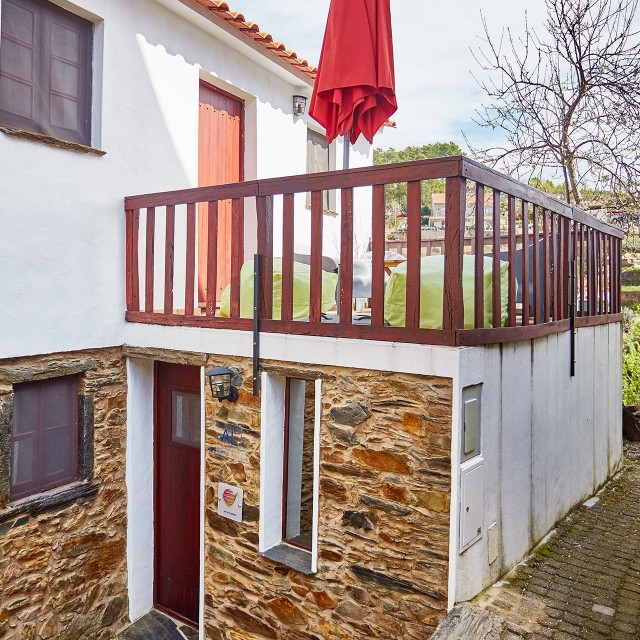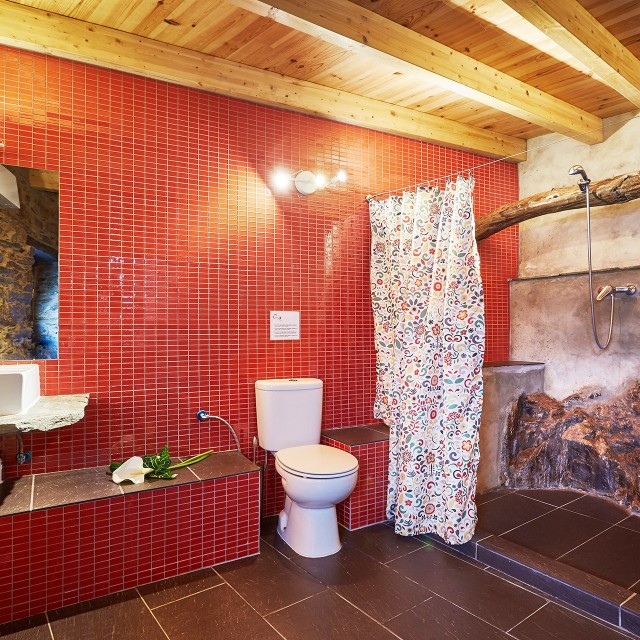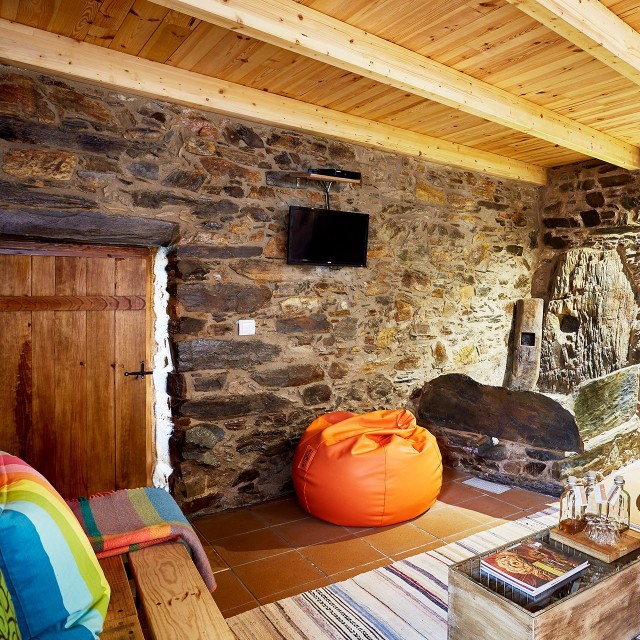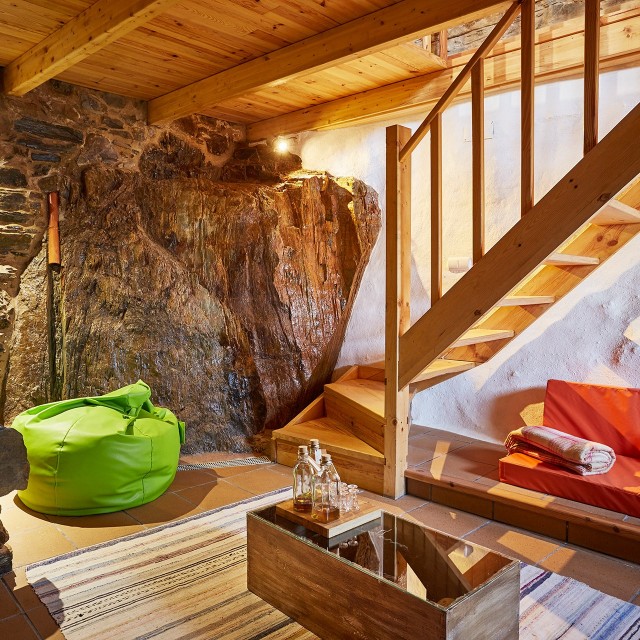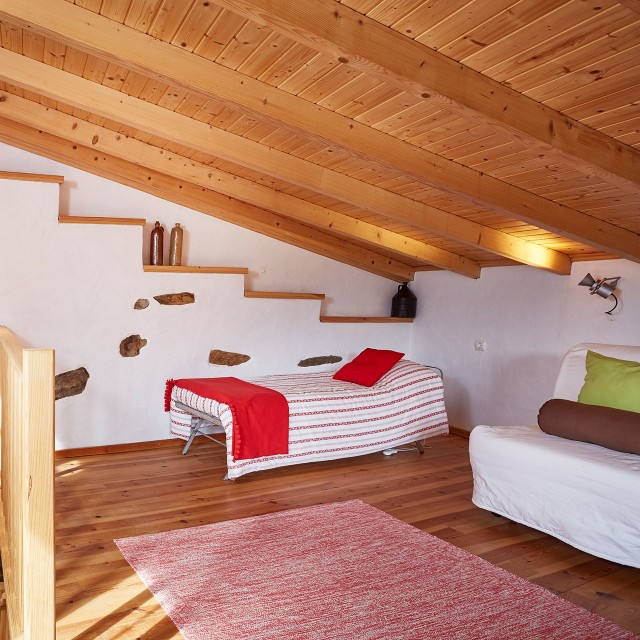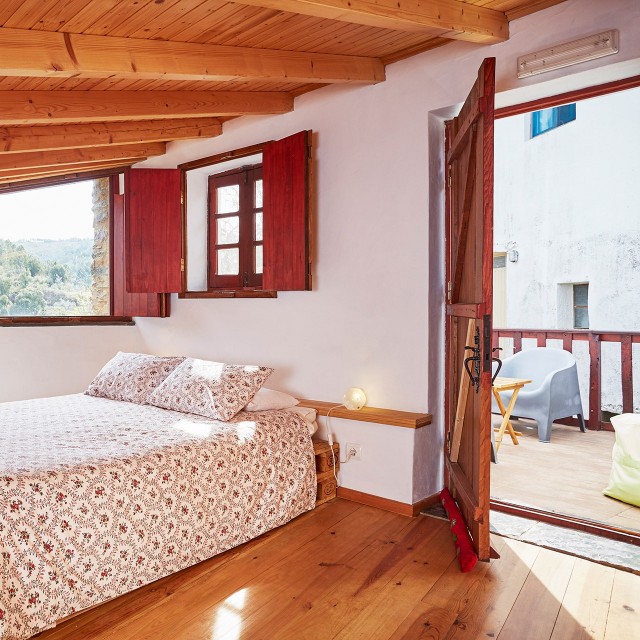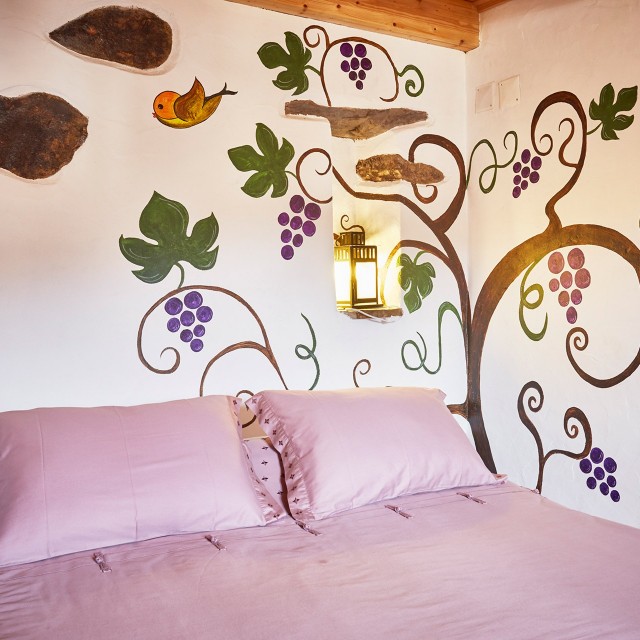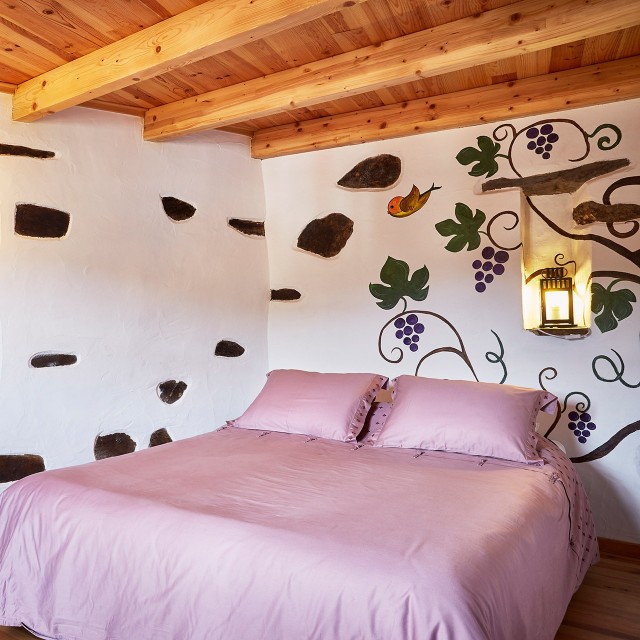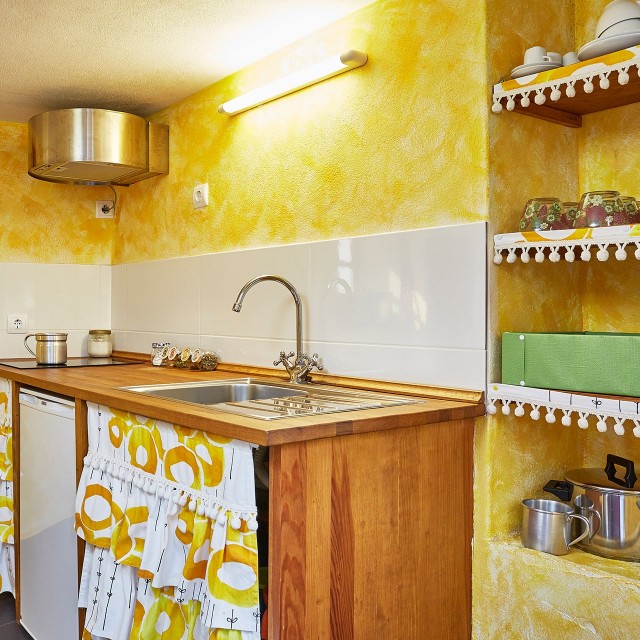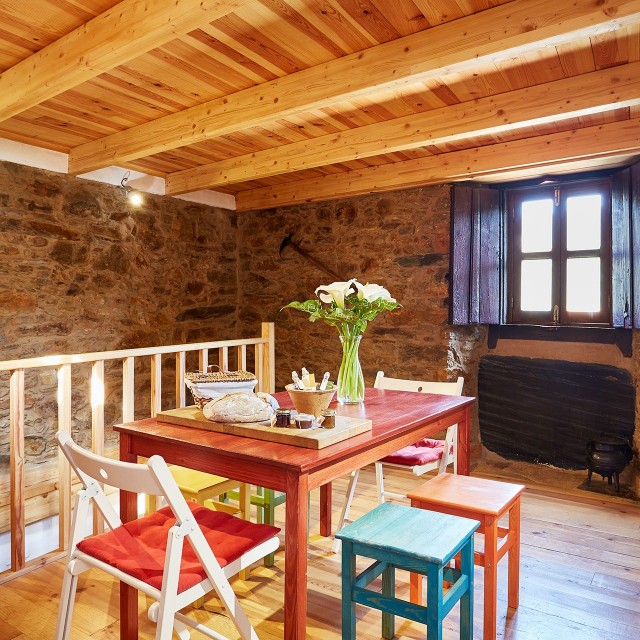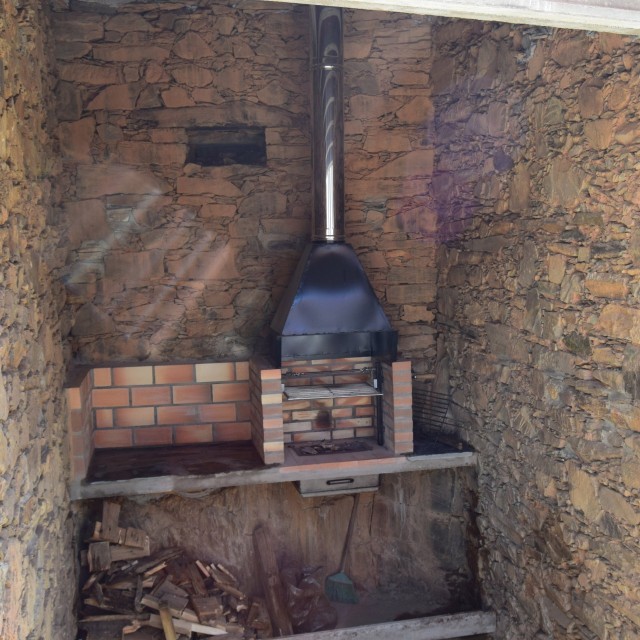 The Casas da Encosta project consists of three schist houses that are under restoration in Cunqueiros, a village in the Proença-a-Nova district. Here you can relive the life, history and culture of the local people, in the comfort of a typical village in the Beira region. The property's owners, Nuno e Rita, tell us that the houses are being restored with respect to local building traditions where schist, clay and wood are the predominant features.

One of them, Casa da Lagariça, opened its doors in 2014 with a capacity of up to six people, and where a lagariça (a small wine press), one of the region's unique implements, is on display in the lounge. Those passing through can appreciate the region through walking tours, discover the river beaches and viewpoints, explore the Schist Villages and, of course, savour the rich and varied gastronomy with typical dishes such as Cabrito Estonado (regional way of preparing roast kid), Maranho (stuffed sheep or goat stomach and herbs) and Bucho (stuffed stomach).

Surrounding Area
River beach of Fróia at 2.9km
Centro BTT Praia Fluvial da Fróia at 2.9km
River beach of Alvito da Beira at 3.8km
PR8 PNV - Caminho do Xisto de Figueira - Por Muros de Xisto at 7.1km
Restaurante Casa da Ti Augusta at 7.1km
Aldeias do Xisto Shop in Figueira at 7.1km
River beach of rejeira at 7.6km
Living Science and Proença-a-Nova forest centre at 9.5km
River beach of Sesmo at 9.8km
River beach of Malhadal at 10.8km
Information
The minimum availability is 2 nights.
Pets are accepted by arrangement with the owner.
The stay does not include breakfast; a welcome hamper is provided with regional seasonal products (bread, honey, jams, fruit, vegetables, butter, tea, liqueurs, medronho brandy and olive oil). 
Check-in: 16h00 - 22h00
Check-out: 8h00 - 12h00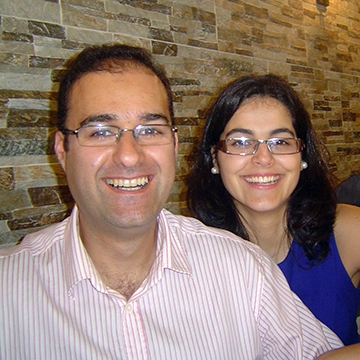 Host
Nuno Caldeira
Born and bred in the area, Lisbon-based Nuno Caldeira, who has a great passion for his roots and the heritage of Cunqueiros, was excited by the existence of a local patrimony, a large cluster of schist houses. This dream of restoring some of this patrimony and bring life back to the village started to become reality from 2012, with the restoration of one of the three houses in the Casas de Encosta project.
Location
S/rua, Sobreira Formosa, Proença-a-Nova 6150
Latitude: 39.81502583116
Longitude: -7.8425116931153