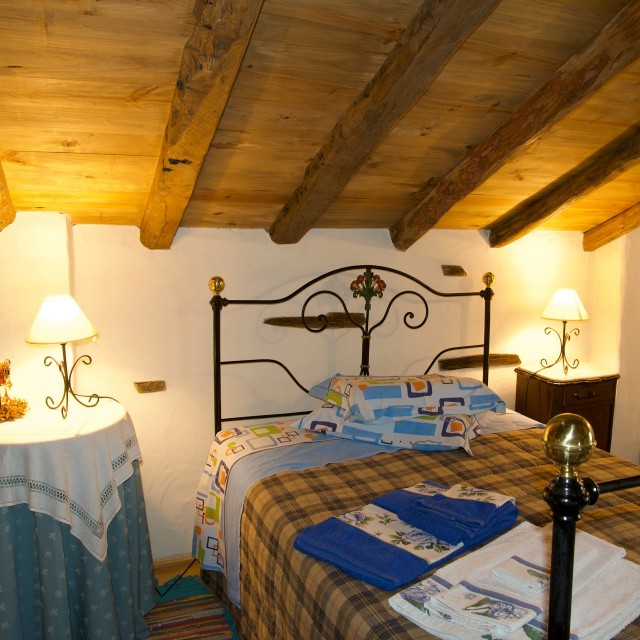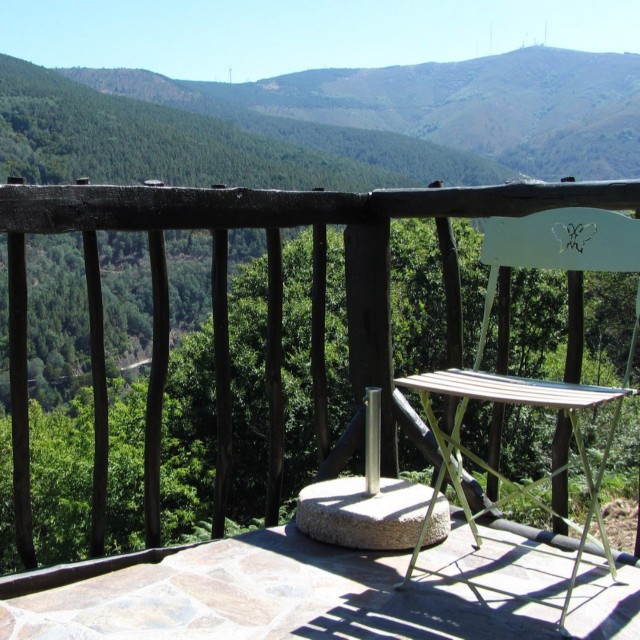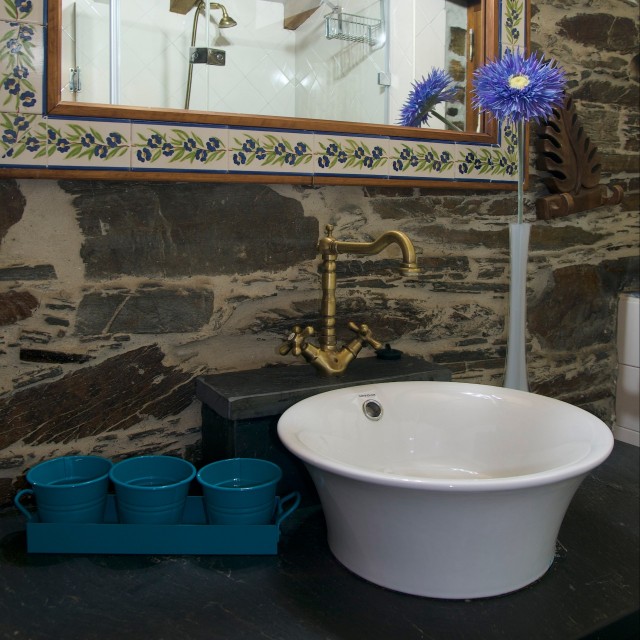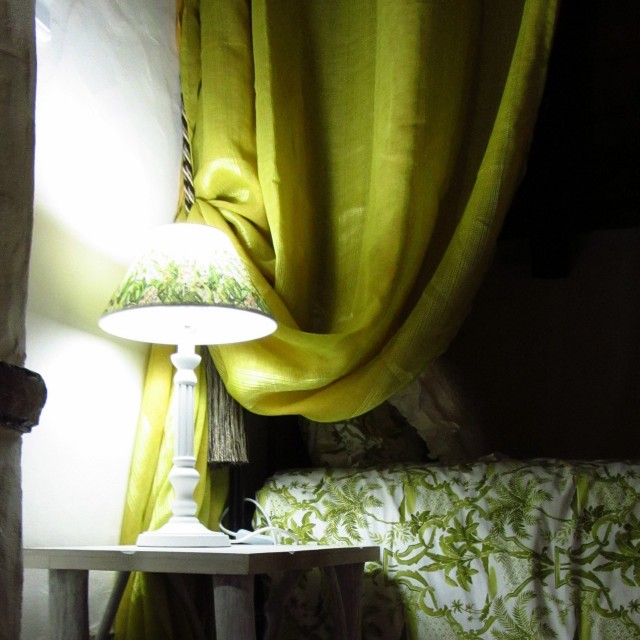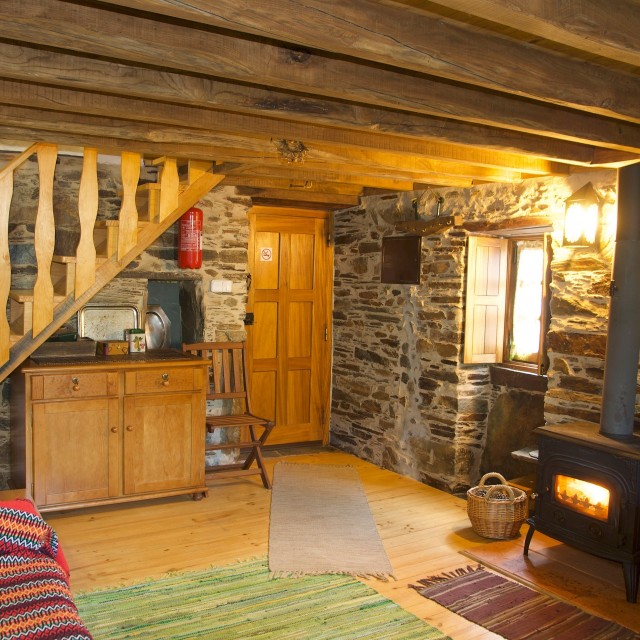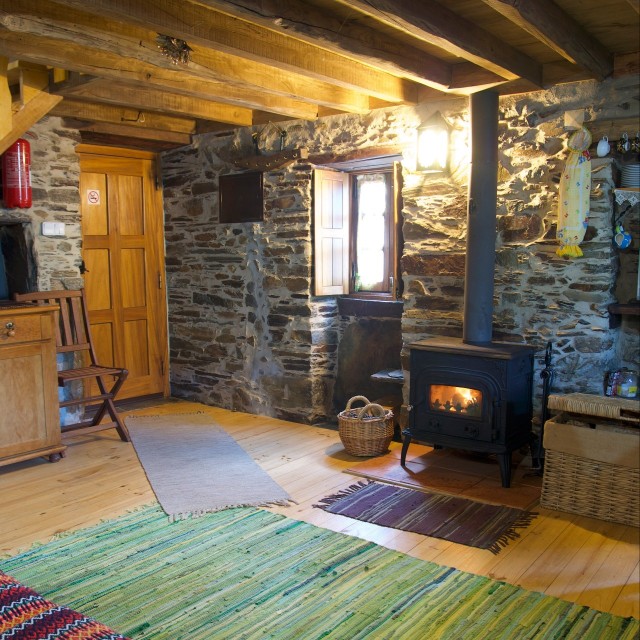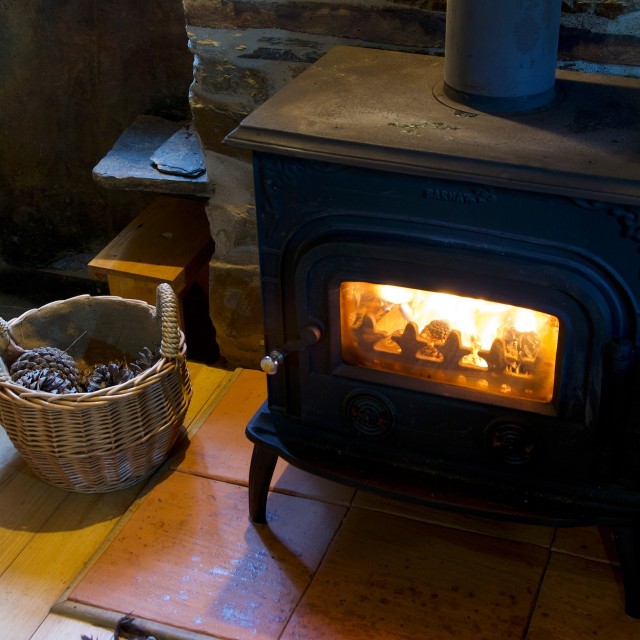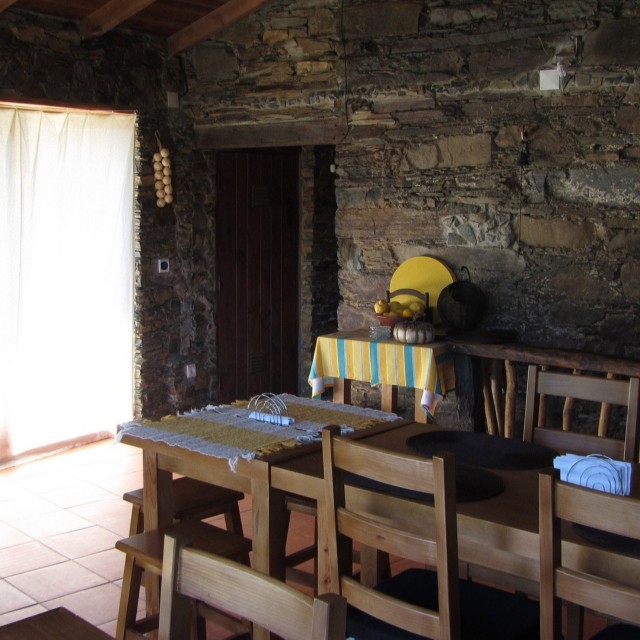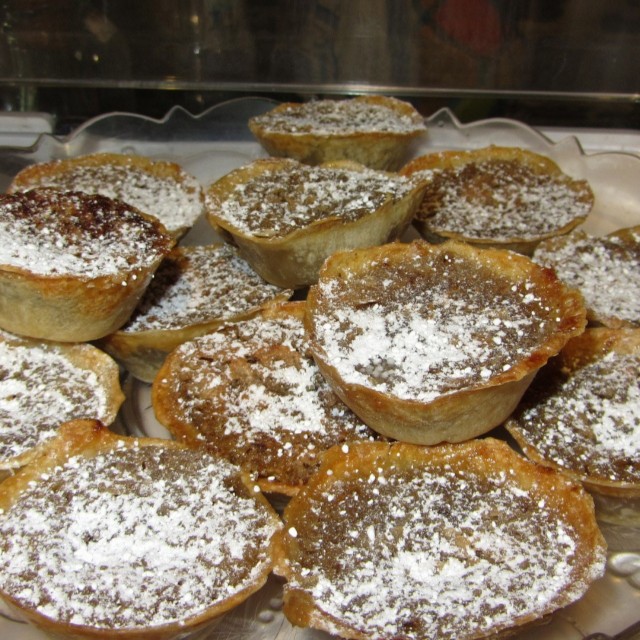 The Casa de Urze is set in beautiful Talasnal, one of the Schist Villages, a well preserved village with almost seventy houses on the hills of Serra de Lousã, at an altitude of 500 m.

Completely restored, respecting its original features, Casa da Urze is equipped with all the necessary comforts and boasts magnificent views over the Serra da Lousã. In addition to enjoying the views and fresh air, visit the nearby ice holes and traditional water-powered olive oil mills.

License: 6024/AL
Surrounding Area
Nossa Senhora da Piedade Shrine at 1km
River beach of Senhora da Piedade at 1.2km
PR 2 LSA - Schist Walking Trail Rota das Aldeias do Xisto da Lousã at 1.2km
PR5 LSA - Schist Walking Trail Lousã - Rota dos Serranos at 1.2km
PR4 LSA - Schist Walking Trail Lousã - Rota das Quatro Aldeias at 2.3km
Aldeias do Xisto Welcome Centre at 2.5km
PR 1 LSA - Schist Walking Trail Lousã - Rota dos Moinhos at 2.6km
Nossa Senhora de Fátima Chapel at 2.7km
Information
Check-in: 17h00 - 19h30
Check-out: 10h30 - 11h30


All prices shown include VAT at the legal rate in force.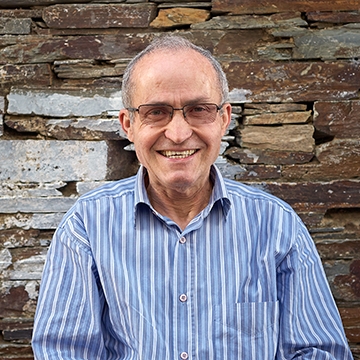 Host
Emídio Lopes e Maria José
Memories of Scout camping trips next to the old Talasnal primary school, are what brought Maria José back to the village, 30 years later. This time with Emídio and a tourist project they were to develop together. In 2005, they bought the only house that was for sale. Casa da Urze and O Retalhinho also bring back memories. Memories can be very sweet.
Nuno
"A rusticidade da casa e da aldeia. Simpatia dos anfitriões. Muito bem recebidos. " December 04, 2023
Marcelo
"Alojamento com muita comodidade e higiene. Ótimo local para descansar e desfrutar de uma paisagem belíssima na natureza." November 29, 2022

Sérgio Luis
"A Casa da Urze é um excelente espaço para acolher pessoas, a hospitalidade é muito boa, a comida também. Sem dúvida que foi um boa experência e que deverá ter repetição. Obrigado" August 11, 2022
"We had a amazing week in Talasnal, @Casa da Urze. From the house and warm welcome we had (a special thank you to Sr.Emídio and D. Maria), the simply refreshing hiking trails, the landscape, the warming people, the amazing food, for sure we will return." October 07, 2020
"What a wonderful stay we had at Casa da Urze. Emídio and Maria José were very welcoming and lovely to meet. We will always remember them for their hospitality and kindness. The house has all the ameneties you need to stay a few days and the view is magnificent. The location is perfect if you want to do the walking routes to the other villages in Serra da Lousã or even drive to Castanheira de Pêra and visit a few interesting places there. We 100% recommend Casa da Urze." August 12, 2020

Paulo
"Somos uma família de 4, com um bebé de 2 anos e uma criança de 5. Fomos recebidos pelo Sr. Emídio e pela Dona Mª. José de forma bastante calorosa. A simplicidade da casa e os sabores do seu restaurante fizeram da nossa estadia um momento especial. Esperemos voltar em breve. Não deixem de provar a Chanfana! " June 30, 2020
Hugo
"A casa da Urze satisfez a totalidade das expectativas para um fim de semana romântico no interior do país. O estado de conservação e conforto do imóvel impressionou-me particularmente, assim como a vista para a serra." June 17, 2020

Paulo A.
"Do infimo pormenor dentro da casa, da sua rusticidade, da simpatia dos proprietários, da sua localização, do ambiente. " February 03, 2020

João
"Foram dias de descanso puro. A casa muito bem decorada, espaços aconchegantes,sem nada de negativo a apontar. Foram dias de chuva e frio, mas a lenha para a salamandra aqueceu a casa e ajudou a um ambiente mágico. A simpatia do Sr. Emídio e da D.ª Maria José foram uma mais valia para nos sentirmos em casa. Muito cuidadosos e atenciosos. O sossego e o contacto com a natureza é tanto que num passeio pela aldeia durante a noite foi possível observar uma vara de javalis. Uma boa experiência!" December 06, 2019
Cláudia
"A Casa da Urze é o que esperamos de uma aldeia maravilhosa como é a aldeia do Talasnal. A lareira e os objetos da casa que nos transportam para um passado fazem da estadia inesquecível. Casa limpa e boa recepção. Recomendo! " November 12, 2019

Alfredo
"The stay was everything we hoped for. A very well decorated and very beautiful house, fully in keeping with the mountain environment. Very clean and comfortable house and extremely friendly hosts who provided us with a pleasant stay. We were close to nature with two days' rain. We promise to return." April 29, 2019
"The friendly, helpful hosts were always very attentive. They made us feel at home. The space is very cosy and has all the necessary amenities, a great place to relax away from the city. Highly recommended! Congratulations on the space, we really liked it!" April 29, 2019
Location
s/ rua Talasnal, Lousã 3200-120
Latitude: 40.092456
Longitude: -8.225922