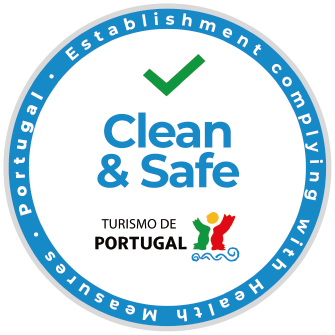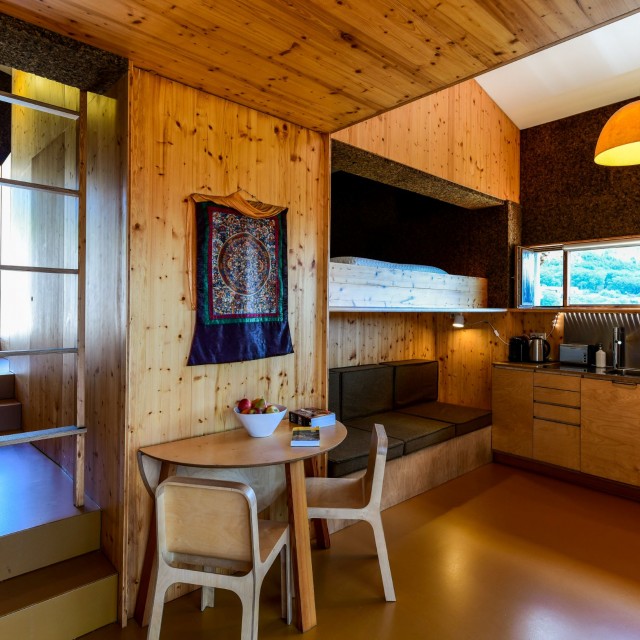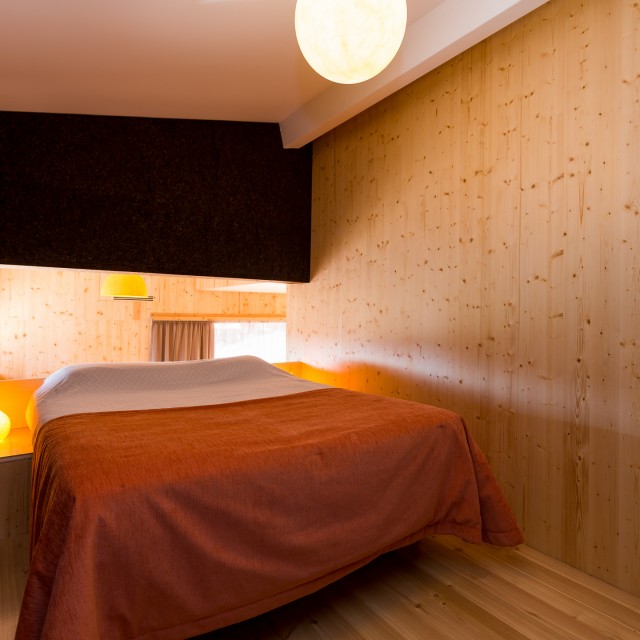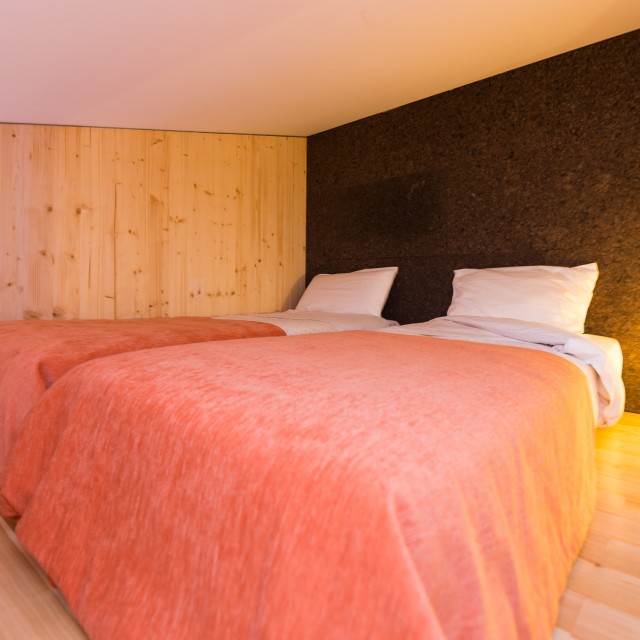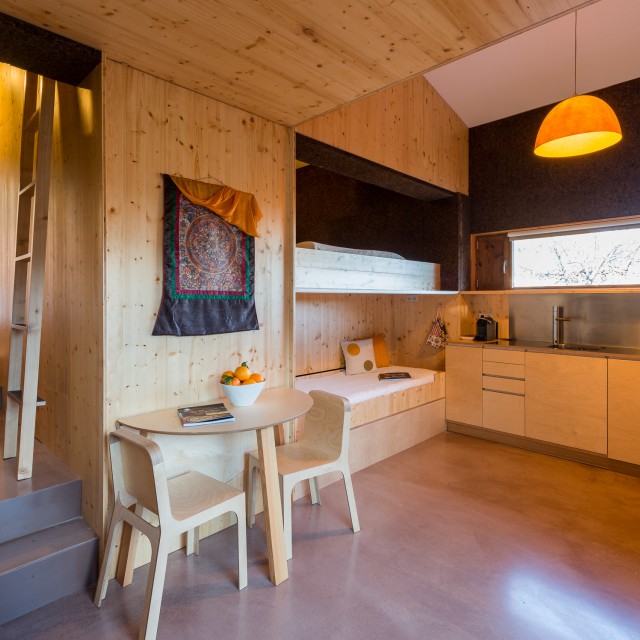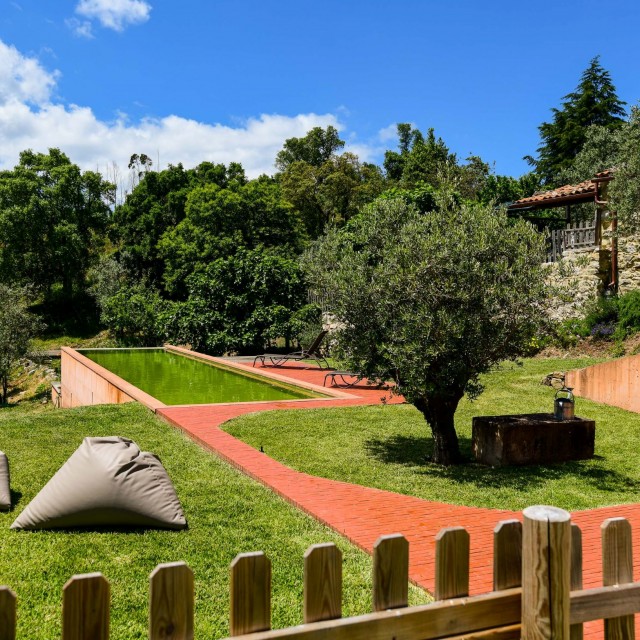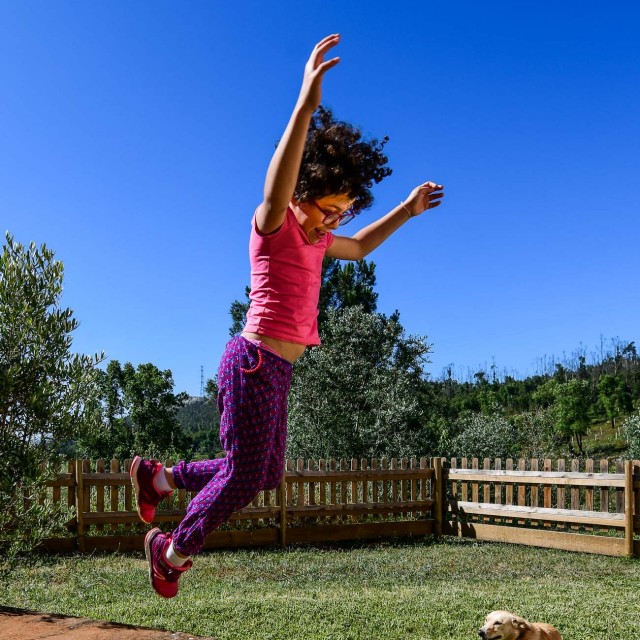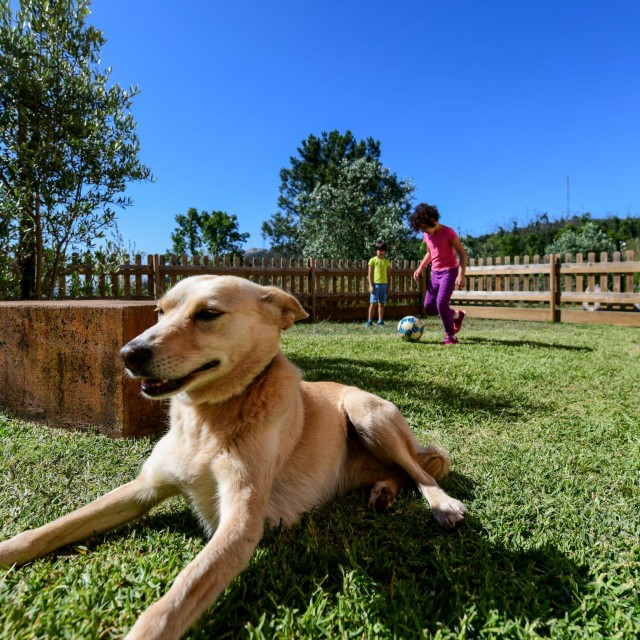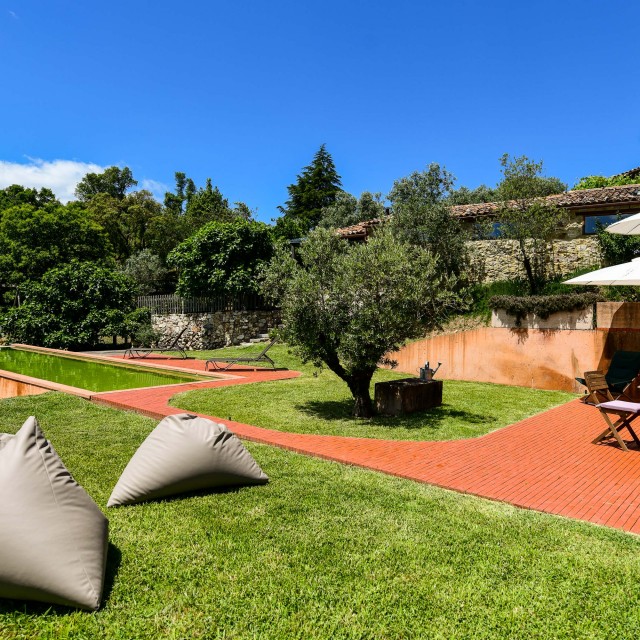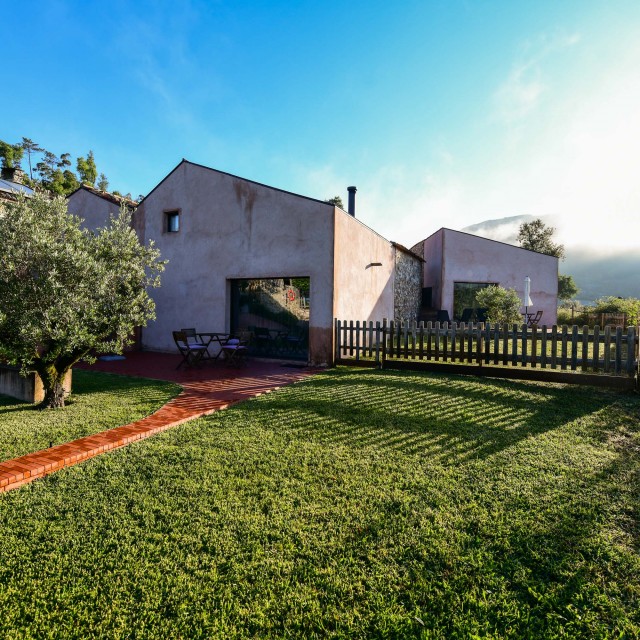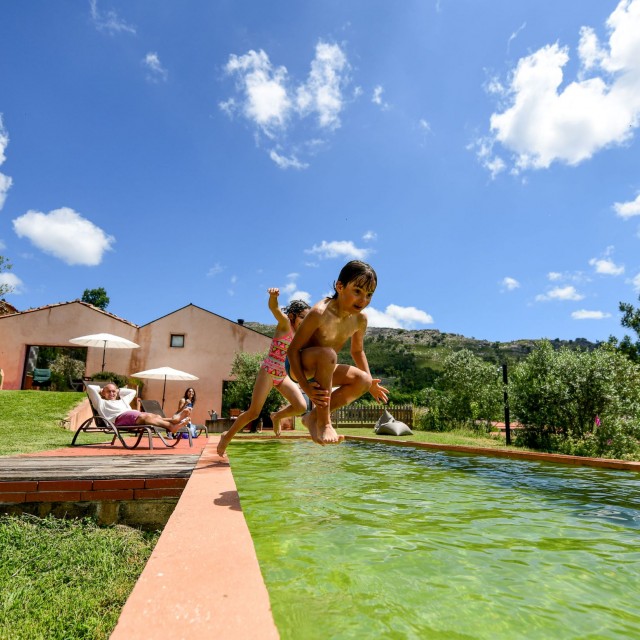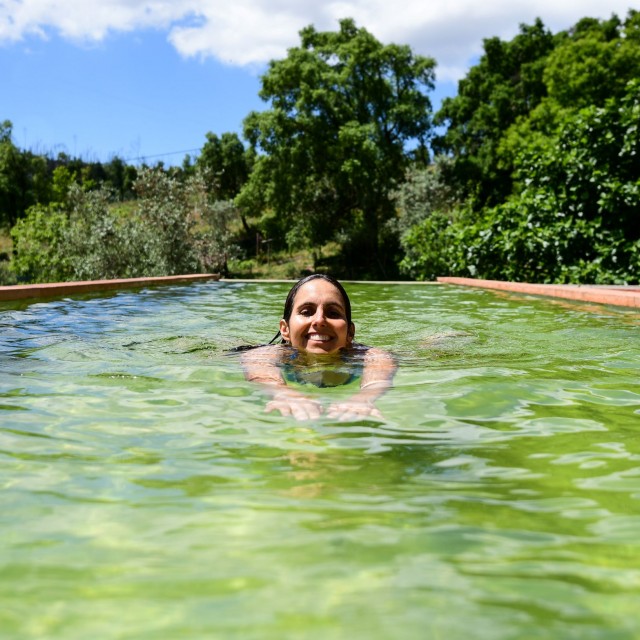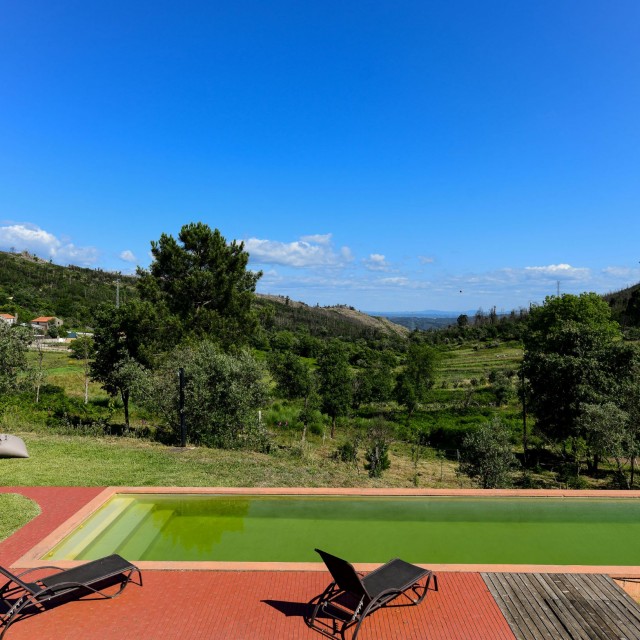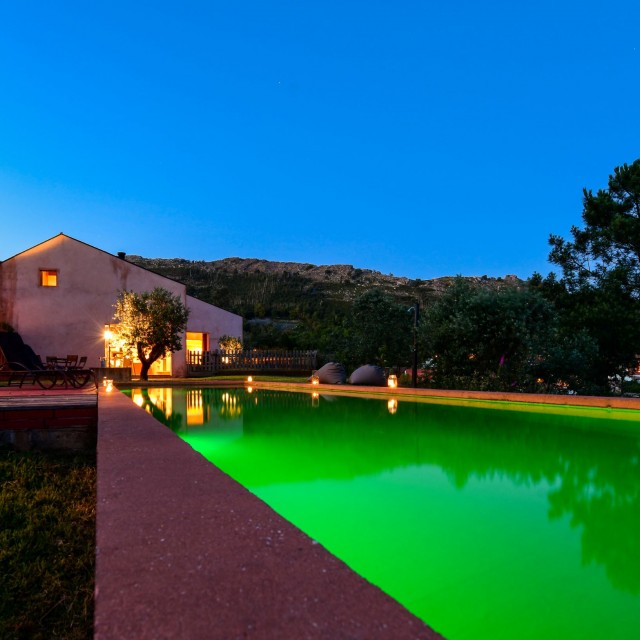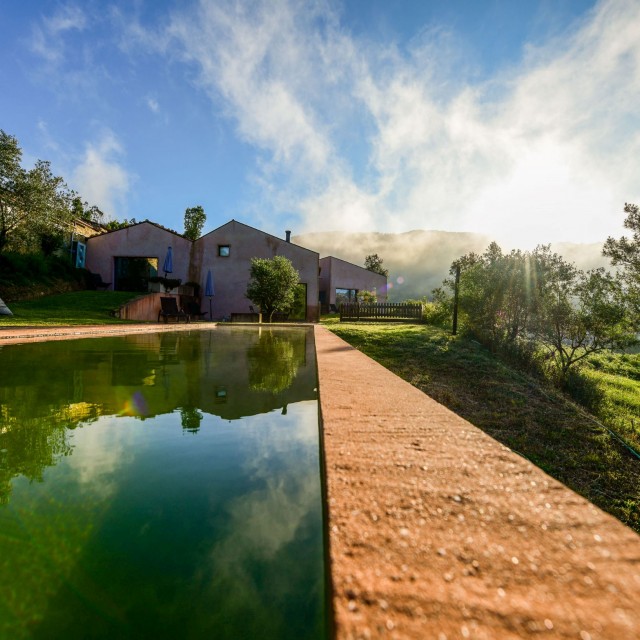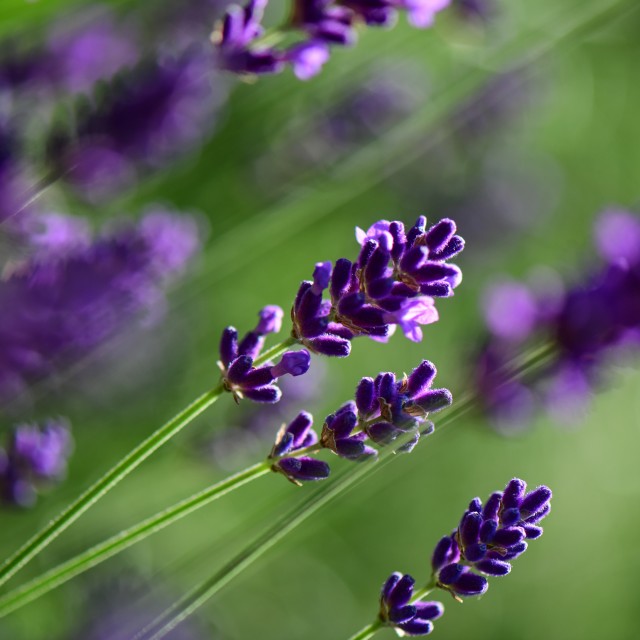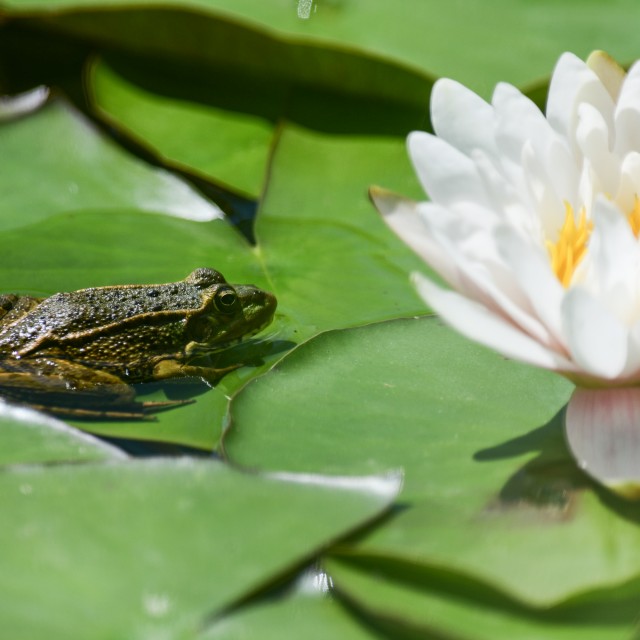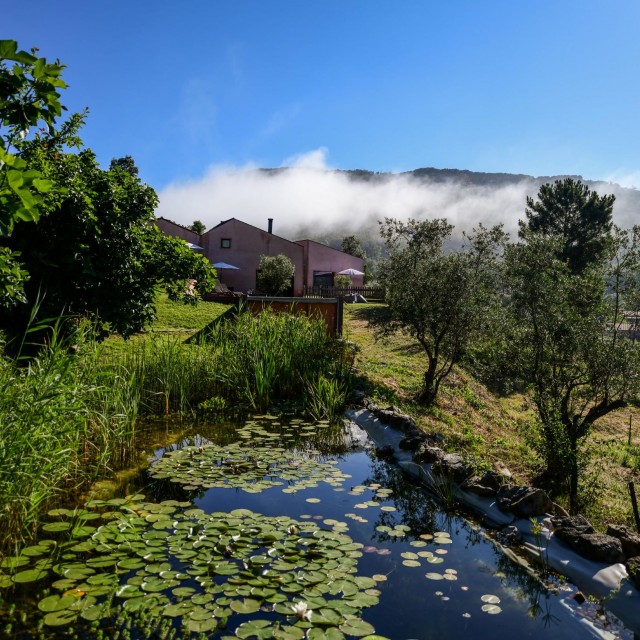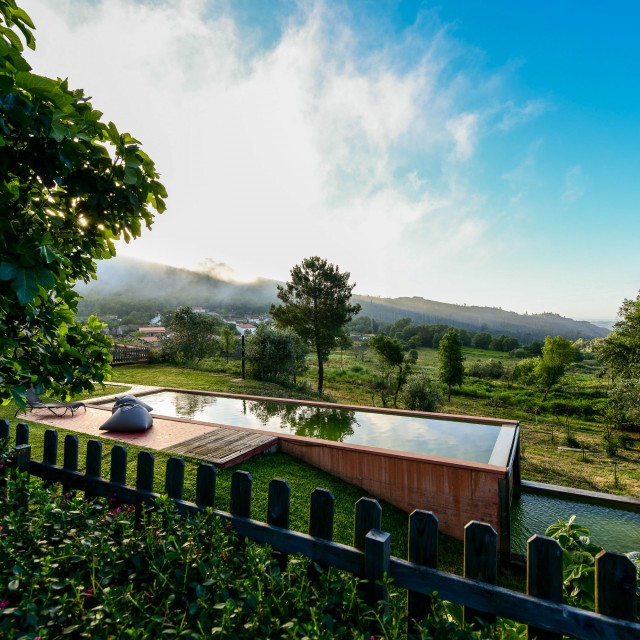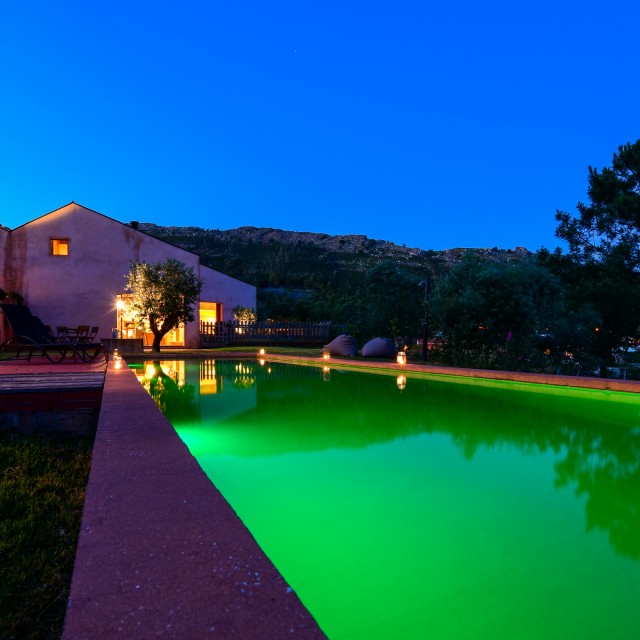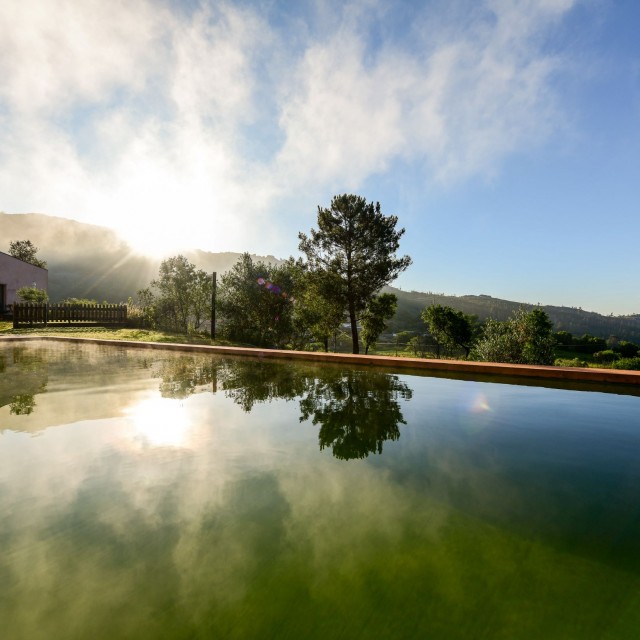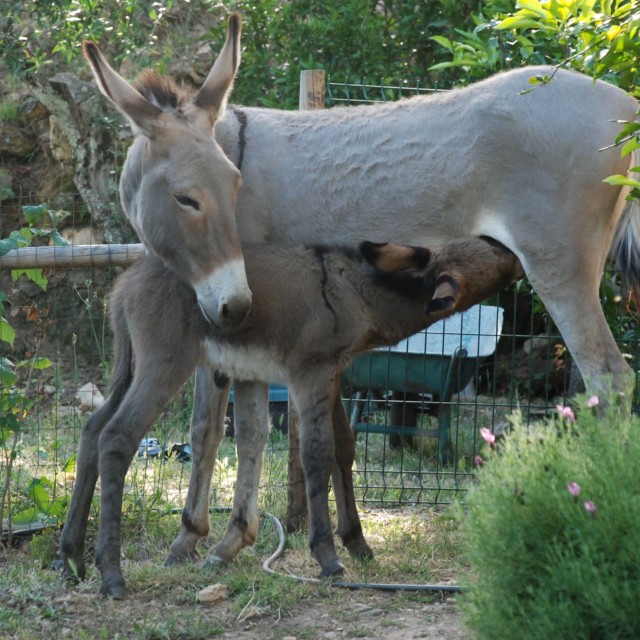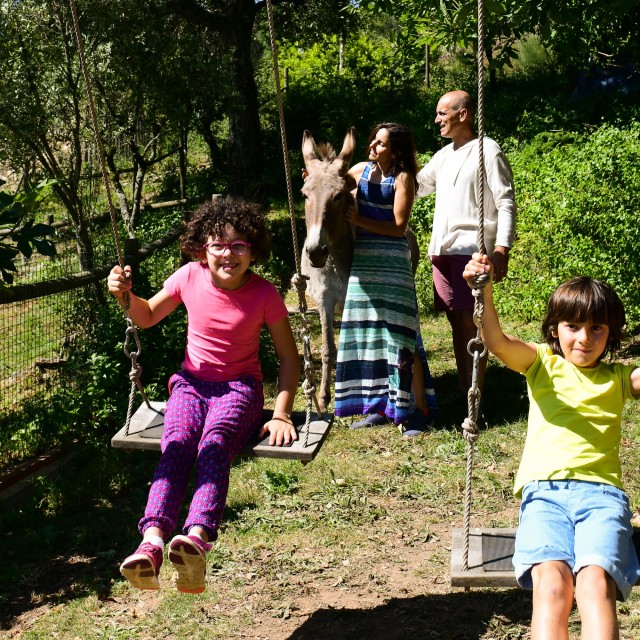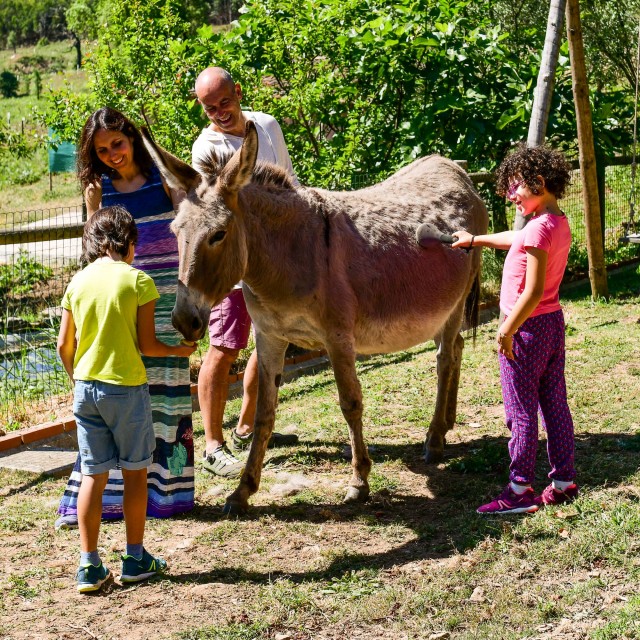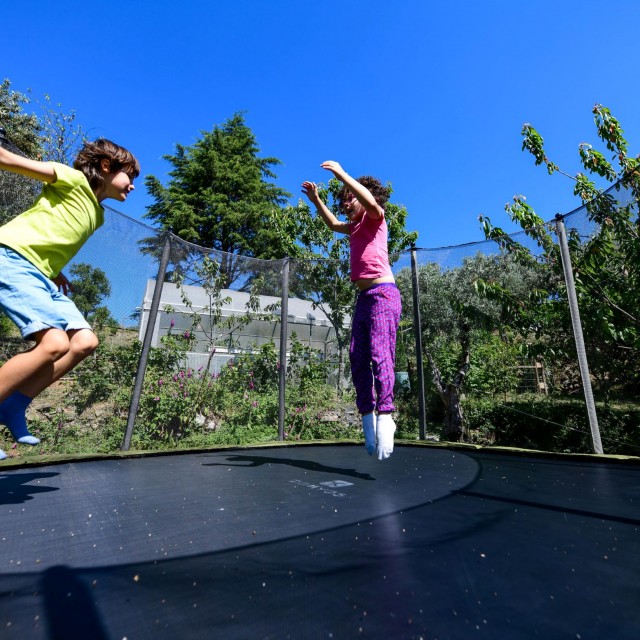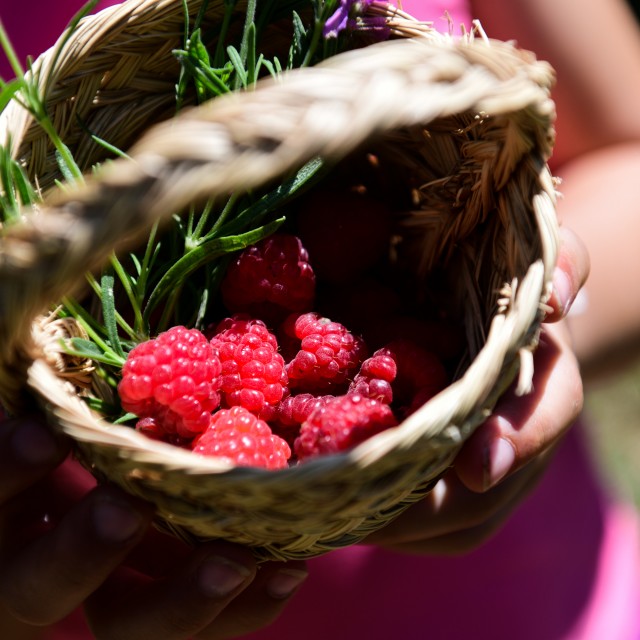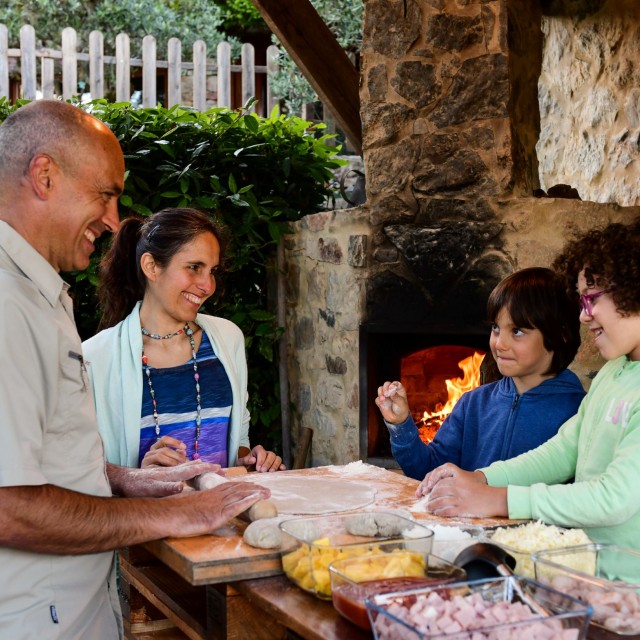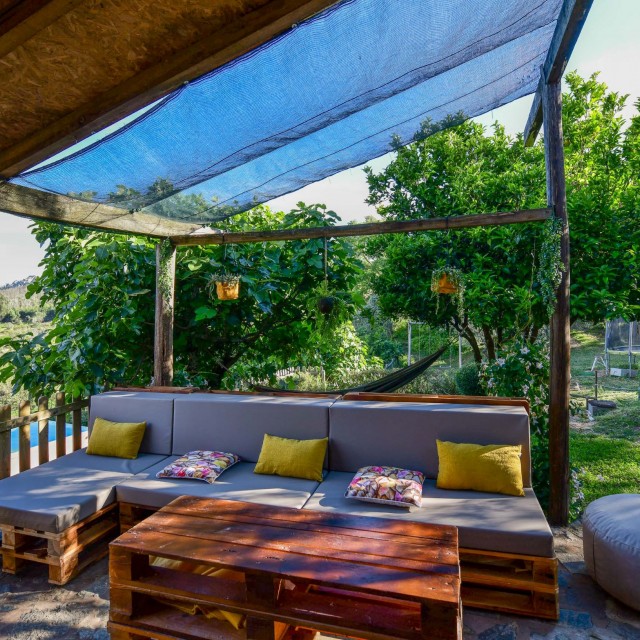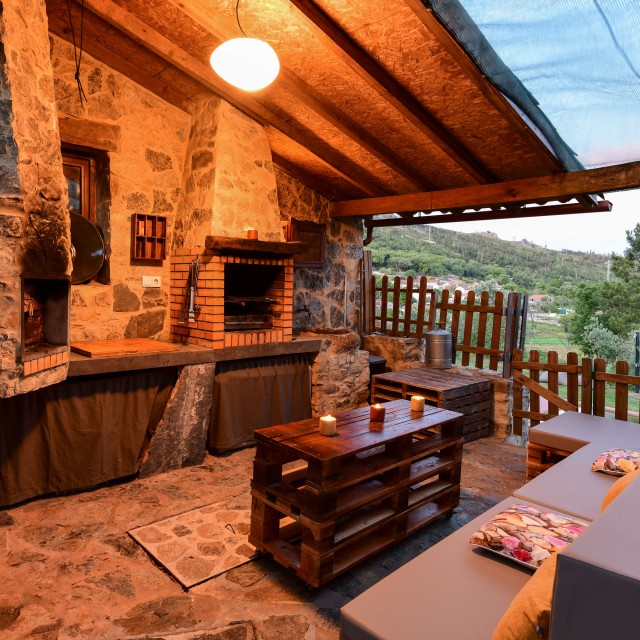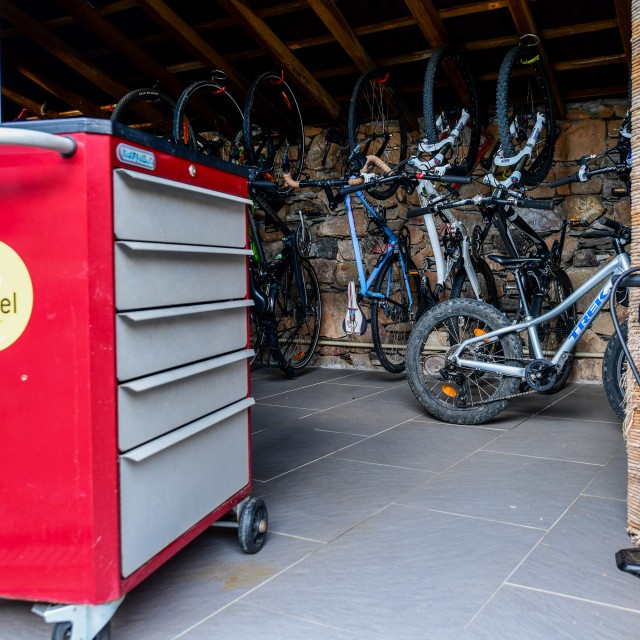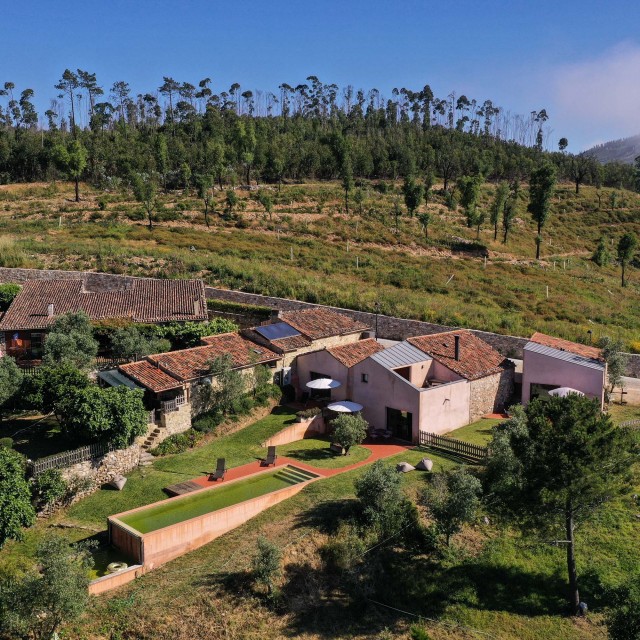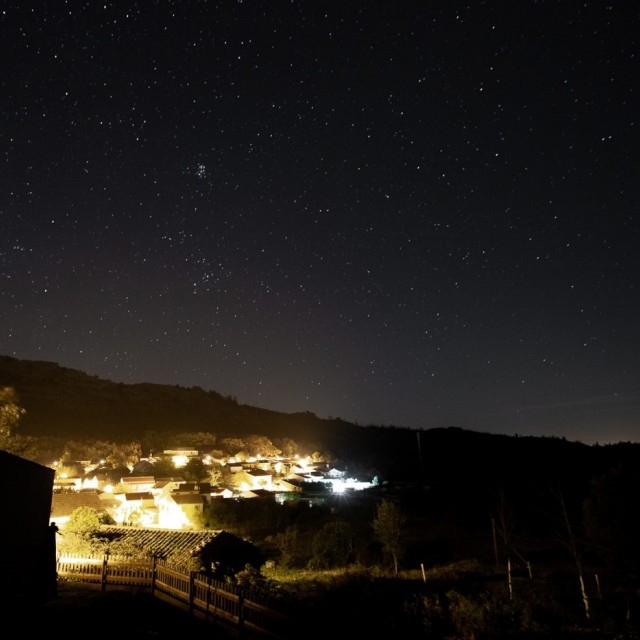 The Vale do Ninho Nature Houses are composed of old stone houses and barns rebuilt using sustainable construction techniques. It is an innovative concept of sustainable ecotourism, with high energy efficiency, where nature and comfort are harmoniously combined.

Casa Pica-pau is a family studio with a maximum capacity of five people, offering a bedroom with double bed, a single bed that pulls out from behind the living room sofa, as well as two single beds on the mezzanine which are accessed by a vertical ladder. The house has a bathroom, kitchenette and direct access to the garden and pool. Pets are allowed in Casa Pica-Pau.

Vale do Ninho is a Bikotel partner, and therefore has services aimed at cyclists. In addition, the accommodation is prepared to provide personalised advice on sports and nature activities or experiences in the village, such as baking bread in a wood oven or traditional goat cheese making.
Surrounding Area
Centro BTT Ferraria São João at 111m
Misericórdia range at 4.8km
River beach of Louçainha at 6.2km
Restaurante Varanda do Casal at 6.2km
PR1 FVN - Caminho do Xisto de Casal de S. Simão Descida às Fragas at 6.3km
São Simão Chapel at 6.4km
Shop in Casal de S. Simão at 6.4km
Fragas de São Simão river beach at 6.5km
River beach of Ana de Aviz at 7.1km
Castle and Church São Miguel at 8.2km
Information
Minimum stay 2 nights.
(Self) Check-in: 16h00 - 24h00
Check-out: 10h30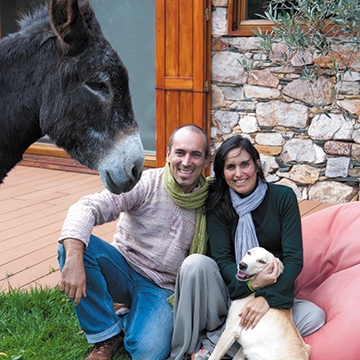 Host
Sofia e Pedro Pedrosa
Your hosts are Pedro and Sofia. Passionate about nature and mountain and country life, they changed their lives by moving from the native city, to bring up their family in this village. They now live here with the children, Tomás and Leonor, both of whom were born in the village, and their extended family of three dogs, two cats, two donkeys and three chickens. Travelling, walking, running and biking form part of the life they chose and where welcoming guests is always a pleasure, made extra special through sharing experiences and the good times in life.
Location
Vale do Ninho, Ferraria de São João, Penela 3230-018
Latitude: 39.973601449058
Longitude: -8.3264241865082