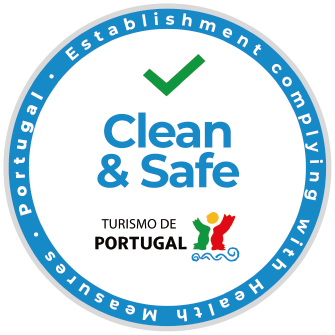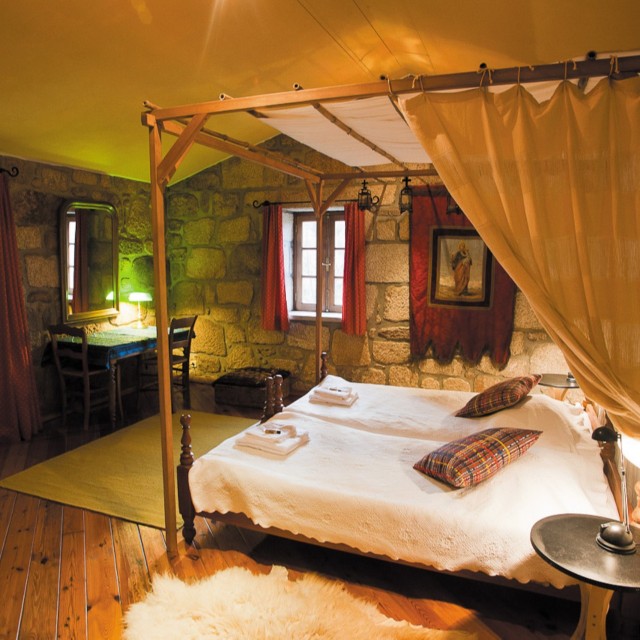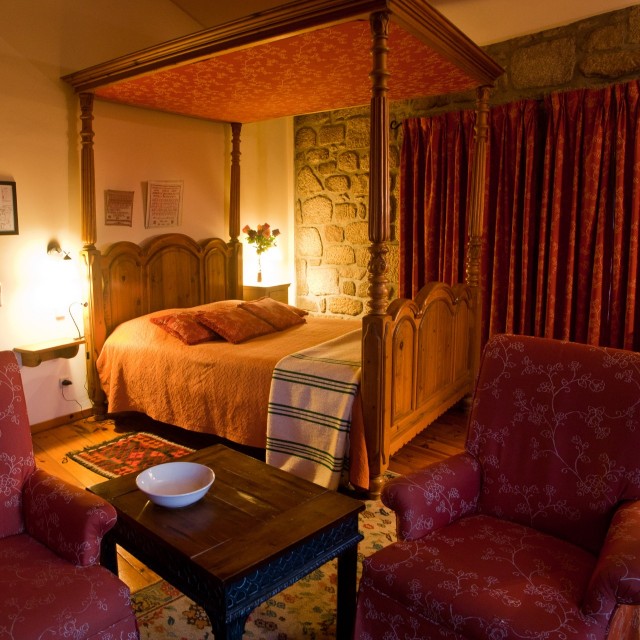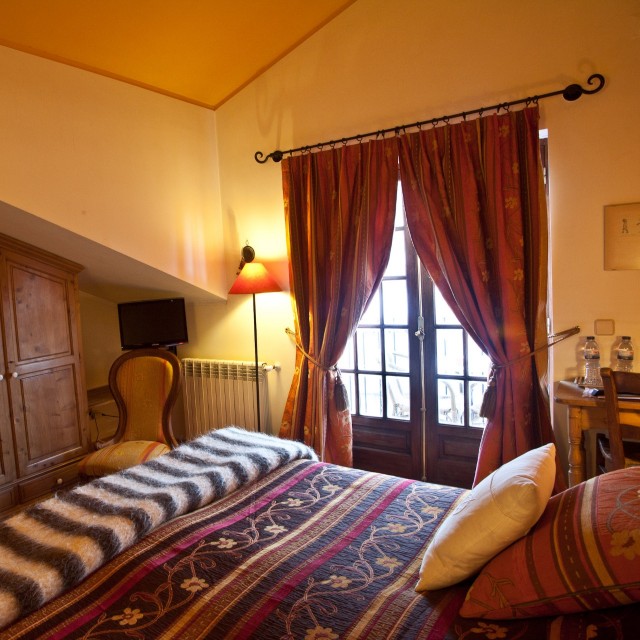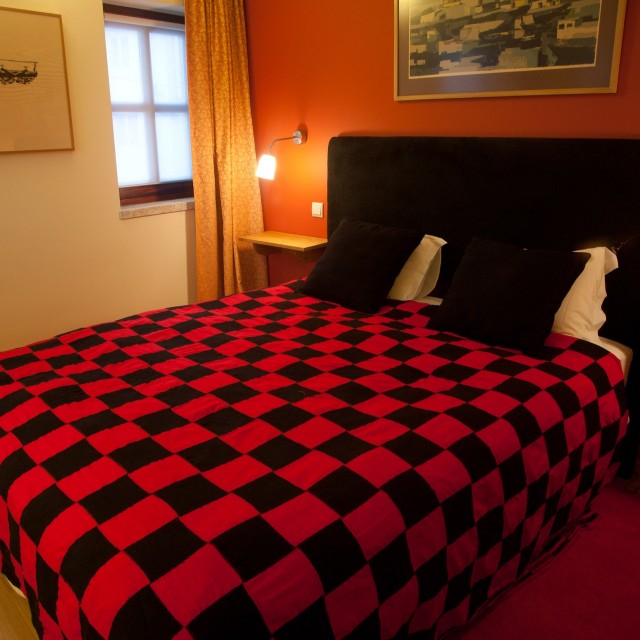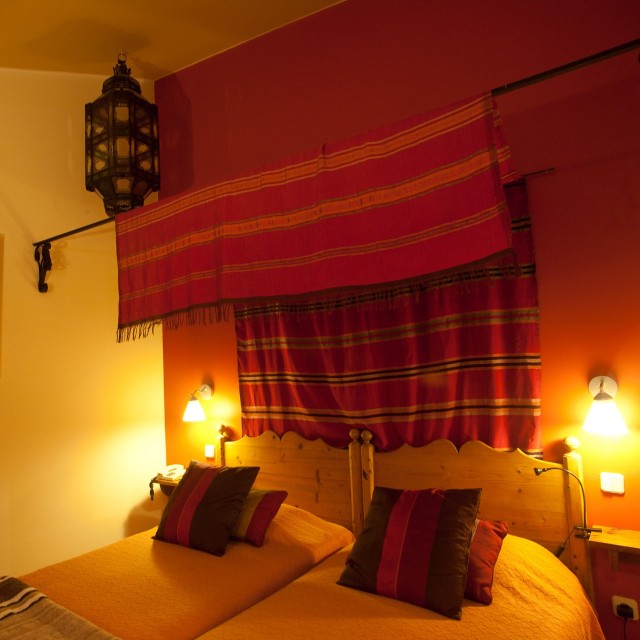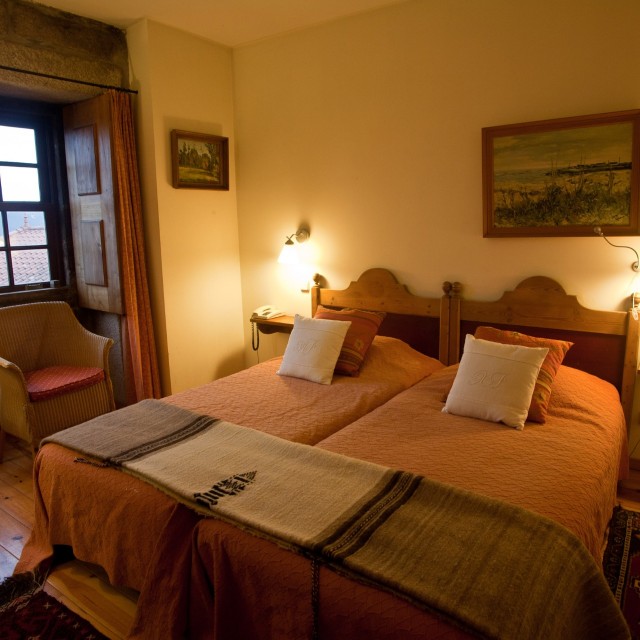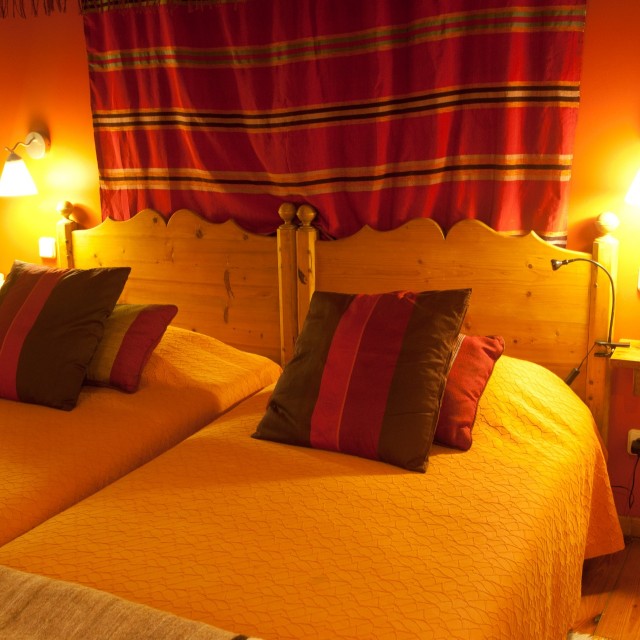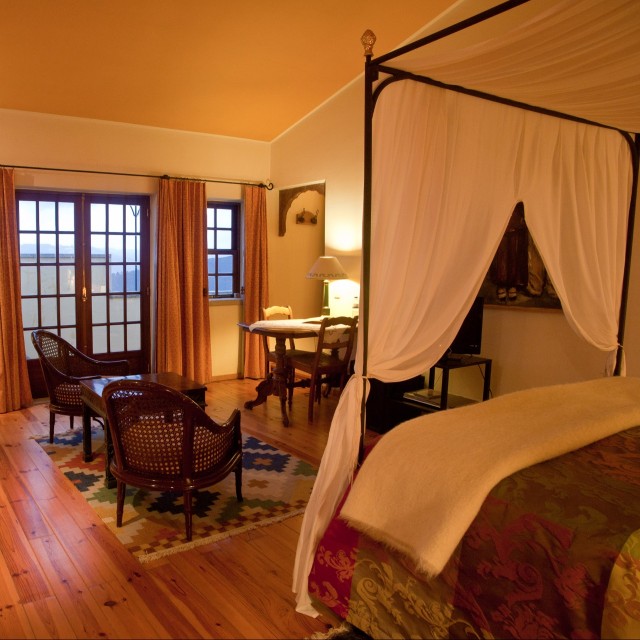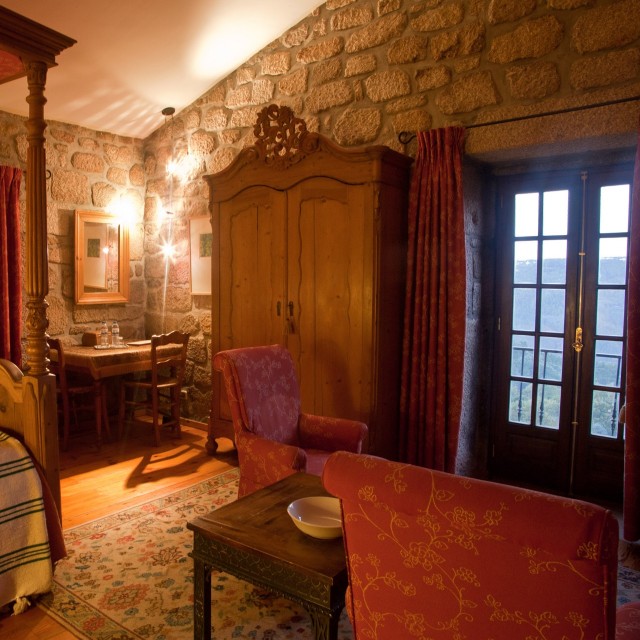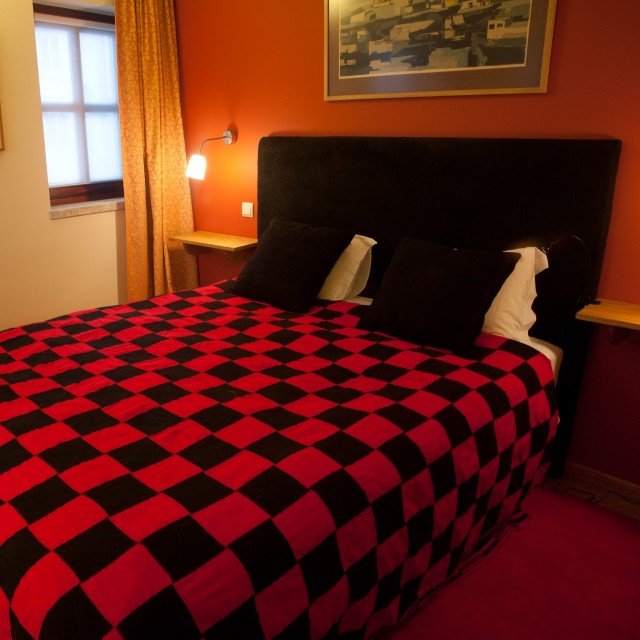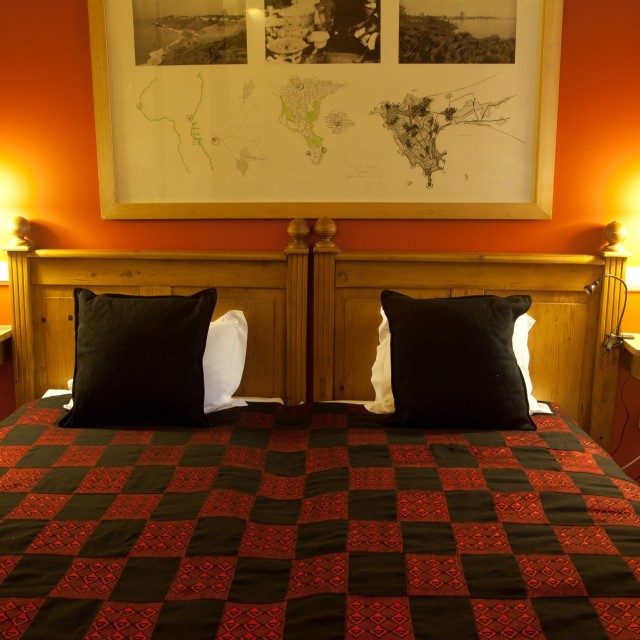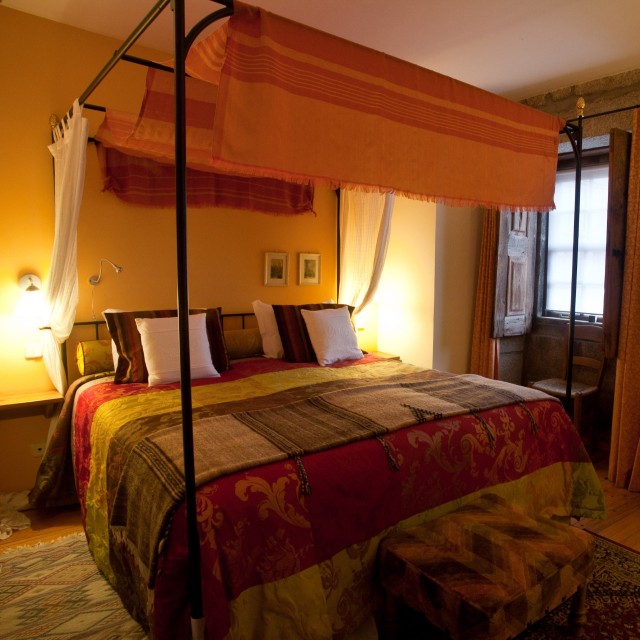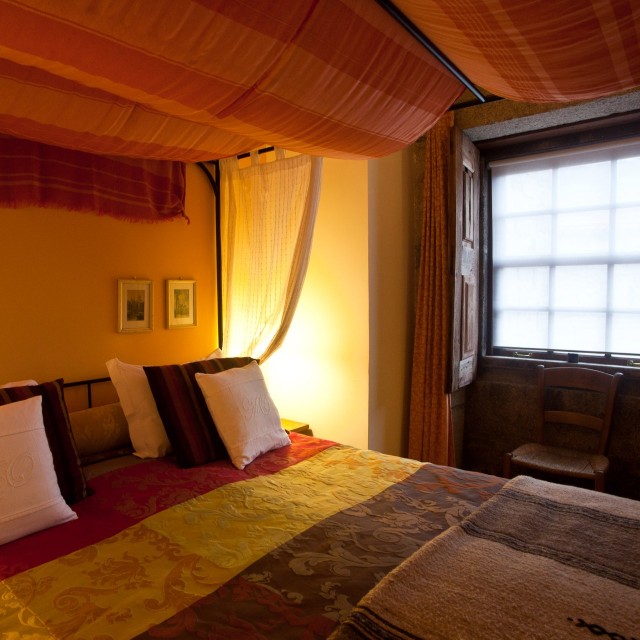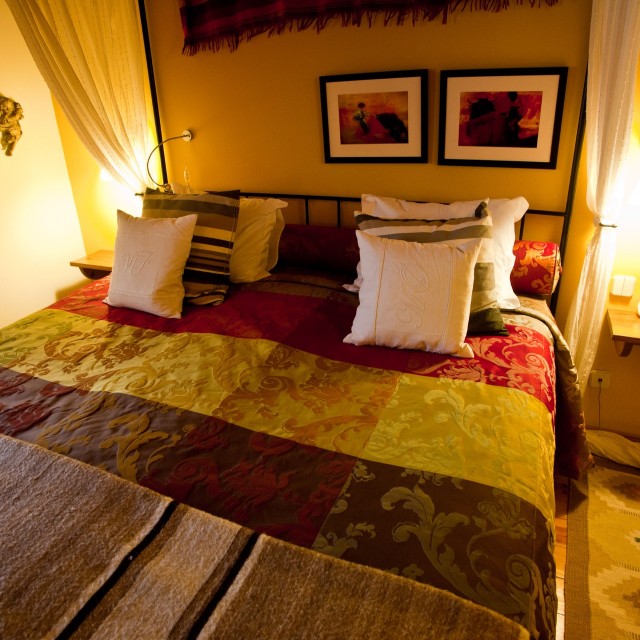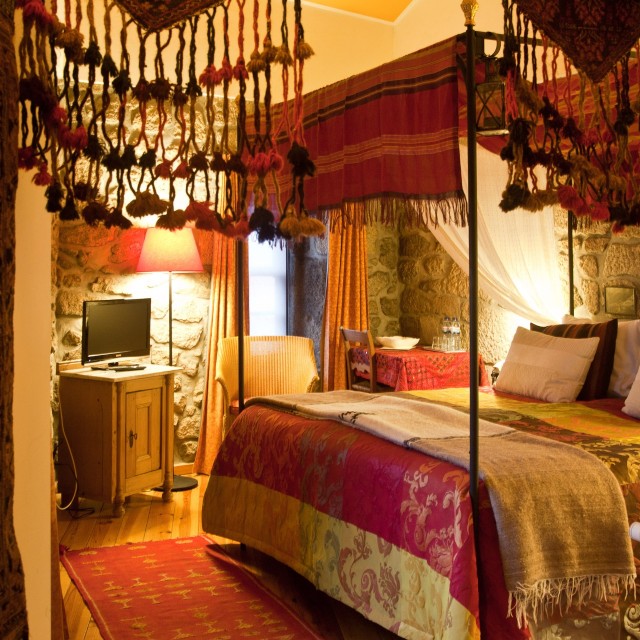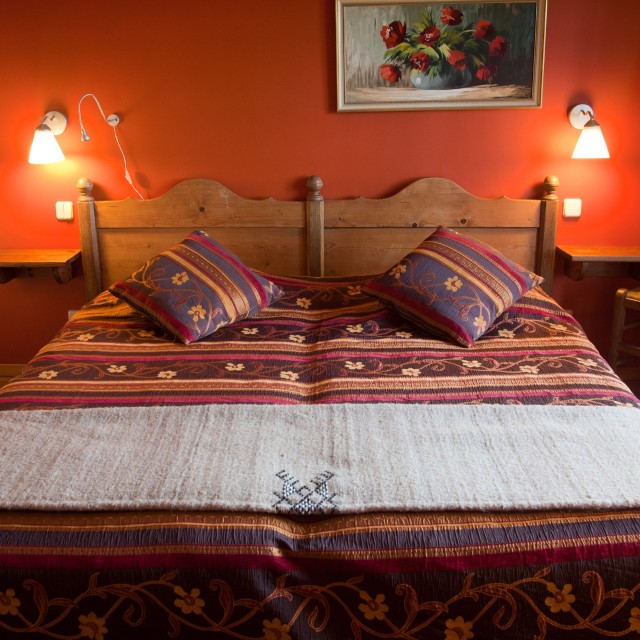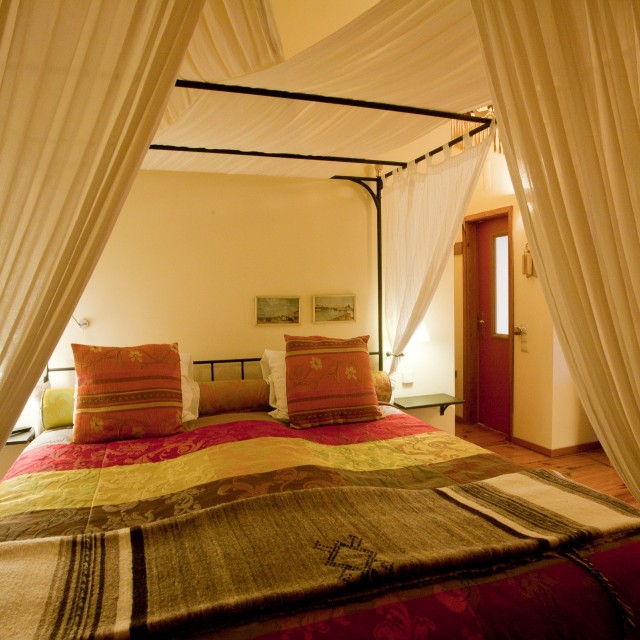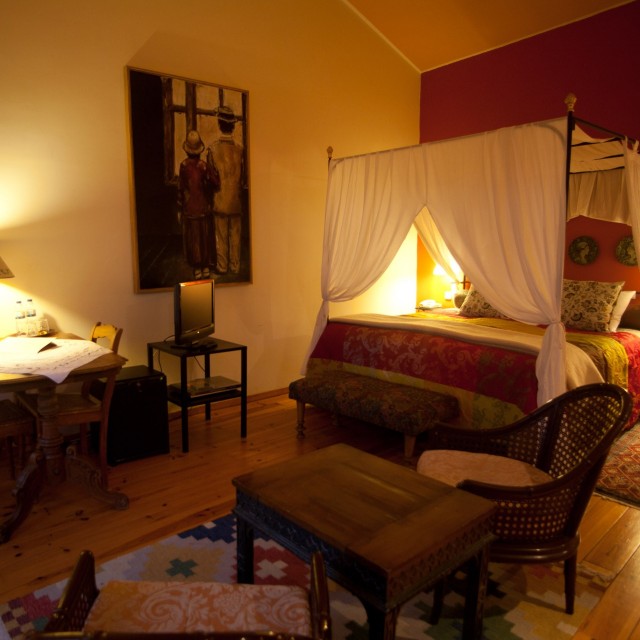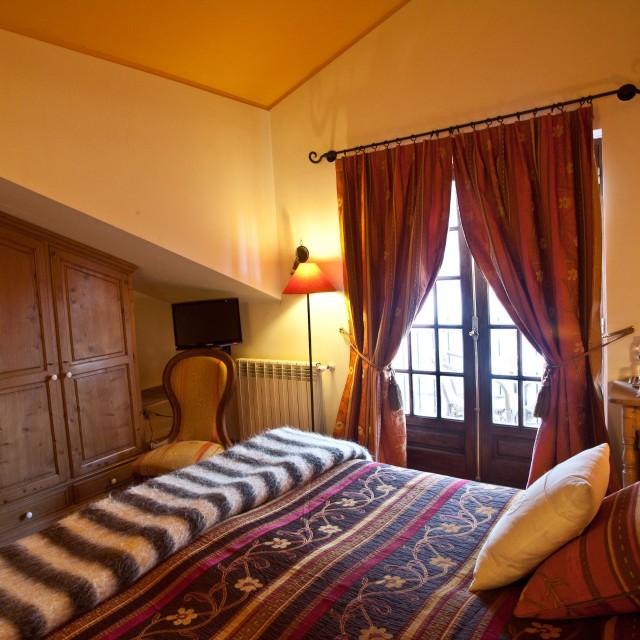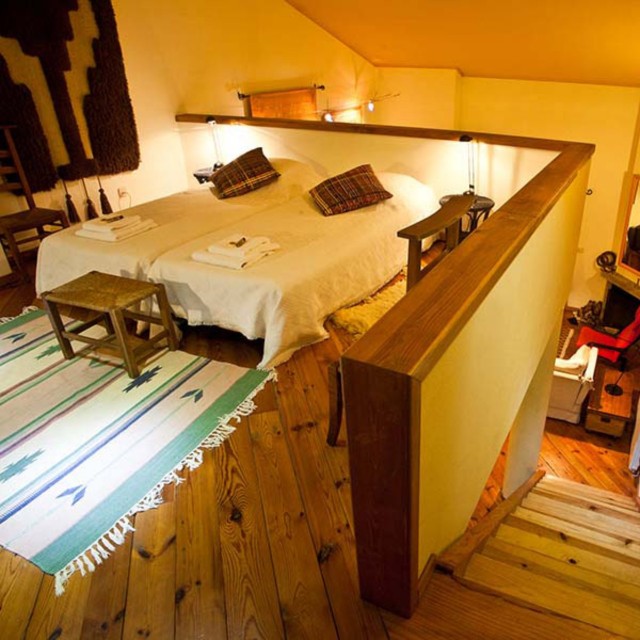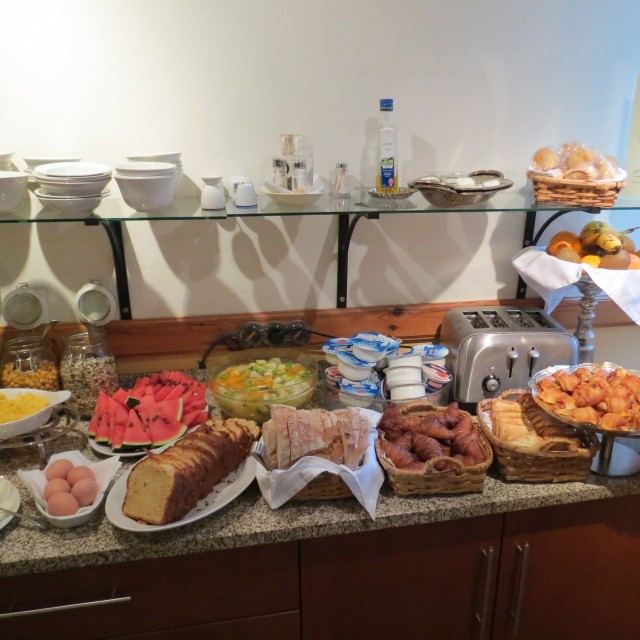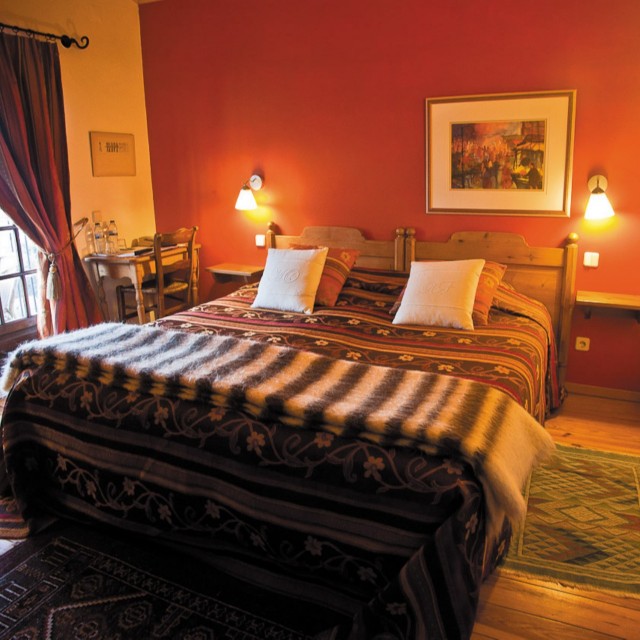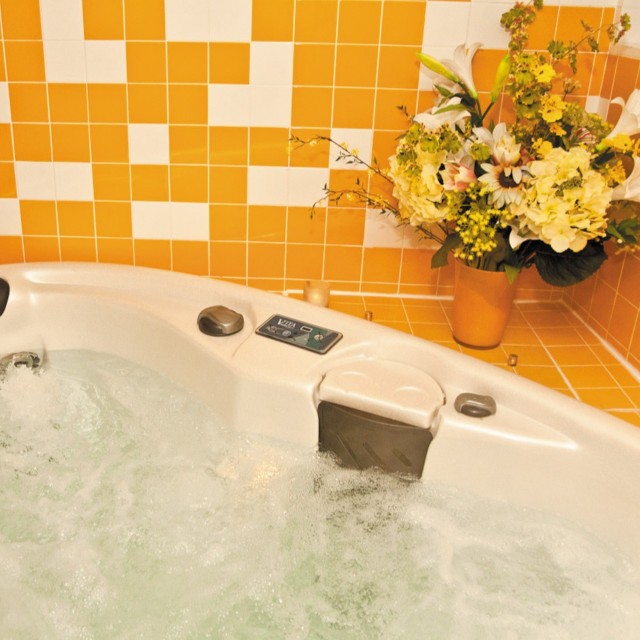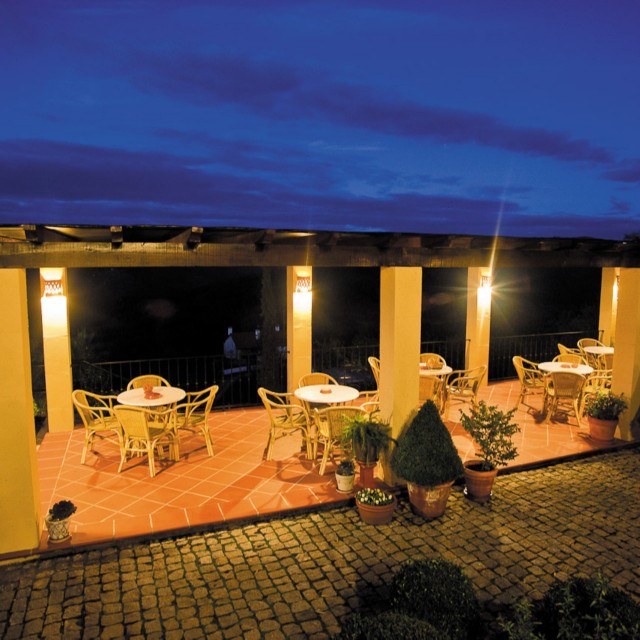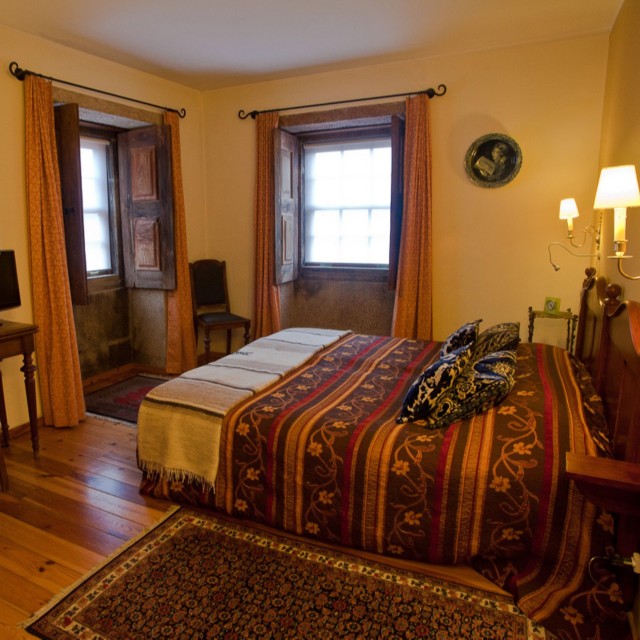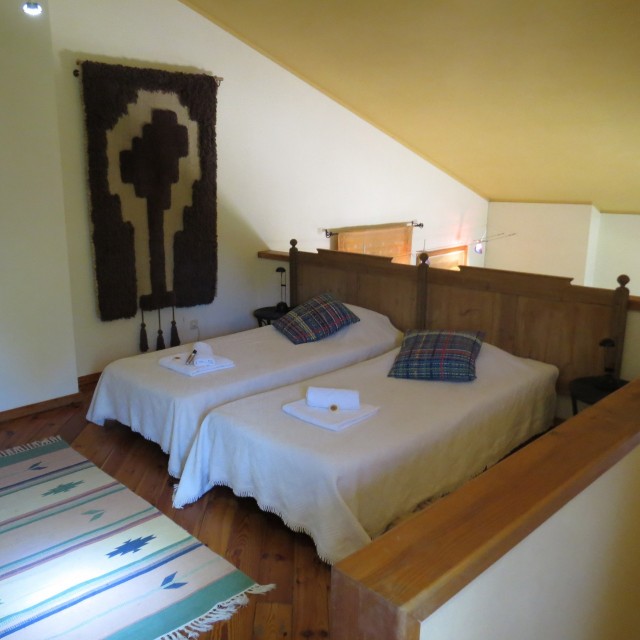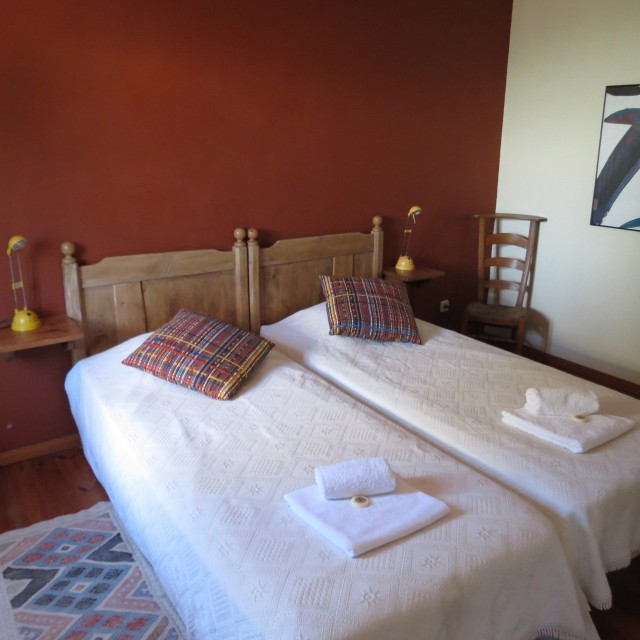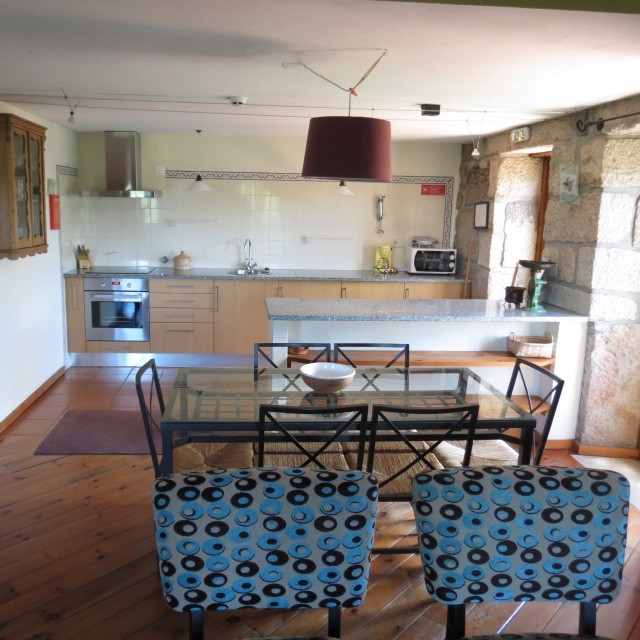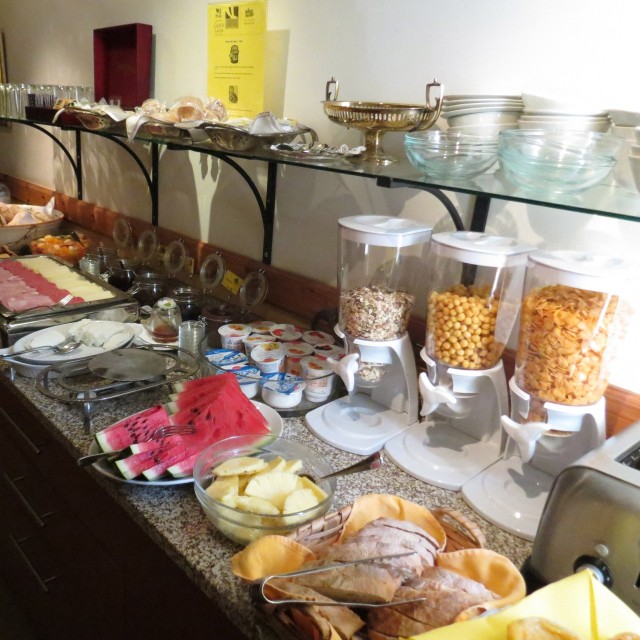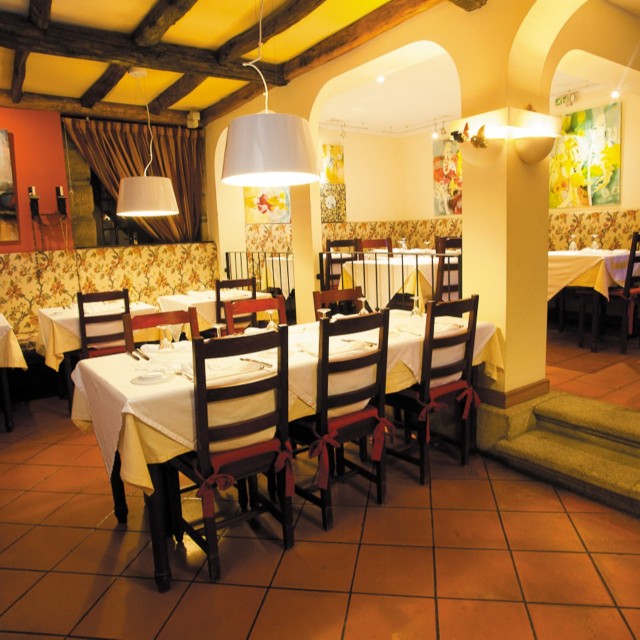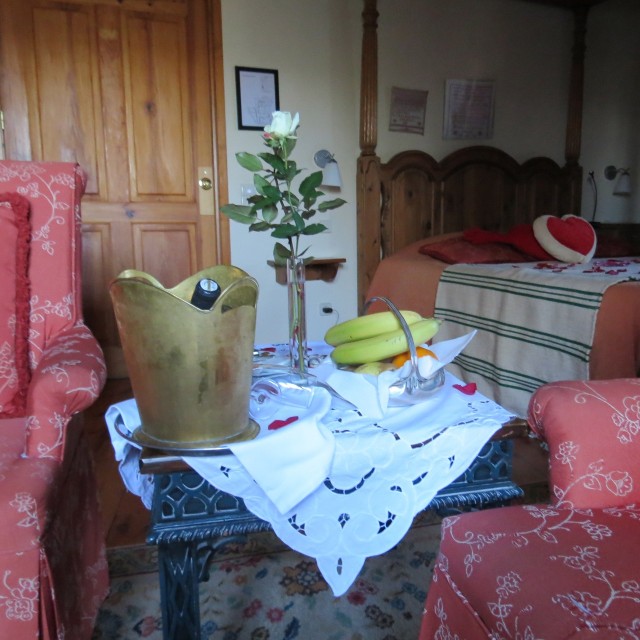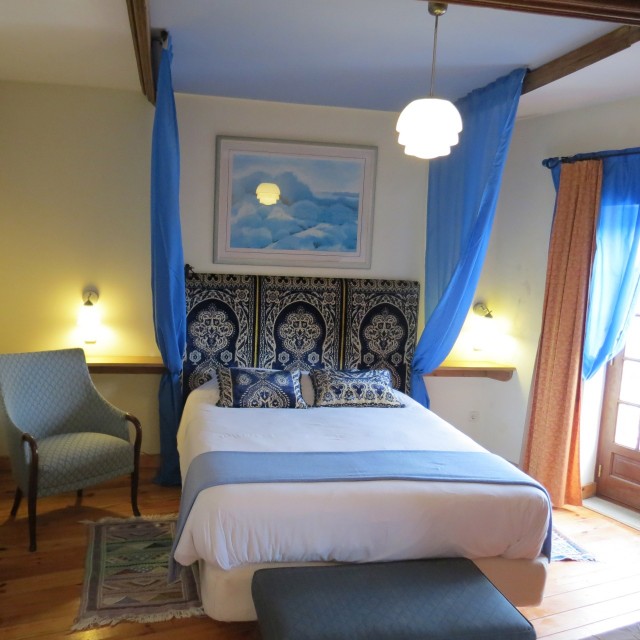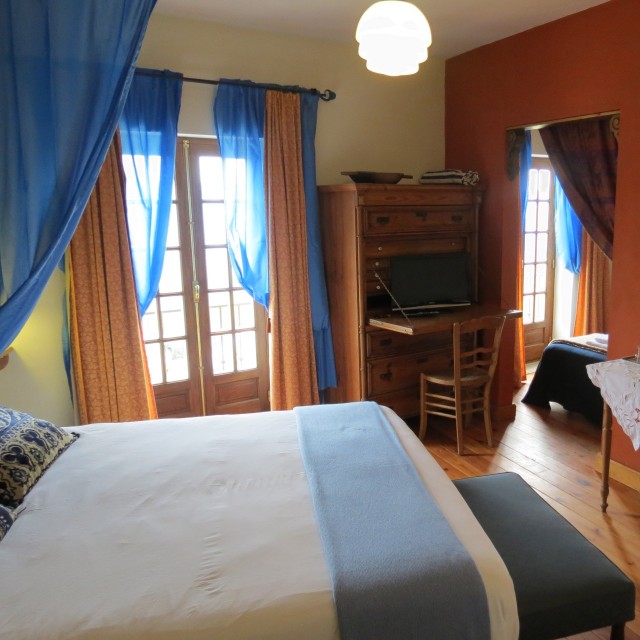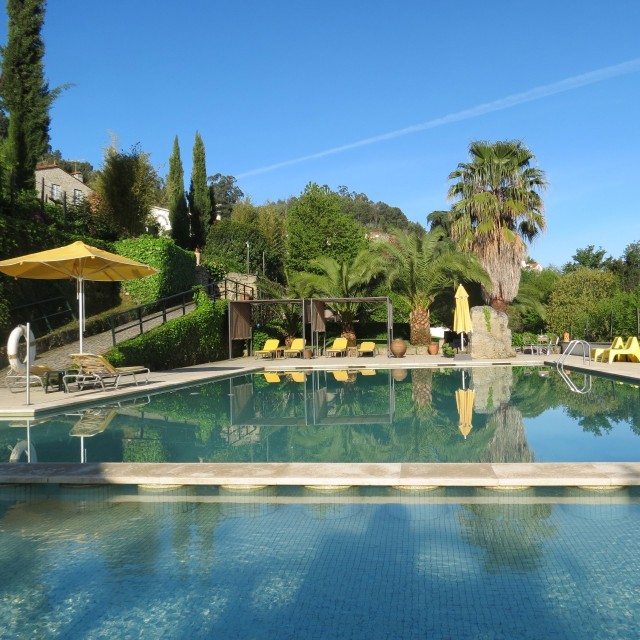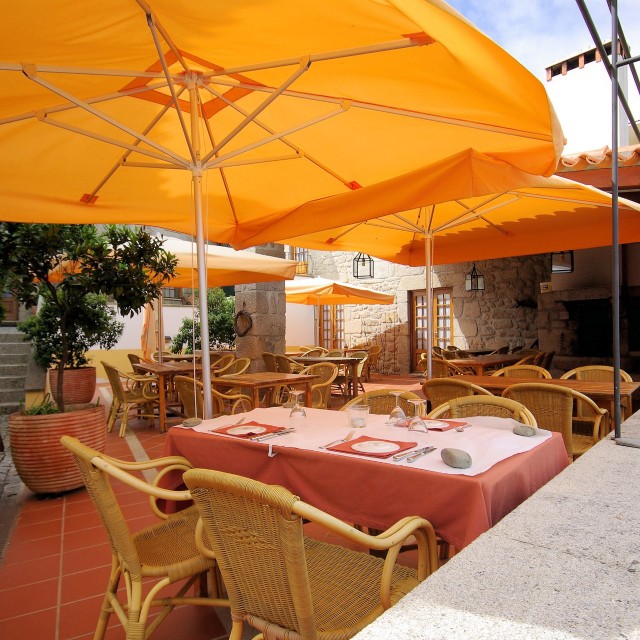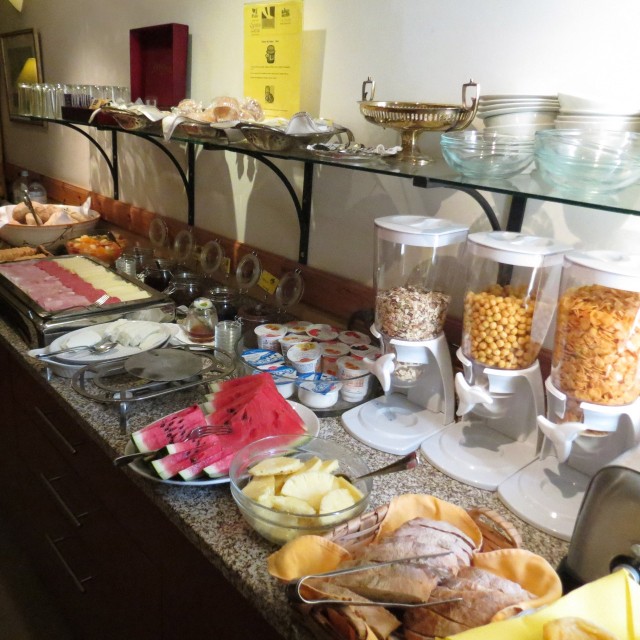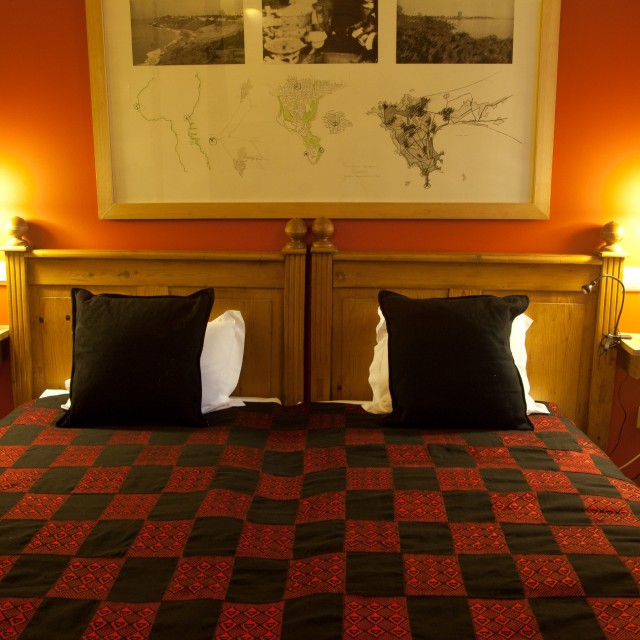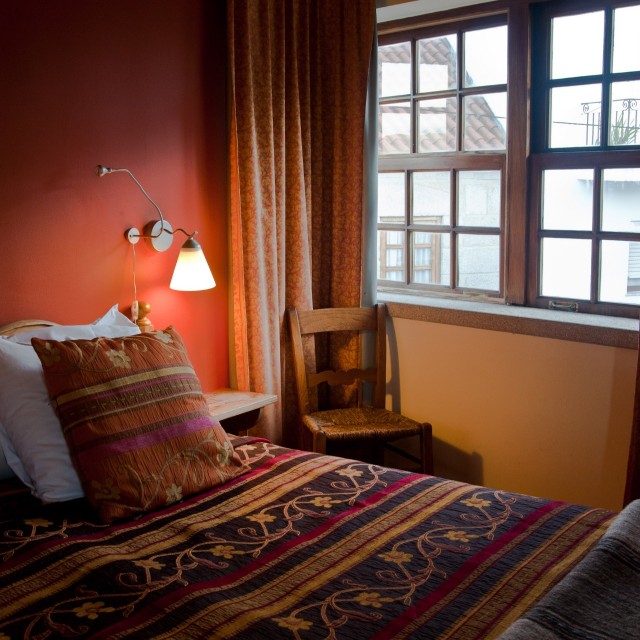 This building is located in the middle of the Quinta and was once used to store cereals from the adjacent threshing floor.
The Hotel, in complete harmony with the rural environment, has 19 luxury rooms, some with a balcony and old fashioned furniture, including four poster beds. It also has 4 apartments for six people, fully equipped, for families or friends seeking longer stays. There is also a bedroom for people with disabilities, a meeting room and a cosy lounge and library for pleasant conversation by the fireplace with a Portuguese wine.
Surrounding Area
Restaurante João Brandão at 0m
Pina Ferraz - Casa da Obra Manor House at 17m
anta Maria Madalena Church at 17m
Largo da Fonte cross at 17m
PR1 OHP - Caminho do Xisto de Aldeia das Dez I – Pelas Várzeas do Alvôco at 168m
PR2 OHP - Caminho do Xisto de Aldeia das Dez II – Rota Imperial at 168m
PR3 OHP - Caminho do Xisto de Aldeia das Dez III – Nos Passos do Ermitão at 168m
River beach of Alvoco das Várzeas at 3km
Information
Available all year round.
Check-in: 14h30 - 24h00
Check-out: 8h00 - 11h00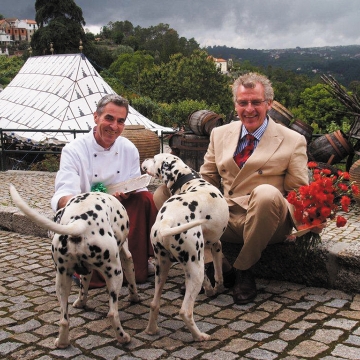 Host
Frenkel de Greeuw e Fir Tiebout
The Dutch Frenkel de Greeuw and Fir Tiebout had been holidaying in Portugal for some years. They soon began to form the idea of looking for a quinta where they could live, when the time was right. In 1994 they bought what was left of the "Quinta da Geia". They quickly planned and decided on a tourist project for the place. Deserved recognition came with very positive feedback.
"Gostei do local e alojamento, do ambiente familiar, da simpatia dos colaboradores, da comida do restaurante João Brandão. Vou voltar porque adorei." June 14, 2021
"Adorámos a casa, as pessoas e a quinta!" October 07, 2020
"A calma a imensidão da paisagem e o otimo serviço e simpatia . " September 06, 2020
"A Quinta da Geia é um lugar belíssimo, confortável, limpo e com pessoas muito disponíveis e agradáveis." September 01, 2020
Joaquim
"Excelente Experiência. Instalações espetaculares e de muito bom gosto. Pessoal super atencioso e disponível. Até a cozinha do João Brandão é otima. Otimo para conhecer a zona e desfrutar de dias super relaxantes. Recomendo vivamente." August 16, 2020
Location
Largo do Terreiro do Fundo do Lugar, Aldeia das Dez 3400-214
Latitude: 40.294546047016
Longitude: -7.8651055727387