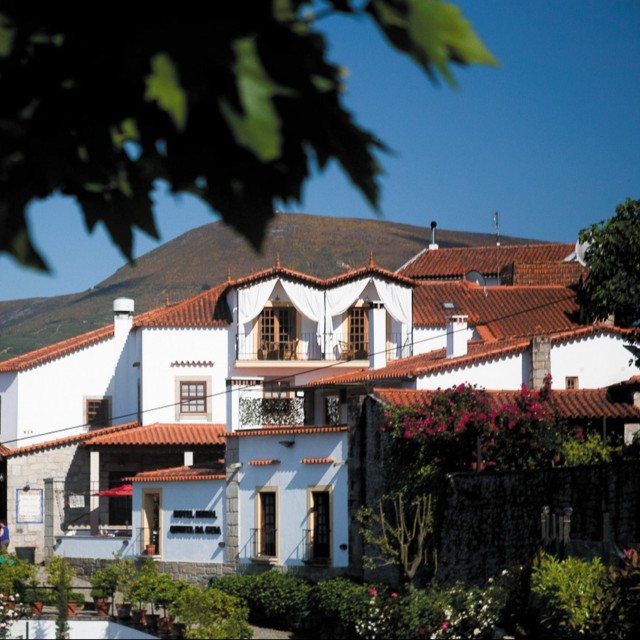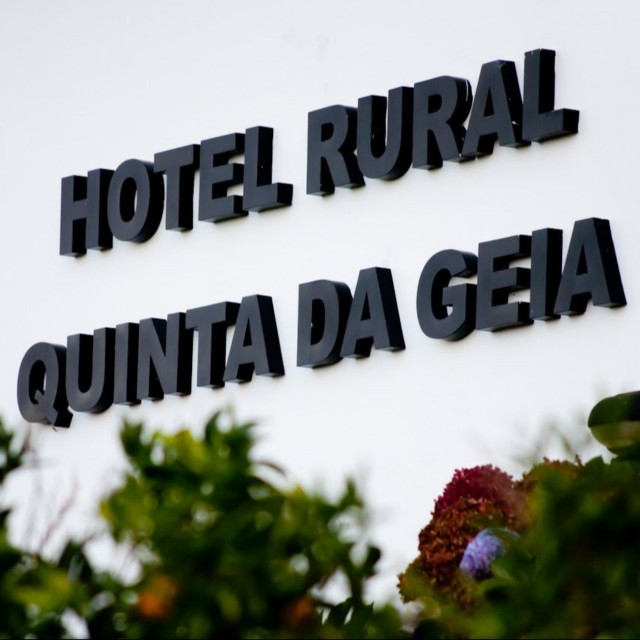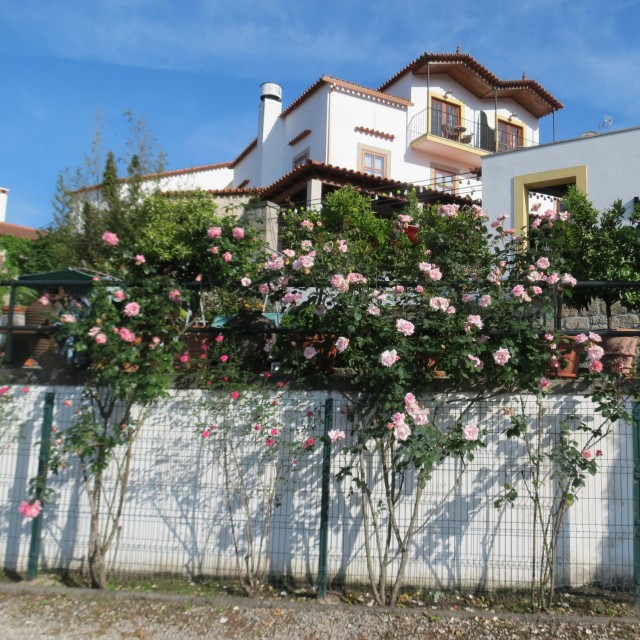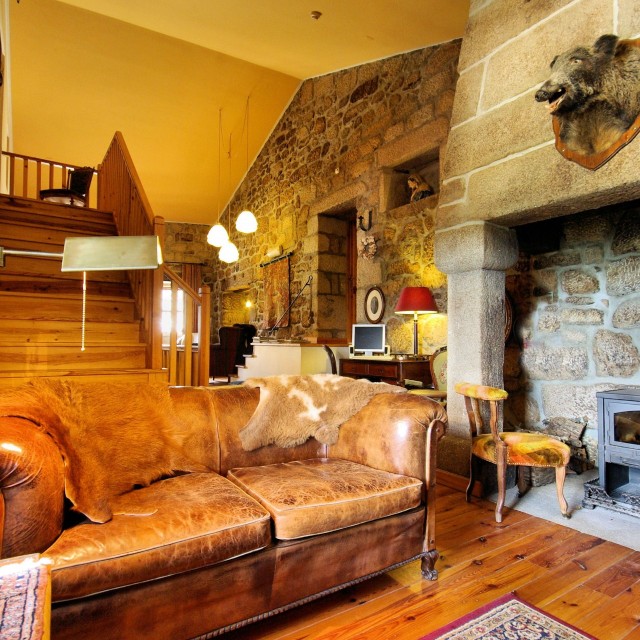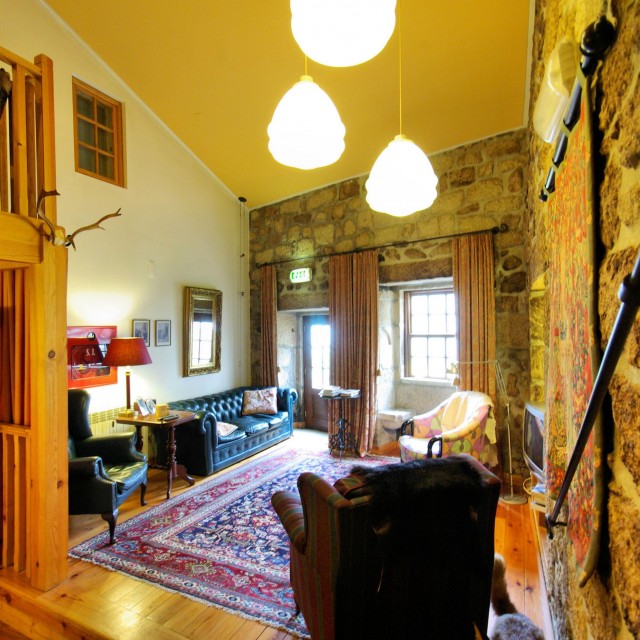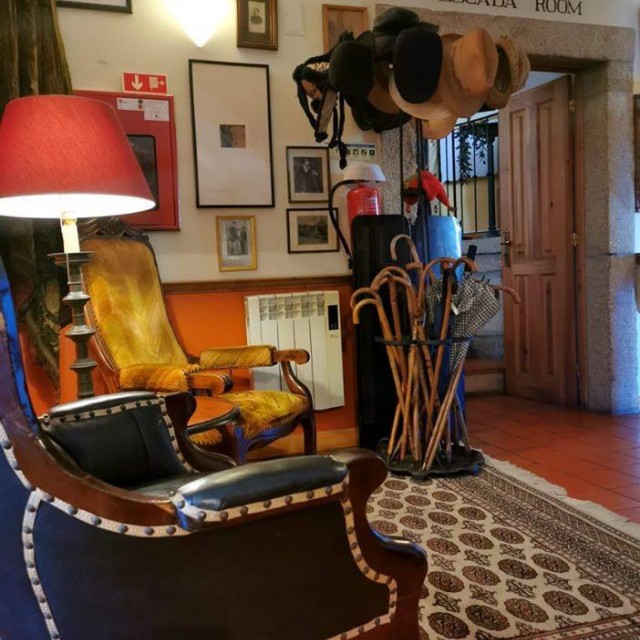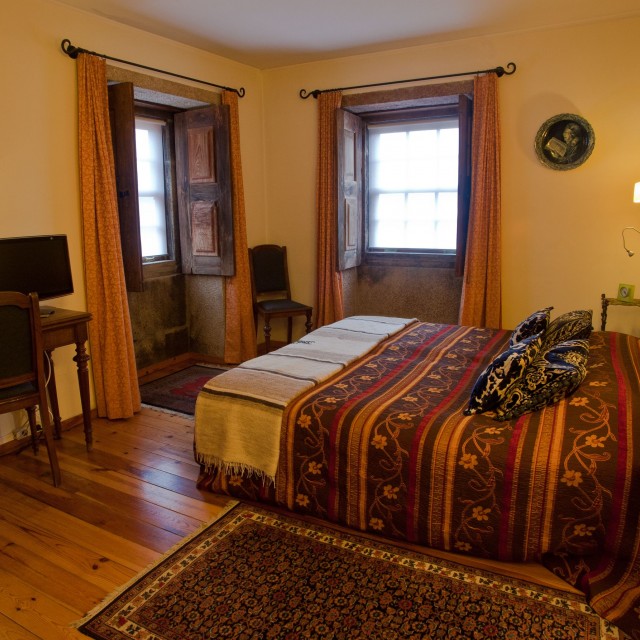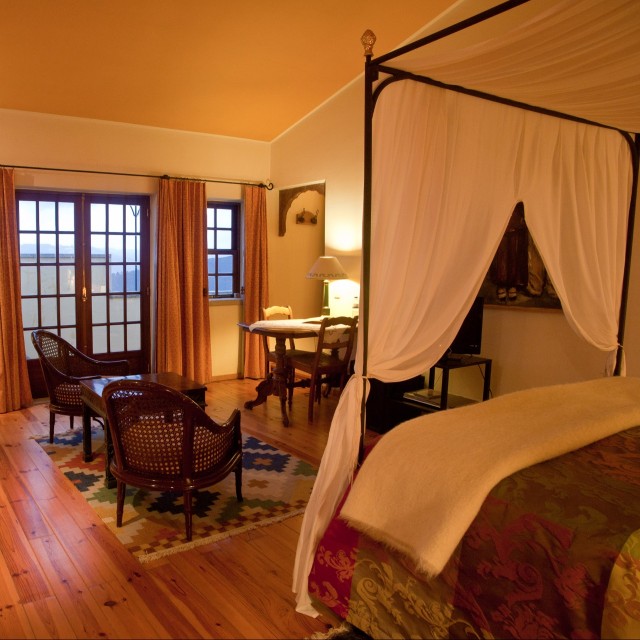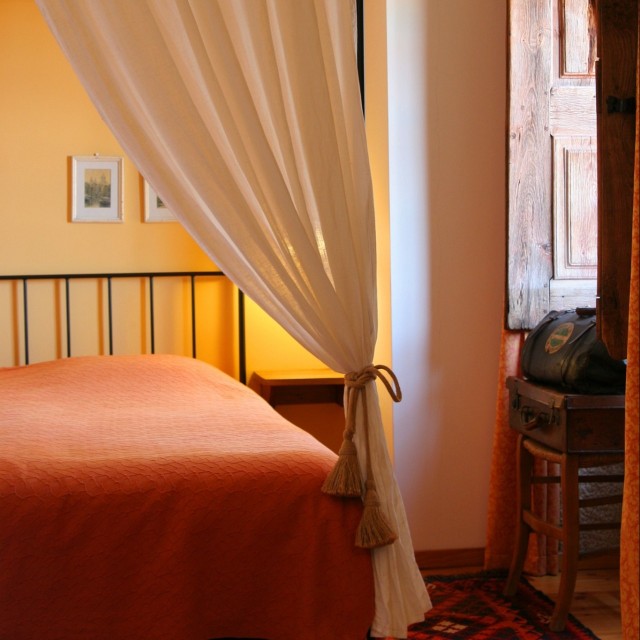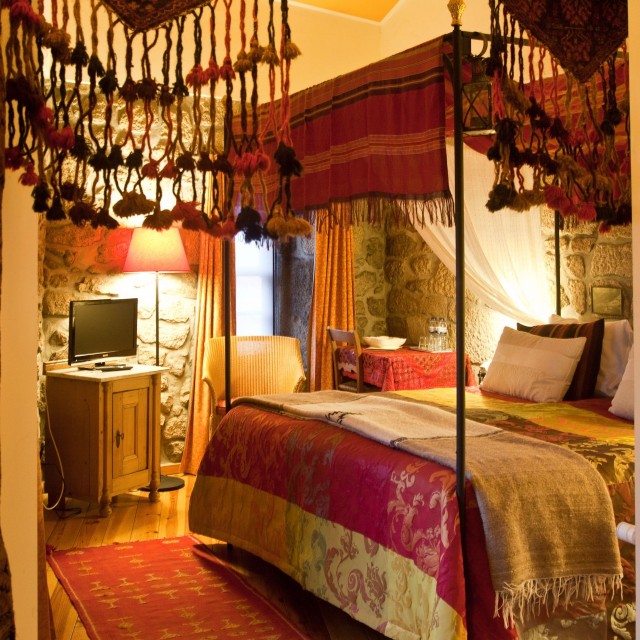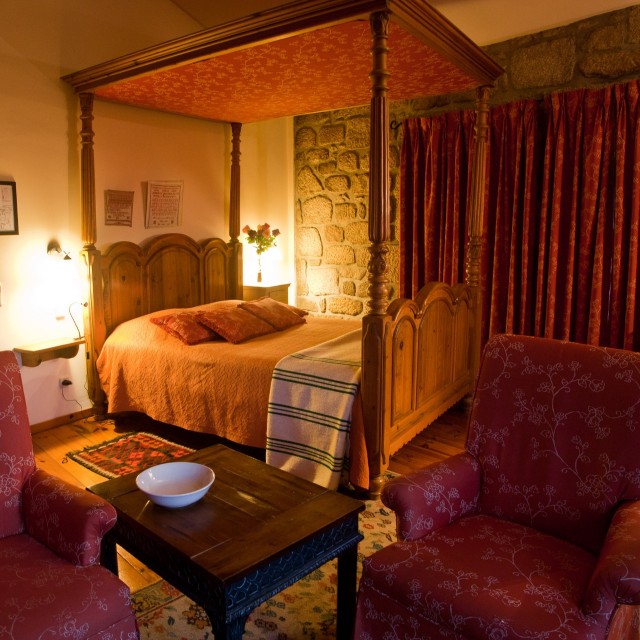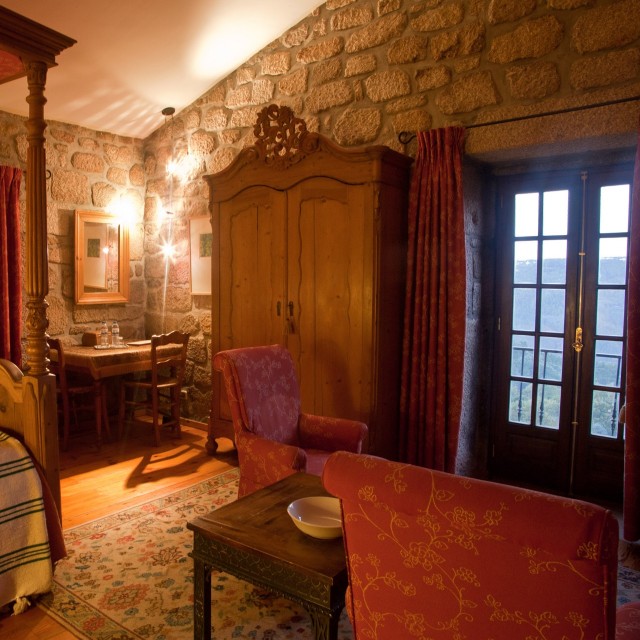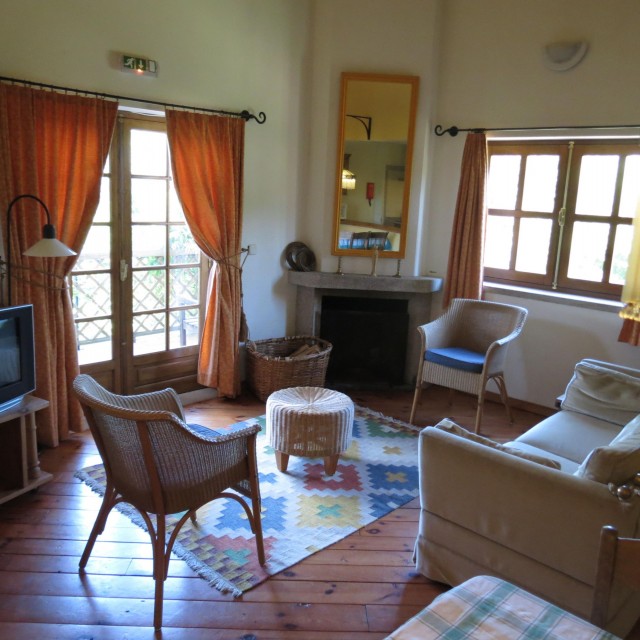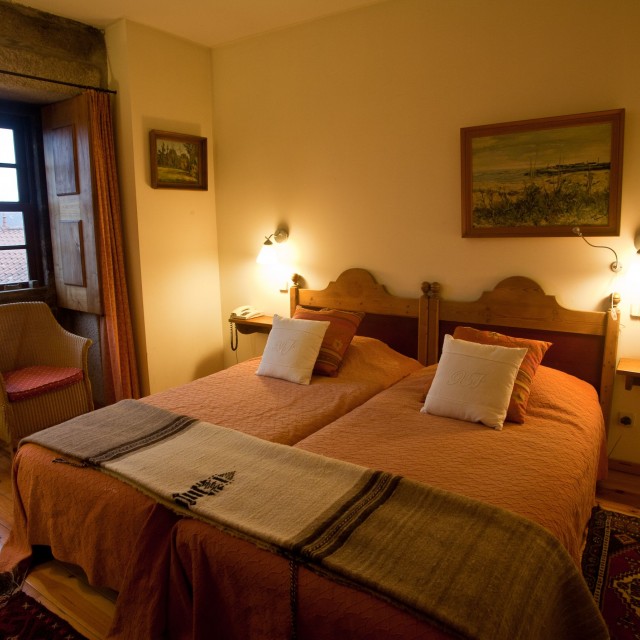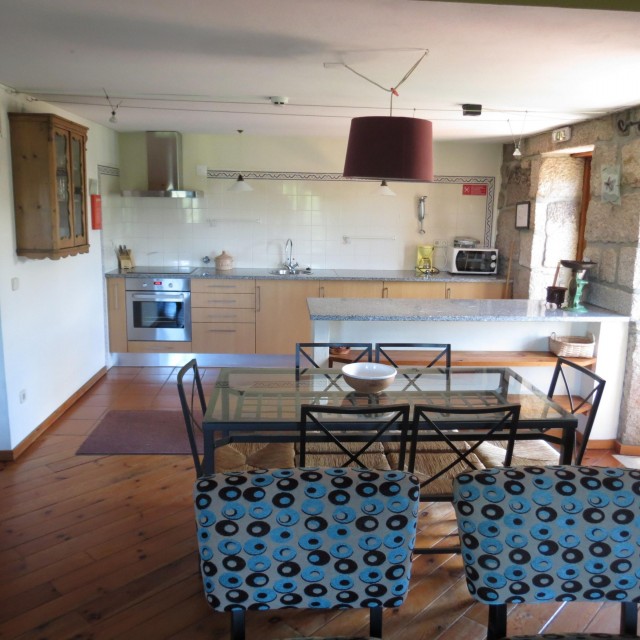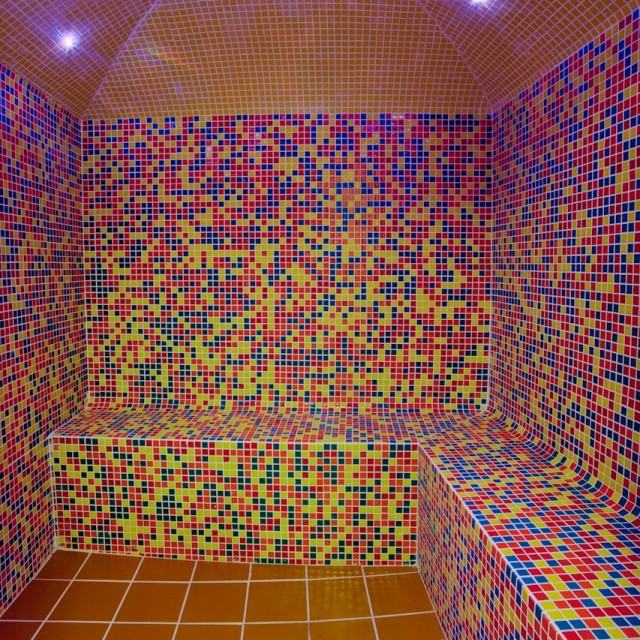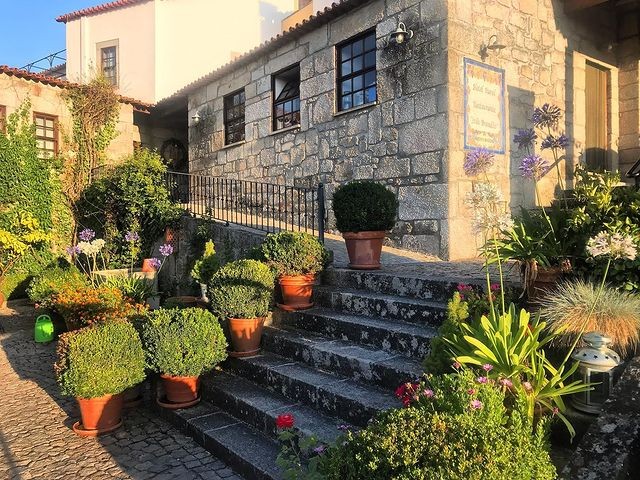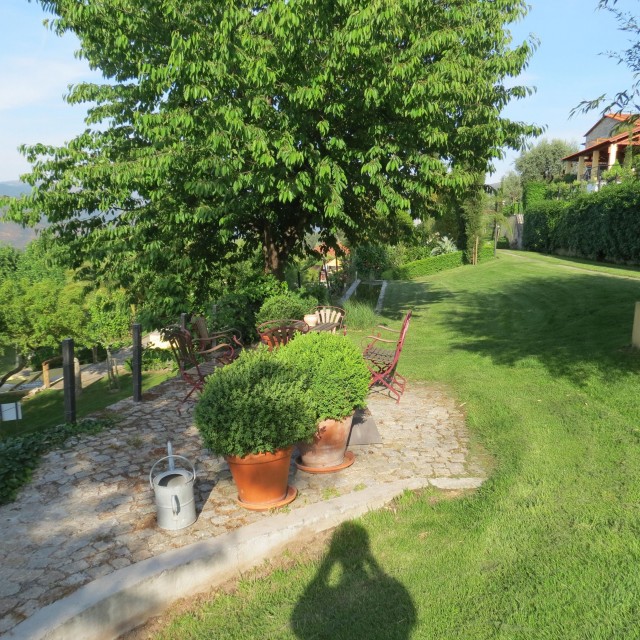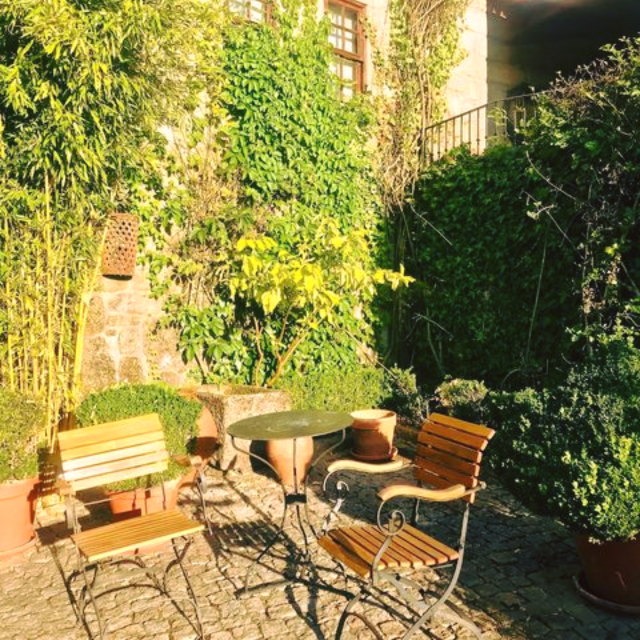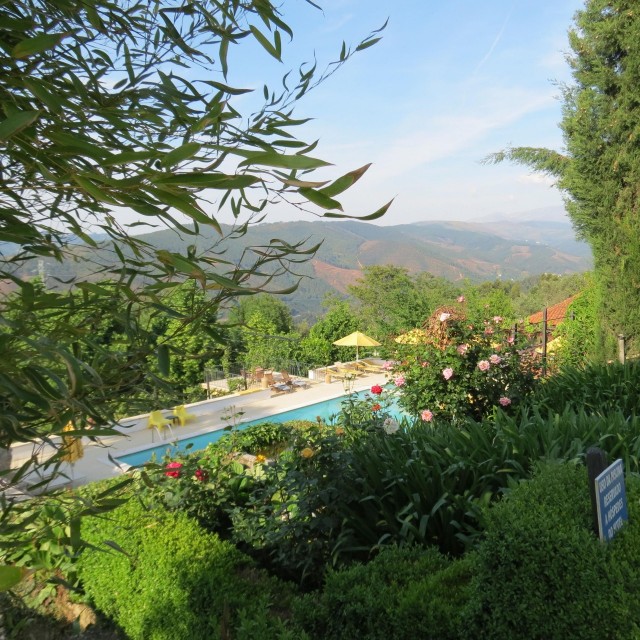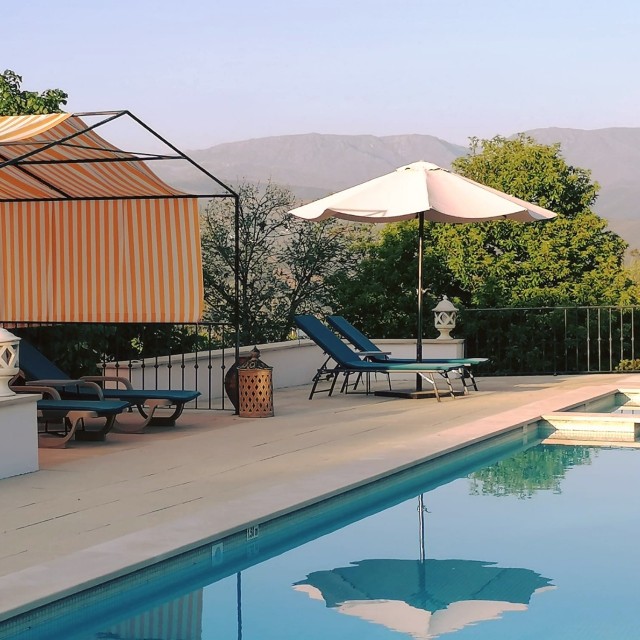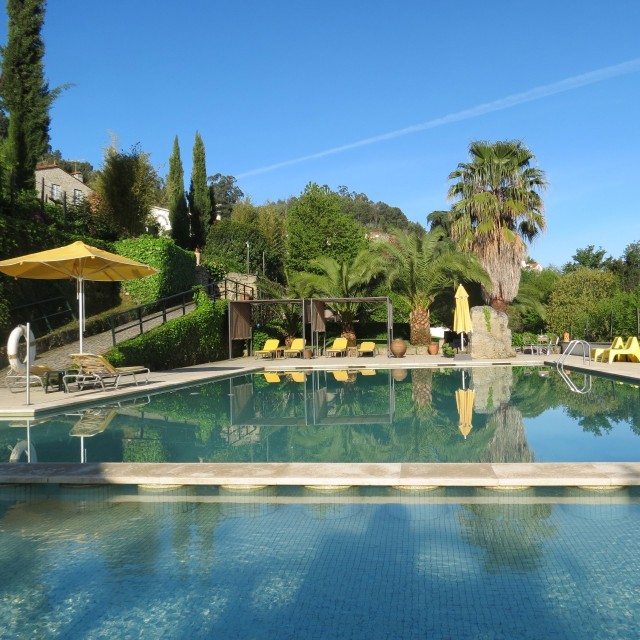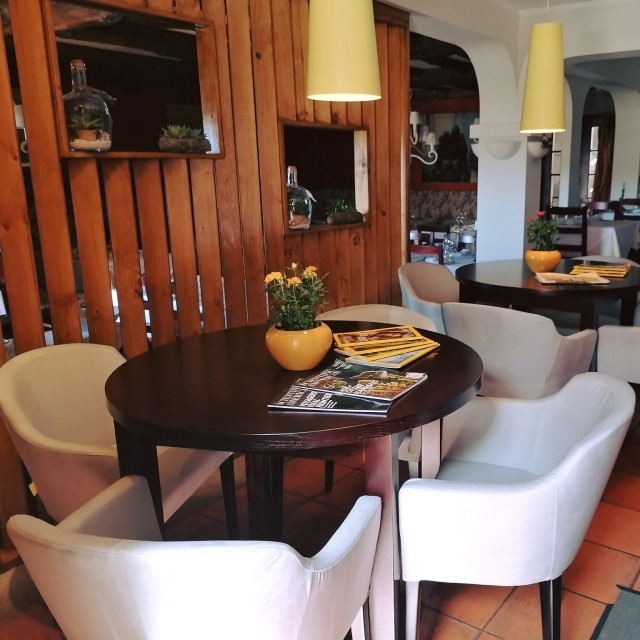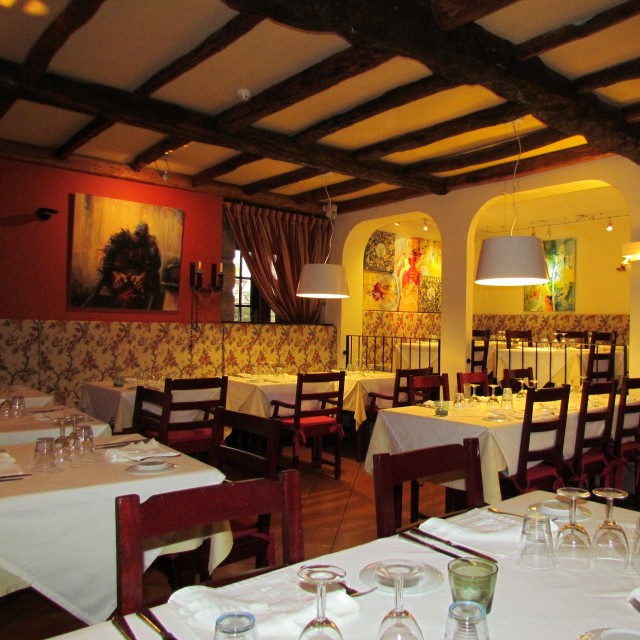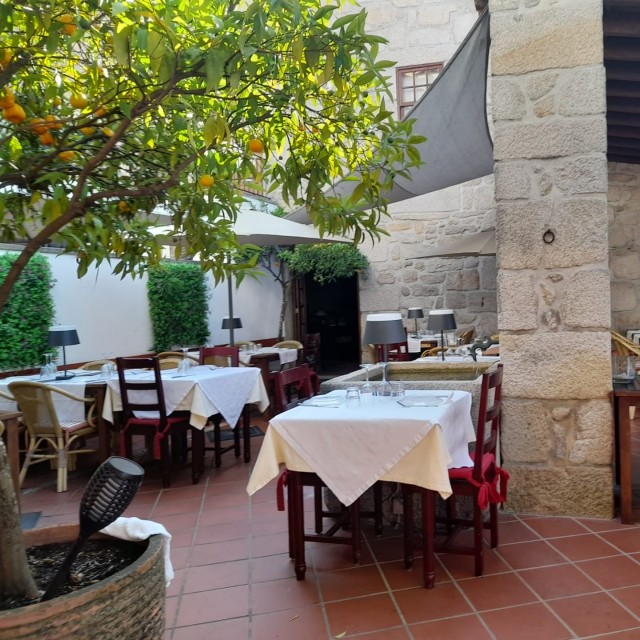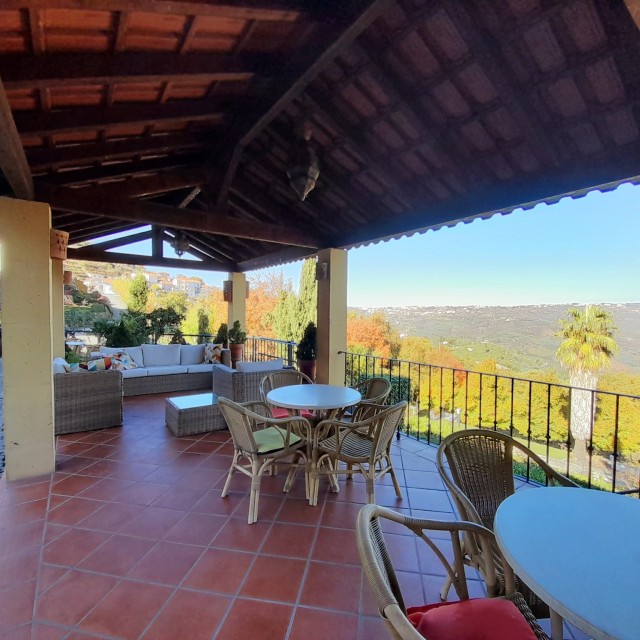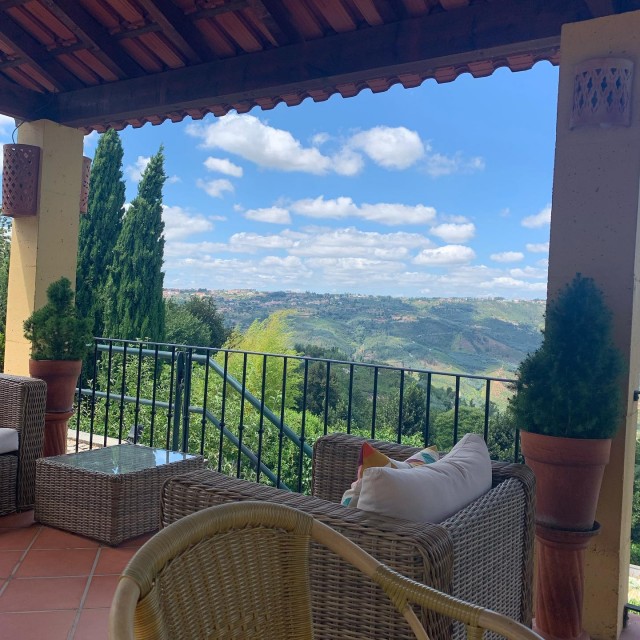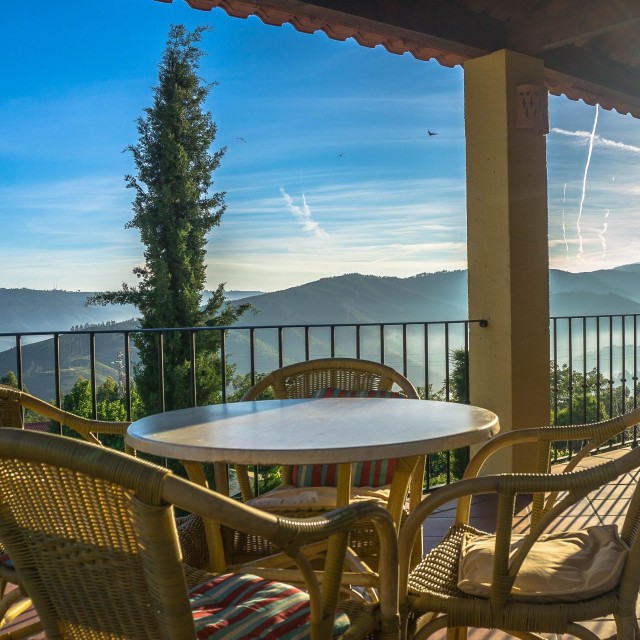 The Hotel Rural Quinta da Geia is located in Aldeia das Dez, in the municipality of Oliveira do Hospital. Located in the middle of the central mountainous massif of Portugal, this Schist Village benefits from an extraordinary panoramic view. From here, you can admire mountains, hills, valleys, verdant forests and the rivers Alva and Alvôco.

With 19 luxury rooms, 4 fully equipped apartments and 1 room for people with reduced mobility, Quinta da Geia combines the elegance of antique furniture with the country atmosphere, seeking to provide good moments with family or friends. The Hotel also has a cozy lounge, a library and a meeting room.

With a good internet network, it is an excellent place for telecommuters looking for a peaceful, welcoming and comfortable environment.

Quinta da Geia is a Bikotel accommodation, with specific services and infrastructure for cyclists.

License: 1292/RNET
Surrounding Area
Restaurant Joao Brandão at 0m
Pina Ferraz - Casa da Obra Manor House at 17m
anta Maria Madalena Church at 17m
Largo da Fonte cross at 17m
PR1 OHP - Schist Walking Trail Aldeia das Dez I – Pelas Várzeas do Alvôco at 168m
PR2 OHP - Schist Walking Trail Aldeia das Dez II – Rota Imperial at 168m
PR3 OHP - Schist Walking Trail Aldeia das Dez III – Nos Passos do Ermitão at 168m
River beach of Alvoco das Várzeas at 3km
Information
Check-in: 14h30 - 24h00
Check-out: 8h00 - 11h00

All prices shown include VAT at the legal rate in force.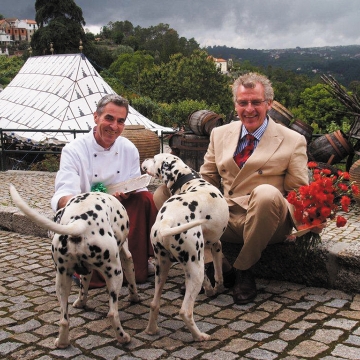 Host
Frenkel de Greeuw e Fir Tiebout
The Dutch Frenkel de Greeuw and Fir Tiebout had been holidaying in Portugal for some years. They soon began to form the idea of looking for a quinta where they could live, when the time was right. In 1994 they bought what was left of the "Quinta da Geia". They quickly planned and decided on a tourist project for the place. Deserved recognition came with very positive feedback.

Luis
"Foi tudo muito bom atendimento instalações envolvencia recomendo " July 31, 2023

Bruno
"Gostei de tudo, desde da chegada até a partida. Recepção muito atenciosa da funcionária no acto da chegada e depois durante o jantar, no Restaurante João Brandão, sempre simpática e prestável. Local magnífico, com boa vista e hotel bem cuidado e bem decorado. Quartos lindos e bem limpos. Em suma adorei tudo e recomendo vivamente a visitar. " April 26, 2023
Roswitha
"Schöne große, liebe- und stilvoll eingerichtete Zimmer. BEQUEME Betten. Fensterläden zzm Verdunkeln und Insektengitter. Freundliches Personal. Sehr schön angelegter großer Außenbereich mit Garten, Pool, Lauben, Trampolin. Innen viel gemütliche Sitzecken und Rückzugsorte mit Büchern (meist niederländisch) Schöne Sicht über das Tal. Ruhig. Schön zum spazieren und wandern und sich verwöhnen zu lassen. Reichhaltiges Frühstück mit viel Auswahl, frischem Obst, Gebäck, selbstgemachten Konfitüren. Restaurant im Haus mit der schmackhaftem Essen, auf der Terasse oder auch innen. Tagesmenü 2 oder 3 Gängen sehr empfehlenswert., praktisch, dass man Abends dort essen und einen Wein o.Ä. trinken kann und nicht mehr anderswohin los muss." September 29, 2022
"Infelizmente a experiência não correspondeu às expectativas: o hotel encontra-se no meio da tranquilidade da serra, muito bem decorado no entanto não tem ar condicionado no quarto nem Wi-Fi. Para além disso a sala do pequeno almoço é extremamente pequena para a quantidade de hóspedes. Quanto aos funcionários, não primam pela simpatia, salvo algumas excepções, fomos recebidos de forma abrupta sem grandes explicações sobre as acomodações e a funcionária do pequeno-almoço deixou muito a desejar. Infelizmente não é um local a repetir. " August 16, 2022
"Tudo 5 estrelas. Tranquilidade, simpatia e qualidade. Colaboradores excelentes." August 10, 2022
"Gostei de tudo, hotel fantástico!" April 25, 2022
"Tudo estava impecável " April 19, 2022

Jose
"Hotel muito acolhedor e sossegado. Pessoal extremamente simpático e competente. Restaurante top com o chefe José. As funcionárias Marisa e Célia muito atenciosas. Aconselho vivamente. " April 18, 2022
"Bom hotel, com área agradável, pessoal simpatico" April 17, 2022
"The food The service" October 06, 2021
"Hotel muito bonito! Vale mesmo a pena conhecer. O restaurante é muito bom. As funcionárias são uma simpatia. " August 17, 2021

Mercedes
"Bem localizado e confortável. Funcionárias muito simpáticas." August 14, 2021
"Gostei do local e alojamento, do ambiente familiar, da simpatia dos colaboradores, da comida do restaurante João Brandão. Vou voltar porque adorei." June 14, 2021
"Adorámos a casa, as pessoas e a quinta!" October 07, 2020
"A calma a imensidão da paisagem e o otimo serviço e simpatia . " September 06, 2020
"A Quinta da Geia é um lugar belíssimo, confortável, limpo e com pessoas muito disponíveis e agradáveis." September 01, 2020
Joaquim
"Excelente Experiência. Instalações espetaculares e de muito bom gosto. Pessoal super atencioso e disponível. Até a cozinha do João Brandão é otima. Otimo para conhecer a zona e desfrutar de dias super relaxantes. Recomendo vivamente." August 16, 2020
Sofia
"Pessoal muito simpático, atencioso e sempre disponível para ajudar. Instalações boas. Piscina Excelente" June 17, 2019

Vânia
"O hotel é charmoso, tem uma decoração que lembra os as casas senhoriais; bastante acolhedor. O pequeno-almoço era muito bom, não pela quantidade, mas sim pela qualidade dos produtos. " June 13, 2019
Location
Largo do Terreiro do Fundo do Lugar, Aldeia das Dez 3400-214
Latitude: 40.294546047016
Longitude: -7.8651055727387