Turismo em Espaço Rural "Xisto Sentido" is situated in the Schist Village of Martim Branco, 22 km from Castelo Branco. It is made up of four traditional schist houses, carefully restored to preserve the original architecture. The whole facility, restaurant, bar, Espaço Memorial João Terra and surrounding areas (terrace, wood-fired oven and barbecue) transport you back in time. Casa Alcerim is immersed in essences and shades of green.

Please ask is if you're interested in walking tours, BTT circuits, donkey trekking, a day out of herding, or planting or harvesting seasonal agricultural products. All of which comes with a carefully prepared picnic.

Surrounding Area
Schist Villages shop of Martim Branco at 21m
Arts & Crafts house at 21m
River beach lmaceda at 7.4km
Chapel of Misericórdia at 11.9km
River beach of Sesmo at 13.9km
Geopark Naturtejo da Meseta Meridional at 18.1km
Information
Available all year round.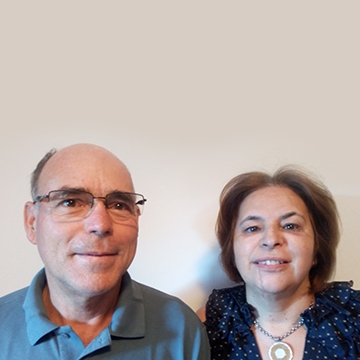 Host
Fernanda e José Custódio
Teachers Fernanda e José Custódio are a couple who aim to ensure that guests enjoy themselves, live unforgettable experiences and awaken their senses. They will show you the highlights of old traditions and local day-to-day life, and to appreciate nature in all its splendour

Andy
"Um ambiente muito familiar, muita simpatia, ideal para descansar. A repetir, sem dúvida !!" January 13, 2020
Abel
"Xisto Sentido was exactly what we were looking for: a stay in simple but cosy accommodation, in contact with nature. The house was perfectly set up for tourism was great; without being luxurious it was very clean and we felt very comfortable there. We were also treated very kindly by all the locals; we ate very well and had a beautiful walk in the area. We will definitely go back!" April 27, 2019
Location
R. da Bica, Martim Branco 6001-003
Latitude: 39.946402850297
Longitude: -7.6264552235565