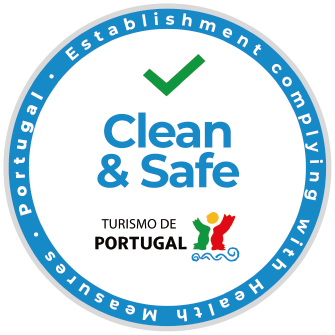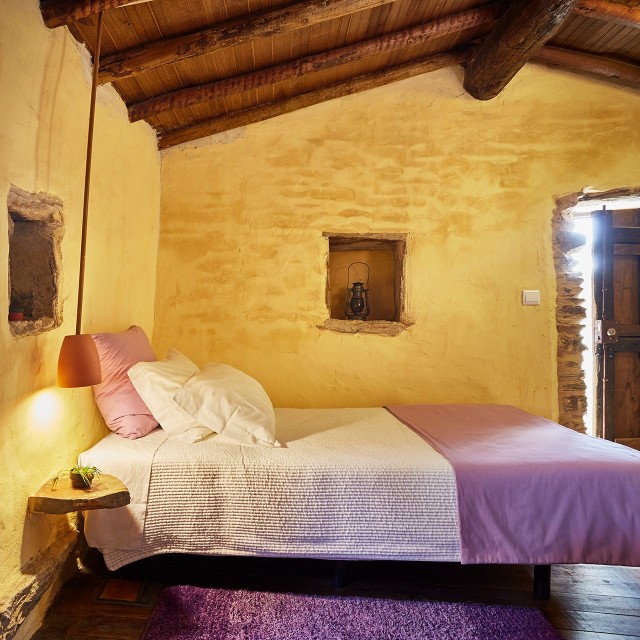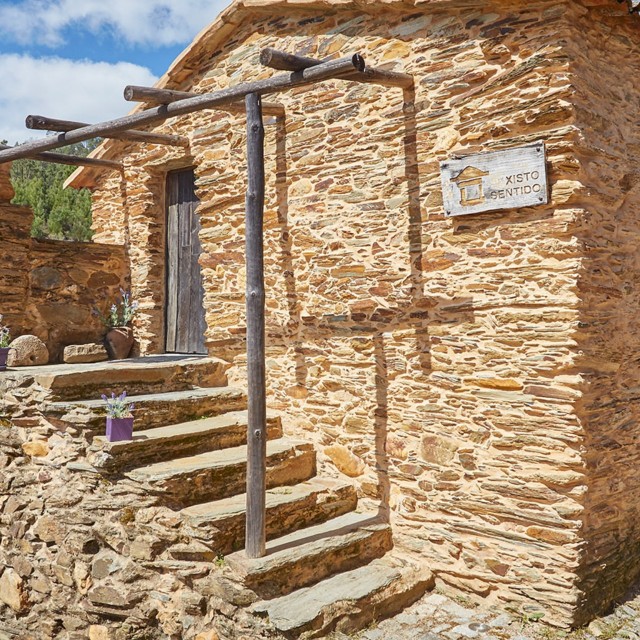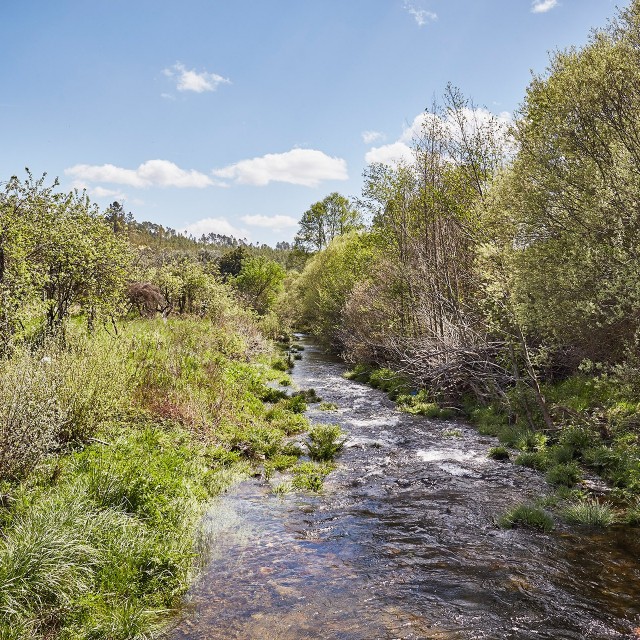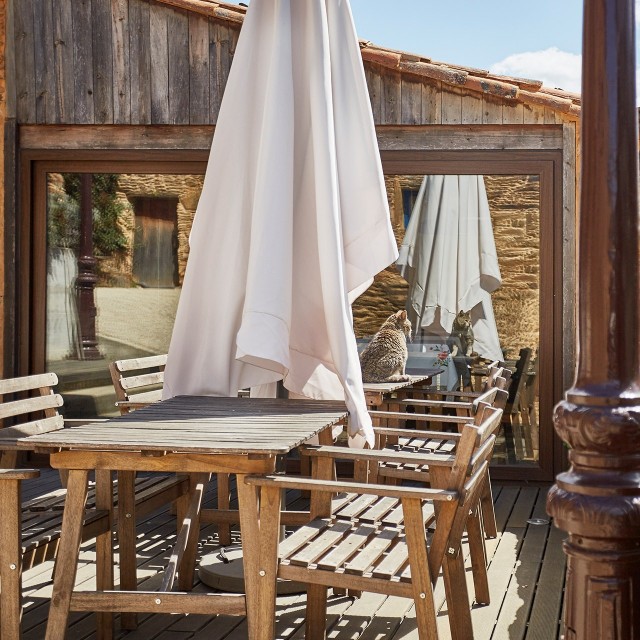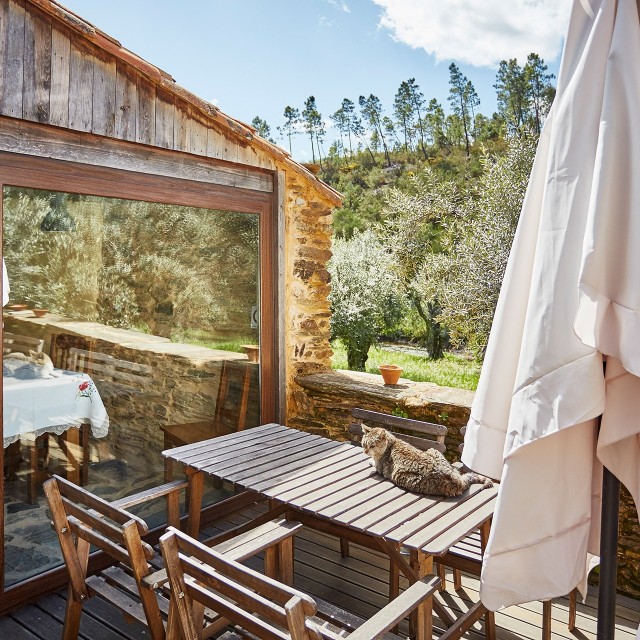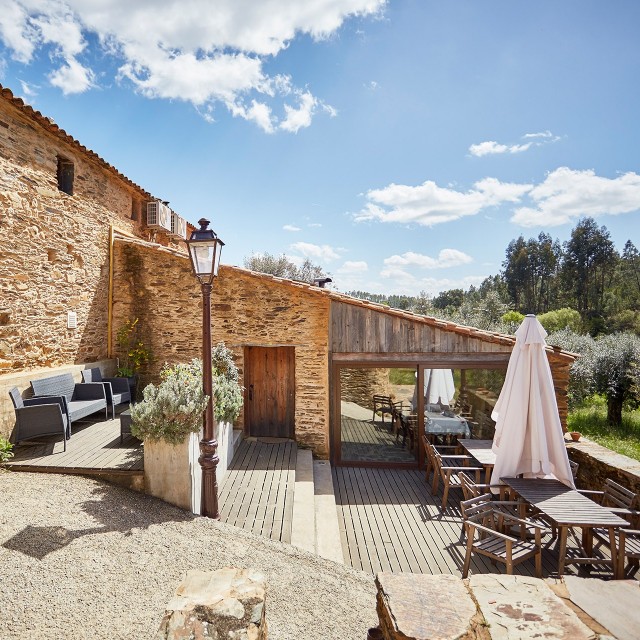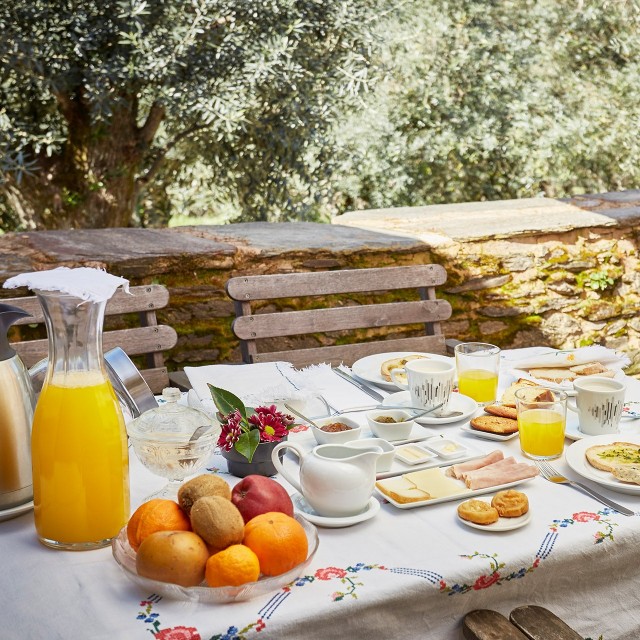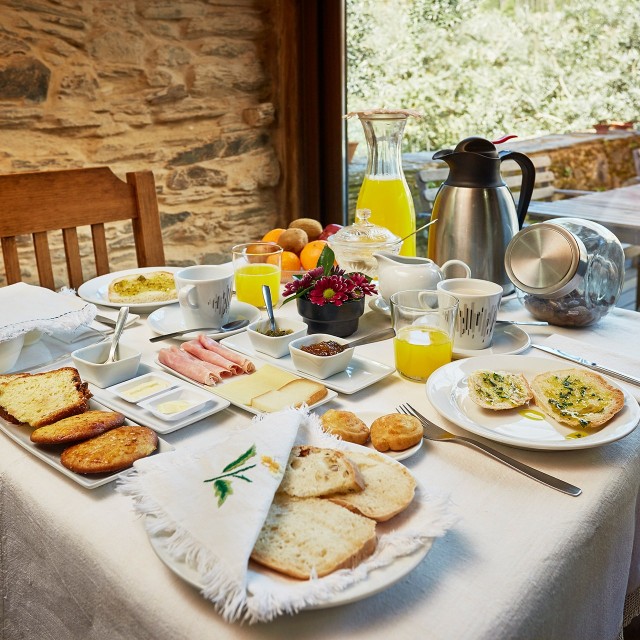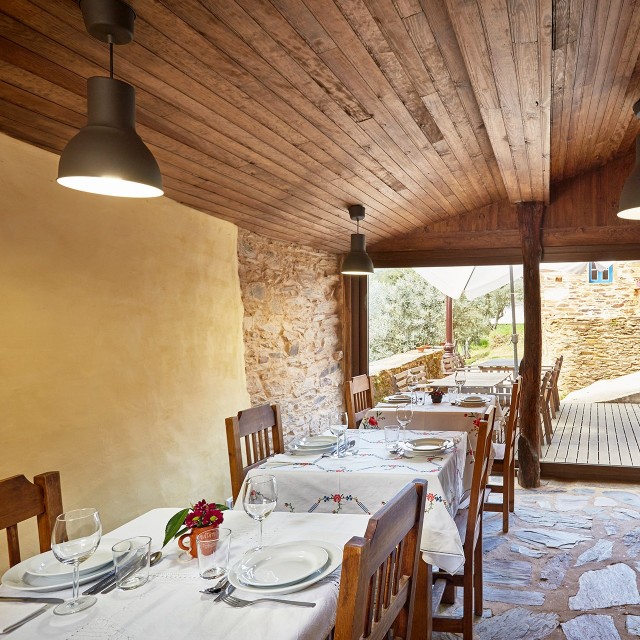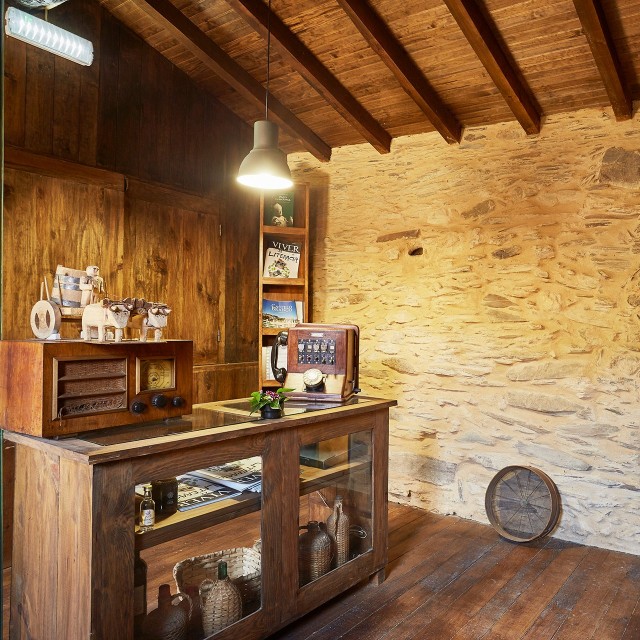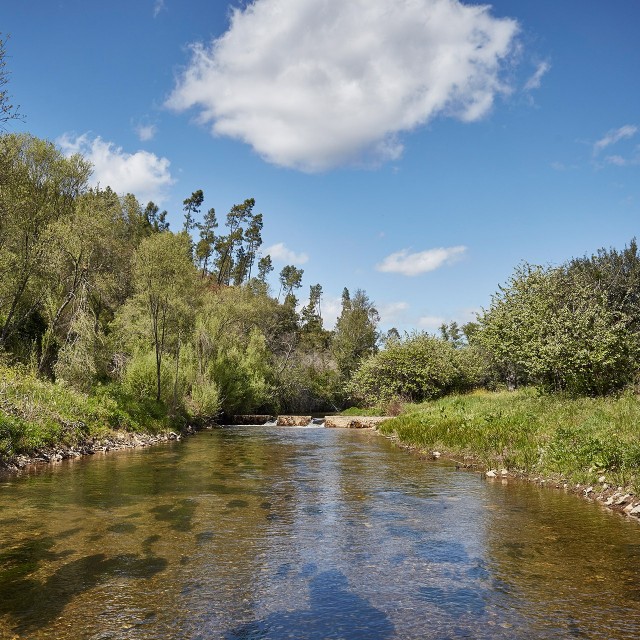 Turismo em Espaço Rural "Xisto Sentido" is situated in the Schist Village of Martim Branco, 22 km from Castelo Branco. It is made up of four traditional schist houses, carefully restored to preserve the original architecture. The whole facility, restaurant, bar, Espaço Memorial João Terra and surrounding areas (terrace, wood-fired oven and barbecue) transport you back in time. Casa Alfazema, in essences and shades of violet, has been adapted to suit people with reduced mobility.

Please ask is if you're interested in walking tours, BTT circuits, donkey trekking, a day out of herding, or planting or harvesting seasonal agricultural products. All of which comes with a carefully prepared picnic.
Information
Available all year round.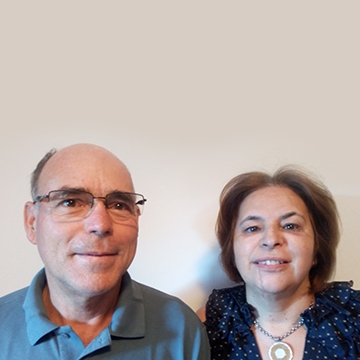 Host
Fernanda e José Custódio
Teachers Fernanda e José Custódio are a couple who aim to ensure that guests enjoy themselves, live unforgettable experiences and awaken their senses. They will show you the highlights of old traditions and local day-to-day life, and to appreciate nature in all its splendour
Miguel
"A experiência foi muito boa e correspondeu às expectativas. Anfitrião/staff muito hospitaleiros, disponíveis e simpáticos. A merecer reparos apenas o serviço central de reservas que recusou prestar informações sobre alojamento, remetendo para o contacto directo com proprietária, a qual nunca foi possível contactar pelo número que foi fornecido. " July 27, 2021

Lara
"A simpatia das pessoas, o cantar dos passarinhos, o céu estrelado, as praias fluviais... uns dias inesquecíveis em perfeita harmonia com a natureza naquele lugar mágico chamado Martim Branco. A estadia no Xisto Sentido foi igualmente maravilhosa, desde a casa tão típica até à simpatia de quem nos recebeu e ao pequeno-almoço onde não faltam os produtos da terra. Aconselho para quem quer uns dias de paz e tranquilidade :)" June 25, 2019

Inês
"Perfect. We felt at home. They welcomed us with open arms, all very friendly and welcoming. Very clean, very tidy rooms. We'll certainly go back!" April 25, 2019
Location
R. da Bica, Martim Branco 6001-003
Latitude: 39.945605
Longitude: -7.624921