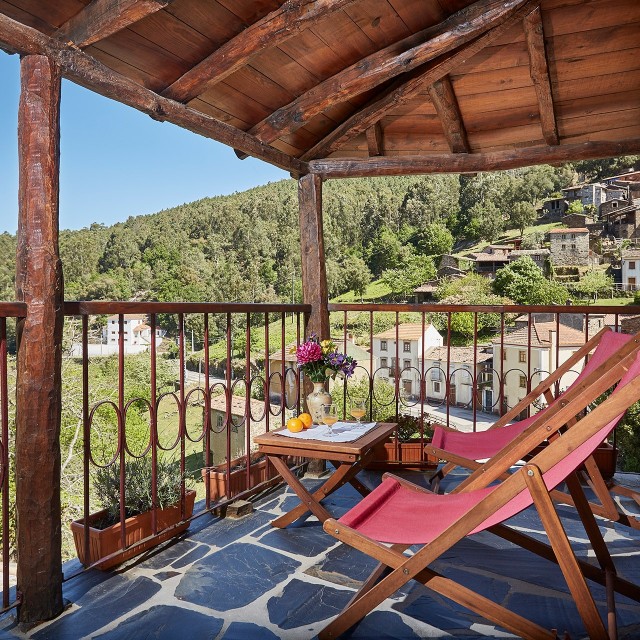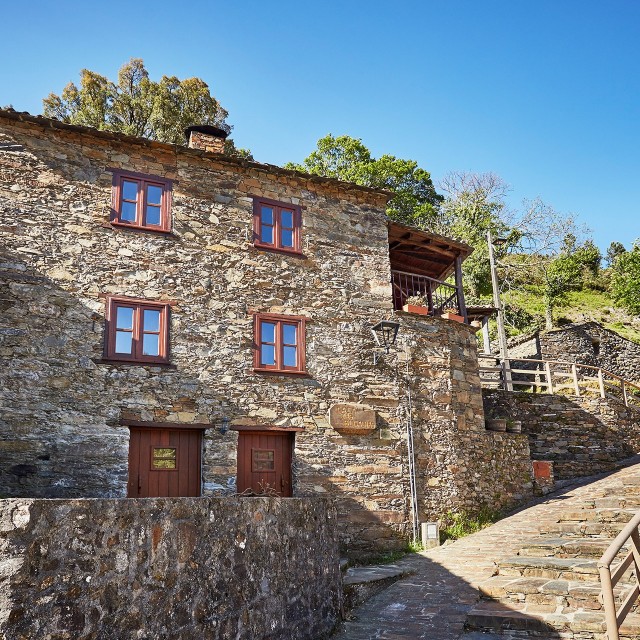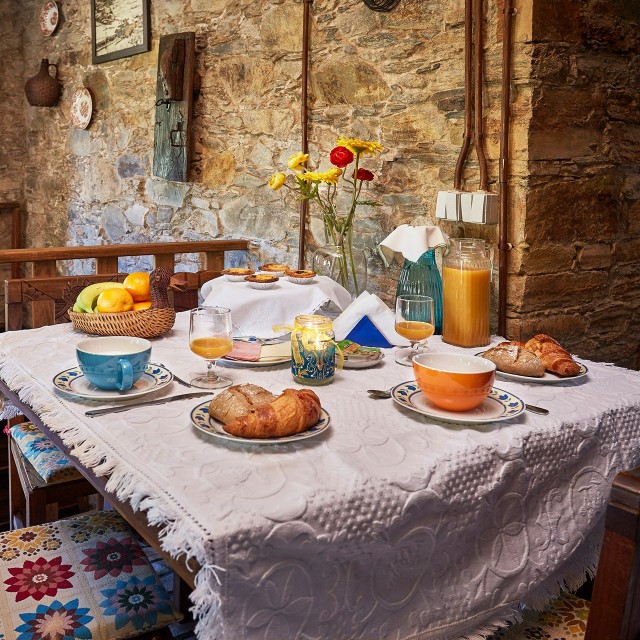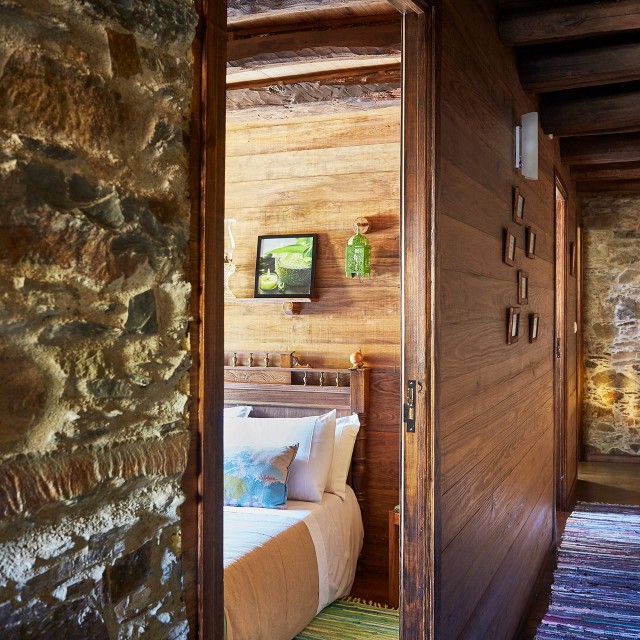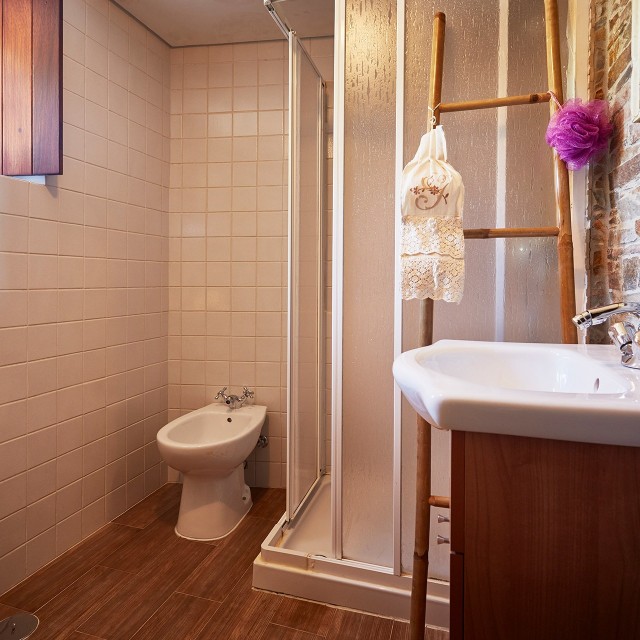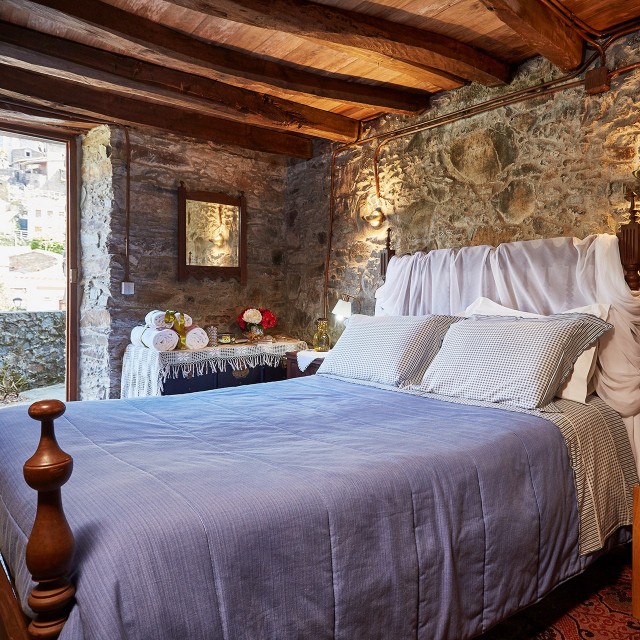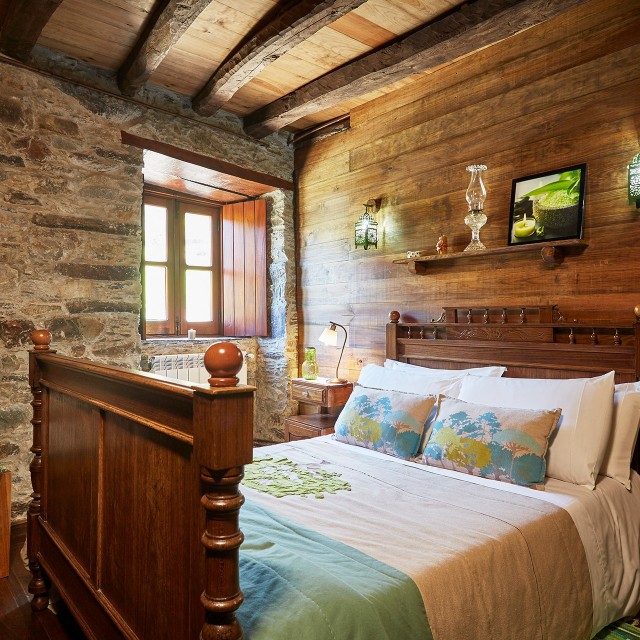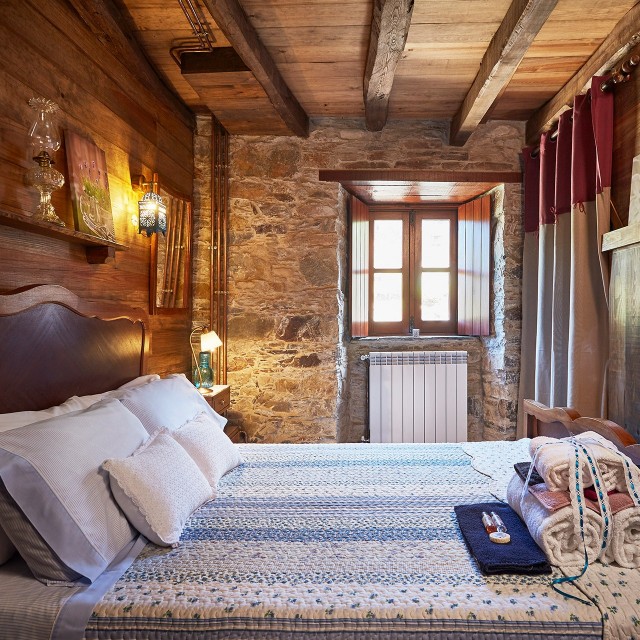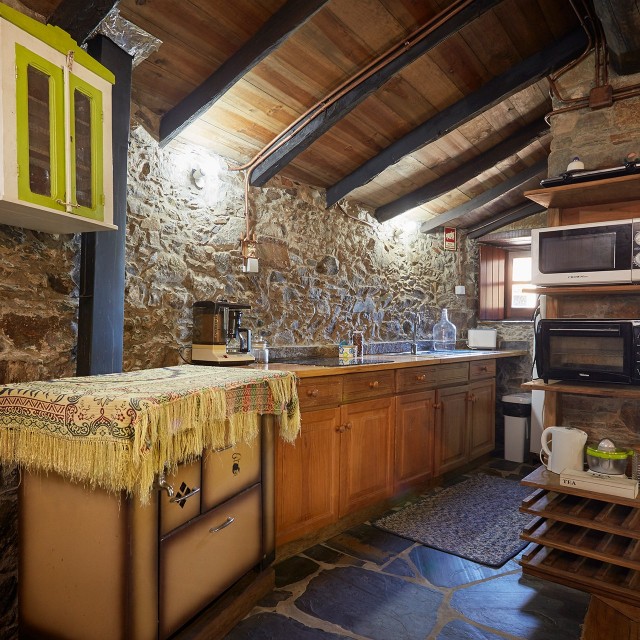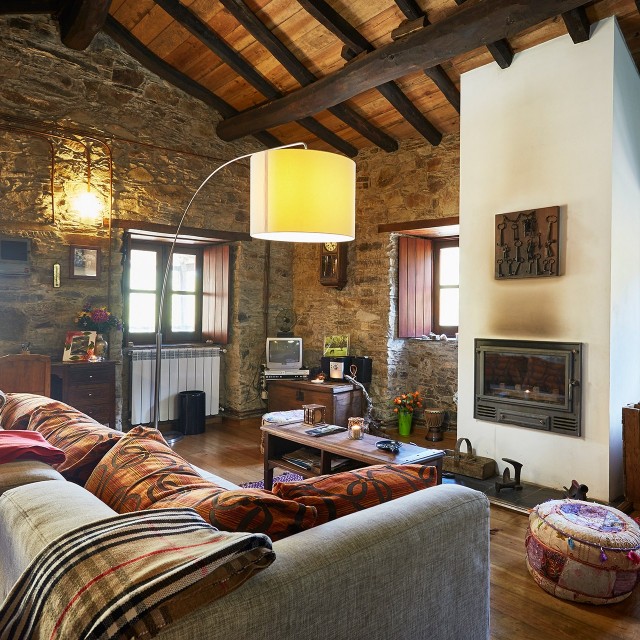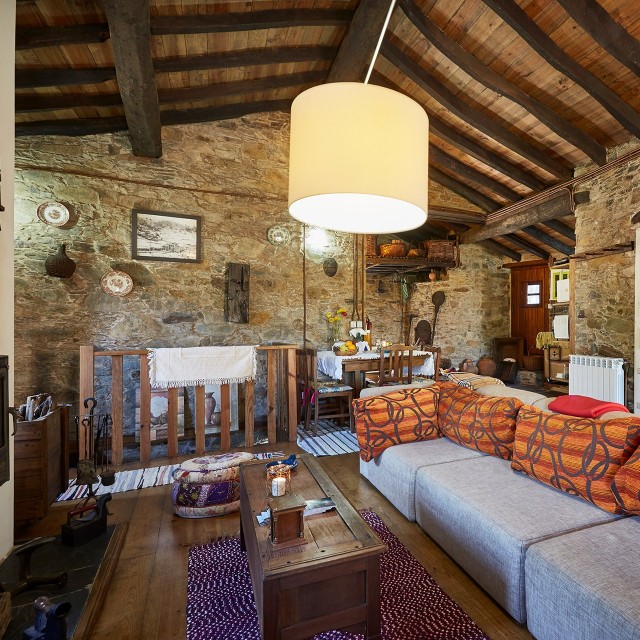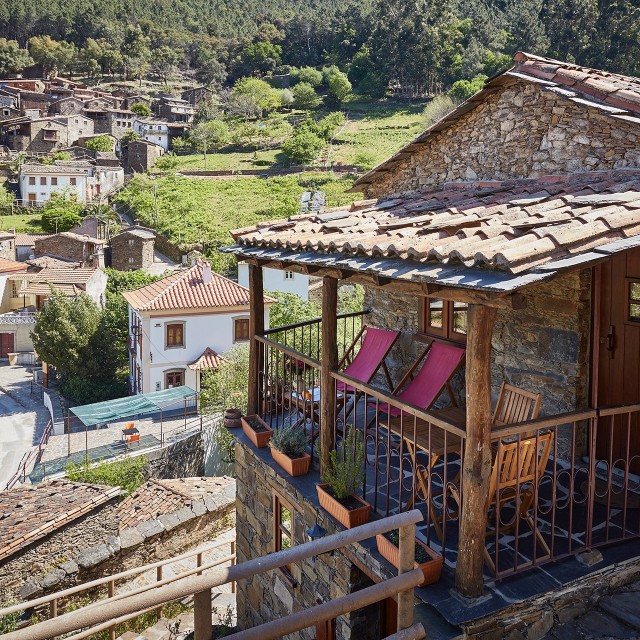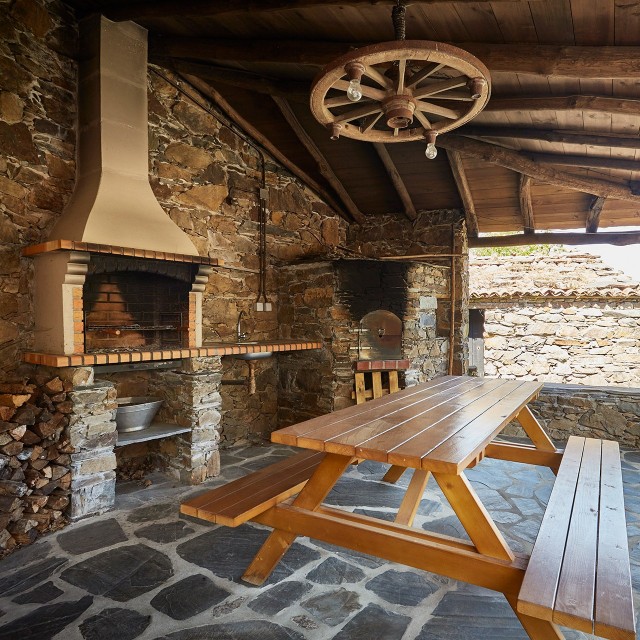 Casa das Bagulhas preserves the village's original features, constructed in schist and wood. We try to maintain some of the houses original details in the interior, such as old objects, the wood-fired oven and the old kitchen which we rebuilt and maintained like a museum. That way, we try to combine the old with comfort. Guests can enjoy the balcony and barbecue area to prepare meals overlooking the village, where they also be able to see wild boars and dear that still roam freely in these parts. The village has a relaxing atmosphere and is in synergy with nature. The village's natural pool is a refreshing temptation in summer. We can offer you two types of activity program: walking and romantic.
Surrounding Area
PR4 LSA - Caminho do Xisto da Lousã - Rota das Quatro Aldeias at 94m
Nossa Senhora de Fátima Chapel at 1.7km
Nossa Senhora da Piedade Shrine at 3.4km
River beach of nhora da Piedade at 3.5km
PR 2 LSA - Caminhos do Xisto - Rota das Aldeias do Xisto da Lousã at 3.6km
PR5 LSA - Caminho do Xisto da Lousã - Rota dos Serranos at 3.6km
Santo António da Neve at 3.9km
Information
Available every day of the year.
The village has Wi-Fi and the Sabores da Aldeia restaurant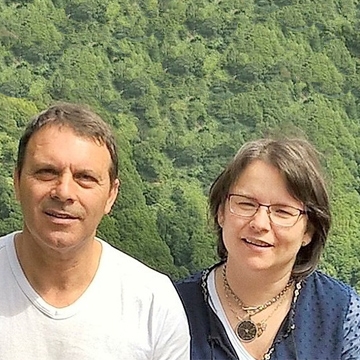 Host
Vítor Coelho e Sandra Travasso
Vitor was born in Candal and lived there until he was 20 years old. He returned to his roots accompanied by Sandra. This was in answer to an ancient calling. Both believe that they should – and also want to – be part of the village's revival. Restoring a house was the first step. Victor knows the surroundings of the village and the mountains like few others. Going on a walking tour with him, you can guarantee that, apart from an interesting walk, you will learn a great deal about the mountains and villages' history.

Marine Eglantine
"Adoramos a nossa estadia na casa das Bugalhas em Candal. Muita aconchegadora, com 3 quartos confortáveis, uma grande sala e uma varanda oferencendo uma vista espectacular sobre a aldeia. O dono Vítor é muito disponível e amável, oferencendo boas dicas sobre a região." November 09, 2022
"Excelente casa, a aldeia do Candal é lindíssima." August 07, 2022

Cátia
"Adorámos a estadia. A casa é simplesmente adorável, muito bem decorada e não nos faltou nada! O Sr. Vítor sempre prestável desde o início, sempre contactável, o que fez com que nos sentissemos constantemente acompanhados." July 27, 2022
"Boa tarde, só há pouco tempo gozei deste voucher. Apesar da casa ser muito bonita e estar mesmo bem decorada, existem alguns pontos a limar. Quando chegamos a casa estava gelada, ora numa altura em que é quase Verão não iamos preparados com grandes agasalhos. As janelas estavam fechadas e havia uma escuridão imensa, mesmo com as luzes acessas. Sobre este tema ficam duas notas, abrir as janelas mais cedo para a casa aquecer, e apostar em iluminação mais vigorosa para a casa. A nivel de limpeza poderia estar melhor, pois haviam algumas teias de aranha nos tectos e janelas e cabelos no chão. Uma outra critica, não à casa, mas ao Book in xisto, é que há um enorme chamariz para se visitar a região e aproveitar o que de melhor nela há... mas ir durante a semana e o restaurante e café da aldeia estar fechado (quando a indicação nos sites é a contrária) é triste. Tentamos a sorte noutras aldeias, mas a resposta foi a mesma, encerrados pois "não vale a pena estarem abertos para 2 pessoas". Compreendo, mas a vida da restauração é assim mesmo, uns dias com muito outros com pouco. Foi muito mau ouvir este tipo de resposta, quando neste site há uma tremenda divulgação pela gastronomia local. Face a estas situações todas a nossa estadia foi mais curta, pois acabamos por abandonar a casa antes do tempo. Muito obrigada e aproveitem estas palavras para melhorar." May 31, 2022
Jorge
"Dentro do esperado um ou outro promenor a melhorar." May 09, 2022
Location
Rua das Pontes Candal, Lousã 3200-067
Latitude: 40.080278
Longitude: -8.203333