Sete Quintas is located in an old olive oil press and three flour mills, which also houses a Museu de Azeite (Olive oil Museum), that were transformed into tourist accommodation. This project emerged from a concept of developing sustainable tourism supported by local biological products. The typical regional dishes that we prepare are cooked in a wood-fired oven.

Water is heated through wood and solar panels. Wood is also used for the central heating. The surrounding rural landscape and the river that runs alongside the property make this place perfect for recharging energy and escaping from day-to-day stress.

Surrounding Area
Castle and Church São Miguel at 4.2km
Serra da Lousã Biological Park at 4.4km
Misericórdia range at 5.4km
River beach of Louçainha at 6.3km
Rabaçal Roman Villa at 8.4km
Aldeias do Xisto Welcome Centre at 11.4km
Nossa Senhora da Piedade Shrine at 11.8km
River beach of nhora da Piedade at 11.8km
Arouce Castel in usã at 11.8km
Talasnal School at 12.2km
Information
Available all year round.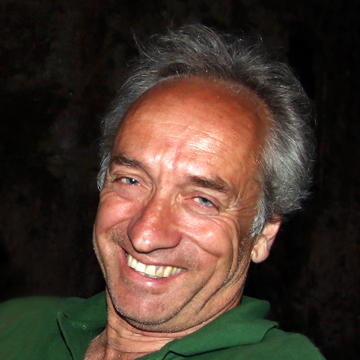 Host
Carlos Pinto
Carlos Pinto was the driving force behind this project and it is thanks to his unrelenting work, passion and dedication that Sete Quintas has become a reality. Blessed with an unwavering strength of will, he has never let obstacles stand in the way of his dream to create a sustainable tourism project. Compliments made by those who visit Sete Quintas are a true reflection of the excellent work carried out over recent years.
BRUNO
"A very calm, cosy and well-designed place. Wonderful service and very friendly owner that makes the customer feel at home. A place that I strongly recommend for a couple for relaxation and to enjoy nature. I plan to return as soon as I can." May 15, 2019
"Excellent accommodation the clean rooms to the breakfast. Rustic and cosy atmosphere, ideal for a weekend. We were very surprised to have the Olive Oil Museum in the accommodation." May 12, 2019
Location
Retorta, Miranda do Corvo 3220-238
Latitude: 40.06013998126
Longitude: -8.363344