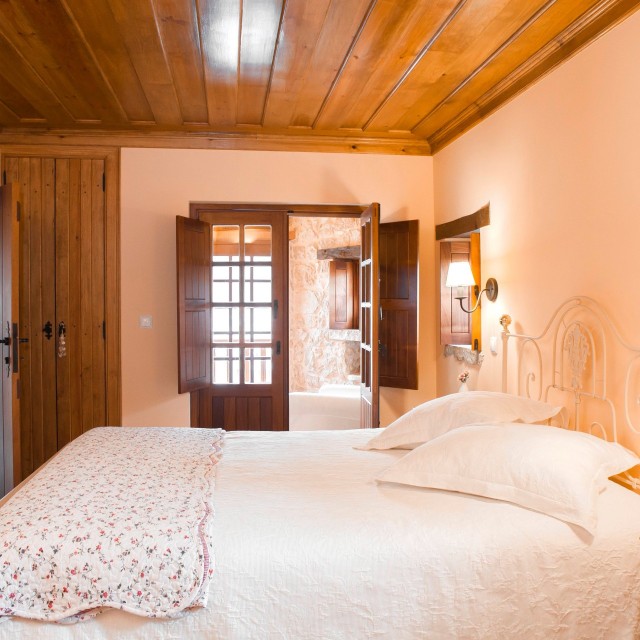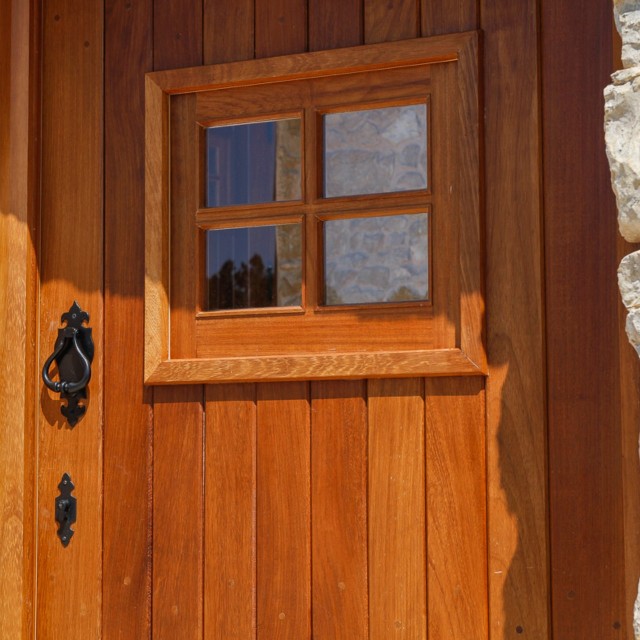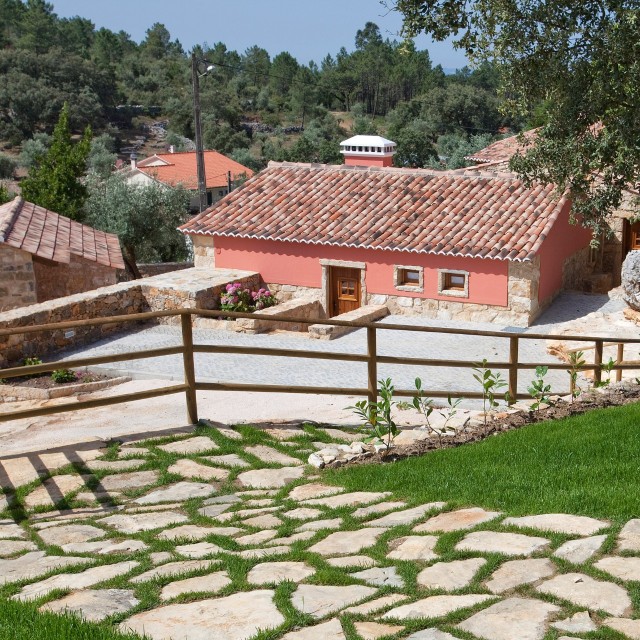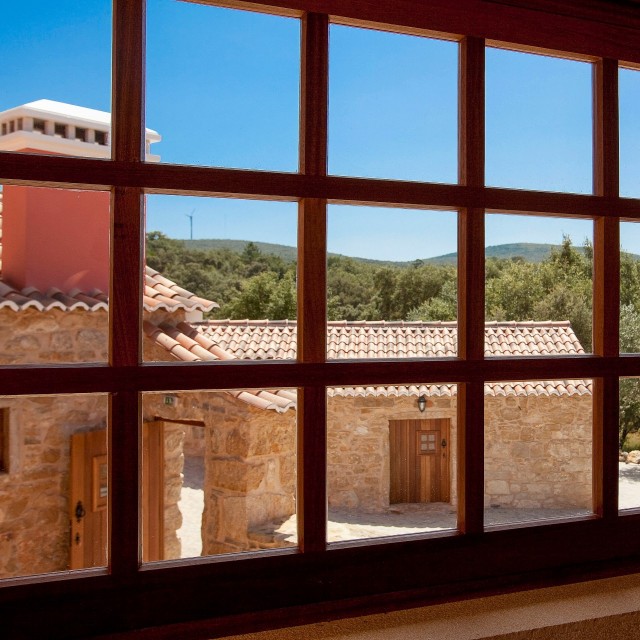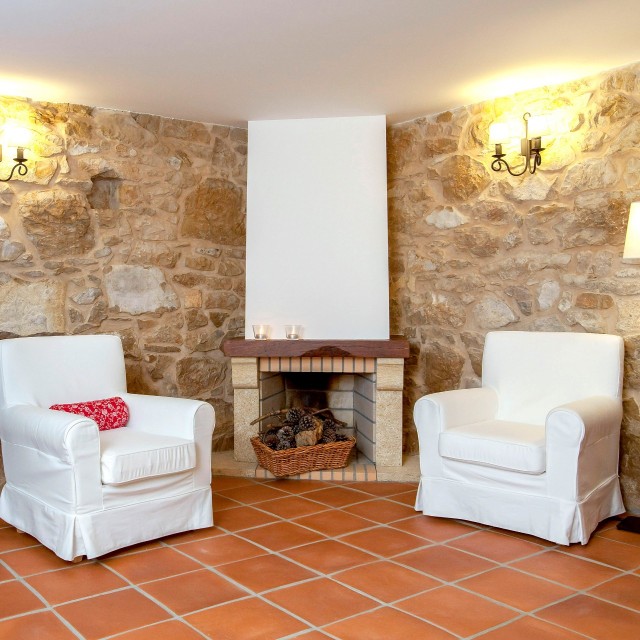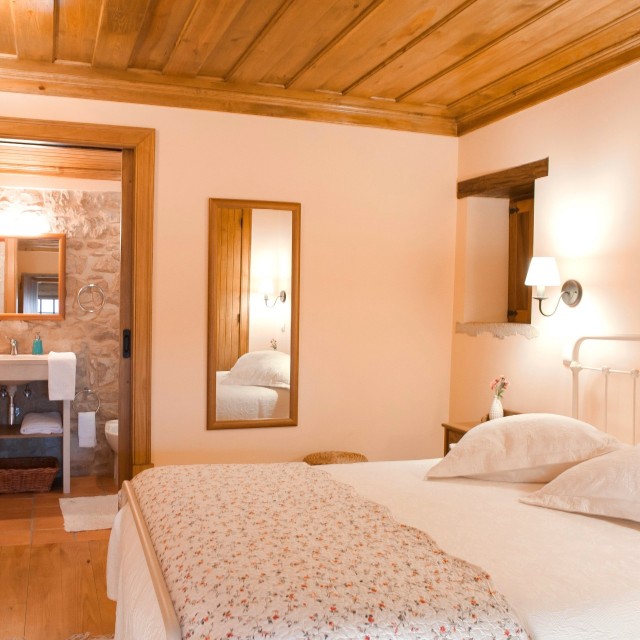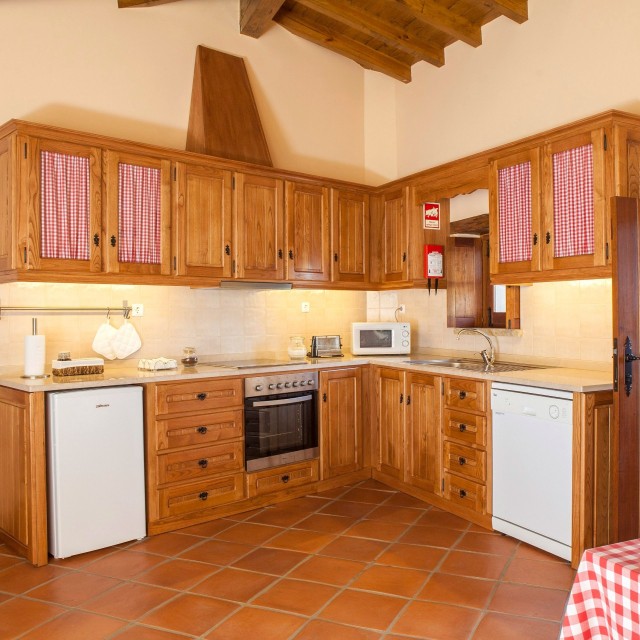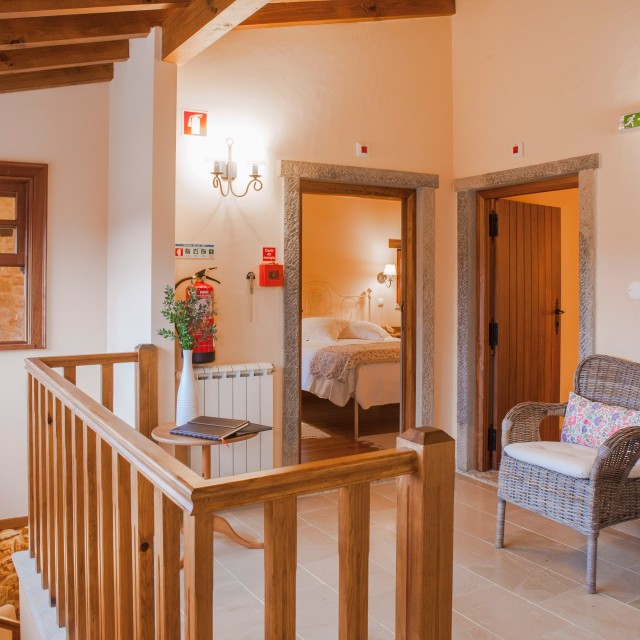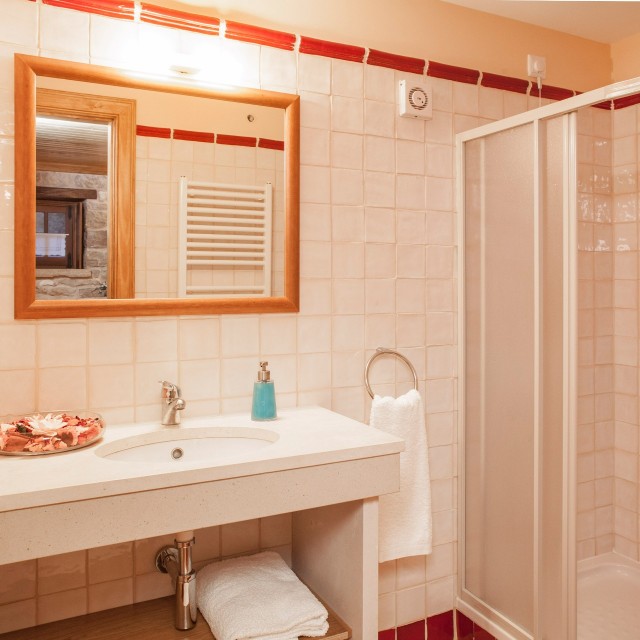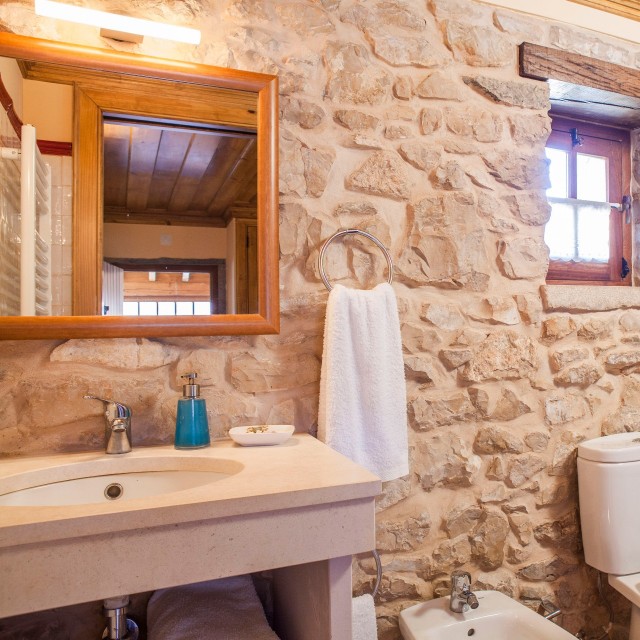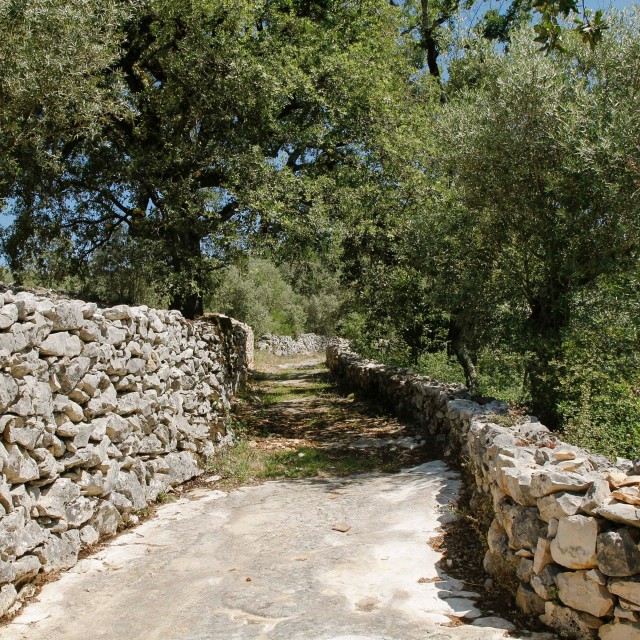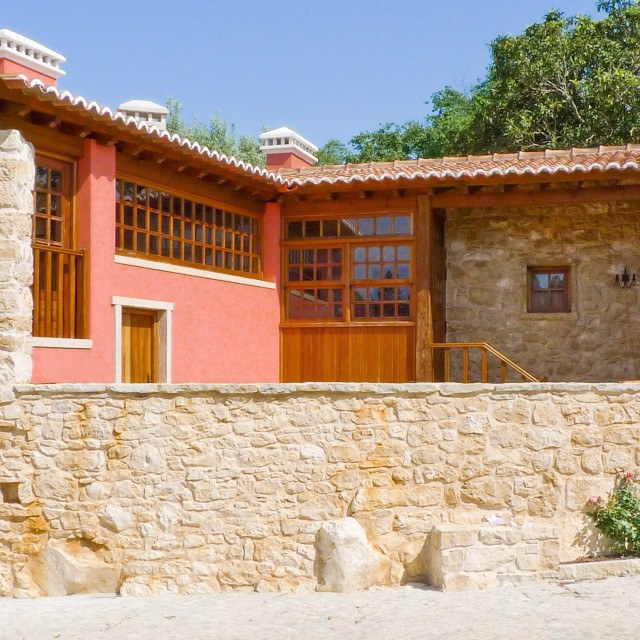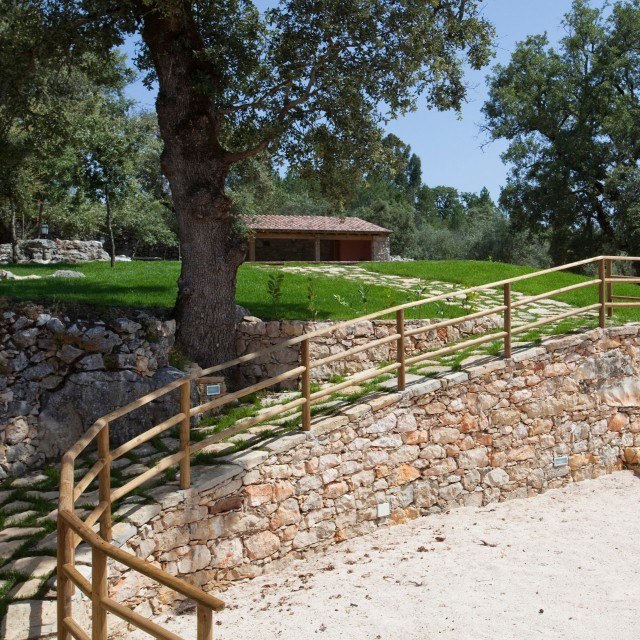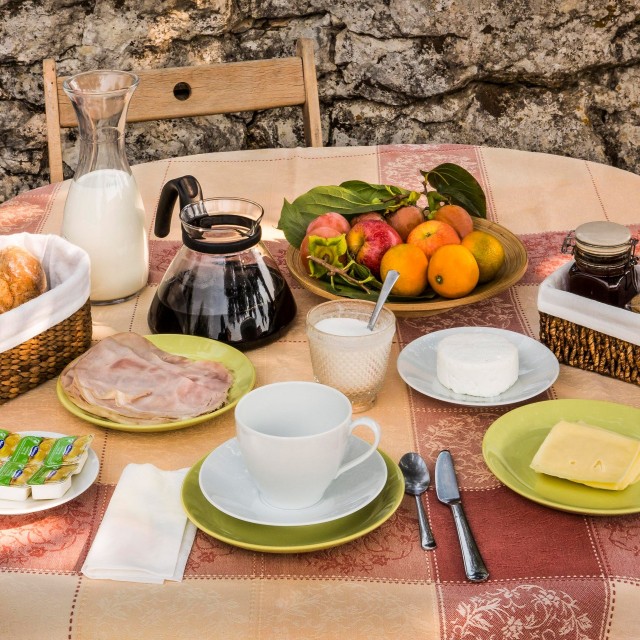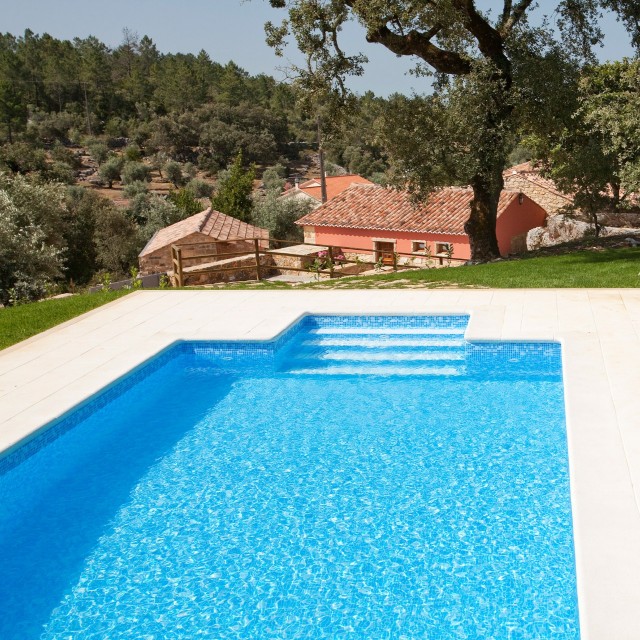 Once an old traditional house in Sobrado, Casal Frias is now a rural tourism accommodation filled with comfort, the careful reconstruction of which respected the original design.

The house is situated in a property of 2870 m², with a seasonal outdoor pool with mountain views, a barbecue area and private parking. Casa Poente has 2 bedrooms, both with double beds and private bathrooms, 1 living room with a kitchenette, where there is an extendable table with capacity for 6 or more people, two individual sofas and a living room stove. The living room on the lower floor is furnished with a coffee table and has three individual armchairs, one two seat and one three seat sofa.

Feel the tranquillity of this country house and enjoy the pure fresh air, the swimming pool, shade of the olive trees and centenarian oak trees, while you rest your gaze on the beautiful woodland landscape and neighbouring mountains.

License:: 640/CC-CASA_DE_CAMPO-TURISMO DE PORTUGAL
Surrounding Area
Manor House of the Counts of Castelo Melhor at 9.1km
São Simão Chapel at 10.8km
Shop in Casal de S. Simão at 10.8km
PR1 FVN - Schist Walking Trail Casal de S. Simão Descida às Fragas at 10.8km
Restaurant Varanda do Casal at 10.8km
Fragas de São Simão Walkways at 11km
Fragas de São Simão river beach at 11.1km
River beach of Ana de Aviz at 13.8km
MTB Center Ferraria São João at 14.5km
Misericórdia range at 17.2km
Information
Available all year round
Fans; Cutlery; Plates; Glasses; Kitchen utensils; Hob and oven; Toaster; Coffee machine; Microwave; Fridge; Dining table; Outdoor eating area; Garden furniture; Optional extra bed; Wardrobe; Clothes' line; Dishwasher; Cleaning products; Iron (on demand); First aid kit; Fire extinguisher; Information/Local guide; Protection for guests through accident insurance.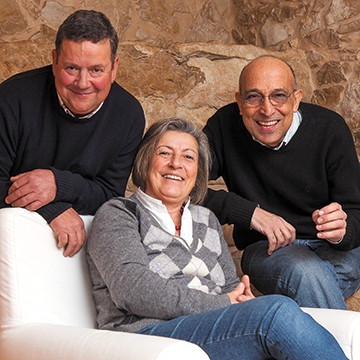 Host
Serafim, Maria dos Prazeres e Vitor Freitas
Serafim Gaspar, Maria dos Prazeres and Vitor Freitas don't like to see ruins or neglected patrimony. It hurt them to look at the old buildings. After a little brainstorming, together they decided to give it a new future. Their enthusiasm was paralleled by the lack of tourist accommodation in the region, in an area of untapped potential for this activity. They later set to work. Today, seeing the results brings smiles to their faces.
Location
Rua dos Penedos Pousaflores, Ansião 3240-587
Latitude: 39.873057638195
Longitude: -8.4357112711639