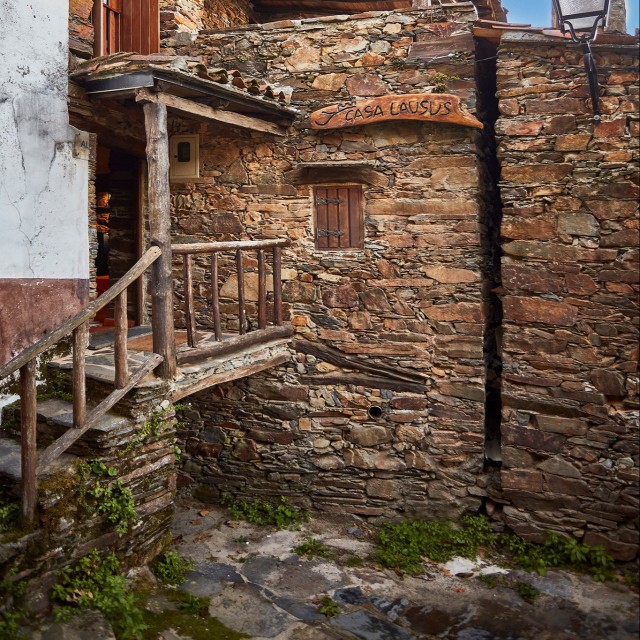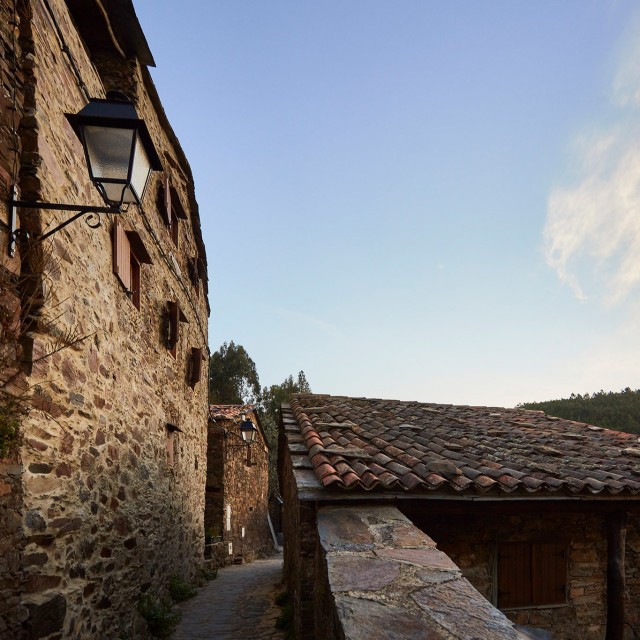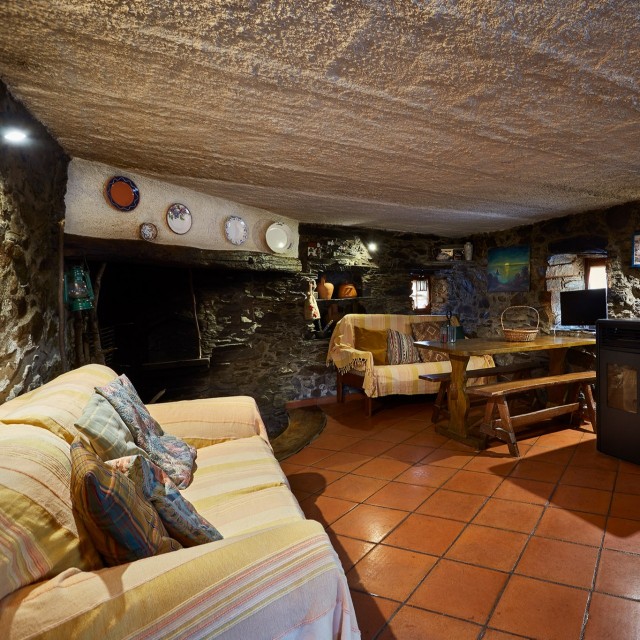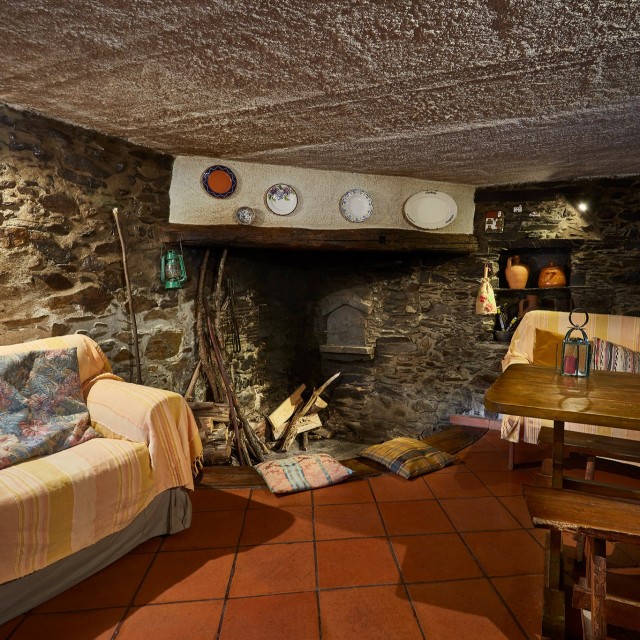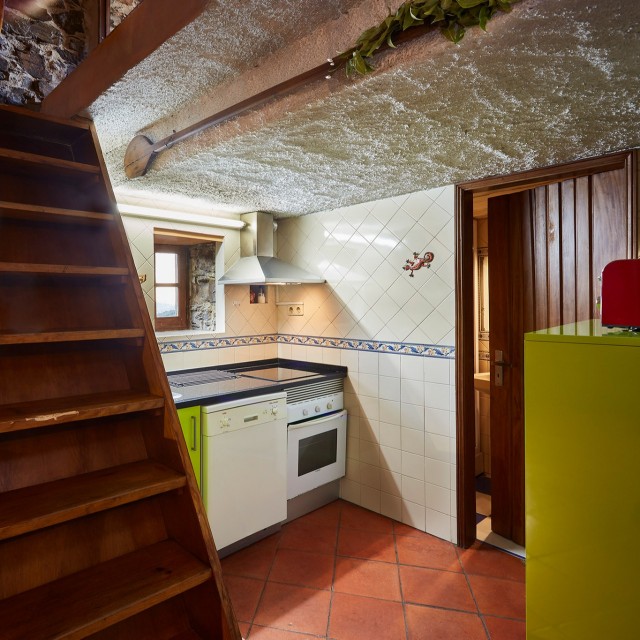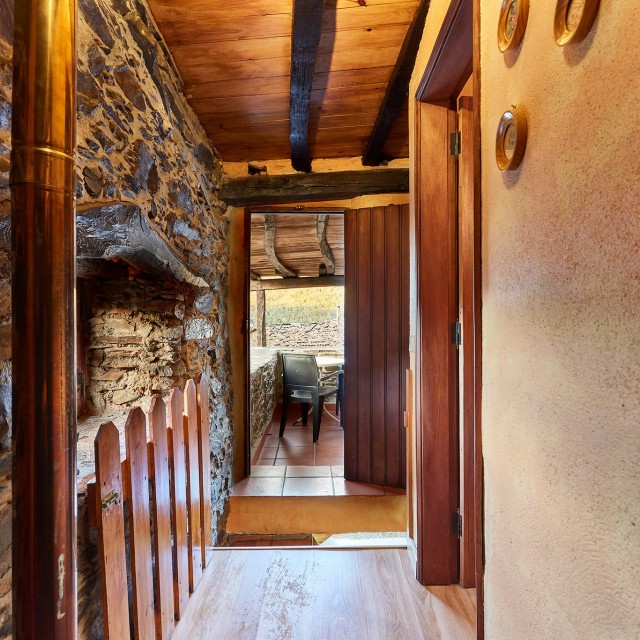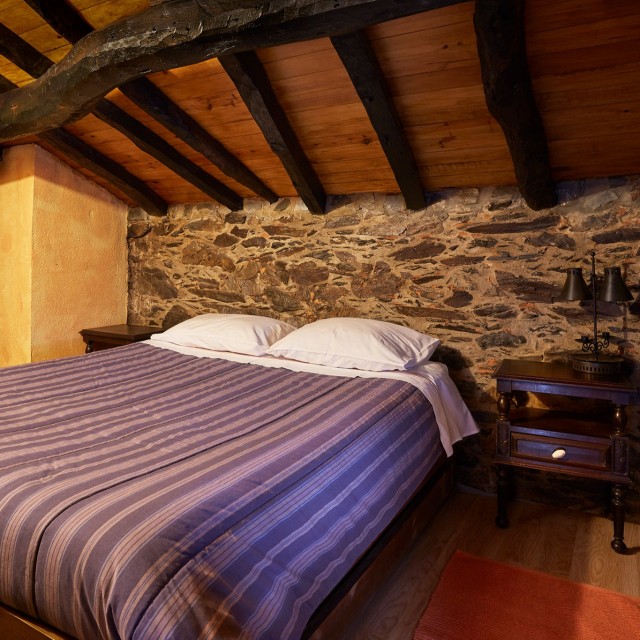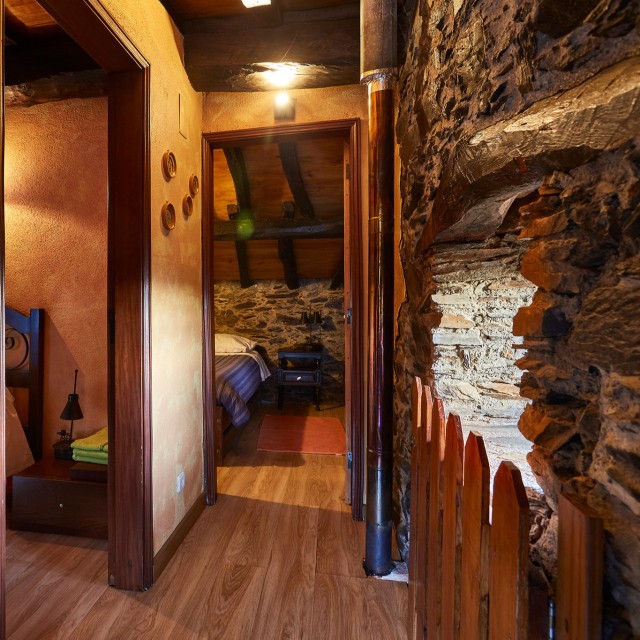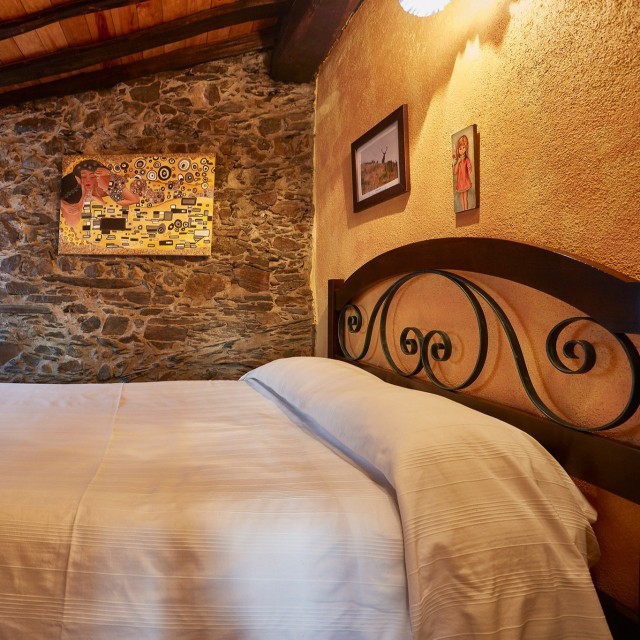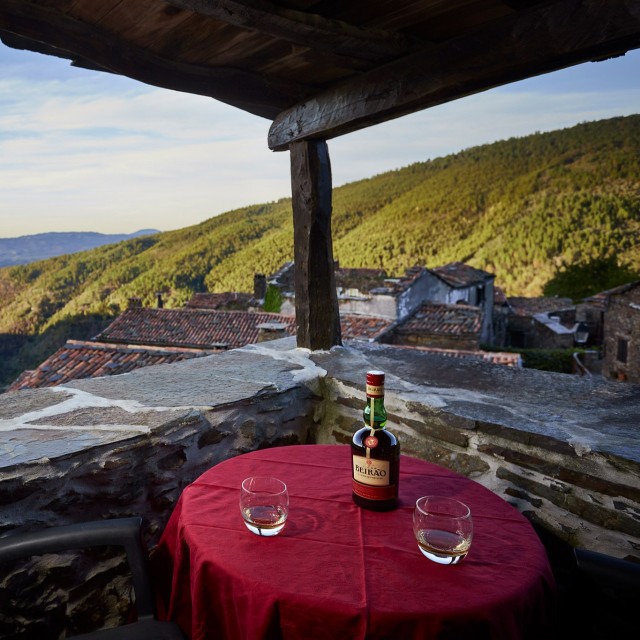 Casa Lausus is a mountain house set in the Schist Village of Talasnal, in the middle of Serra da Lousã, and is an inviting retreat to recharge your energy. With a fully equipped lounge and kitchen, where you'll find everything you need for a breakfast to be savoured on the panoramic terrace overlooking the Serra da Lousã and Trevim.

The house is named after the legendary love story, that centuries ago graced the hillsides of the Rio Arouce valley. This is a safe haven for those embarking on an exciting voyage of discovery through the Schist Villages in the Serra da Lousã. Its rural scenery beckons those who enjoy country walks and wildlife mountain photography.

License: 6163/AL

Electronic complaints book available.
Surrounding Area
Nossa Senhora da Piedade Shrine at 1.1km
River beach of Senhora da Piedade at 1.3km
PR 2 LSA - Schist Walking Trail Rota das Aldeias do Xisto da Lousã at 1.3km
PR5 LSA - Schist Walking Trail Lousã - Rota dos Serranos at 1.3km
PR4 LSA - Schist Walking Trail Lousã - Rota das Quatro Aldeias at 2.2km
Aldeias do Xisto Welcome Centre at 2.6km
Nossa Senhora de Fátima Chapel at 2.7km
PR 1 LSA - Schist Walking Trail Lousã - Rota dos Moinhos at 2.7km
Information
Available all year round. Breakfast can be added as an extra at 8 euros per person.
Check-in: 15h00 - 23h00
Check-out: 13h00
Breakfast not included at Christmas and New Year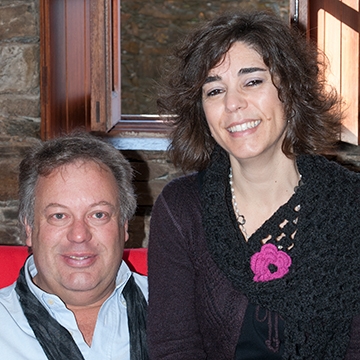 Host
Paulo Peralta e Ana Saldanha
Paulo Peralta is a teacher who fell in love with Talasnal when he was a child. He restored Casa Lausus at the beginning of the 90s as a weekend retreat and rebuilt Casa Princesa Peralta in 2006, especially for tourism. Together with his partner, Ana Saldanha, Paulo saw an opportunity to give some meaning to his passion, both for the village and for tourism. With this concept in mind, they were inspired by the legend of Princesa Peralta, a princess, creating the identity of a project based on comfort, tradition and respect for the region's natural and cultural environment.
Héléna
"Très jolie petite maison parfaitement restaurée au cœur du village. Les chambres sont confortable, le gîte bien équipée. Une super terrasse et une vue superbe sur Le village et la montagne. Nous avons passé un séjour parfait. Merci.:)" September 14, 2023
Mariana
"Gostámos muito da estadia desde os trilhos pela natureza até à grande simpatia do senhor Paulo! Apontaríamos somente para um odor anormal na casa (deve ser por estar fechada a algum tempo) e alguma loiça encontrava-se um pouco suja. De resto, 5 estrelas! Muito obrigada!!!" September 03, 2023
"O que mais gostei na Casa Lausus foi da varanda, tem uma vista magnifica. A entrada da casa é feita diretamente para a sala principal, que tem no seu lado esquerdo uma lareira a precisar de uma limpeza, pois emana um cheiro desagradável. O acesso ao andar superior, onde se encontram os quartos e a varanda, é feito através de uma escada de madeira rudimentar e até perigosa. A cozinha tem tudo o que é preciso para se passar uns dias. A casa de banho é um pouco apertada mas está bem equipada apesar de precisar de uns toalheiros." July 11, 2023
Antonia
"Situado numa aldeia bonita e tranquila, com uma vista bonita do balcão" June 27, 2023
"Uma casa acolhedora, agradável, equipada com o necessário para uns dias de descanso e uma varanda com uma vista fantástica." April 27, 2023
"Nothing prepared us for the stay at Casa Lausus and we were pleasantly surprised. A very unique experience, staying in a place with so much history. The home was very comfortable, with lots of modern amenities, but still very rustic. Will remember this for years to come. " March 20, 2023
"Casa muito acolhedora e anfitrião muito simpático e acessível. A casa Tem tudo o que é necessário para passar uns dias muito tranquilos. Excelente varanda para visualizar toda a cordilheira. Voltaria outra vez." February 22, 2023
Tuane
"Hospedagem maravilhosa, os proprietários foram muito atenciosos e queridos na recepção. A casa Lausus era cheia de histórias e significados familiares assim como a aldeia de Talasnal. Foi uma experiência única." December 18, 2022
"Casa fantástica para passar fim de semana em família, bem mobiliada e limpa" September 28, 2022
Maria
"Casa rústica, bonita e funcional. Tem uma varanda com vistas de cortar a respiração. " September 19, 2022
"Casa muito acolhedora! Com uma varanda com uma vista incrível para a serra " April 17, 2022
"D. Marisa uma simpatia. Recomendo um sítio a visitar, mágico , casa acolhedora com uma vista fantástica. " March 22, 2022
"Casa muito acolhedora. A Marisa é uma senhora muito simpática e prestável." March 02, 2022
"We stayed a very cozy night in Casa Lausus and would love to stay again soon. We appreciated the pellet stove heater on the main level, and meeting with Paulo in person. Plenty of room for 4 people and a baby. Highly recommend!" December 24, 2021
Clara Lina
"Recomendo a casa. É bastante acolhedora. Tem aquecimento. A cozinha tem o essencial. Gostamos muito da estadia. " December 20, 2021
"Adoramos " December 06, 2021

Inês
"A casa era acolhedora e localizada no centro da aldeia mas tem problemas de térmitas, nas escadas e no quarto. " October 17, 2021
Helena
"A casa Lausus é uma agradável casa de montanha, muito bem localizada para quem aprecia a natureza e gosta de caminhadas. A Serra da Lousã proporciona passeios belissimos e a arborização faz do local um sítio fresco, mesmo nos dias de maior calor. Pela manhã, às 7h é possível cruzarmo-nos com cerdos, mesmo nas vizinhanças próximas da aldeia. À noite, são os javalis que se fazem ouvir nas imediações. A casa em si mesmo é agradável e acolhedora, tem uma cozinha bem equipada, com tudo o que é necessário, mesmo para uma estadia prolongada, e tem sobretudo uma varanda muito agradável que convida a uns bons momentos de leitura. Quanto à assistência dos donos da casa correu tudo muito bem e até se excederam na gentileza: enviaram-me uma mensagem a dizer que tinhamos deixado um objeto esquecido e vieram entregar-me a casa, em Coimbra! A casa beneficiaria muito, contudo se fossem melhorados alguns detalhes : na casa de banho o poliban verte e o chão fica encharcado e tem de ser limpo sempre que alguém toma banho; as facas da cozinha não cortam, precisam de ser afiadas; e sobretudo a cama extra precisa de ser substituída, porque é muito desconfortável. Foi uma surpresa desagradável que não se justifica, pois hoje em dia há sofás cama confortáveis de preço acessível. Tal como está, desaconselho fortemente a utilização da cama extra. Se esses aspetos forem corrigidos, a casa é uma opção com uma boa relação qualidade/preço, para uma família à procura de uma casa de montanha." September 02, 2021
"Muito bom. Paisagem deslumbrante e caminhos a descobrir. Escelente localização e ideal para relaxar e desligar." August 04, 2021

António Maria
"I must admit that I was looking for a restful weekend with my girlfriend as a break from the daily grind... We wanted to escape from Lisbon, turn off the phone and get back in touch with nature. A refuge. It was beyond all expectations!! The house with the fire in the hearth, the friendly owner, the beauty of the surroundings. Arriving there in the evening at the end of the working week, feeling welcomed as though we belonged there, was like stepping into another dimension. I think we're all looking for this at some point :) Talasnal is a place to mark on the map and the House is without a doubt a place to return to... Thank you :)" January 29, 2018
Location
Talasnal, Lousã 3200-120
Latitude: 40.091449
Longitude: -8.226195