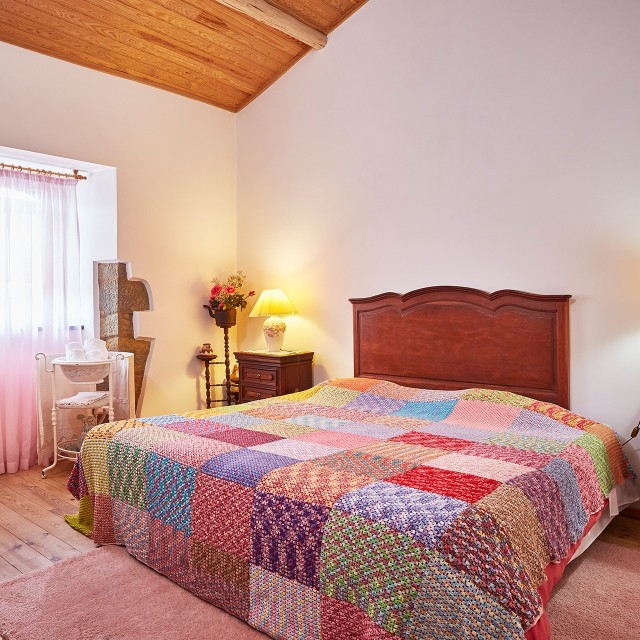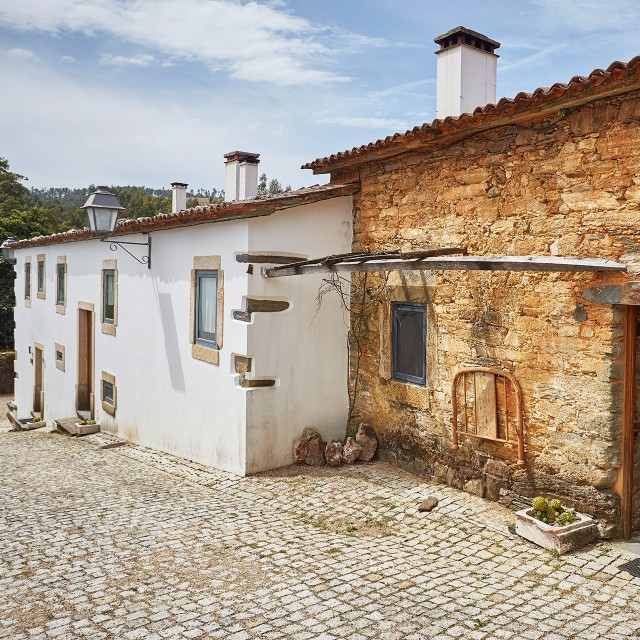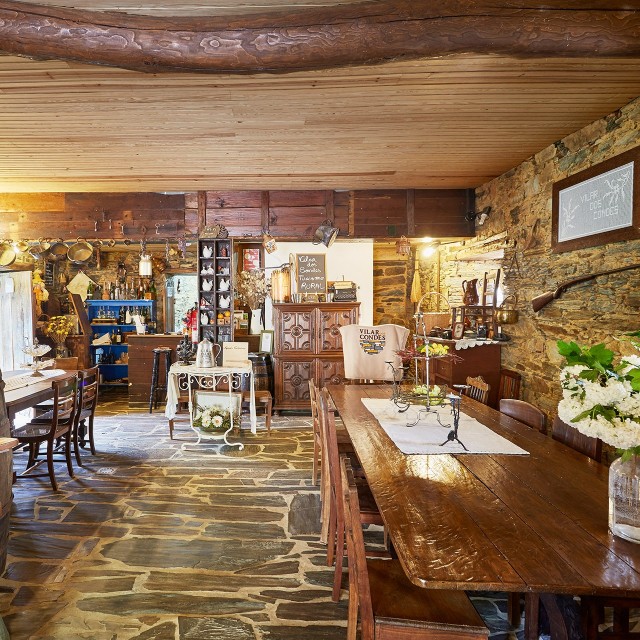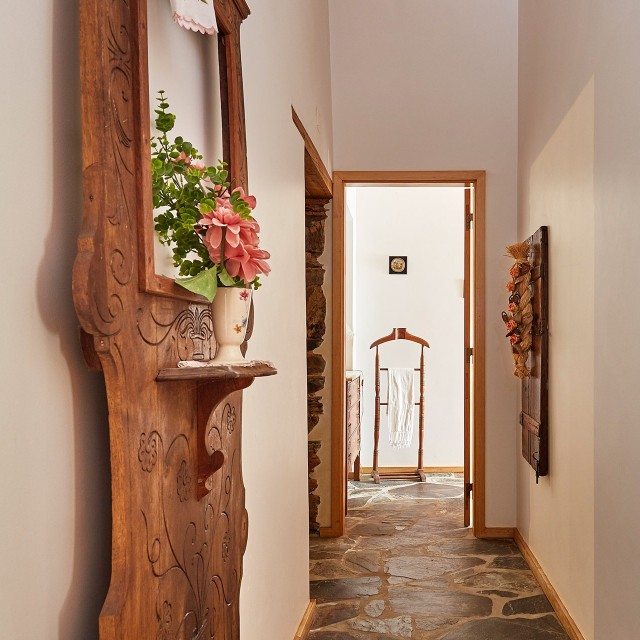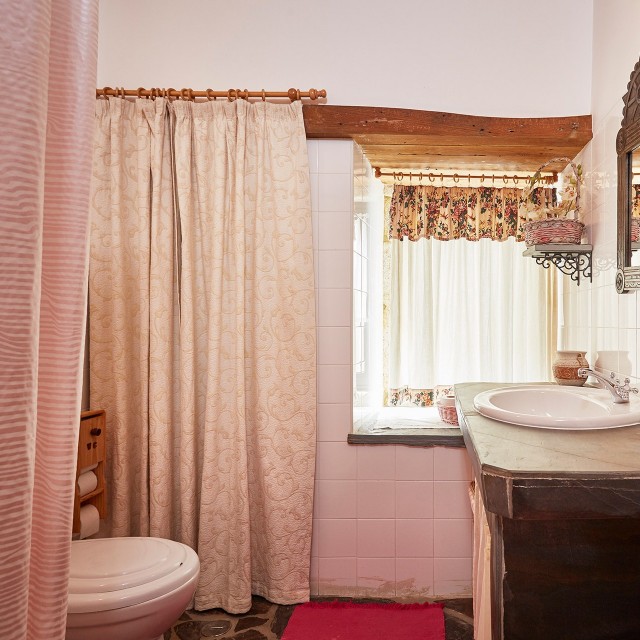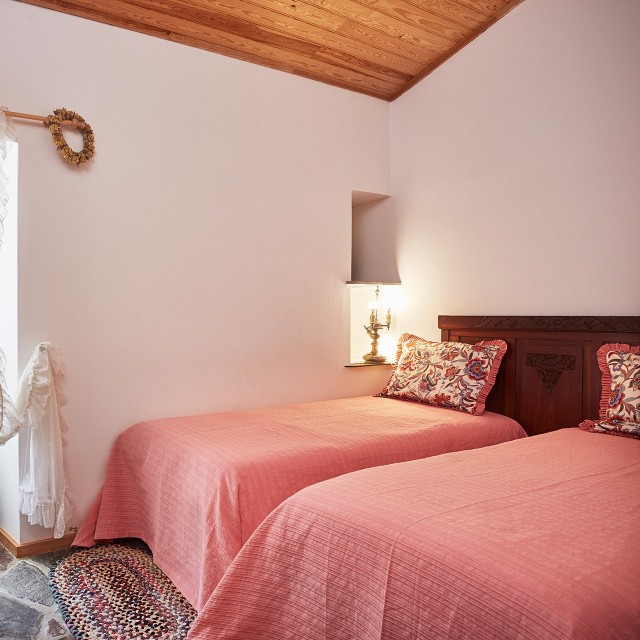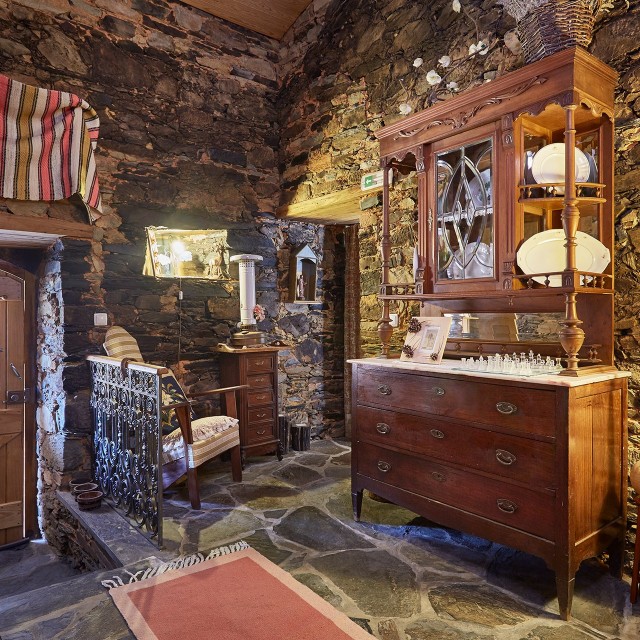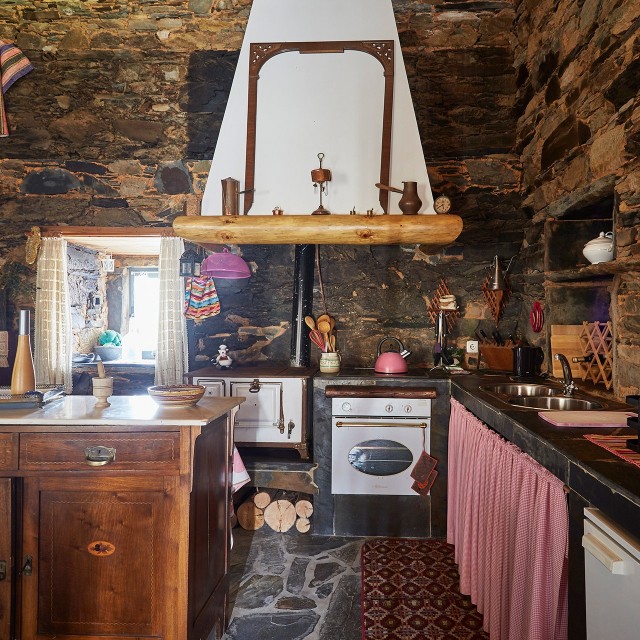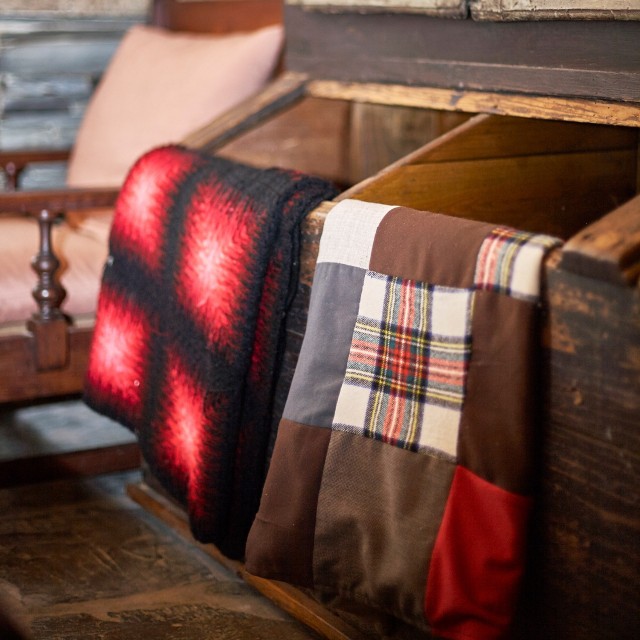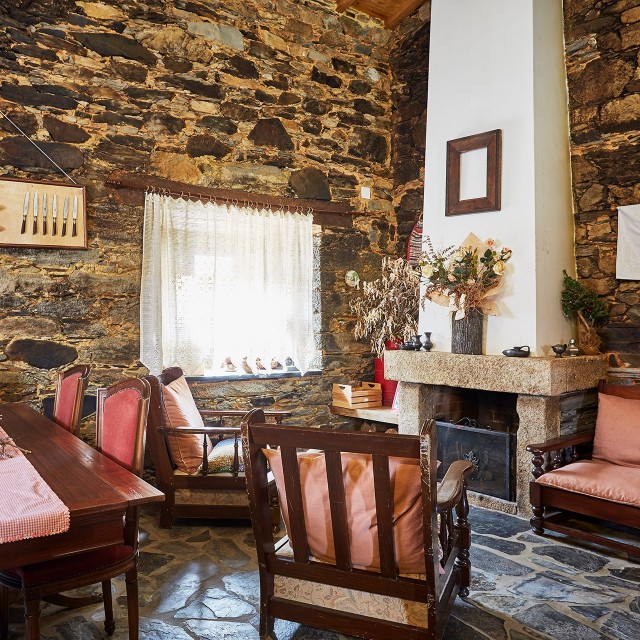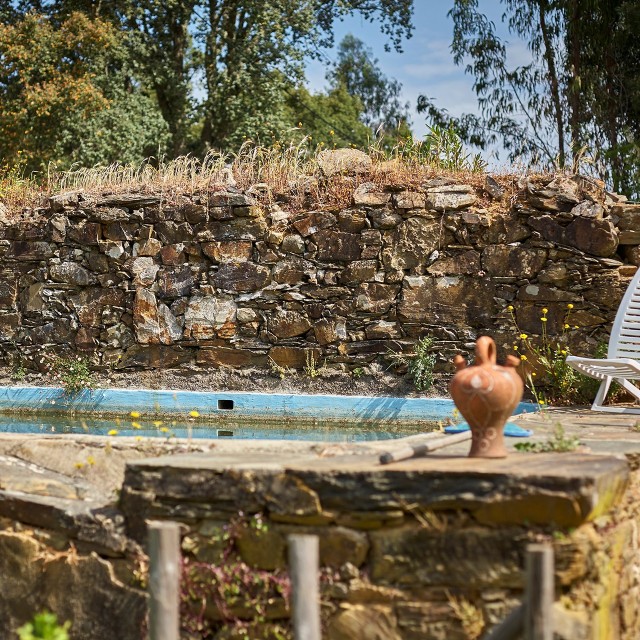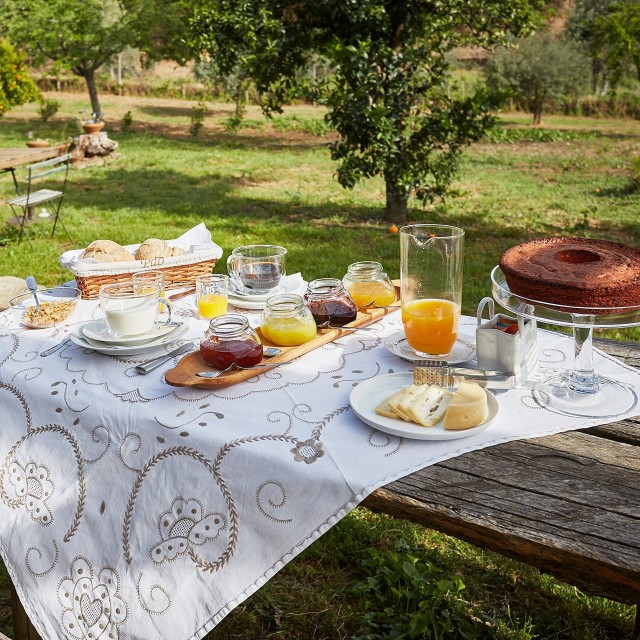 Vilar dos Condes is a haven of silence. Six country houses that preserve the original schist features and take us back to the origins of the Pinhal people. Teresa didn't leave anything to chance, the houses are exquisitely decorated. And after a good night sleep, she presents you with a typical countryside breakfast, full of treats.

A pleasurable evening tasting medronho from Vilar dos Condes at the Adega, either chilled or at room temperature, is one not to be missed. A schist house with a large traditional kitchen from the Beiras region takes pride of place. The Avós bedroom is romantic. Tio Henrique's room is cosy.


Licença número: RNET nº 1111
Surrounding Area
Reservoir beach of Cabril at 5.3km
Philippine bridge at 6.1km
Misericórdia Chapel at 6.1km
Parish Council building at 6.1km
PR2 SRT - Schist Walking Trail Pedrógão Pequeno - Trilho do Zêzere at 6.2km
Aldeia do Xisto shop window at Pedrógão Grande Tourism Information Centre at 6.6km
River beach of Troviscal at 9.4km
São Pedro Chapel at 9.7km
Information
Available all year round
We have an irrigation tank in the garden which everyone finds delightful in the Summer, WI-FI in the cellar for all, and we can also prepare meals on demand.
Host
Teresa Almeida
Teresa Almeida was born close by. Her destiny was to join the family business, in a Lisbon street. She came across a ruin in one day, while on a day out. Love at first sight can also, although rarely, happen with places. And our dreams can sometimes conjure up plans that neither engineers, nor architects, nor poets manage to put to paper. Only the dreamers know how to fulfil them. Teresa Almeida and Susana Dias are at your disposal to ensure that you have a memorable stay, that will make you want to return.

ANDRE GONCALO
"Casa original. Bom passeio. Dia de descanso e reencontro." March 21, 2022
Location
S/Rua, Vilar Cimeiro, Oleiros 6160-211 Madeirã
Latitude: 39.936362151005
Longitude: -8.0725944920655