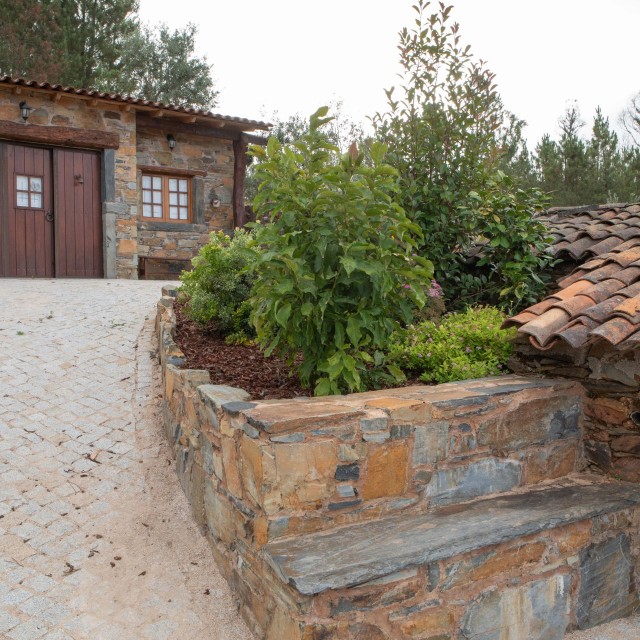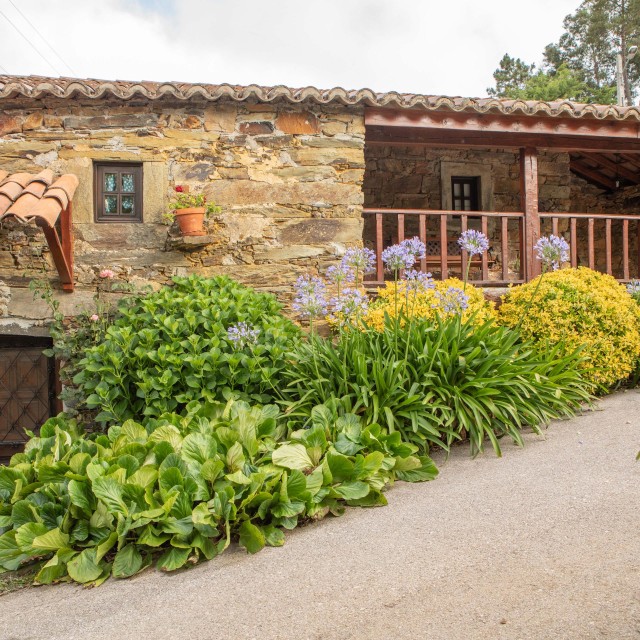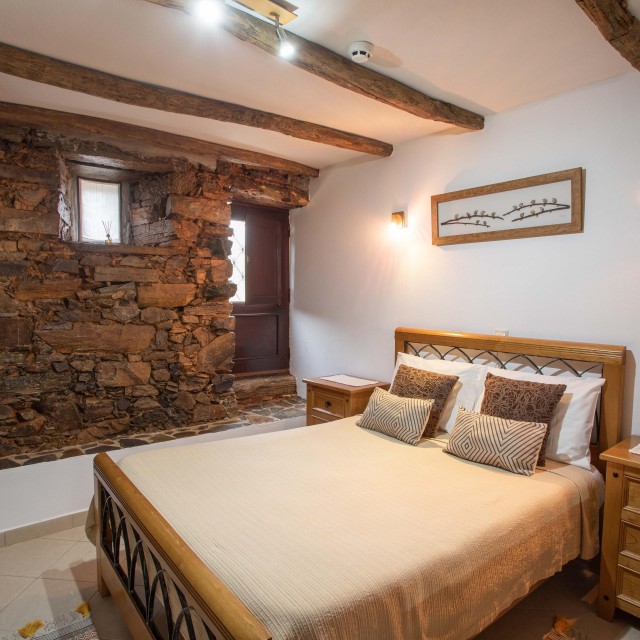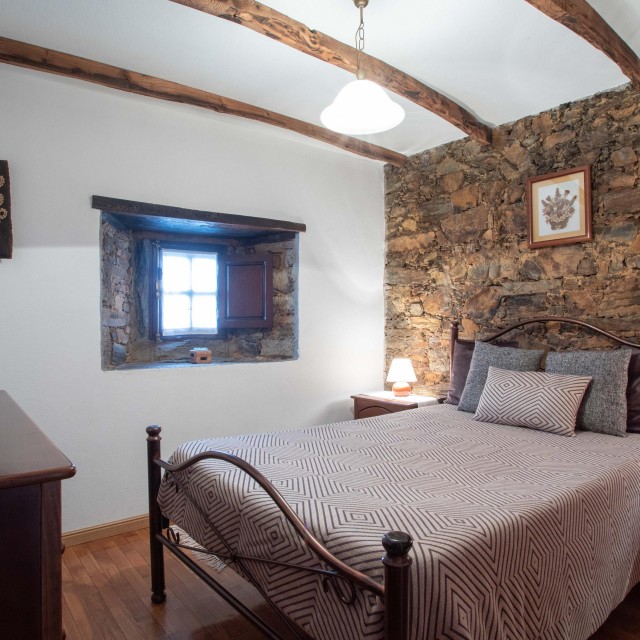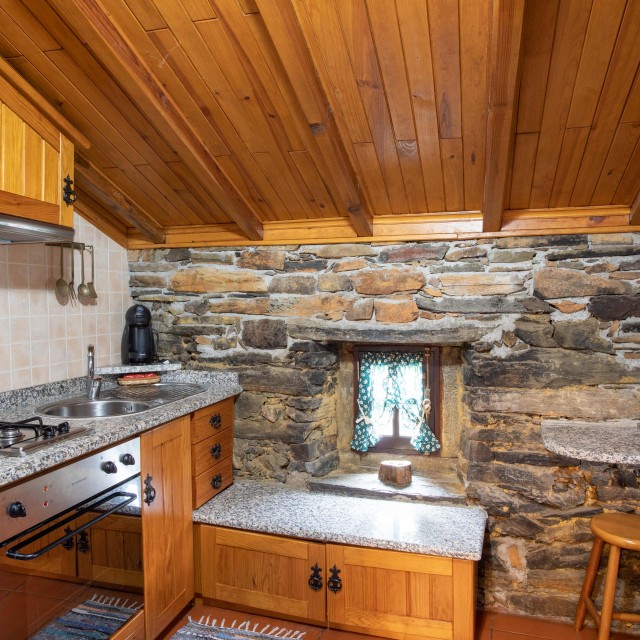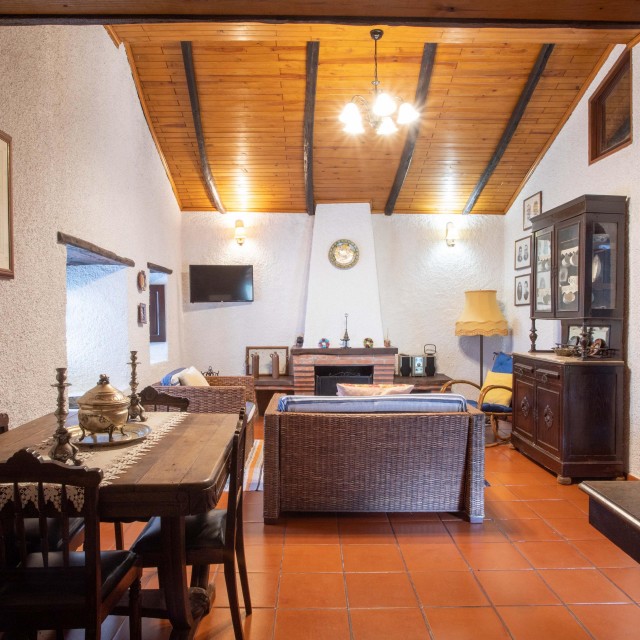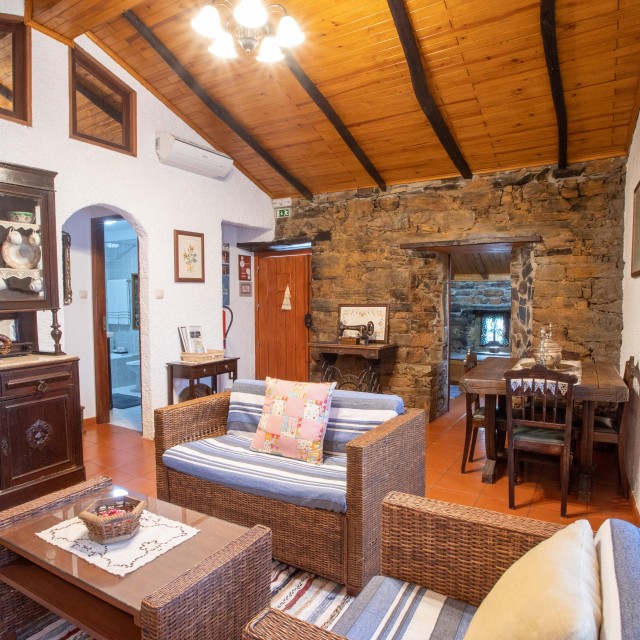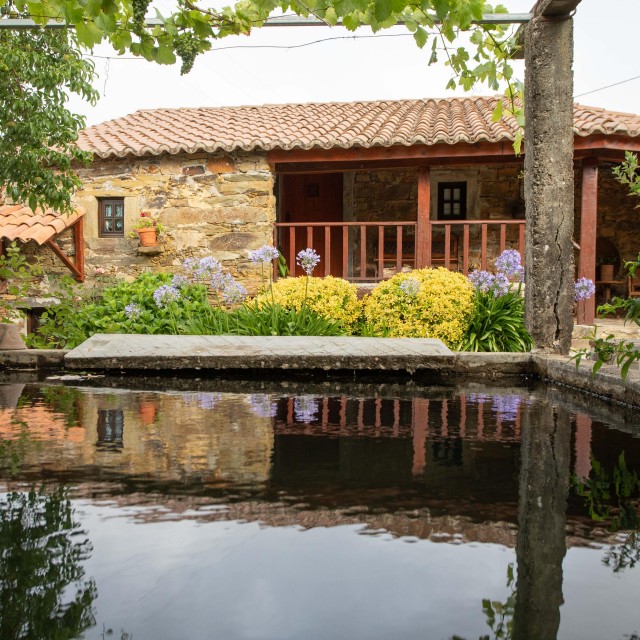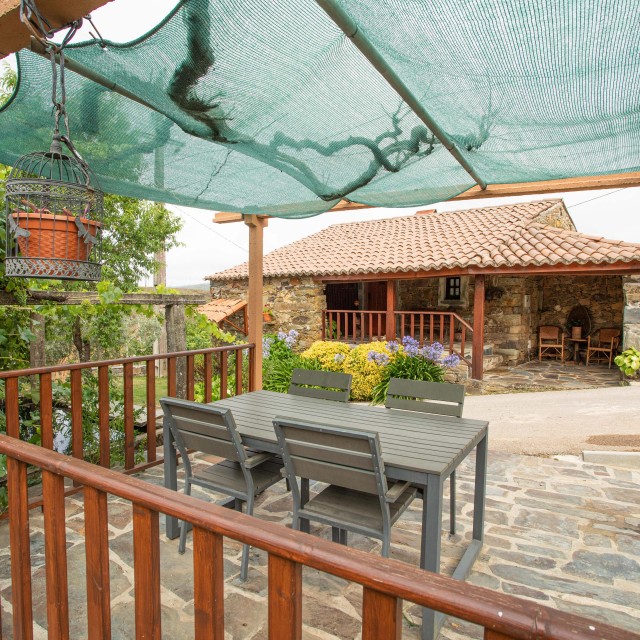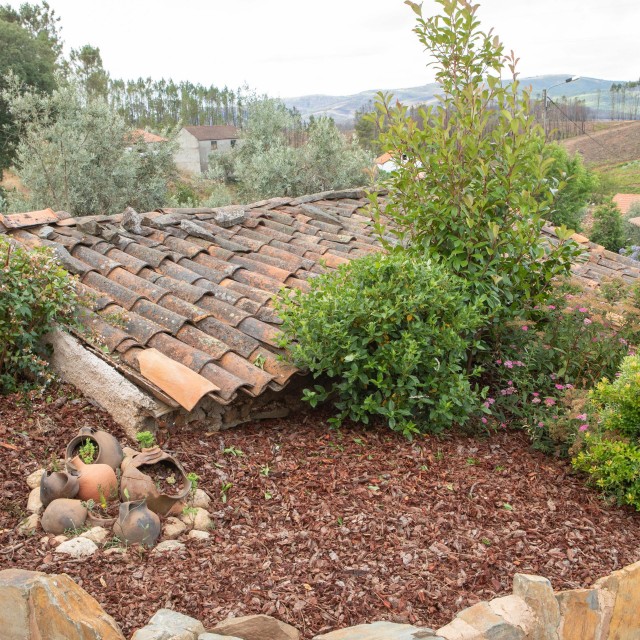 Casa do Dão is a restored country house dating back to the 19th century. A family heirloom - it belonged to the great-great grandparents of the current owners - it is notable for its harmonious architecture that seeks to combine modern comforts with past charms.

Blending in with its natural surroundings, this rural tourism accommodation is located about 7 km from Oleiros, in the small village whose name it bears and where little more than a dozen people live.

It has two floors with two double bedrooms, with the original shale walls. It is ideal for two couples or a couple with children.
The peace and quiet, the landscape, the privacy the friendly locals provide a memorable stay for all who want to enjoy the best that the Zona do Pinhal has to offer.

License RNET 3065.
Surrounding Area
River beach of Açude Pinto at 2.9km
Restaurant Adega dos Apalaches at 3.9km
Restaurant Callum at 4.8km
Aldeias do Xisto Shop window in Santa Margarida Hotel at 4.8km
River beach of Cambas at 8km
Chapel of S. Sebastião at 9.6km
St. Tiago Maior Parish Church at 9.6km
Schist bridges over the river Alvelos at 9.6km
Nossa Senhora da Nazaré Chapel at 9.6km
Misericórdia Church at 9.6km
Information
The floors are not linked through the interior.
Kitchen (fully equipped) only on the Main Floor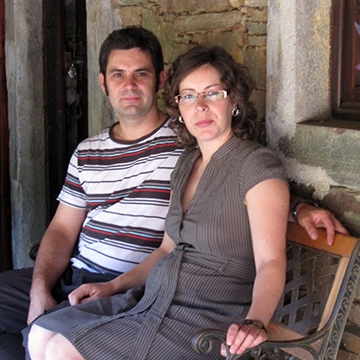 Host
Marina Alves
The Casa do Dão was part of a family inheritance, restored in 2004 by its owner Marina Alves, that went on to live there for two years. The property was derelict until its restoration, and had been used as a hayloft by its former owners. The house obtained its tourist accommodation licence in 2010.

Martina Alves is married to Cláudio Lopes and together they take care of managing the business. They're both very proud of the Casa do Dão, a project that combines their love of the countryside with the satisfaction of continuing the family heritage.

Cátia
"A estadia na Casa do Dão correu muito bem. Fomos muito bem recebidos pela Marina, a casa é perfeita e as pessoas da aldeia são simplesmente adoráveis! Recomendo muito!" July 26, 2023
"Casa típica de Xisto. Bem recuperada no seu interior e exterior. A sua localização é perfeita. Zona calma e com uma bela vista. Próxima da praia fluvial do Açude Pinto. Fomos bem recebidos e com todas as comodidades. " June 26, 2023

Ana
"Regressamos à Casa do Dão, local sossegado e casa maravilhosa. Confortável e com tudo para uns dias de descanso e lazer. Os anfitriões são muito simpáticos e disponíveis. Estadia 5⭐" June 12, 2023
Carla
"Casa acolhedora, confortável, com as condições para uma estadia tranquila, repousante e reparadora. Anfitriã simpática e disponível. Excelente comunicação desde a reserva até à saída. Recomendo!!" May 02, 2023
Ulf
"Passamos momentos maravilhosos na Casa do Dão. Marina é uma anfitriã maravilhosa e sua casa foi a parada perfeita para relaxarmos em paz e sossego. Bem definido com tudo que você precisa e limpo. Obrigado Debbie & Ulf New Zealand" April 30, 2023

Luis
"Se quiser retirar o stress do dia a dia a Casa do Dão é o local ideal. Casa de Xisto recuperada com muito gosto e muito confortável, com tudo o que é preciso para passar uma fantástica estadia. Embora não estivesse frio dentro de casa não resistimos a acender a lareira. Uma referência á disponibilidade e simpatia do proprietário. Obrigado Marina. Até breve." April 26, 2023
Ana
"Adorámos a estadia e o excelente acolhimento a que a Marina já nos habituou. A tranquilidade e a paz que se sente são indescritíveis. Voltaremos com certeza. " April 14, 2023

Inês
"Tudo incrível, uma casa bem típica do xisto, acolhedora. Uma ótima experiência. Vários locais de interesse ao redor e trilhos na natureza. " January 02, 2023

Dawne
"Our stay in the house in Dao was perfect! Marina was a gracious host and we loved every minute. It was an authentic Portugese experience that we will never forget!" November 22, 2022
Ana
"Superou todas as nossas expectativas! A paz, a tranquilidade, a simpatia, o acolhimento... foram maravilhosos! Ficámos com saudades " September 02, 2022
"Casa fantástica, muito cuidada, decorada e mantida com muito amor pela proprietária. Local de sossego absoluto! Fomos muito bem recebidos com muita simpatia pela Marina Alves que esteve sempre atenta e disponível para nosso conforto! Agradecemos e certamente iremos voltar!" August 28, 2022
Sandra
"A Casa do Dão é uma casa cheia de histórias e com todo o conforto. Estadia que foi completada pela recepção da Marina que nos recebeu de braços abertos. Estamos numa aldeia rodeada de natureza e tranquilidade que permite descobrir todas as belezas da região de Oleiros e arredores." July 11, 2022
"Anfitriões muito atenciosos, disponíveis e muito amáveis. A estadia foi 5✨, casa com muito boas condições e local muito agradável e sossegado. Experiência muito feliz, desejamos voltar!" June 13, 2022

José
"De tudo da casa da paisagem Das pessoas principalmente Da D Marina muito simpática Resumindo tudo bom aconselho A todos que " October 11, 2021

Dora Galvão
"Anfitrião amabilissimos. Casinha espetacular e com espaço. Beleza de casa e vista." August 07, 2021
"Tudo perfeito!" July 20, 2021

Joana
"Foi uma agradável surpresa. Gostamos de tudo. Temos de agradecer à Dona Marina pela amabilidade e disponibilidade. " September 20, 2020

Sérgio Filipe
"- o local muito sossegado; - simpatia e disponibilidade do proprietário muito boa; - O conceito da casa muito bom bem como o seu espaço muito bem aproveitado; - local muito acolhedor para acomodar visitantes; Em resumo possivelmente a repetir adorei " February 26, 2020
Rosana
"A beautiful house in a very special location. The details in the house were very special, supplied breakfast very welcome! We loved driving around and visiting the river beaches, but our favorite was Açude do Pinto, very close to us. We had dinner in Oleiros one night, a simple restaurant called Regional. The food was very nice, home made feeling that took me back to my childhood. Excellent price and portion size. We had two days at Casa do Dão, restful and relaxing days in a beautiful part of the world." July 08, 2019
"Lugar extremamente agradável. Acordar com o som dos sinos das cabras, ouvindo pássaros, com o barulho do vento nas árvores foi uma experiência única. Amámos o conforto da Casa do Dão. Marina, uma anfitriã nota 10! Um lugar perfeito onde passámos o nosso aniversário de 25 anos de casamento! A lareira deixou o momento mais romântico ainda!!! Realmente, excelente!" June 12, 2019
Location
Dão 6160-336 Oleiros
Latitude: 39.9382709
Longitude: -7.863412