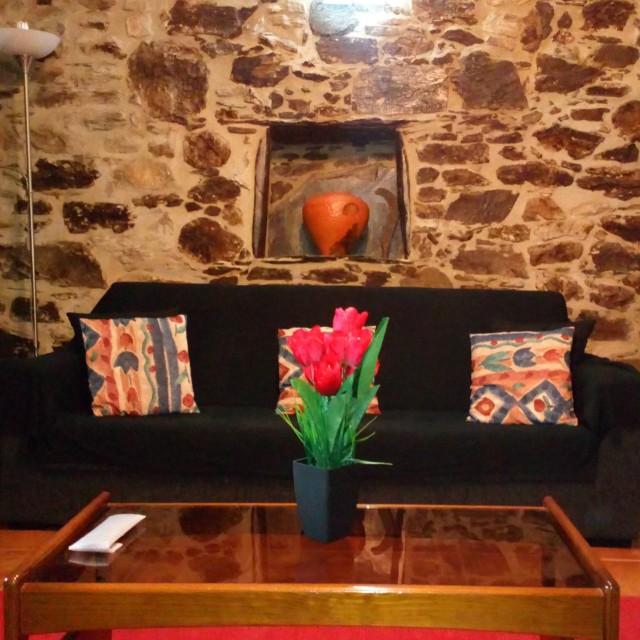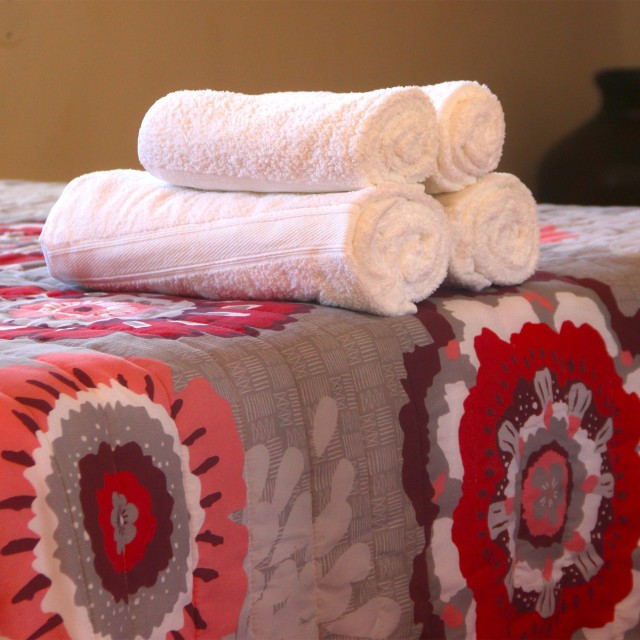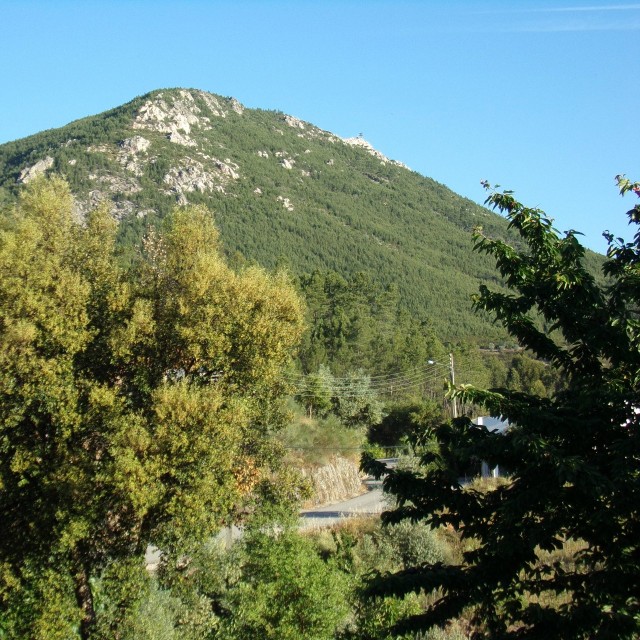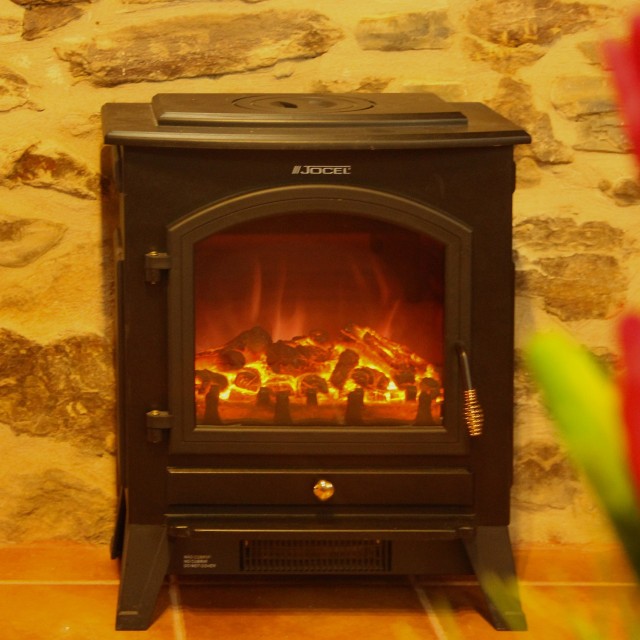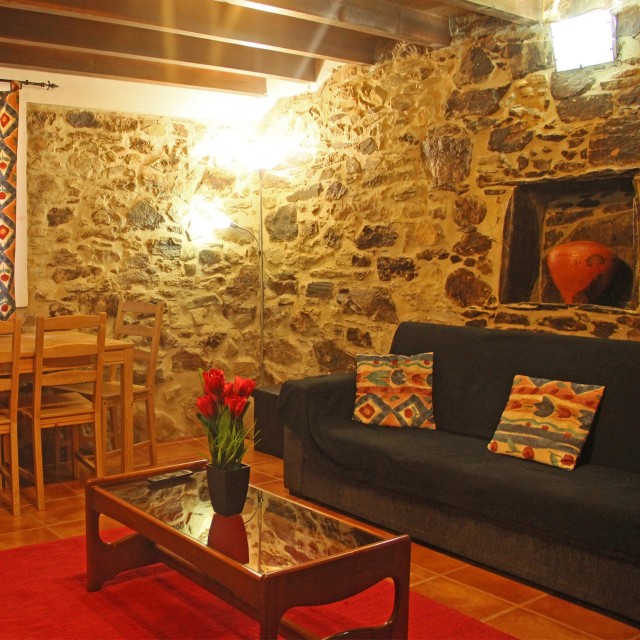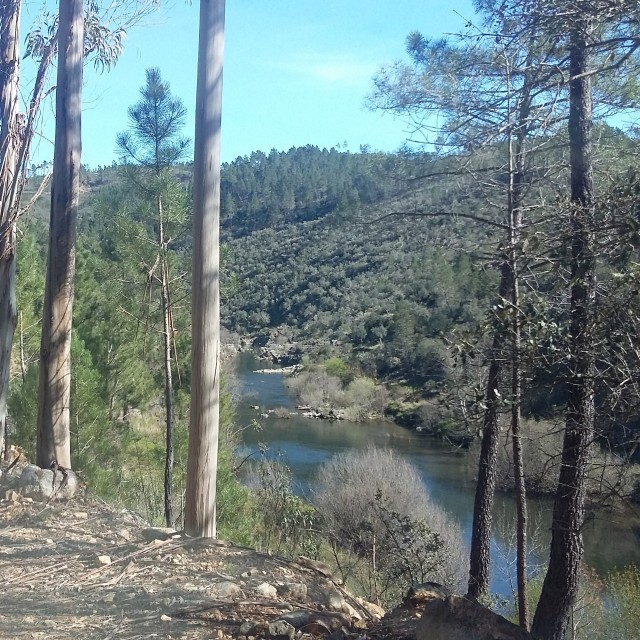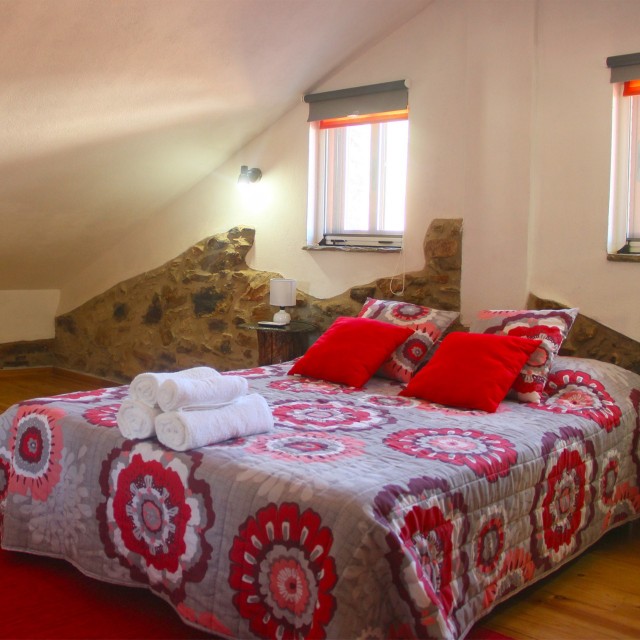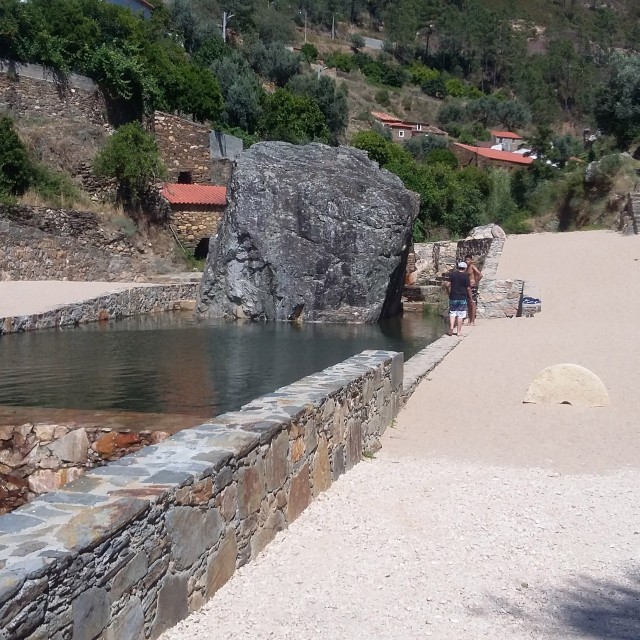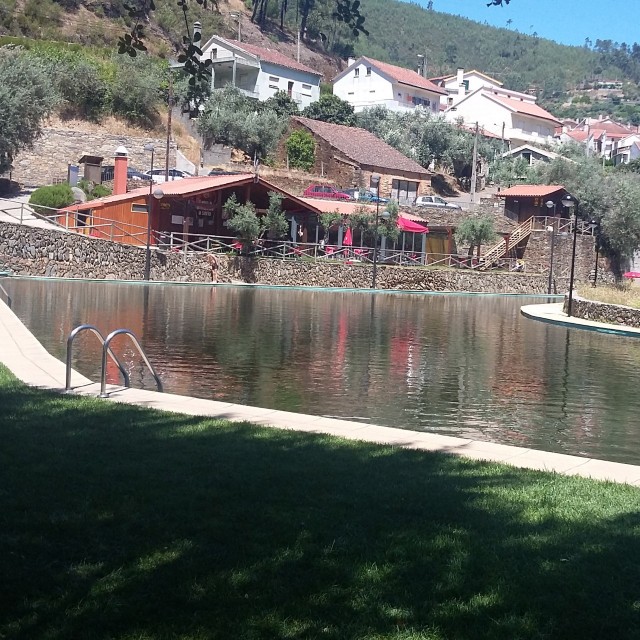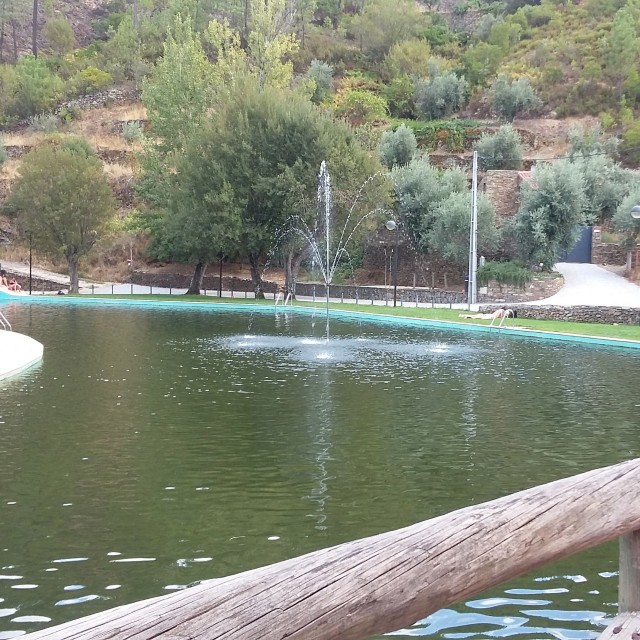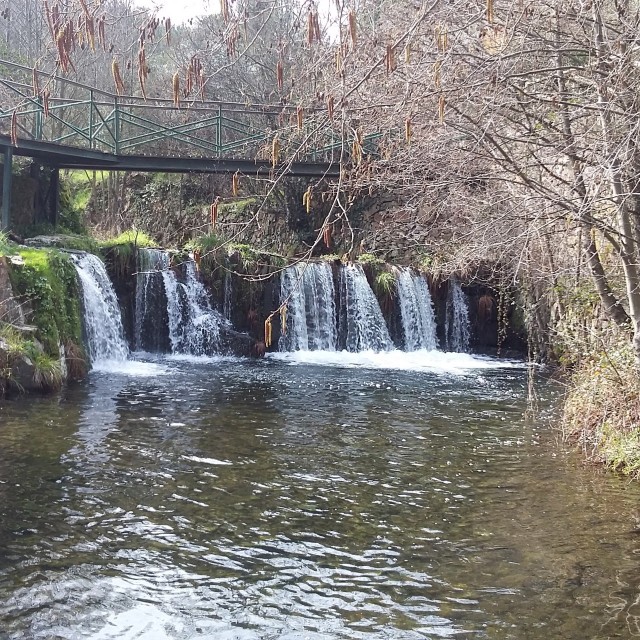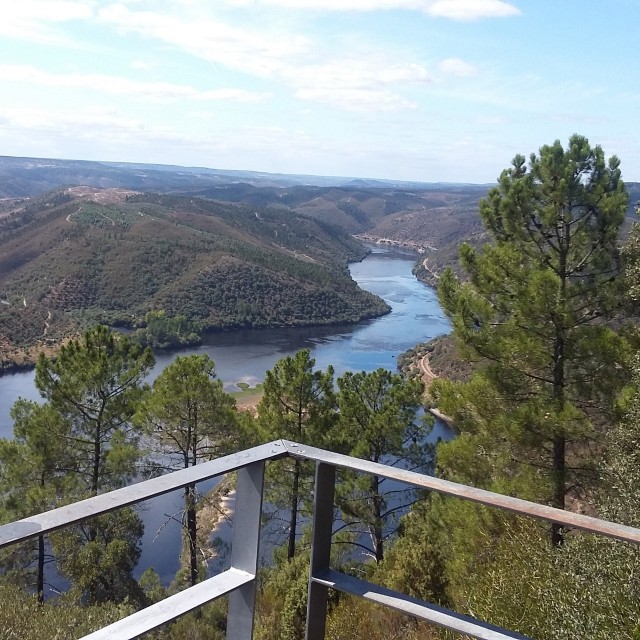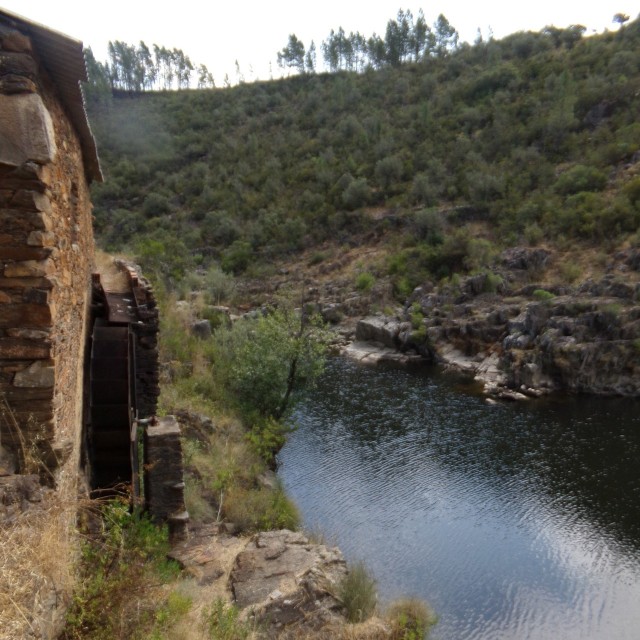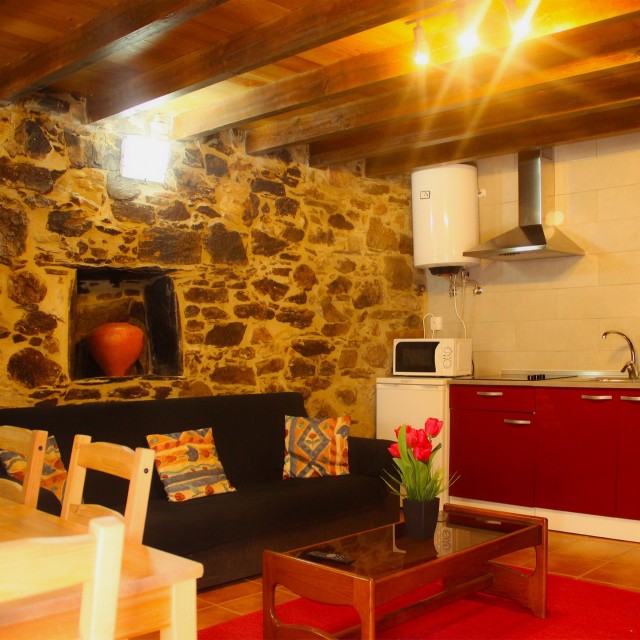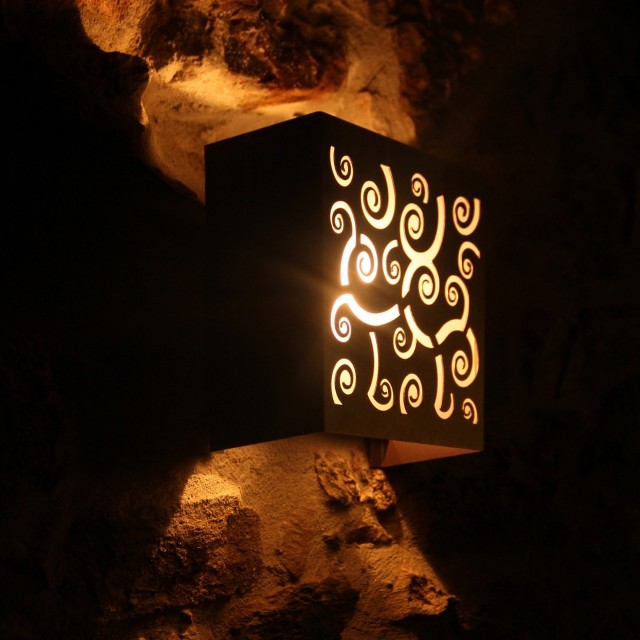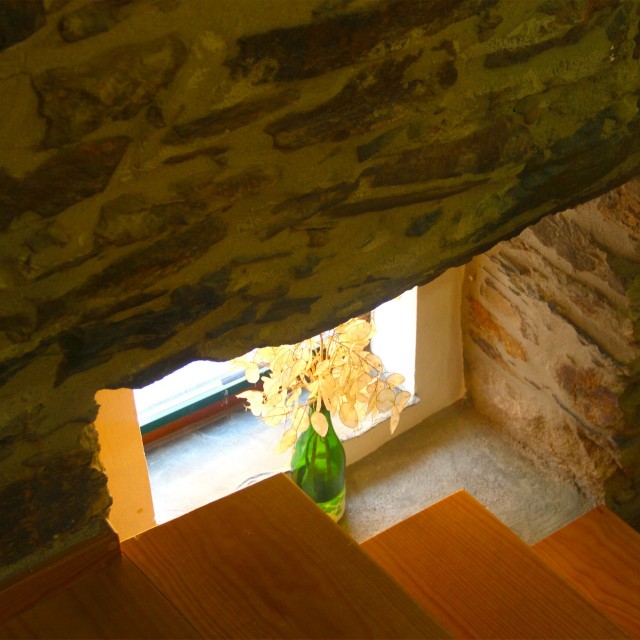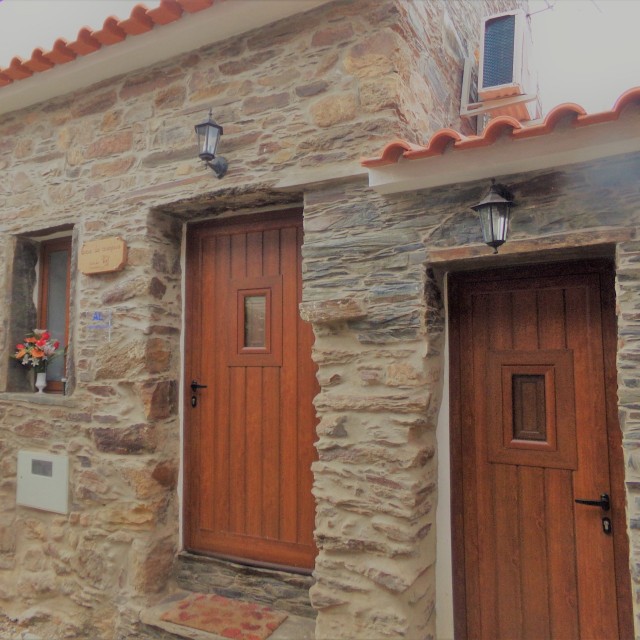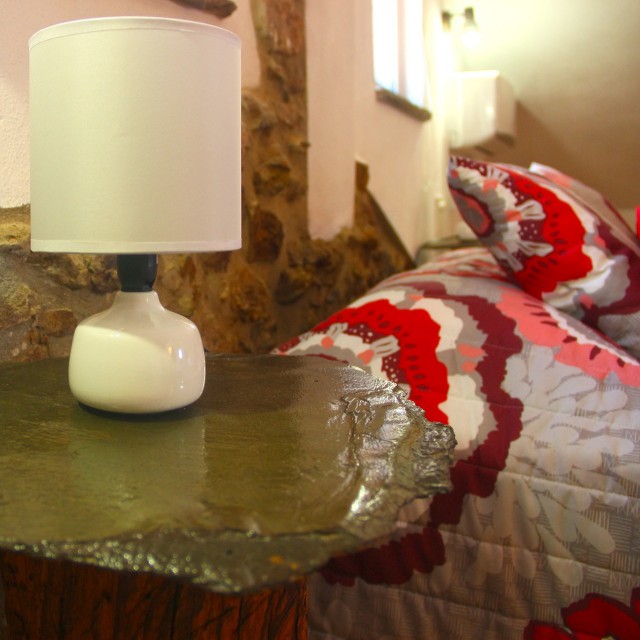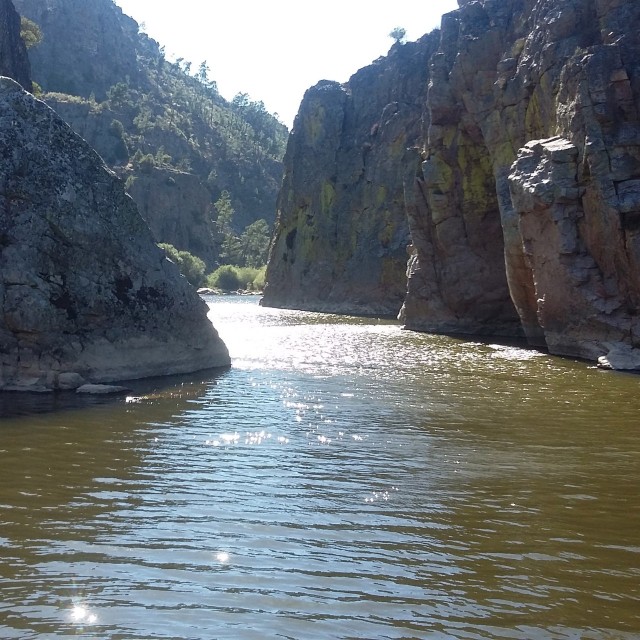 In this place, so close to paradise, right in the heart of the Naturtejo GeoPark, where the contrast of the sky mixes with the mountains and the pine forest, the "Casas dos Carregais" were born.

Rebuilt in stone and schist in a combination of traditional and modern design, they are located in a village with delightful, picturesque features, which gave the name to these houses: the village of Carregais. The houses are named after the trees of the region that give us wonderful fruits, flavours and fantastic colours: Cerejeira (cherry tree), Oliveira (olive tree), Laranjeira (orange tree), Medronheiro (strawberry tree), Ameixeira (plum tree) and Castanheiro (chestnut tree).

Casa da Cerejeira uses cherry motifs and colours. It has a large room with kitchenette and WC on the ground floor, and a bedroom with double bed upstairs.
Surrounding Area
River beach of rejeira at 5.5km
MTB Center Praia Fluvial da Fróia at 7.5km
River beach of Fróia at 7.6km
River beach of Alvito da Beira at 8km
PR8 PNV - Schist Walking Trail Figueira - Por Muros de Xisto at 8.1km
Aldeias do Xisto Shop in Figueira at 8.1km
Restaurant Casa da Ti Augusta at 8.1km
Living Science and Proença-a-Nova forest centre at 10.5km
River beach of Sesmo at 11km
MTB Center Sarzedas at 11.6km
Information
Available all year round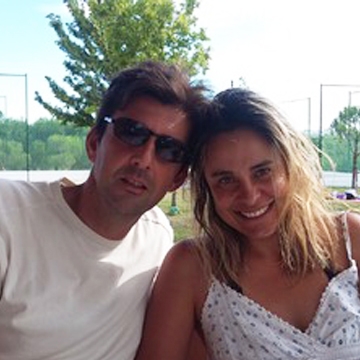 Host
Rui e Olga Lopes
Rui and Olga lived in Mafra and worked for about 20 years in the capital, but their desire for greater tranquillity and quality of life brought them to Carregais. Rui already had family in the village and already knew all its nooks and crannies from his childhood and adolescence. They had been coming here every year to be with their family and friends and to enjoy the immensity of the landscape and the quietness, and have a few days' rest. Until one day they hit on the idea of creating some accommodation and share the beauties of the village and its magnificent surroundings. So they came to st

Carla
"Very cosy, super comfortable, with all the necessary amenities. An excellent kitchen which was great for making lovely meals. The village is fantastic for a rest and for nice walks down to the river. We had the opportunity to meet some locals, it was excellent. We could not have had a better welcome from our hosts, Olga and Rui, who are super friendly and made us feel at home. We'll definitely be going again! " April 22, 2019
Location
Rua do Forno, Carregais, Proença-a-Nova 6150-112
Latitude: 39.760276821543
Longitude: -7.7582272711639