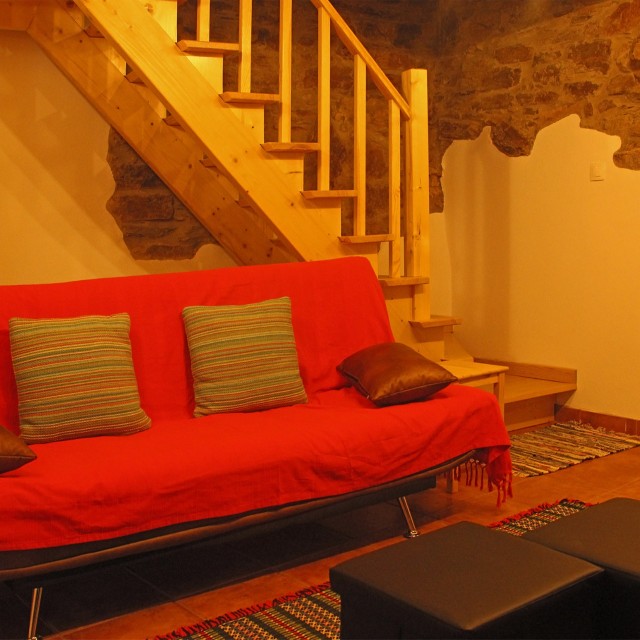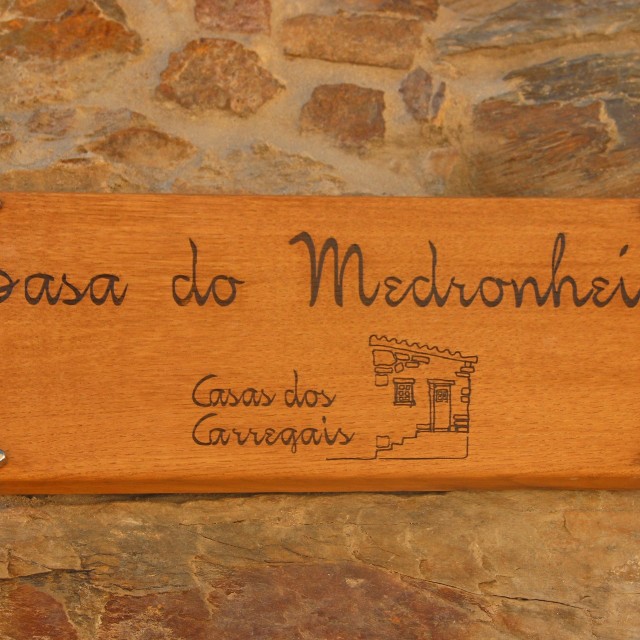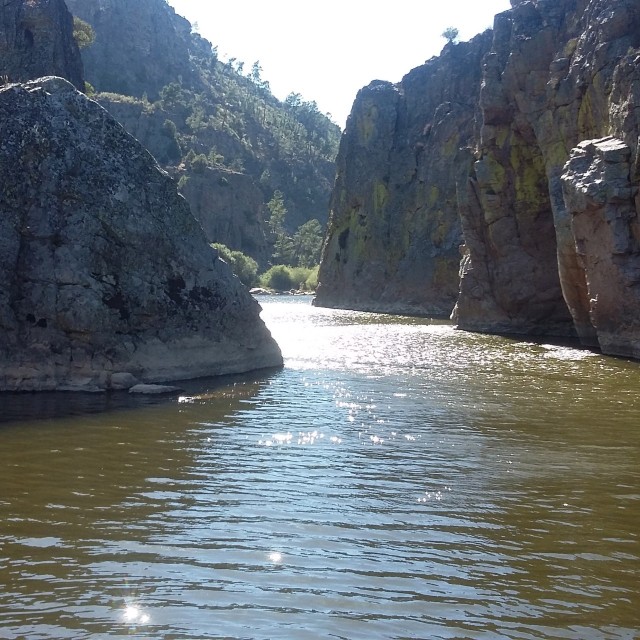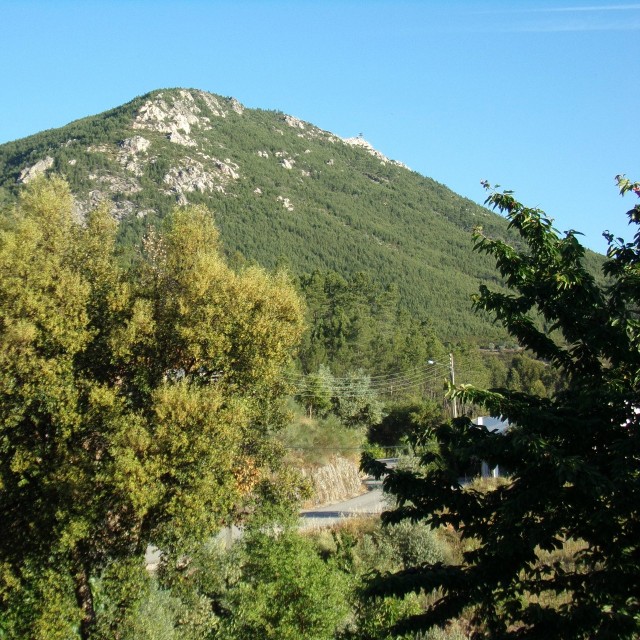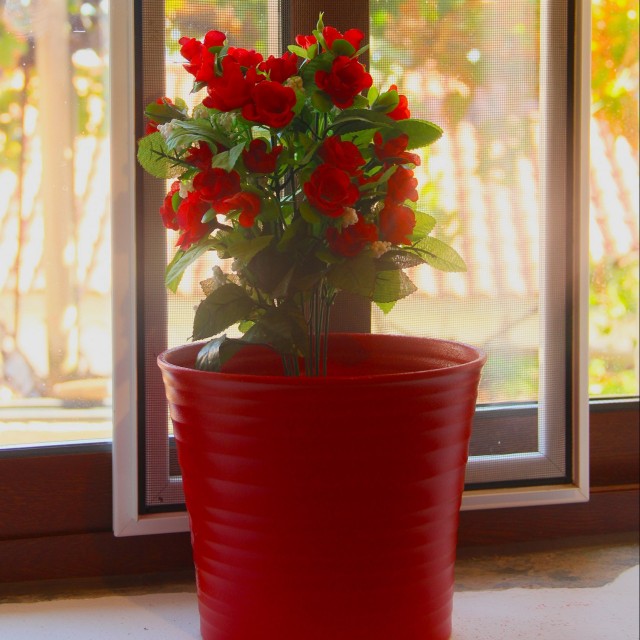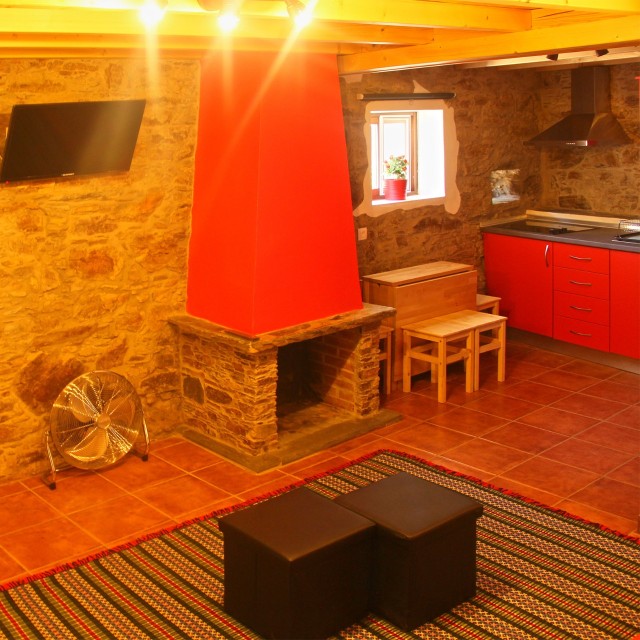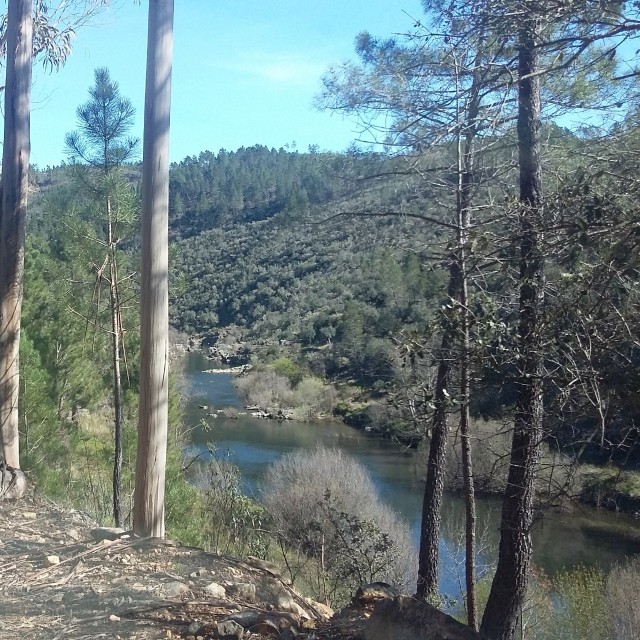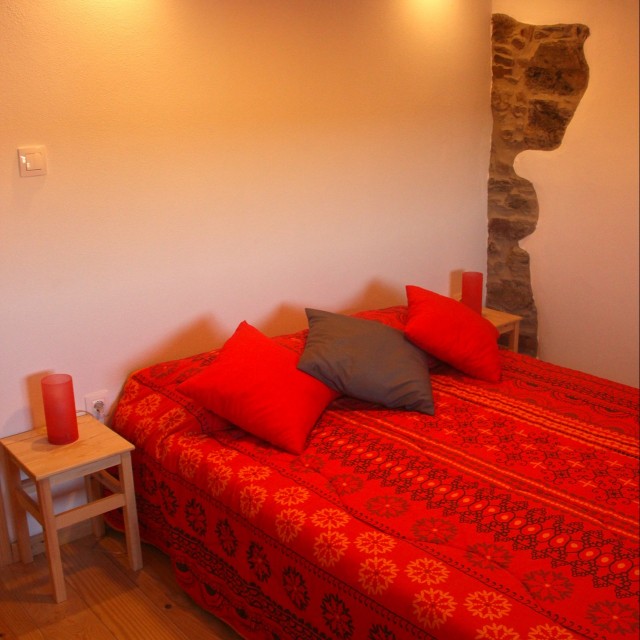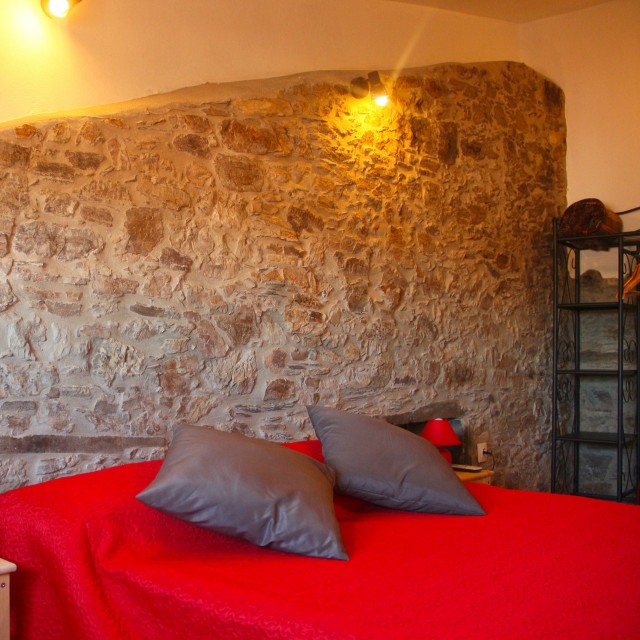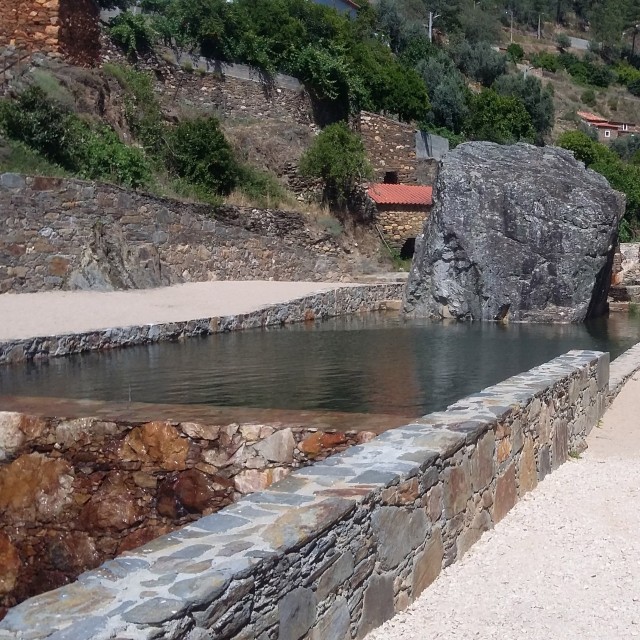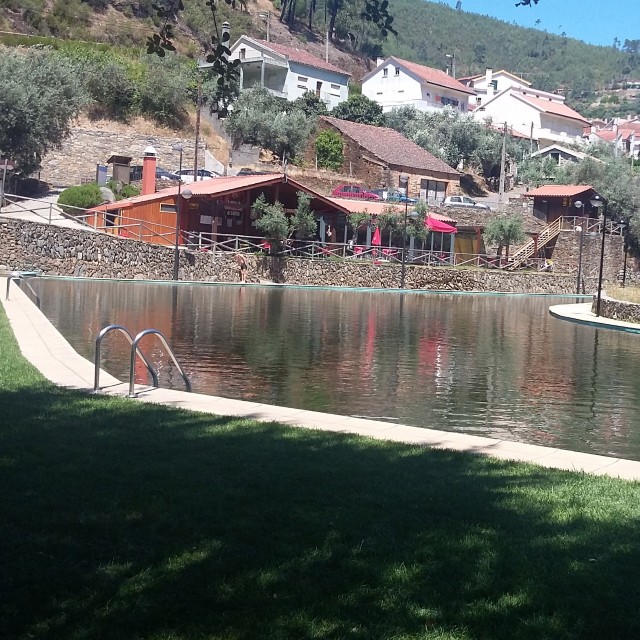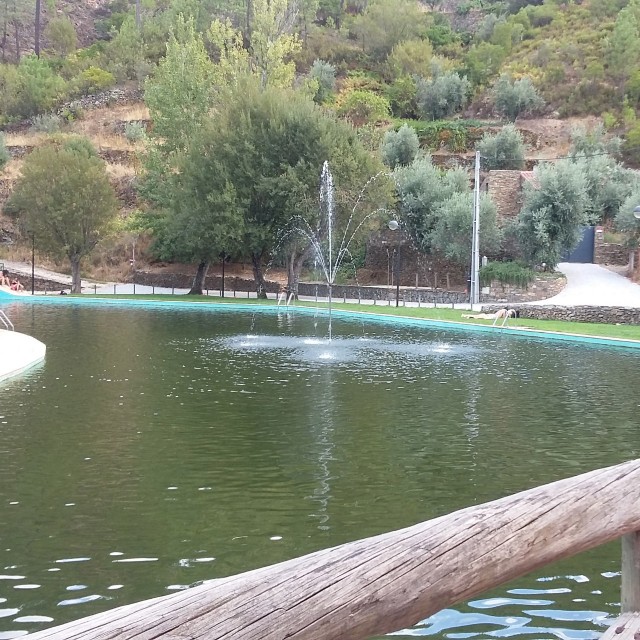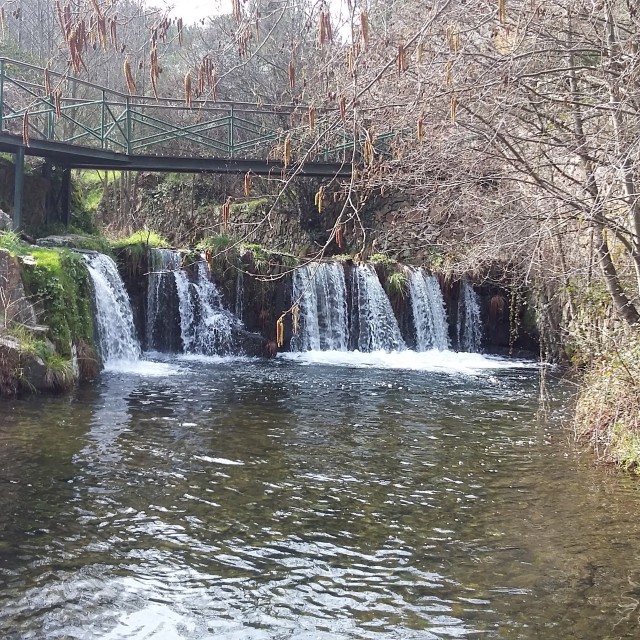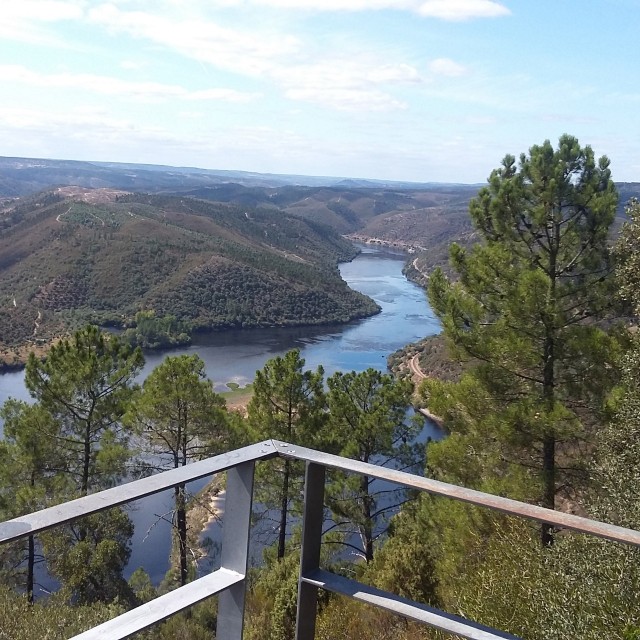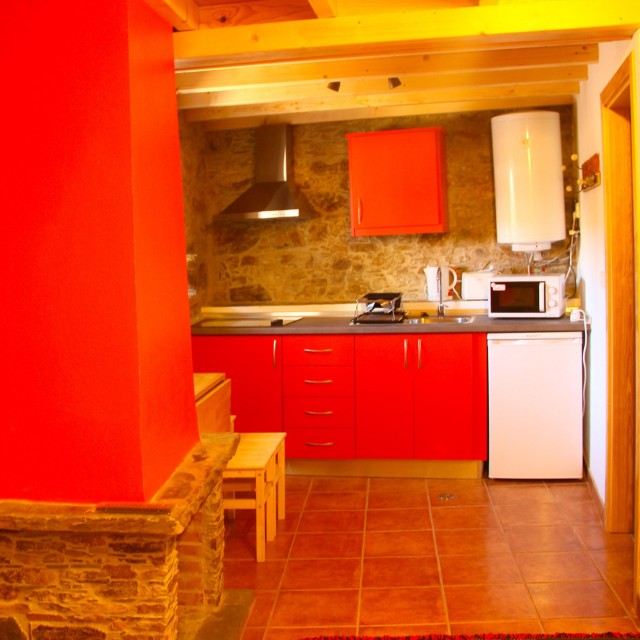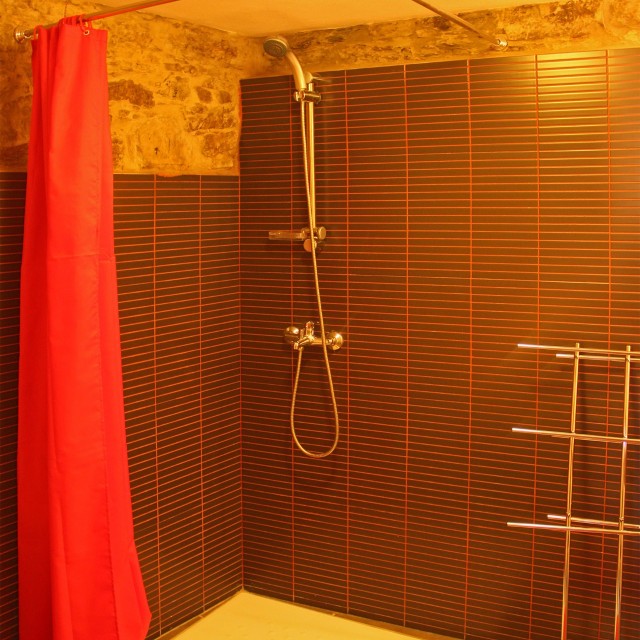 In this place, so close to paradise, right in the heart of the Naturtejo GeoPark, where the contrast of the sky mixes with the mountains and the pine forest, the "Casas dos Carregais" were born.

Rebuilt in stone and schist in a combination of traditional and modern design, they are located in a village with delightful, picturesque features, which gave the name to these houses: the village of Carregais. The houses are named after the trees of the region that give us wonderful fruits, flavours and fantastic colours: Cerejeira (cherry tree), Oliveira (olive tree), Laranjeira (orange tree), Medronheiro (strawberry tree), Ameixeira (plum tree) and Castanheiro (chestnut tree).

According to the sweet, varied tones of the strawberry tree, Casa do Medronheiro has an open plan living room with fireplace and kitchen, as well as WC on the ground floor. Upstairs, the house has two double bedrooms, with unobstructed views of the mountains.
Surrounding Area
River beach of rejeira at 5.5km
MTB Center Praia Fluvial da Fróia at 7.5km
River beach of Fróia at 7.6km
River beach of Alvito da Beira at 8km
PR8 PNV - Schist Walking Trail Figueira - Por Muros de Xisto at 8.1km
Aldeias do Xisto Shop in Figueira at 8.1km
Restaurant Casa da Ti Augusta at 8.1km
Living Science and Proença-a-Nova forest centre at 10.5km
River beach of Sesmo at 11km
MTB Center Sarzedas at 11.6km
Information
Disponible tous les jours de l'année.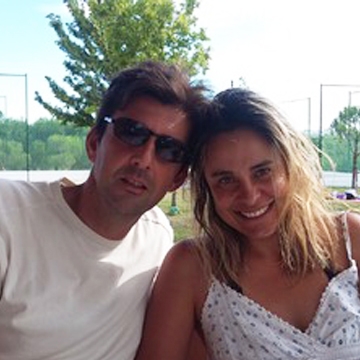 Host
Rui e Olga Lopes
Rui and Olga lived in Mafra and worked for about 20 years in the capital, but their desire for greater tranquillity and quality of life brought them to Carregais. Rui already had family in the village and already knew all its nooks and crannies from his childhood and adolescence. They had been coming here every year to be with their family and friends and to enjoy the immensity of the landscape and the quietness, and have a few days' rest. Until one day they hit on the idea of creating some accommodation and share the beauties of the village and its magnificent surroundings. So they came to st
"Excelente estadia. Casa confortável e óptima para uma família. Localização muito boa perto de vários pontos de interesse e com bons percursos para caminhadas ou corrida. Bom destino para voltar no verão. " February 07, 2023

José Júlio
"Casa muito bem equipada com excelentes condições, localizada num ambiente relaxante. Muito bom para descansar. Os anfitriões foram muito simpáticos, sempre disponíveis e prestáveis para ajudar no que fosse necessário. Sem dúvida uma excelente opção para conhecer a zona. " June 17, 2022

Anabela
"A casa é muito confortável e decorada com muito bom gosto. A localização é muito agradável, numa aldeia longe dos grandes centros, mas perto da natureza na sua plenitude. As praias fluviais são muito aprazíveis e uma grande alternativa para férias ou escapadinhas. Esta casa tem ainda a vantagem de o casal anfitrião ser muito simpático e que faz tudo para que nos sintamos em casa, com dicas e mimos, nomeadamente um pequeno-almoço delicioso. A repetir, sem dúvida." June 11, 2019
Location
Rua da Eira, Carregais, Proença-a-Nova 6150-112
Latitude: 39.76028506909
Longitude: -7.7582272711639