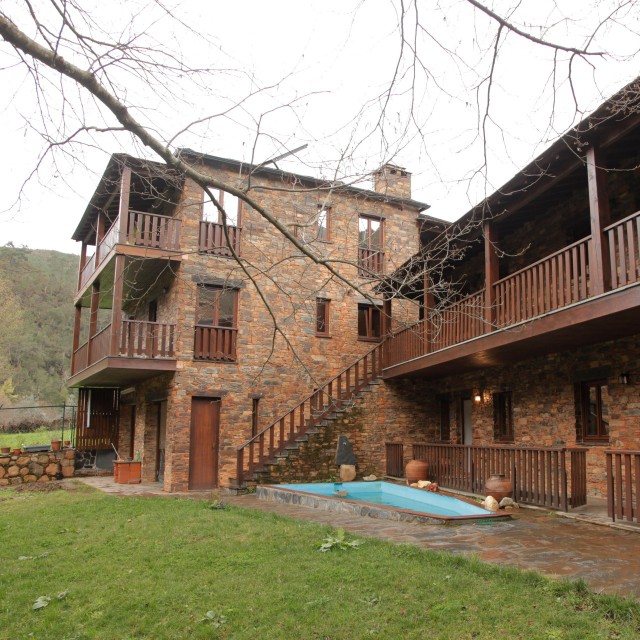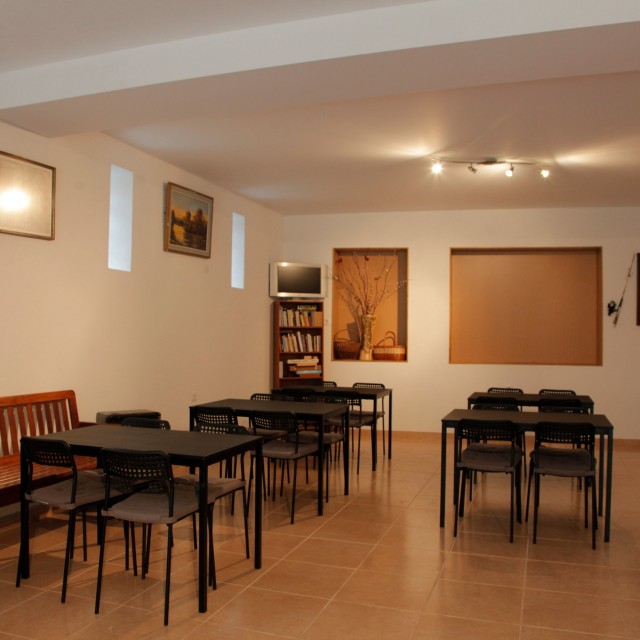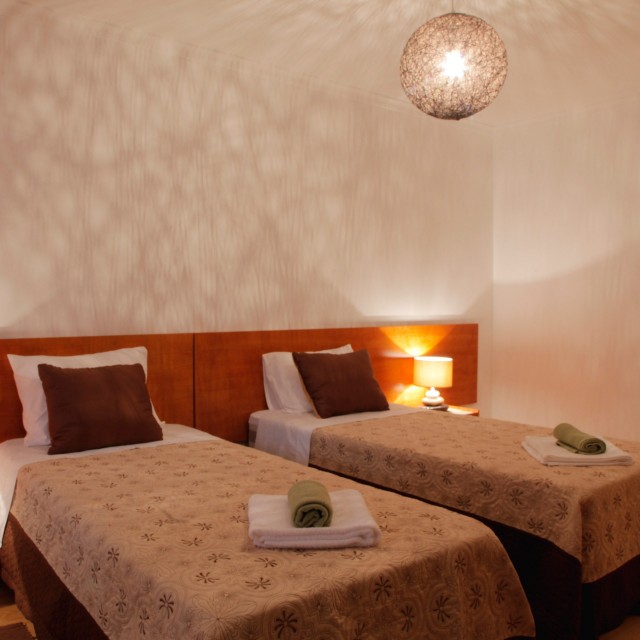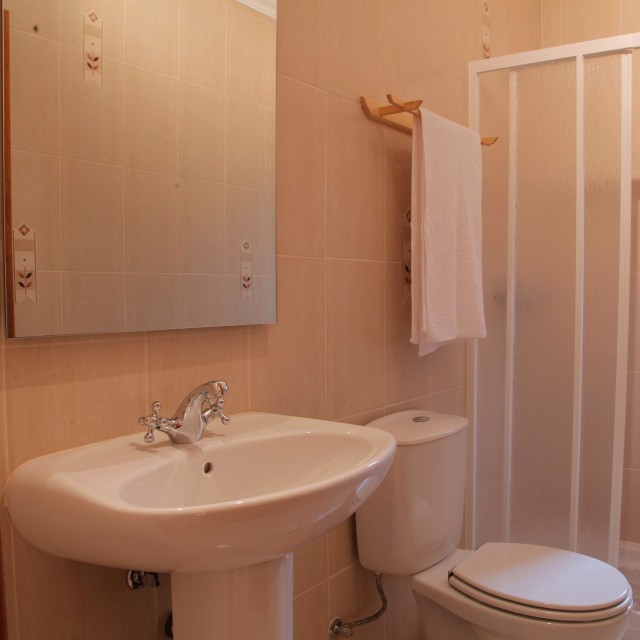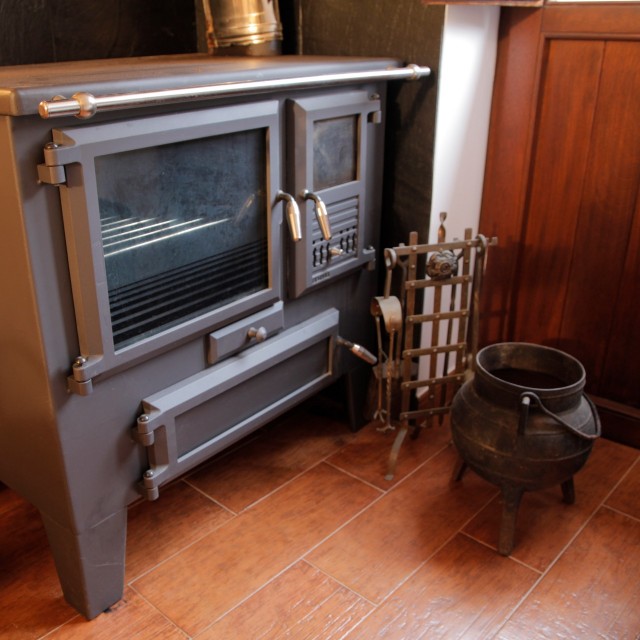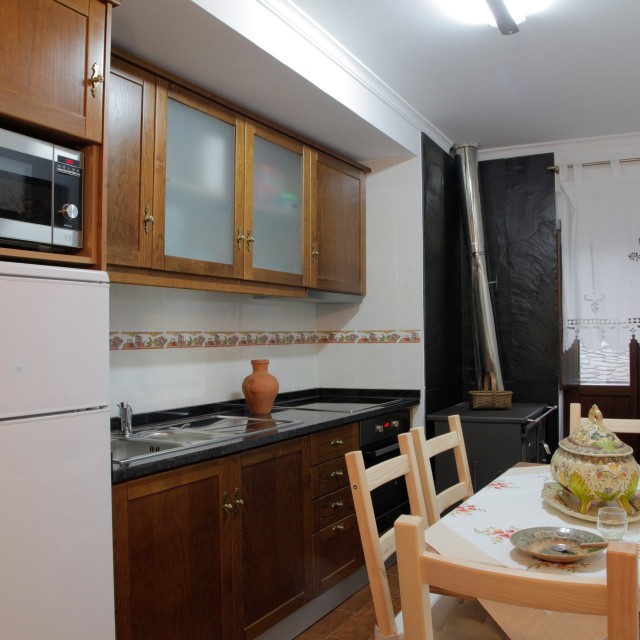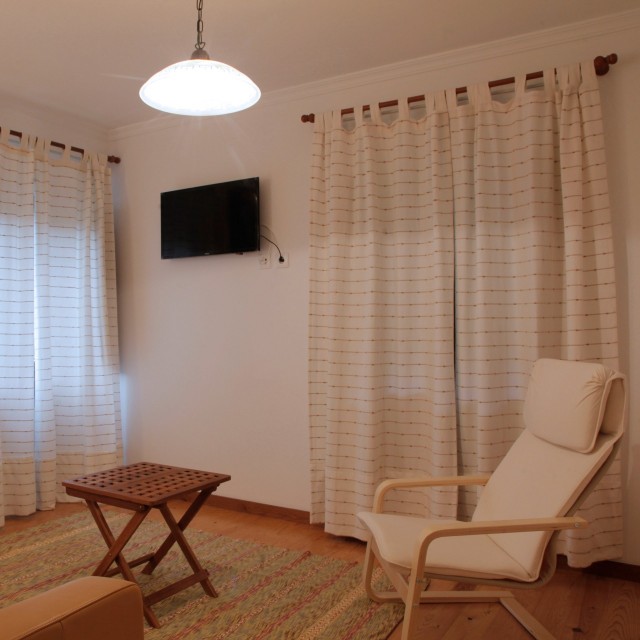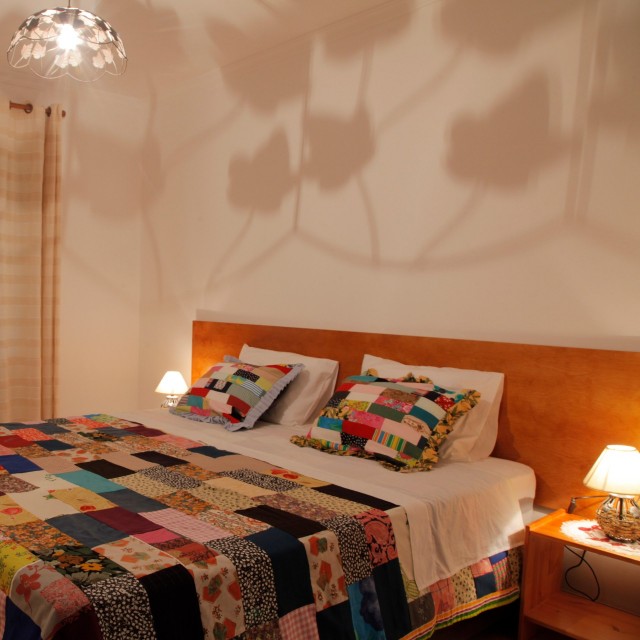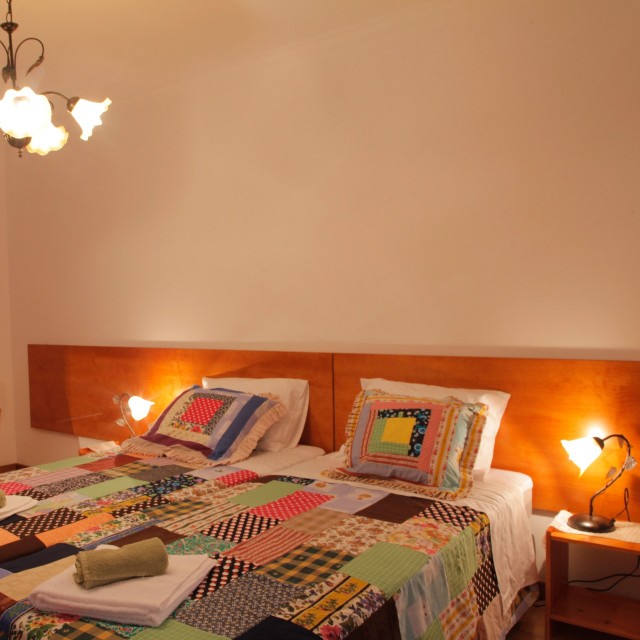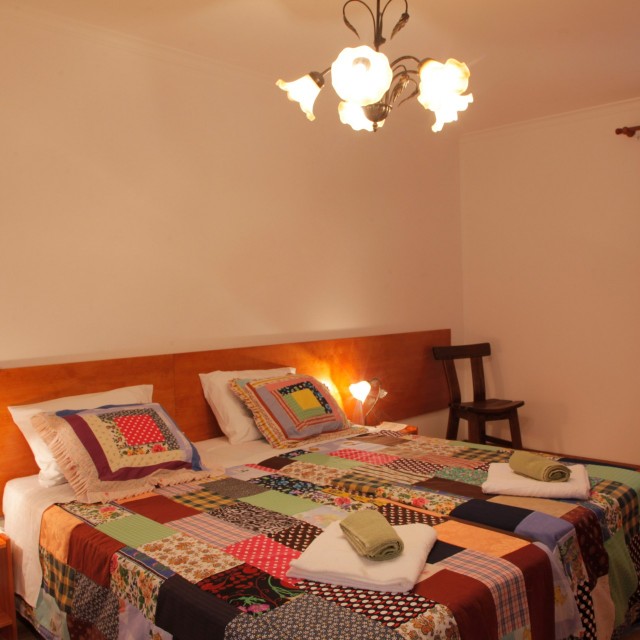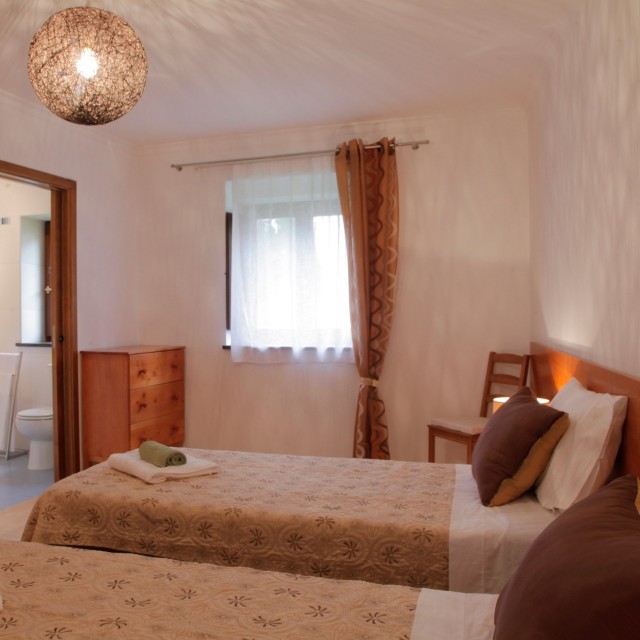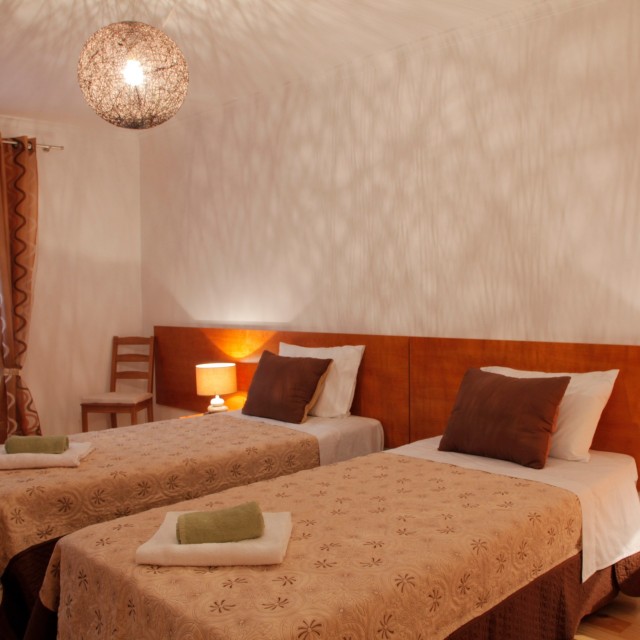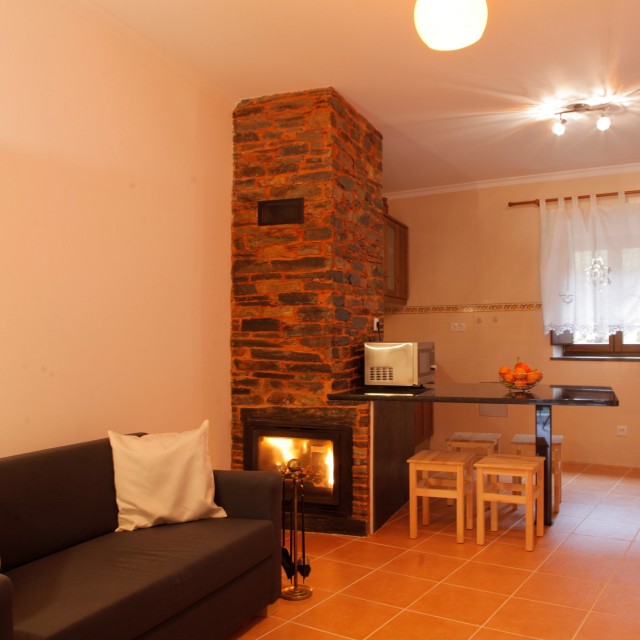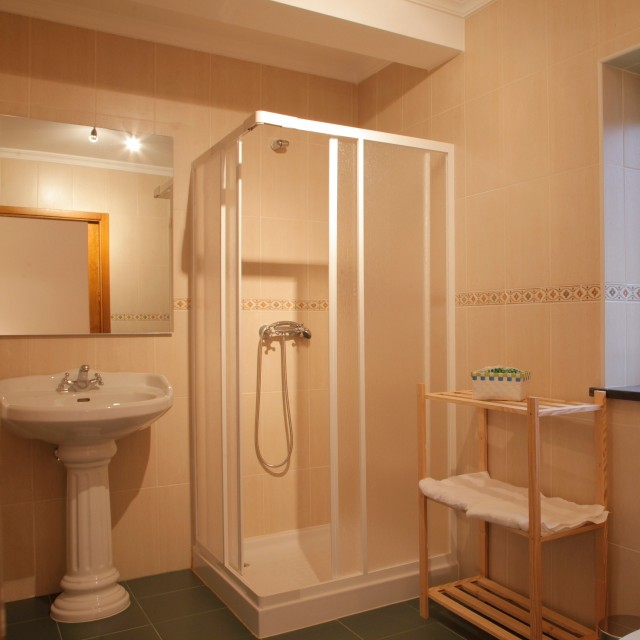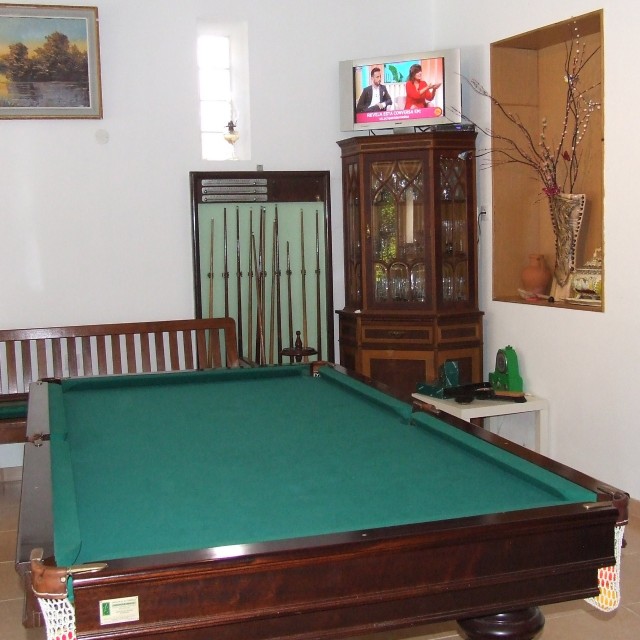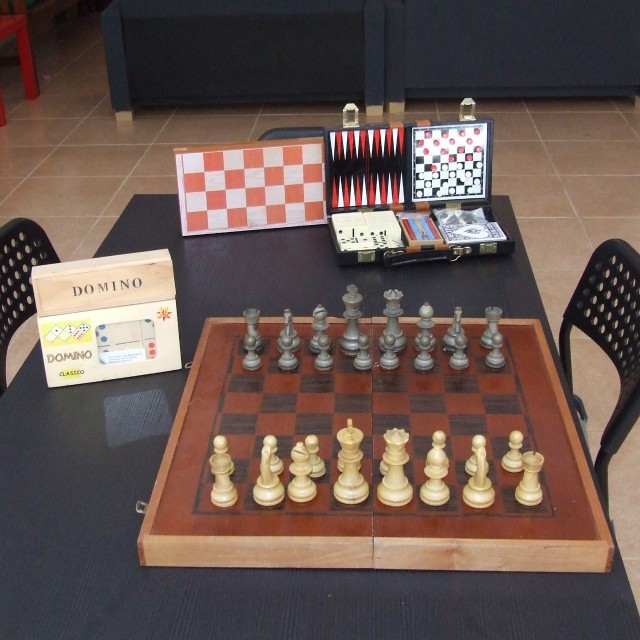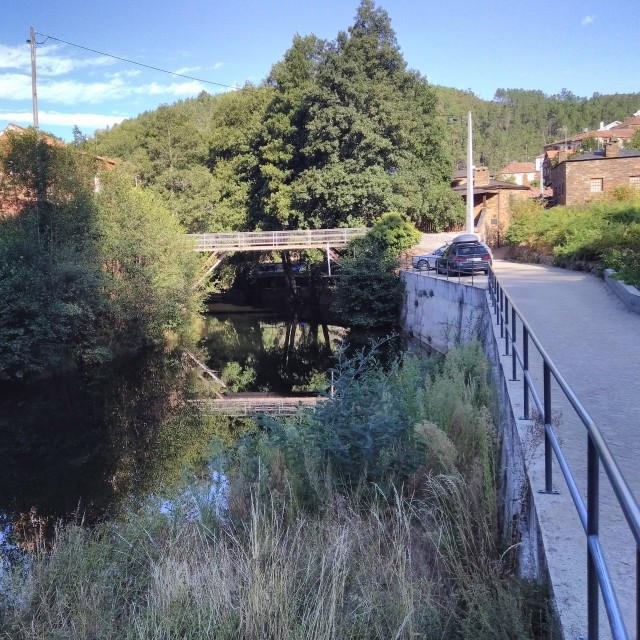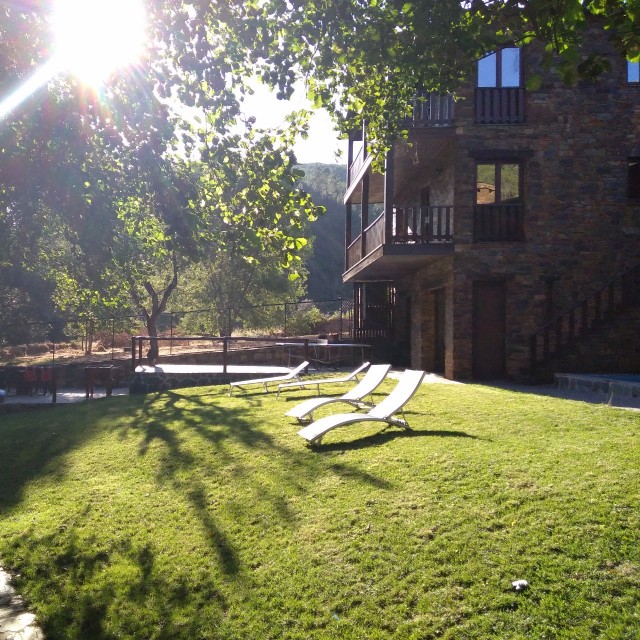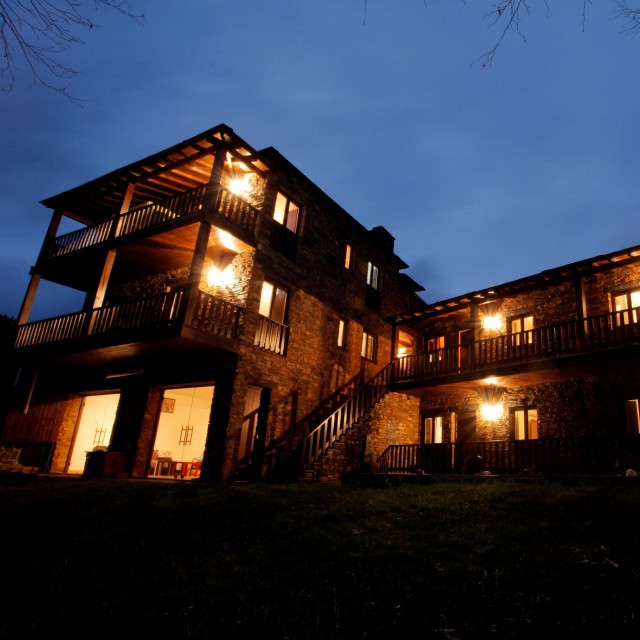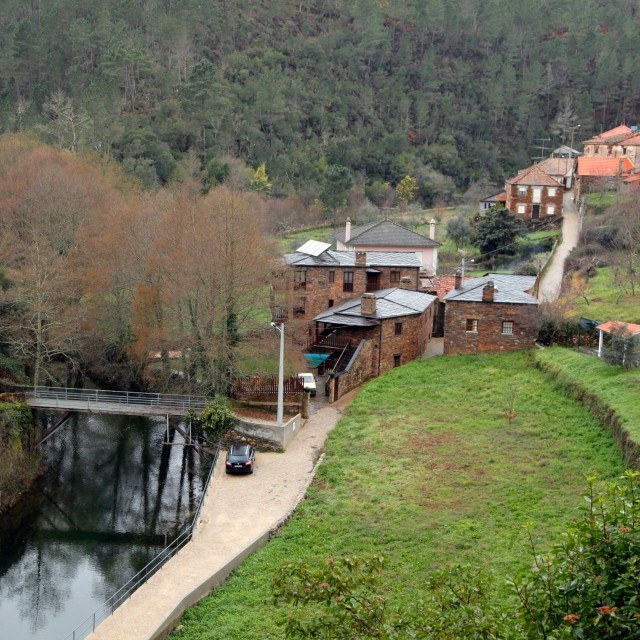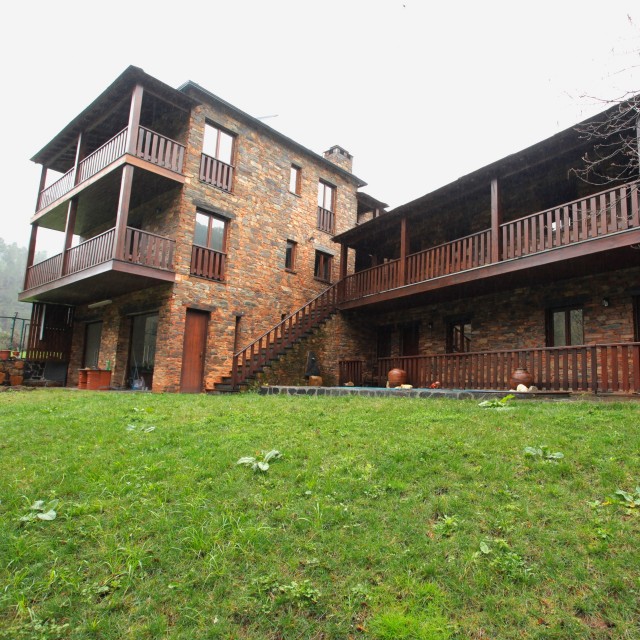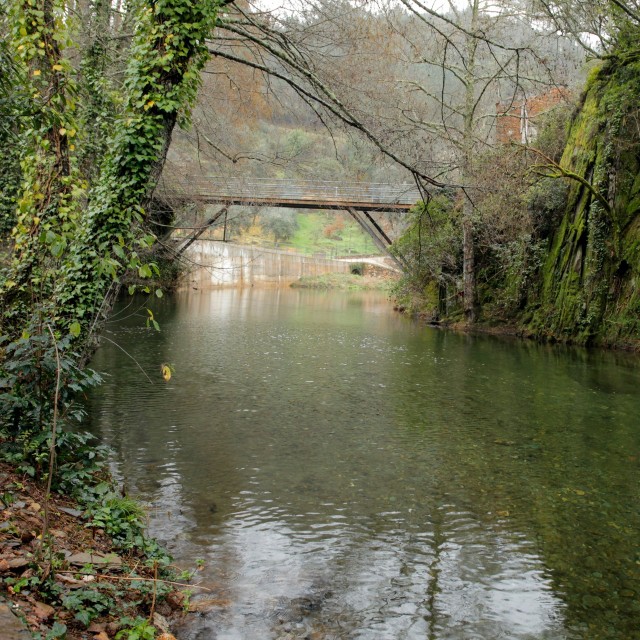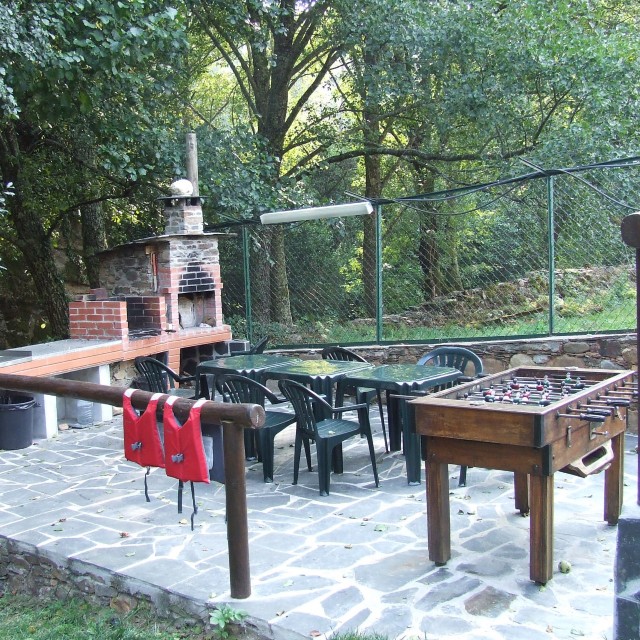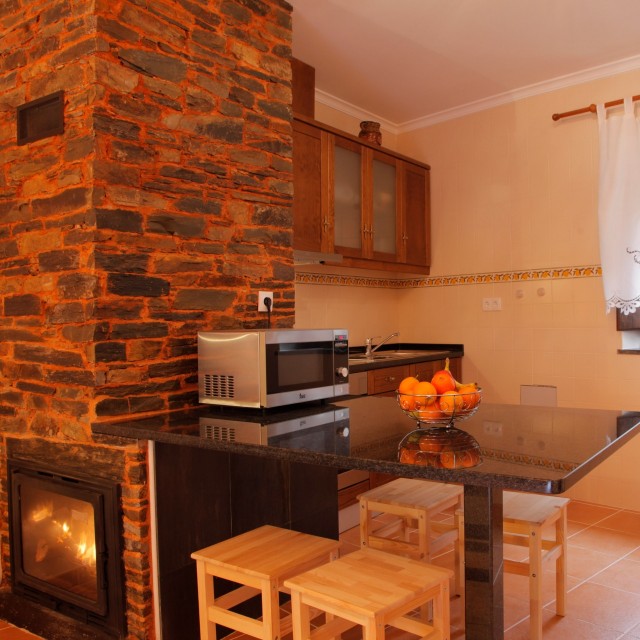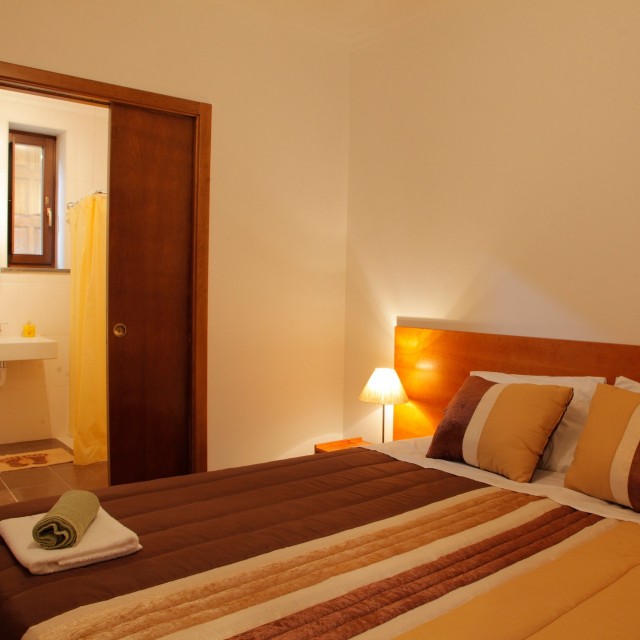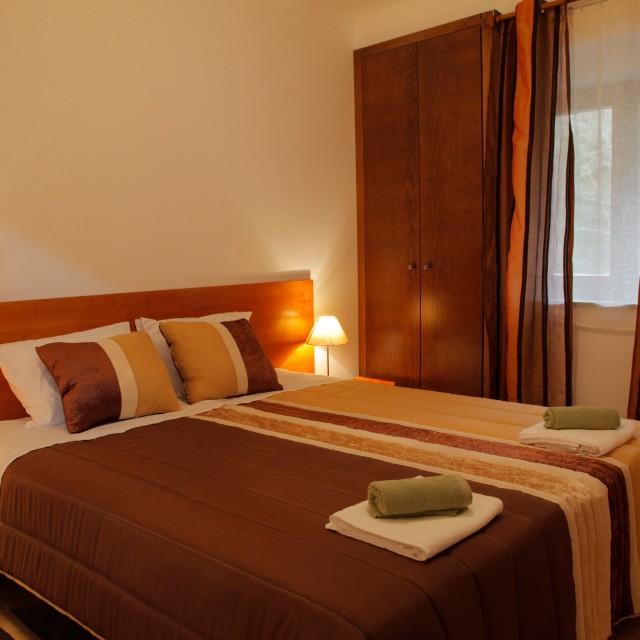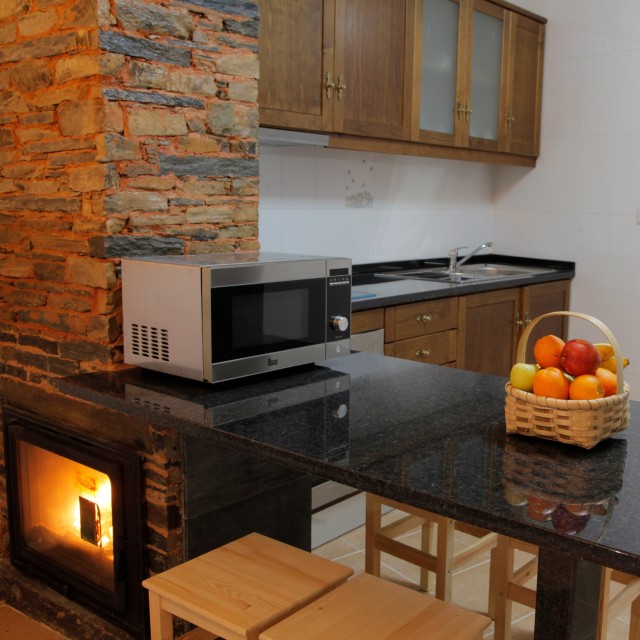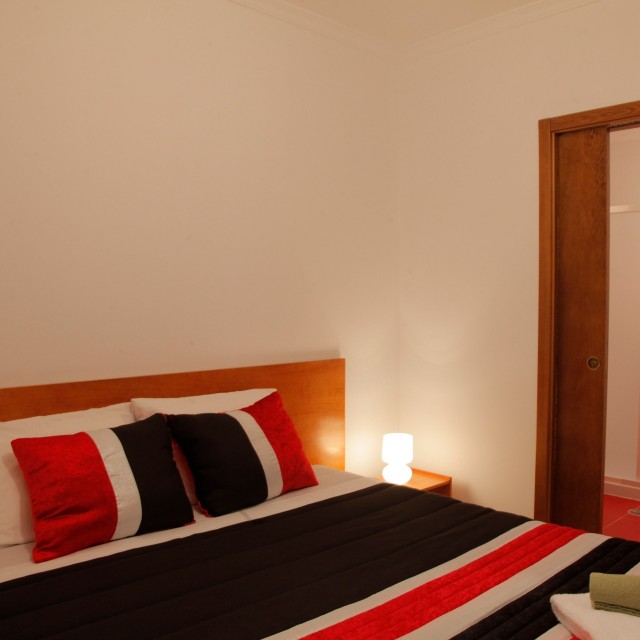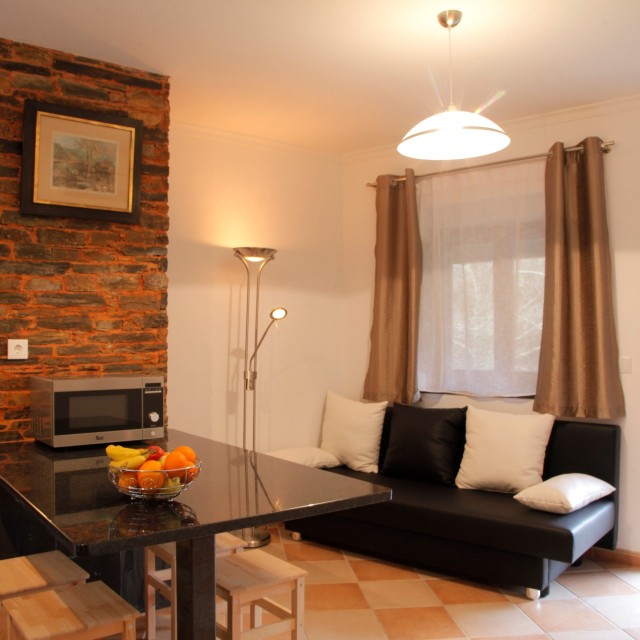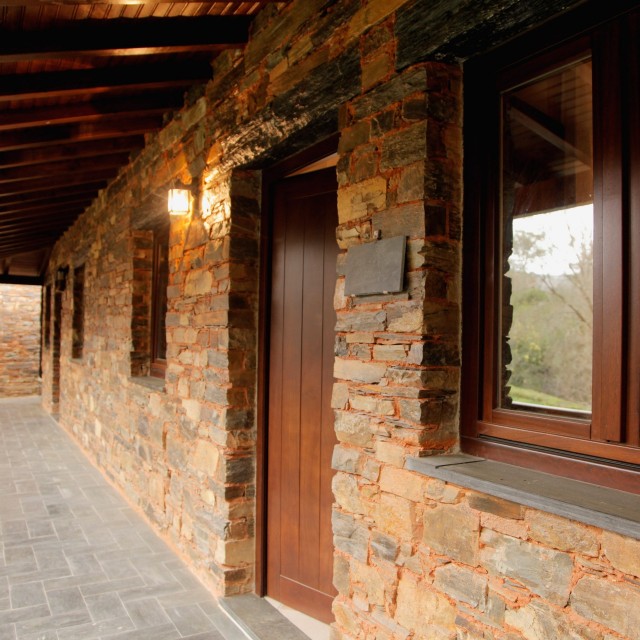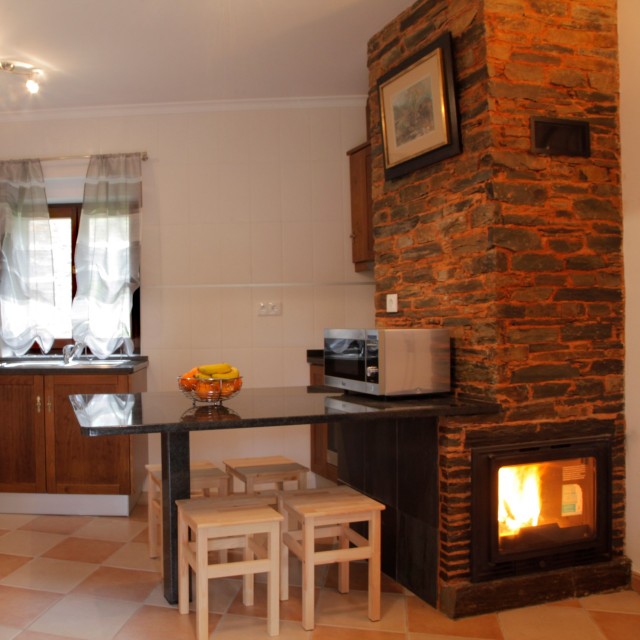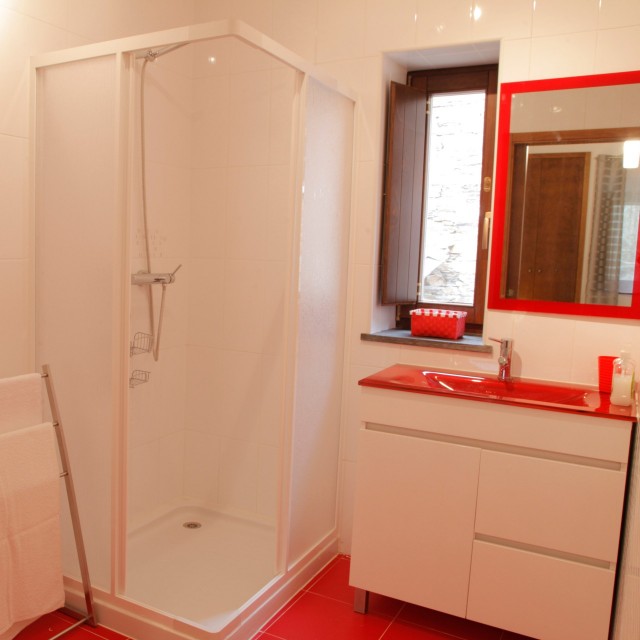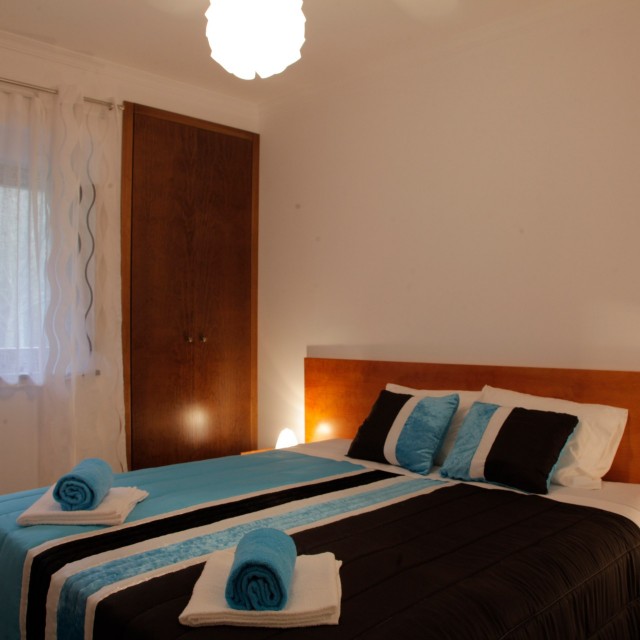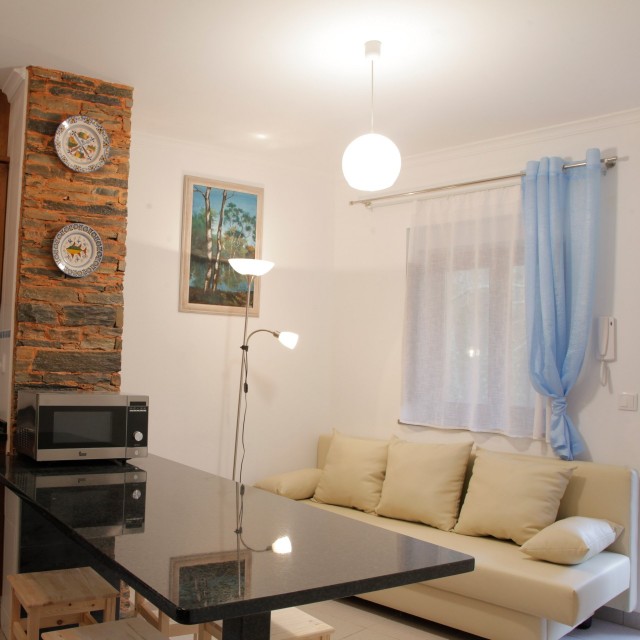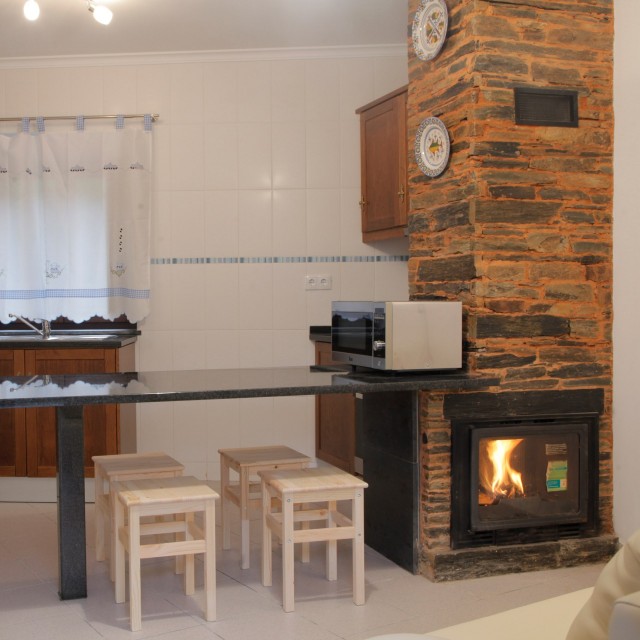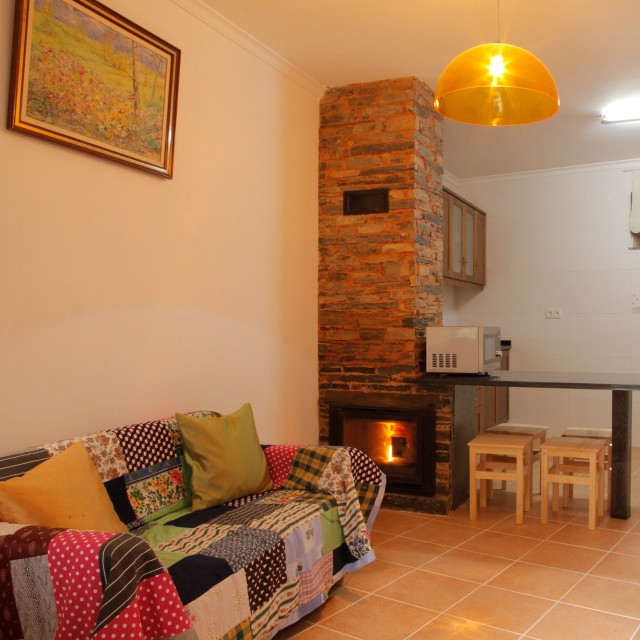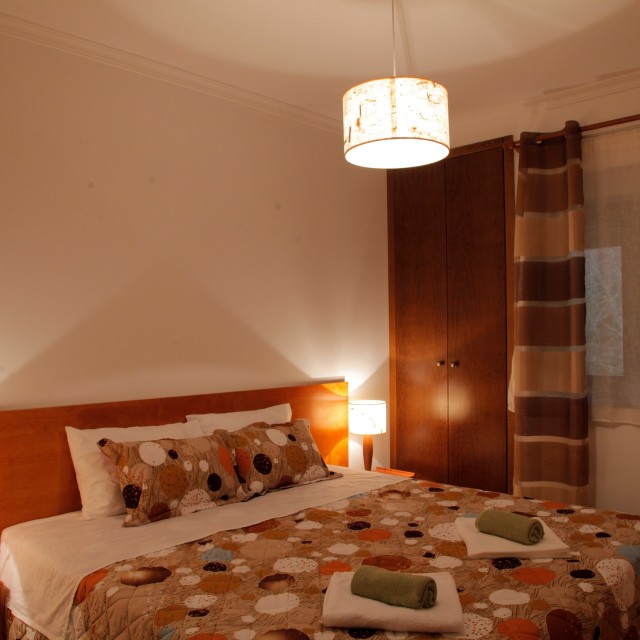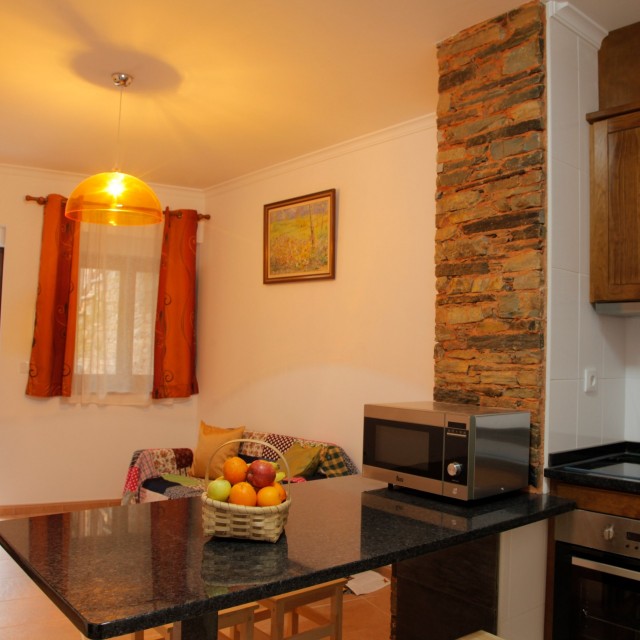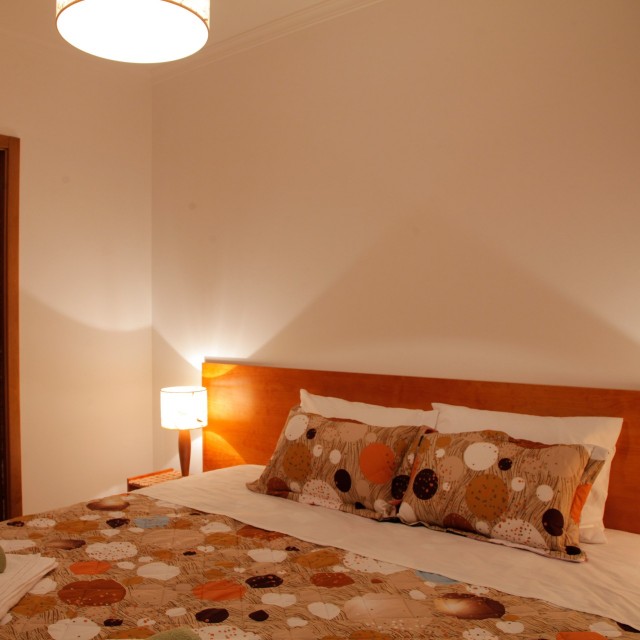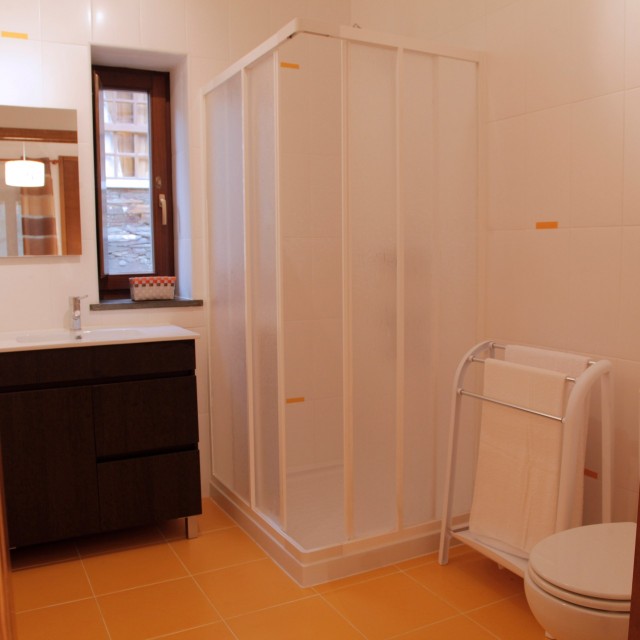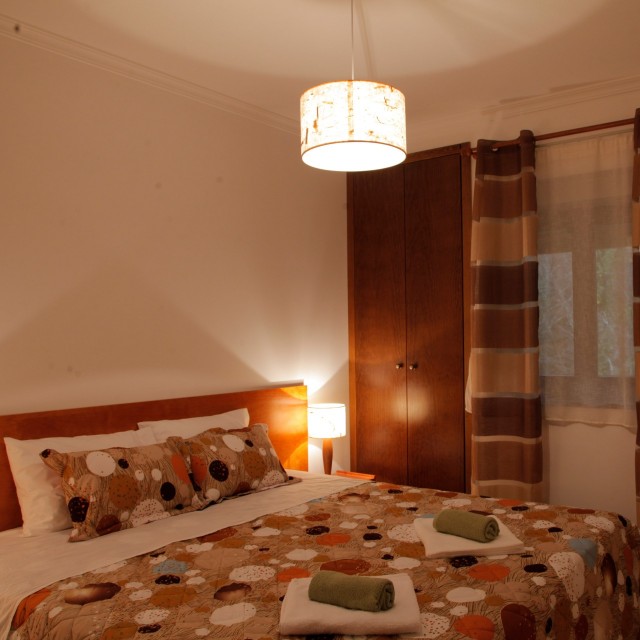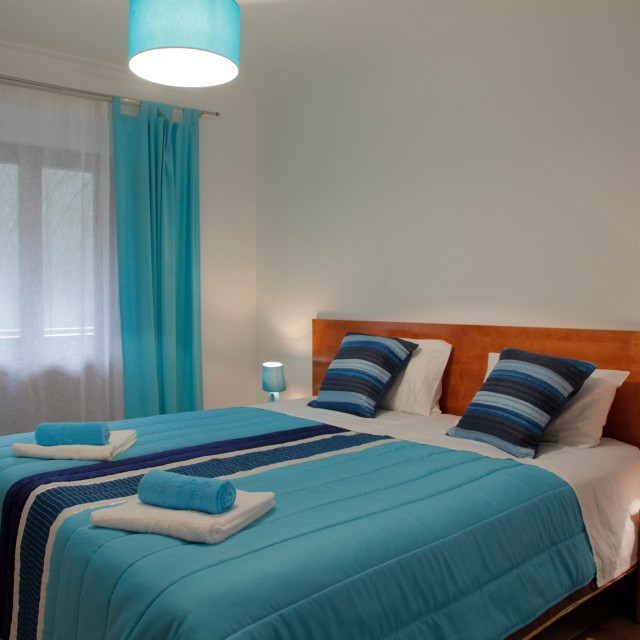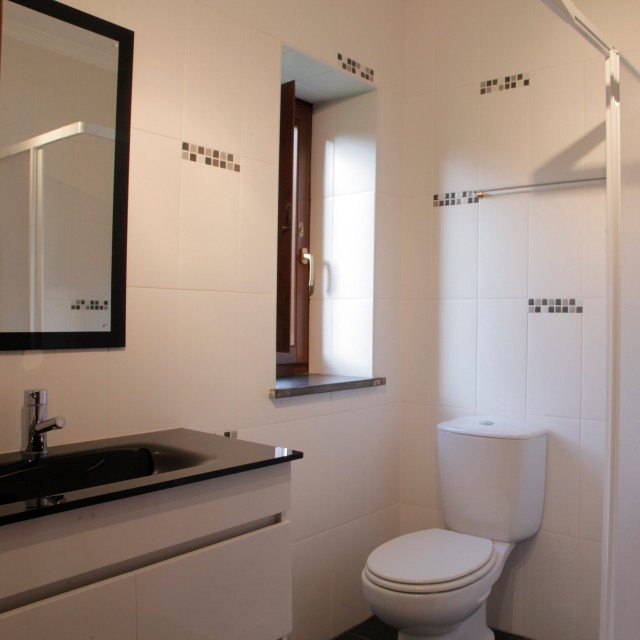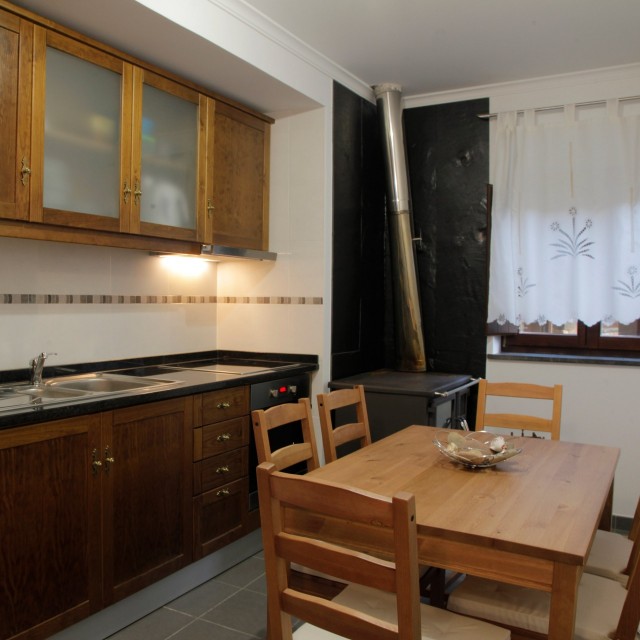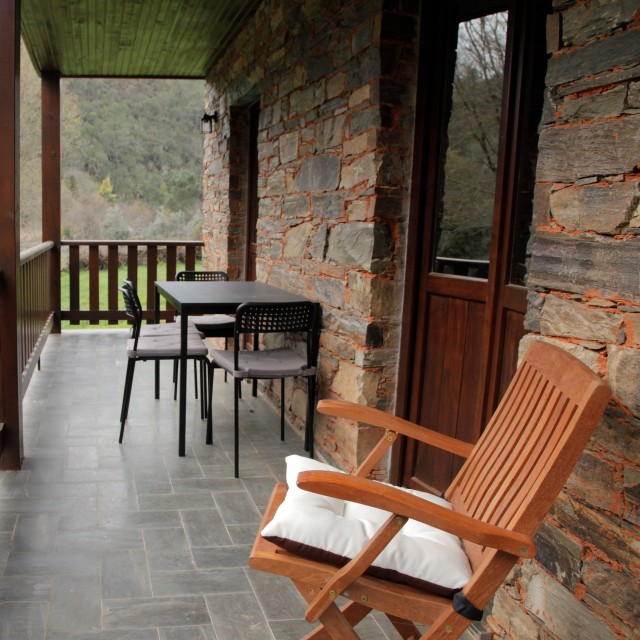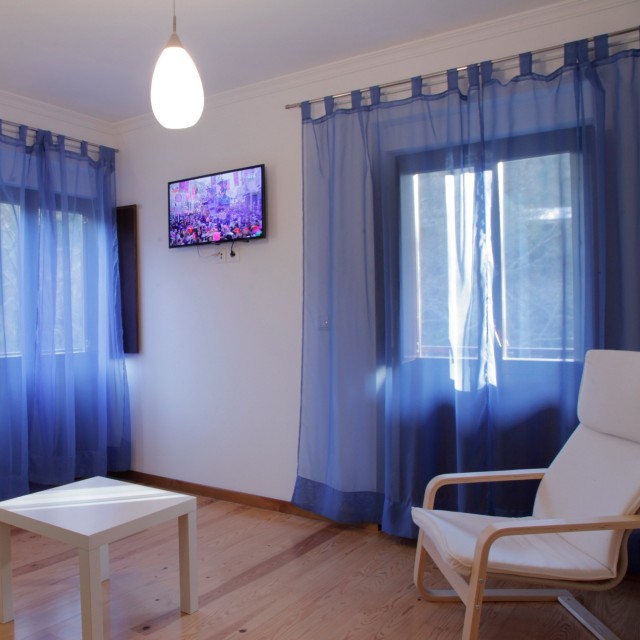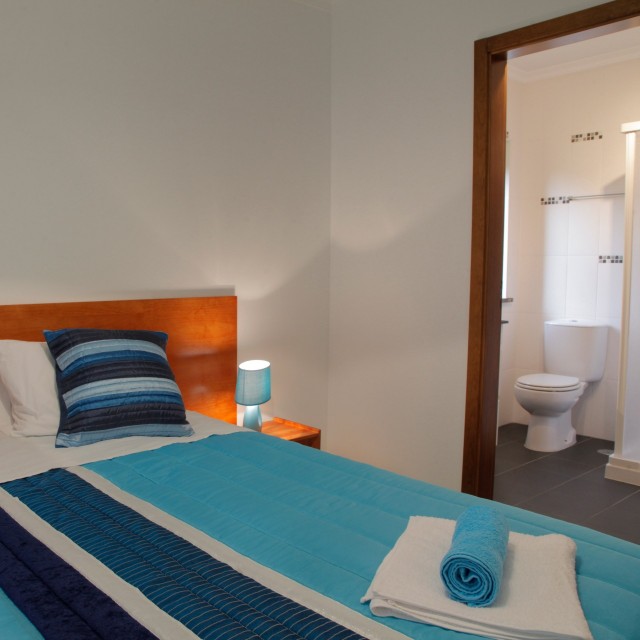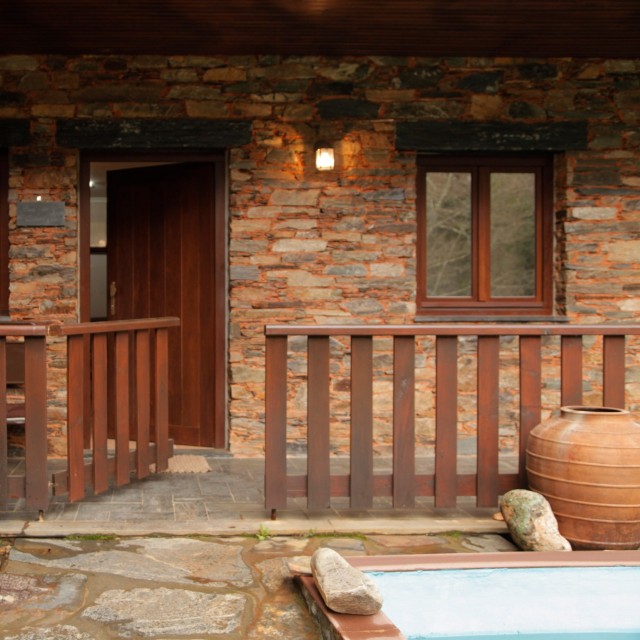 A tourist complex with 6 air-conditioned houses, all with fireplace, private balcony and equipped with dining tables.

Room for social events, bar, small library, board games, table tennis, table football and a pool table. Barbecue, wood oven and outdoor dining areas. Balcony over the river, small waterfall and tank with trout to fish and taste. Rural vegetable garden on land adjacent to the complex. Garden lawns with direct access to the river with river beach and rowing boats.

Located in front of a tranquil lake, the Casas do Rio are the perfect place for enjoying model boats. Its large lounge and bar is dedicated to hosting events. It's linked to an all-year round trout fishing park, equipped with tables, grills and a smoking chamber to taste the genuine flavour of fresh fish.

Licença número: 5757/RNET

Surrounding Area
Restaurant O Pascoal at 2.1km
Monsenhor Nunes Pereira Museum at 2.2km
São Salvador Chapel at 2.2km
Nossa Senhora da Guia Chapel at 2.2km
PR9 PPS - Schist Walking Trail Pampilhosa da Serra - Rota do Velho Unhais at 8km
Alpacas of Monte Frio at 8.6km
Margaraça Forest at 8.6km
Nossa Senhora da Assunção Chapel at 8.6km
Information
Minimum availability 2 nights.
Meals and bar service when requested.

Cancellation Policy:
The reservation amount will be converted into credit for later use.

All prices shown include VAT at the legal rate in force.
Host
Maria Odete Pereira de Almeida
A friendly, tolerant and cooperative host, with a natural gift for getting on easily with people and varied professional experience, with an emphasis on hospitality and the like.
"Limpo, calmo e acolhedor é como descrevo as casas do Rio, o Sr. António é super simpático e atencioso sempre bastante preocupado com os hóspedes, se pudéssemos tínhamos ficado mais dias. A única coisa que talvez mudaria seriam os colchões que são demasiado moles e o "sofá" da entrada. Pretendemos voltar um dia :) " September 09, 2022
"Bom acolhimento. limpeza das instalações. é necessário melhorar a sinalética na estrada." June 26, 2022
Irina Daniela Pinto
"Alojamento bem equipado e confortável, com uma paisagem envolvente maravilhosa. Local ótimo para descansar. Salão com ótimas condições para o convívio de grandes grupos, como foi o nosso caso. Anfitrião disponível e simpático. Ficámos todos (adultos e crianças) com vontade de lá voltar." November 11, 2021
"Local muito bonito, com o rio a apenas alguns metros. Caiaques disponíveis para utilização. Bela experiência para toda a família" September 14, 2021
"Casa muito bonita. A 7-8 metros do rio. Envolvente muito bonita. Limpeza adequada, casa equipada para as necessidades normais de família de 5. Serviço simpático q nos facilitou tudo na reserva. Pena não estarem a servir pequeno almoço por causa de covid." July 22, 2020
"Paz e sossego. Passeios e paisagens magníficas." June 24, 2019

Juan Jose
"The houses are immaculate, they have all the necessary facilities, heating, air conditioning, excellent beds. The area is idyllic with the river beach, Antonio is charming. The only problem is the roads that really need improving. But the Schist Villages are worth a visit. The 2017 fire disaster was a great pity, but the people are lovely and it is worth visiting for that alone, we will go back for sure." April 23, 2019
Location
Rua de Baixo, Cavaleiros de Baixo, Pampilhosa da Serra 3320-075
Latitude: 40.154420199193
Longitude: -7.9476991312828