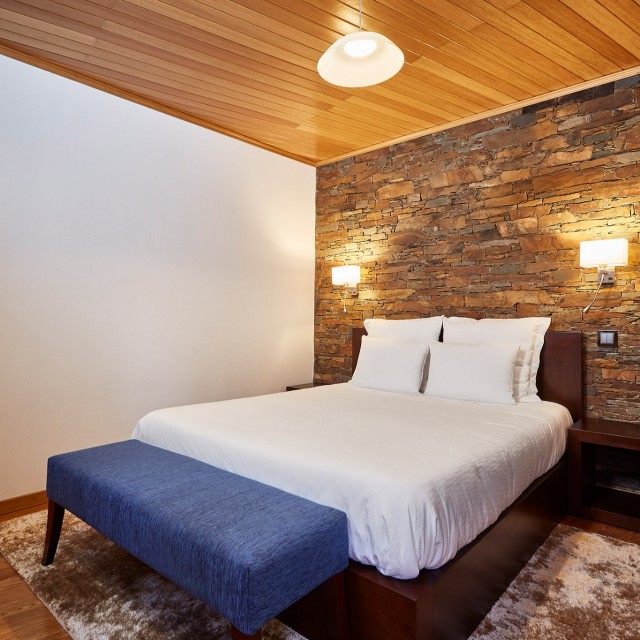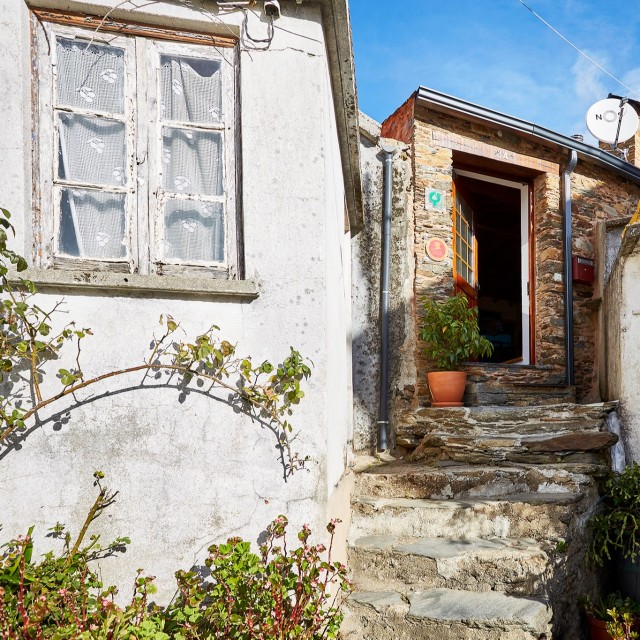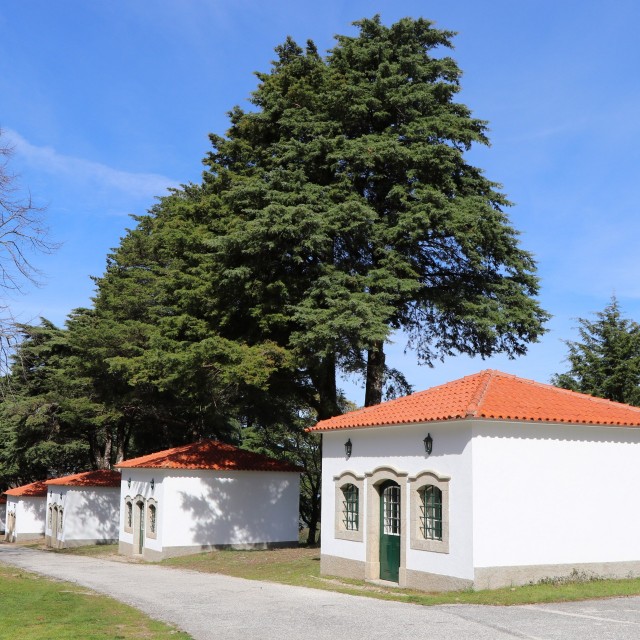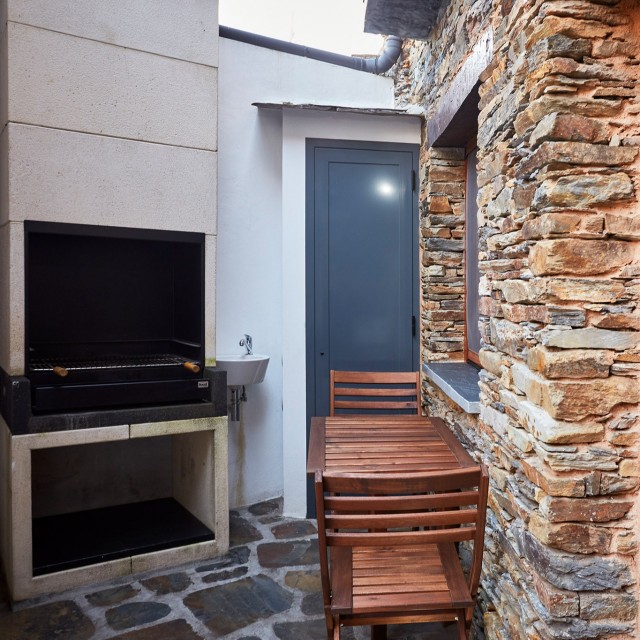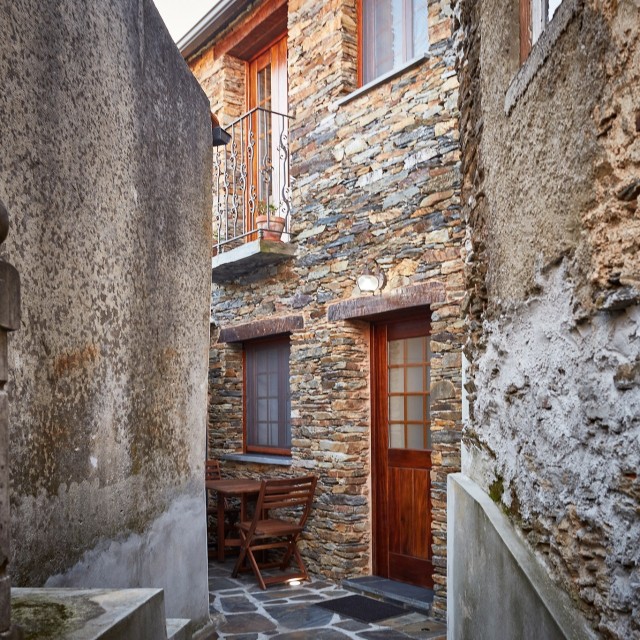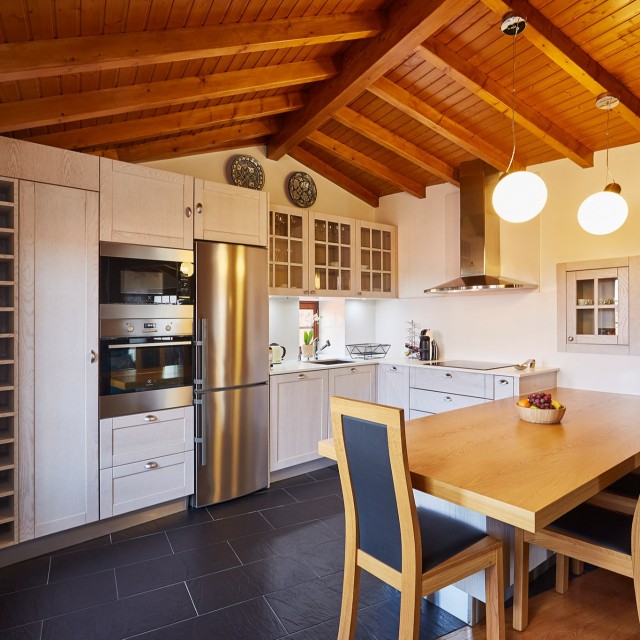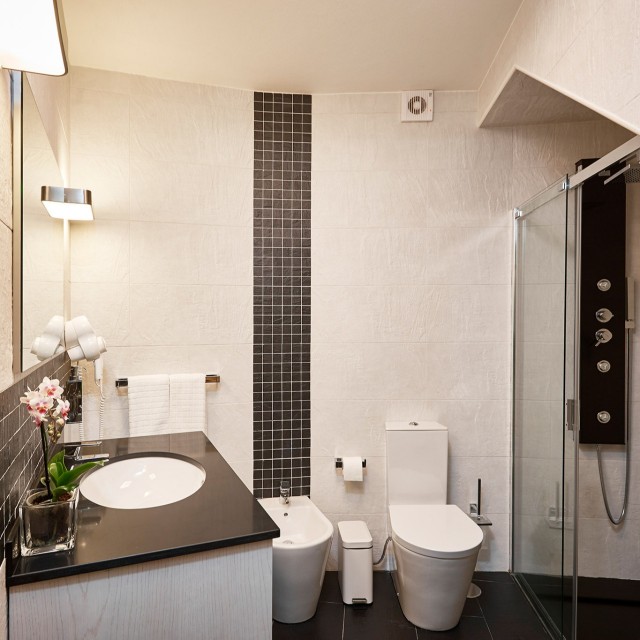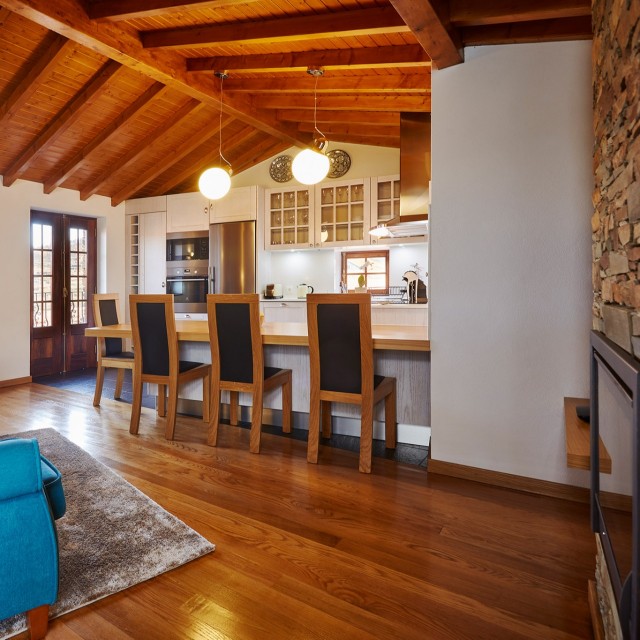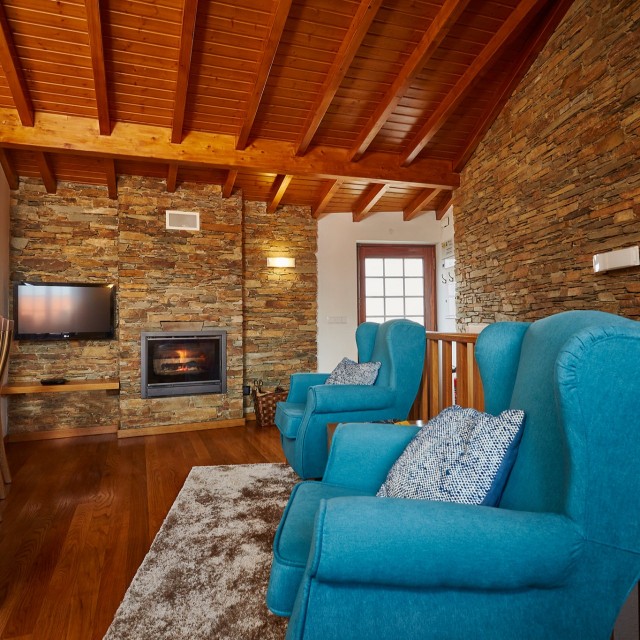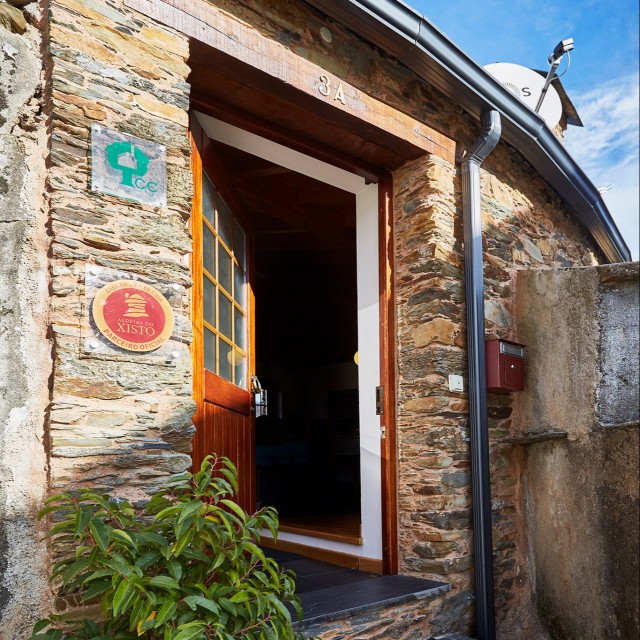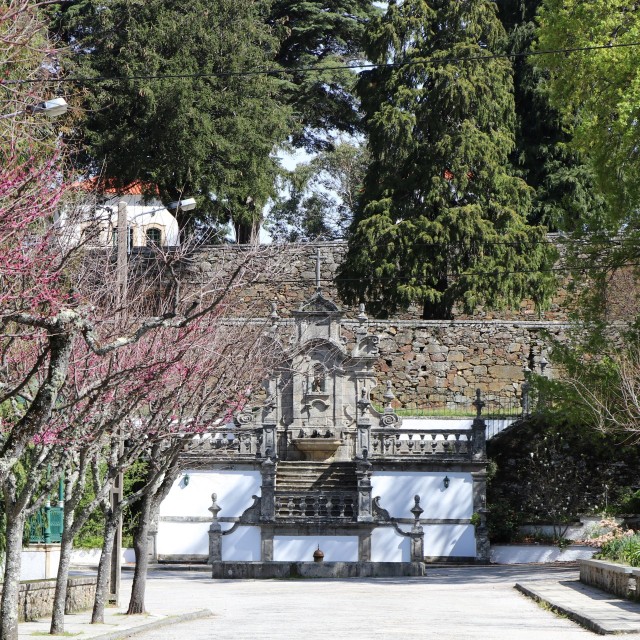 A country house with rustic architecture and modern details, in the village of Chão Sobral, in perfect harmony with the rural character of the Serra do Açor. It includes a bedroom, bathroom, kitchen, living room and a patio with a barbecue. It is available all year round on an exclusive basis. It has heating, a wood stove, wi-fi internet, satellite channels, toilet product dispensers and kitchen equipped with appliances and kitchenware.

The location of Casa da Eira de Cima makes it easy to visit the Schist Vilages in Serra do Açor, the Avô and Alvôco de Várzeas river beaches, to cycle (Colcurinho epic climb) and hike along the PR 1, 2 and 3 OHP walking trails.

Host
Cláudia Fontinha
Cláudia Fontinha combines the management of Casa da Eira de Cima with other professional activities. Claúdia is passionate about her roots, and decided to return to her birthplace to develop her projects.

Luis Alberto Marques
"Tudo. Casa muito confortável, cozinha nova, quarto também muito confortável e tudo imaculadamente limpo. Anfitriã 5 estrelas." September 09, 2023
"A casa é muito acolhedora, tinha uma excelente apresentação, muito agradável. Aconselho vivamente a quem quiser passar uns dias na calma do ambiente rural." August 20, 2023
José
"Great stay at Casa da Eira de Cima. Claudia, the hostess, was very friendly and informative about the surrondings and gave us great information about what to do and visit during the weekend. The house is great, very cozy, clean with all the appliances needed. A very nice bathroom and bedroom. It was great having the fireplace going and a warm room waiting for us at arrival. We strongly recommend. Thanks Claudia. April 2022" April 11, 2022
"Super friendly and helpful host. Very attentive and with good tips. The house is cosy, very clean, and organised. Comfortable and with all you may need during your stay. " September 01, 2021
Francisco
"Condições de excelência!" August 23, 2021
"A receção feita pela Cláudia foi muito simpática! A casa é óptima! Adorámos toda a zona! Não temos nada a apontar de menos positivo, foi uma experiência incrível!" February 17, 2020
"Mais perfeito não poderia ser! Casa super completa com tudo o que é necessário. Super moderna e bem decorada! Lume já aceso quando chegamos! Proprietária super simpática e ajuda em tudo o que é necessário. Aldeia bonita e perto de outros locais de interesse! Sem dúvida nenhuma que voltaremos!" February 12, 2020
Helena
"Adorámos a casa. Super moderna, bem recuperada e decorada, com todos os utensílios necessários. A Cláudia foi super simpática e prestável. Recebeu-nos já no início da noite, sem qualquer problema. A aldeia fica relativamente perto de pontos turísticos, como por exemplo a aldeia de xisto. Esperamos conseguir voltar, e recomendamos vivamente. " January 29, 2020
Location
Largo da Eira de Cima, 3A Chão Sobral, Aldeia das Dez, Oliveira do Hospital 3400-260
Latitude: 40.284893639071
Longitude: -7.8300334472213